HELPING A TOMATO PLANT BESIDE MY PEN TO WITHSTAND THE TEST OF TIME.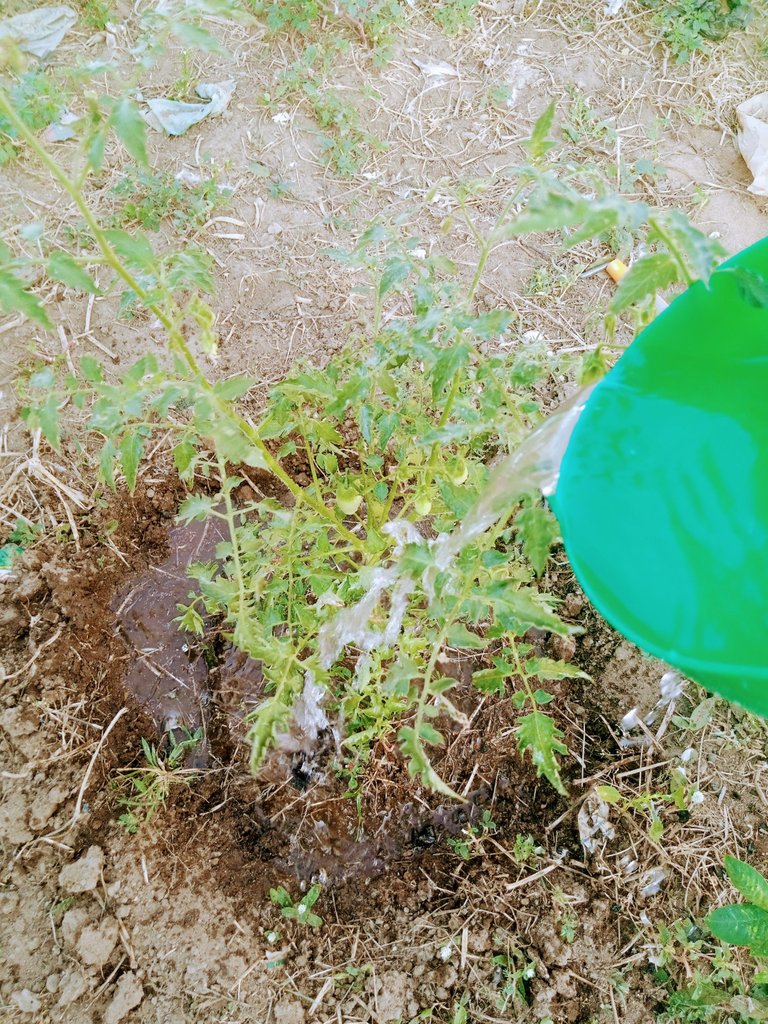 Of course, the dry season is already here but we are sparingly getting into the harmattan period, you know? Harmattan period here is always cold with harsh sun. So this is the period that most plants do not enjoy at all. Only plants that are reserved that can stand this period and most times you will find most plants trying to grow and survivez most especially African spinach, Lagos spinach and some other related vegetables.
---
Doing what I think will help, atleast for a while.
The tomatoes plant caught my eyes because it's only the one standing alone and I have been noticing it for quite a while begging for water I know it's thirsty.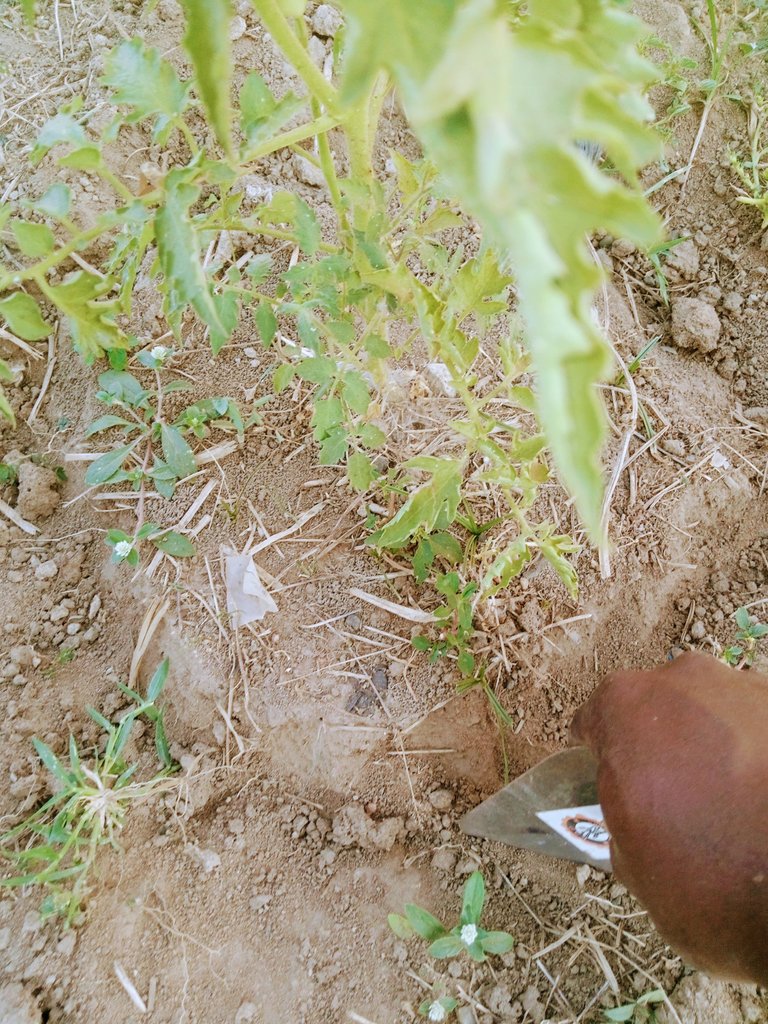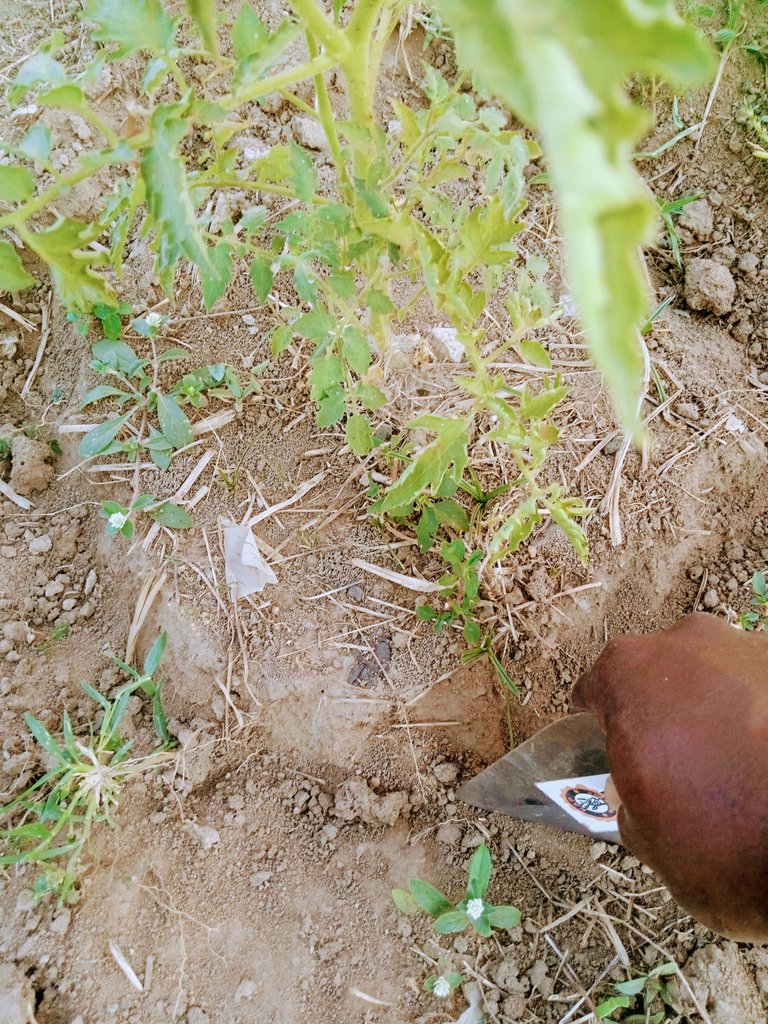 What did I do first? I I dug a big round hole around the thirsty plant with my broken hand trowel. The reason for this is to allow the water stays around the plant so that it won't drain away. I learned that from my Dad.
---
Having done with that, I fetched a bucket full of water from a tap far beside my pen to wet the plant.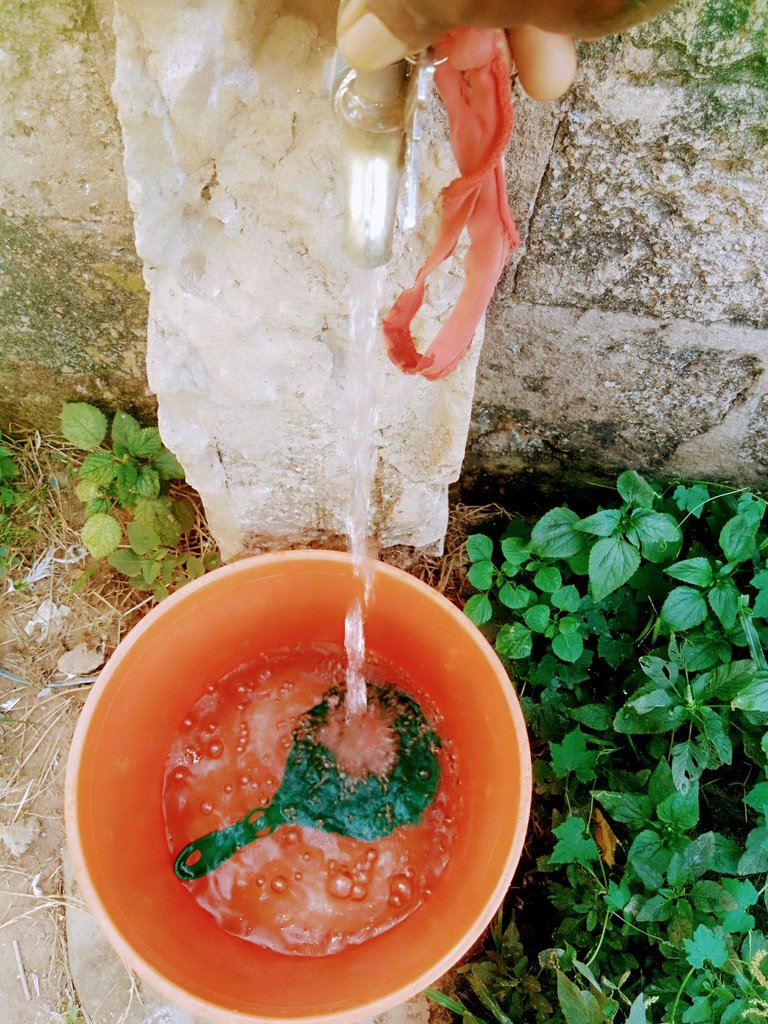 ---
Wetting processes....
I know quite well that if this plant could speak, I know it's going to thank me😜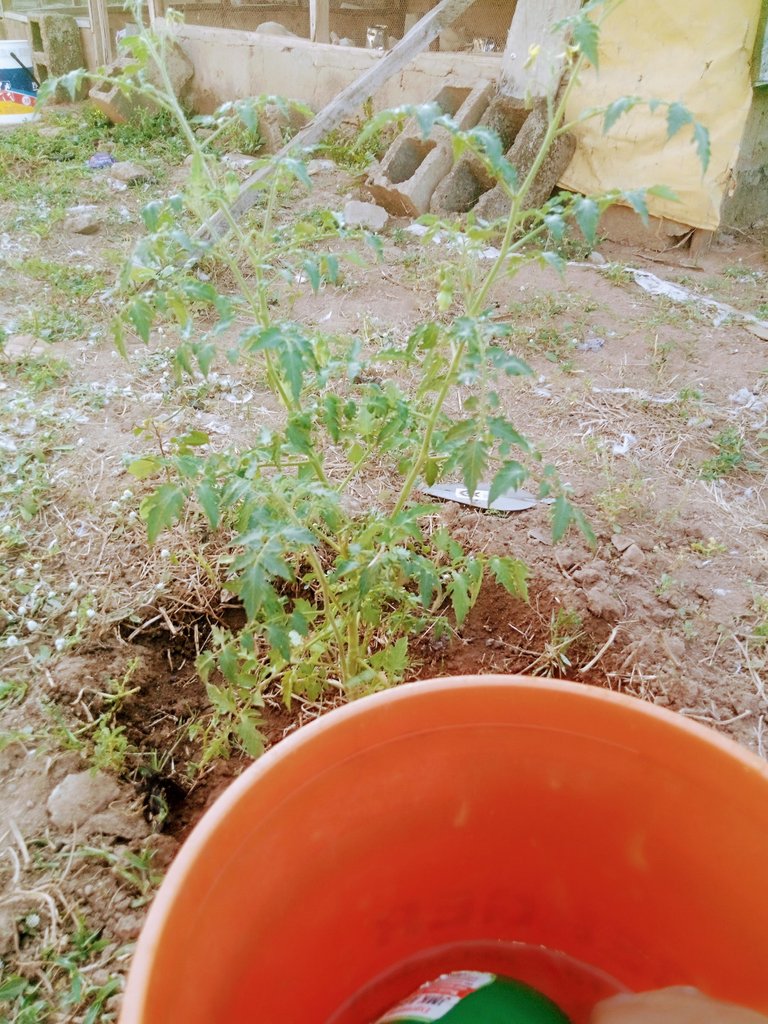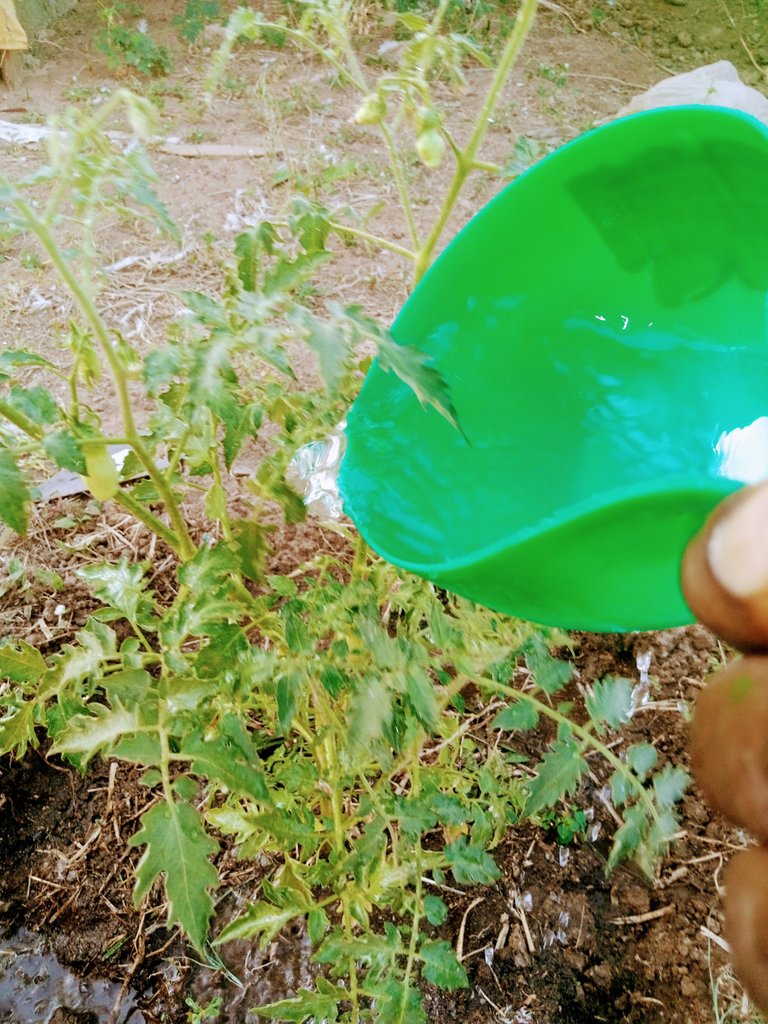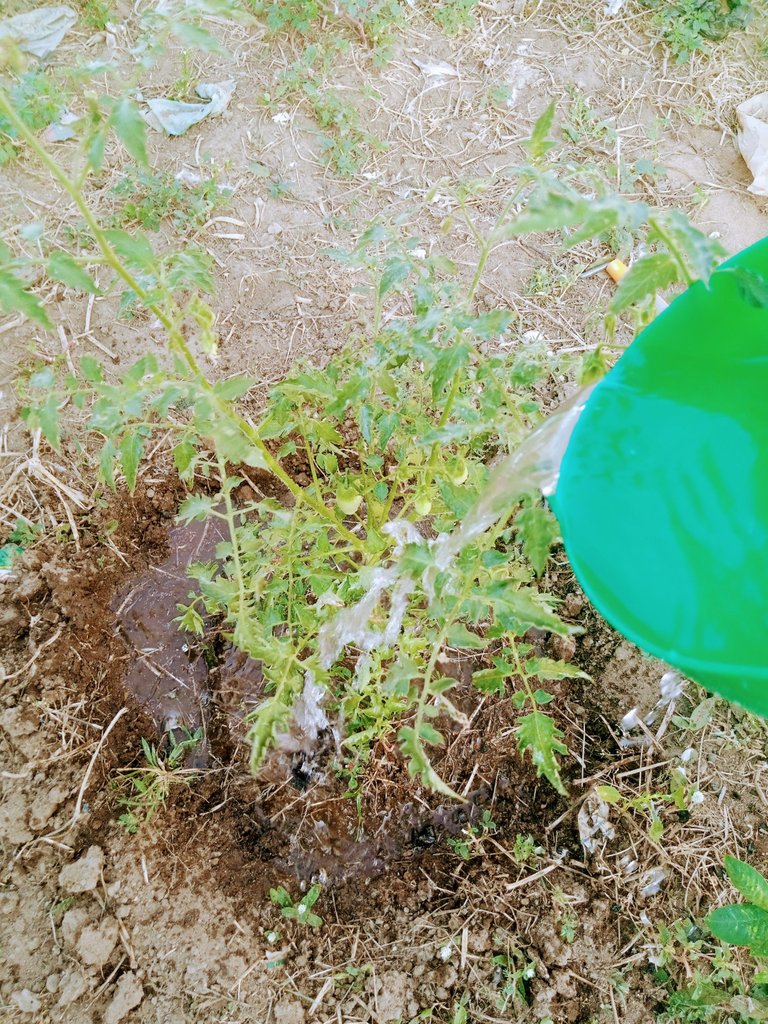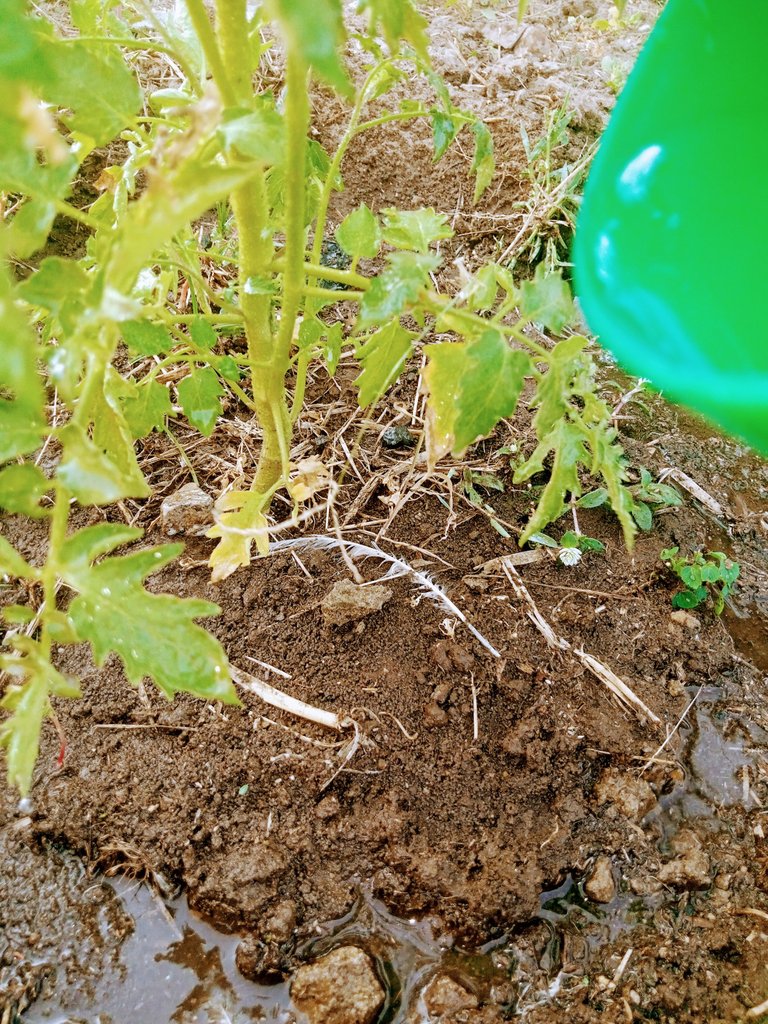 ---
The tomatoes plant is even already bearing seeds and I hope this will help for longer period of time.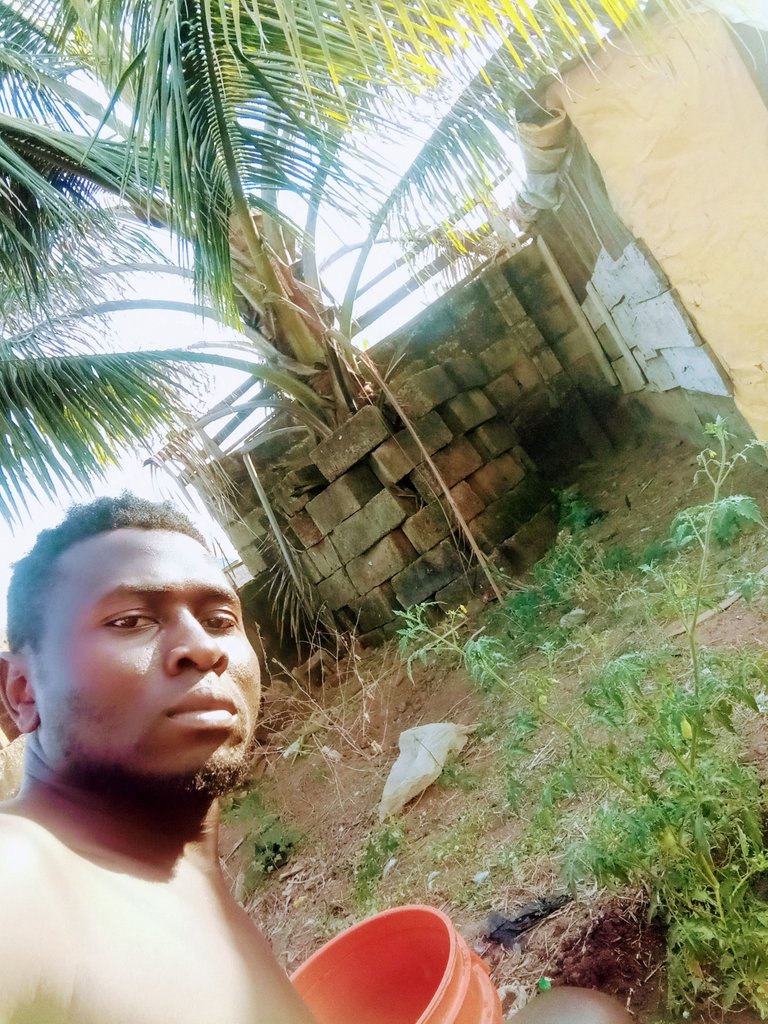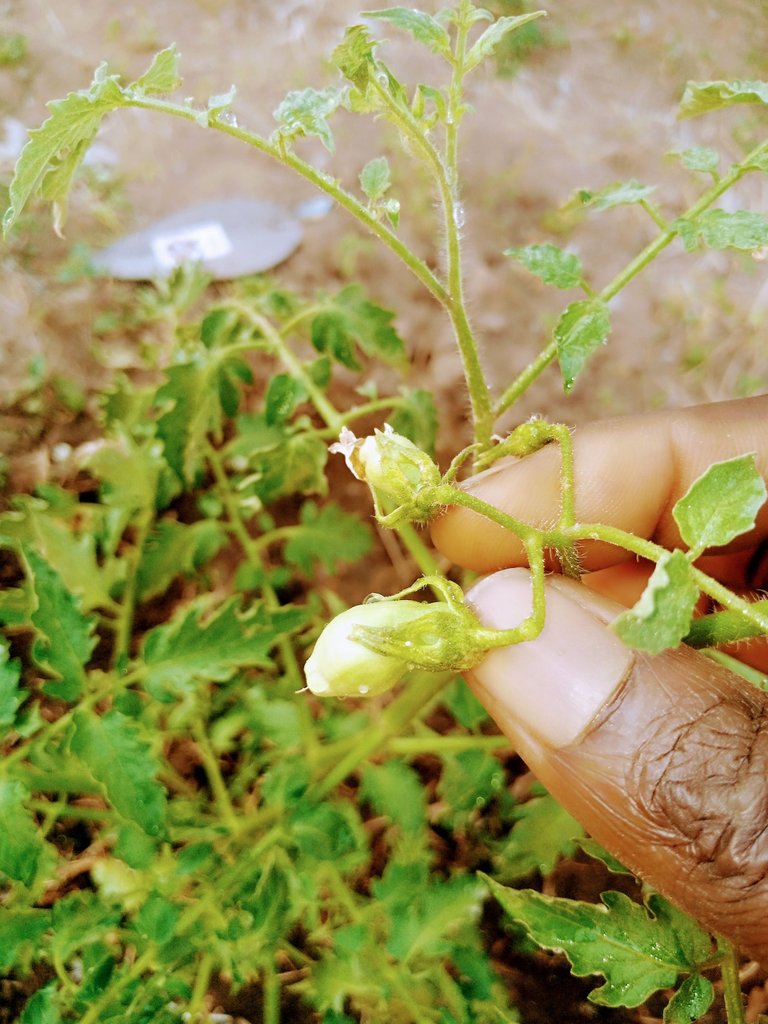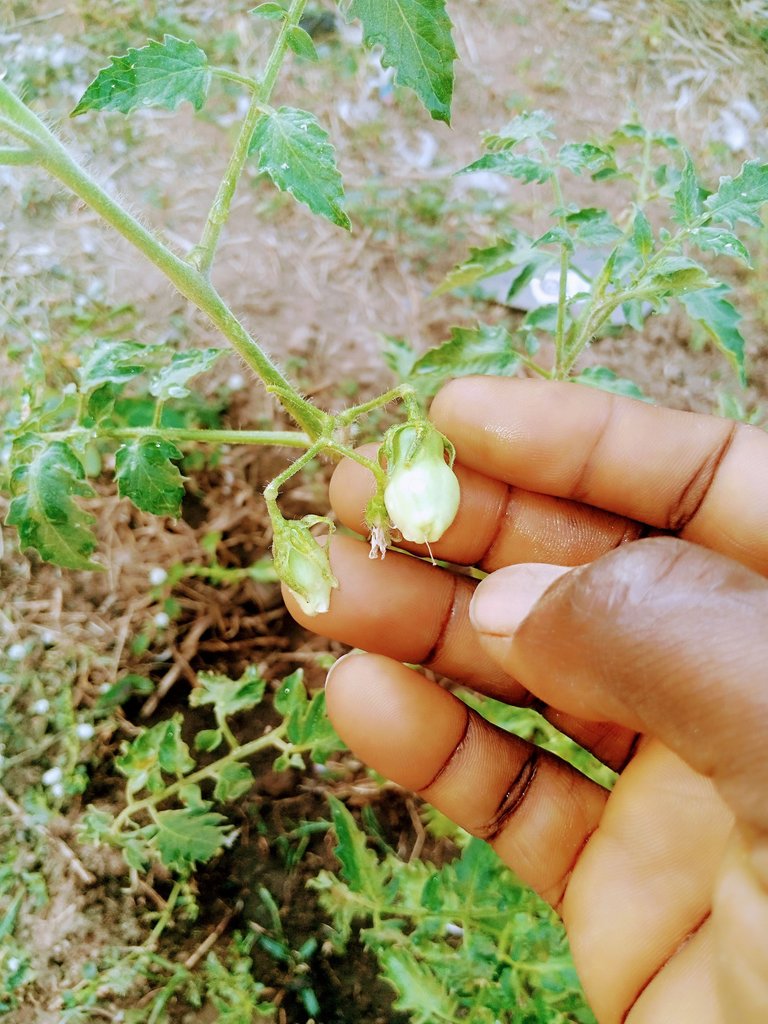 ---
You can click below to view some of my projects.
PART ONE OF THE BROODER PEN CONSTRUCTION:- CLICK HERE👉🏻SOURCE
PART TWO OF THE BROODER PEN CONSTRUCTION:- CLICK HERE👉🏻SOURCE
PART THREE OF THE PROJECT,THE BIRDS ARE NOW 2WEEKS PLUS:- CLICK HERE👉🏻SOURCE
Also thanks to @balte , @schlees and @satren for their upvote. I really appreciate.
---
Thanks for stopping by to view my blog. Please do have a wonderful day ahead.@peterale cares🤭
---
---