DAY 42 // ONE BIRD ONE CARE, 200 BIRDS 200 CARE AND RESPONSIBILITIES // LIFE OF A FARMER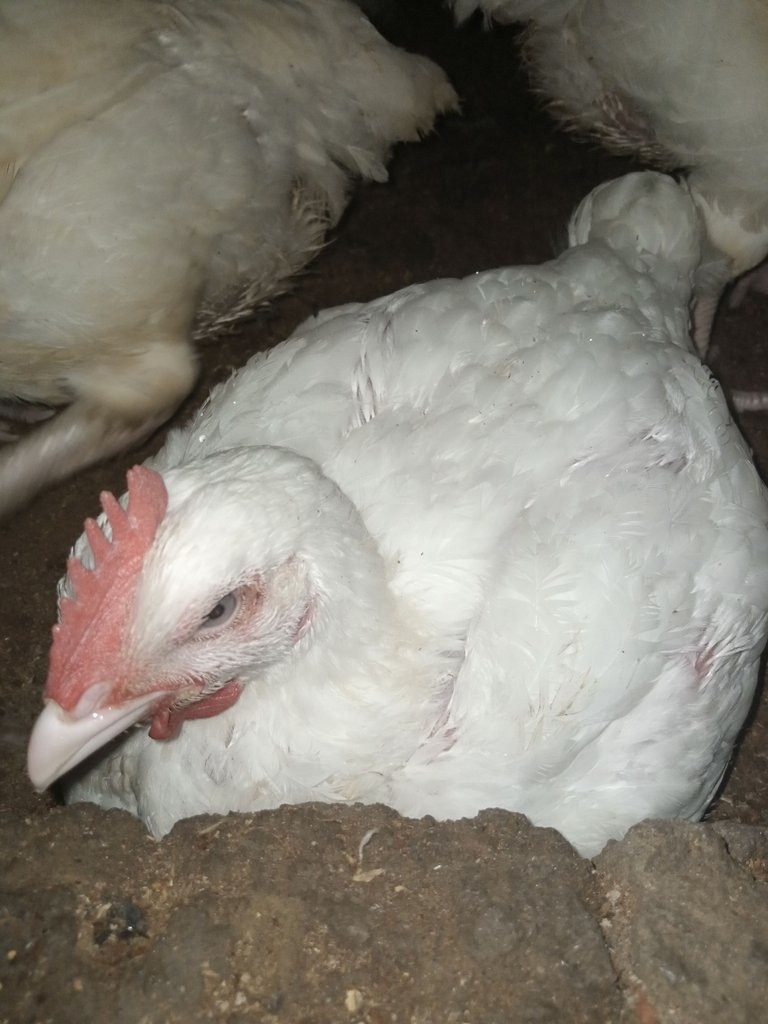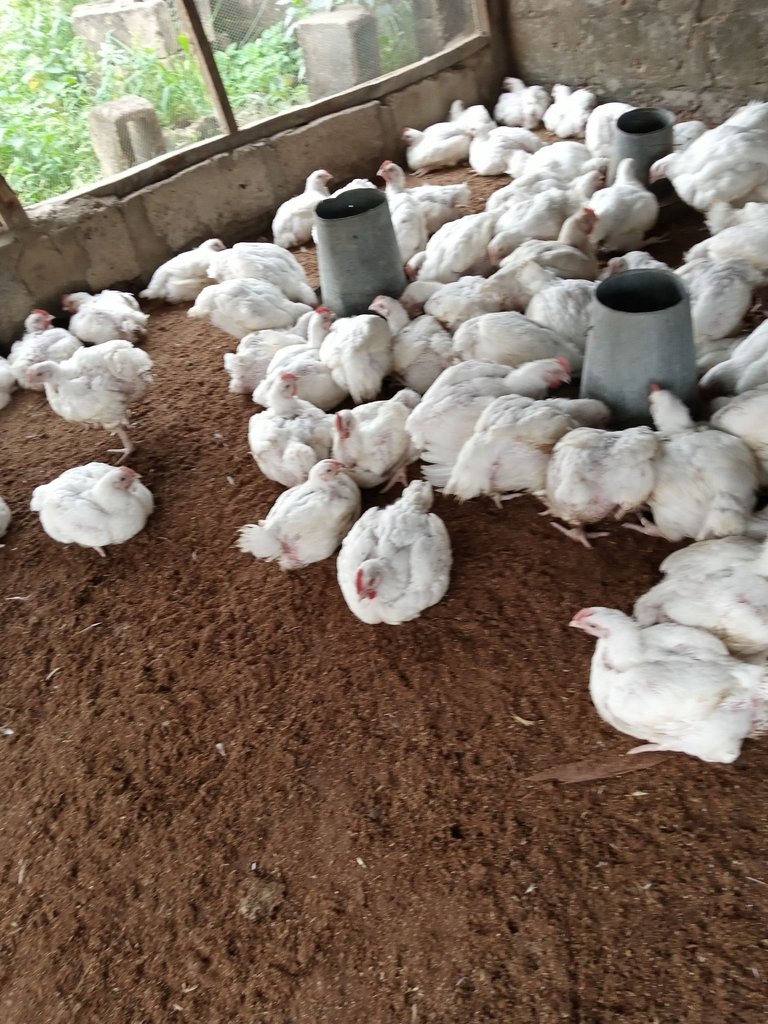 Good evening hivers and lovers of birds. Its being a while here, i have been off because I have down to illness. Just getting myself, so decided yo update you guys. They are now in their 42nd day which almoat 6weeks.
---
CARE IMPLEMENTATION AND WEIGHT.
Do you know rearing birds is stressful and it always consume time? The funniest part os, the more the birds the more the care and attention that wil be required from you as a farmer. For example, if you are rearing just only one bird, that means you have only one responsibility and likewise if you have 200 birds that is 200 responsibilities. You need to look after them like their feed, their water like change their water inside their drinkers often because of congestion.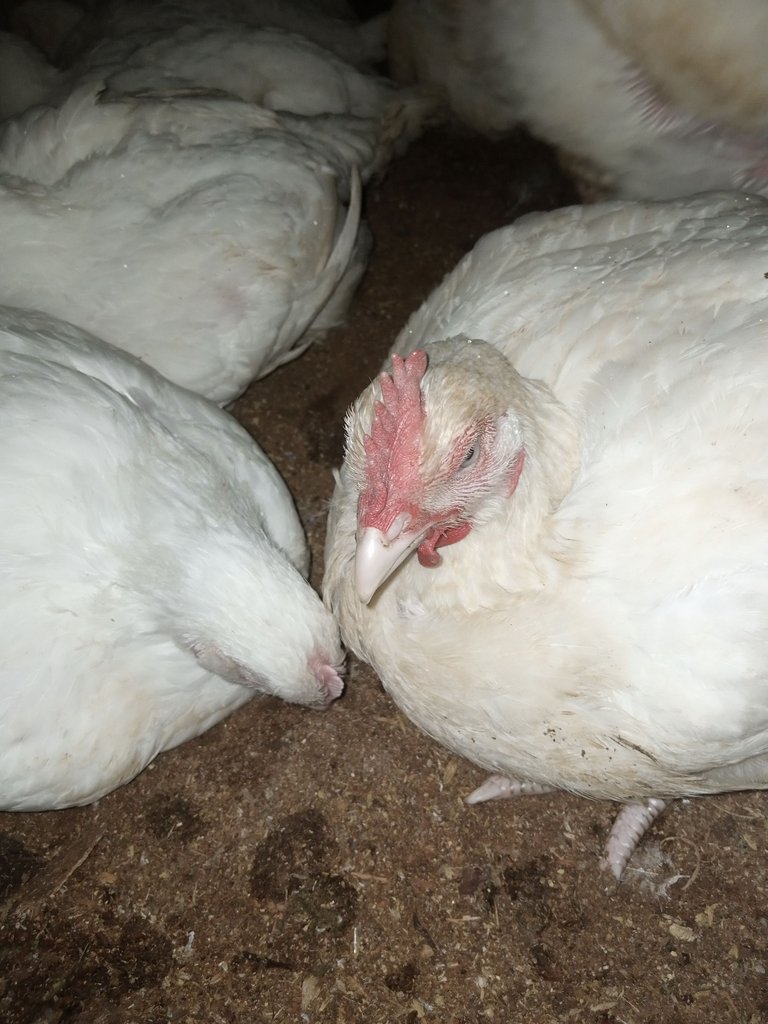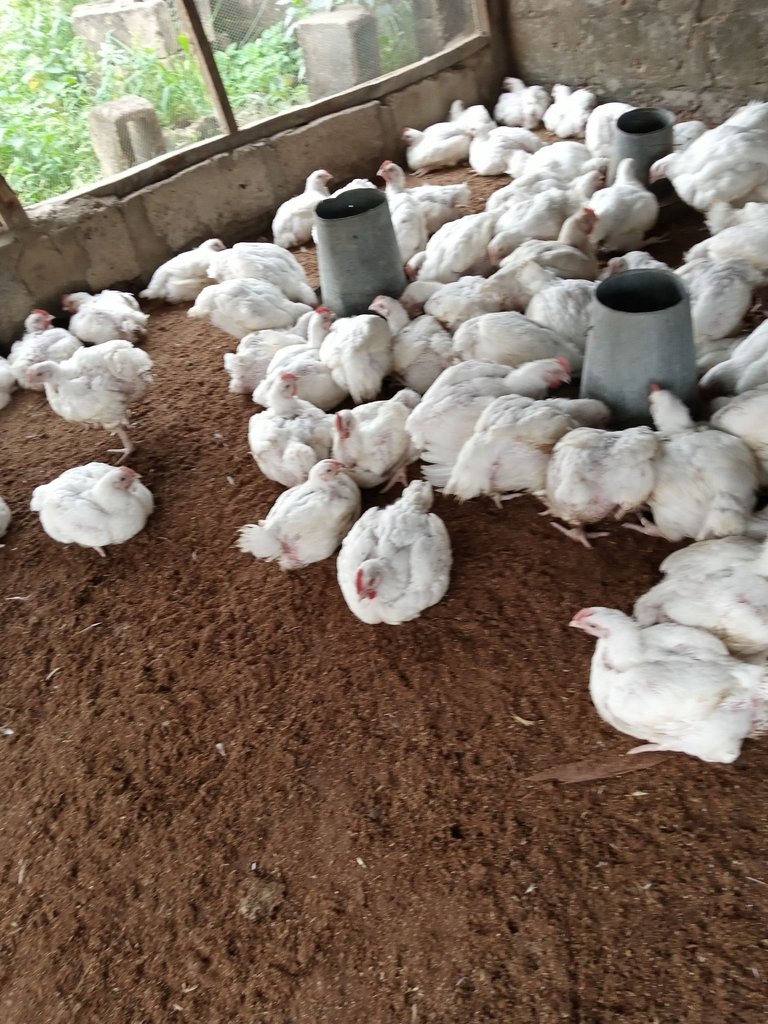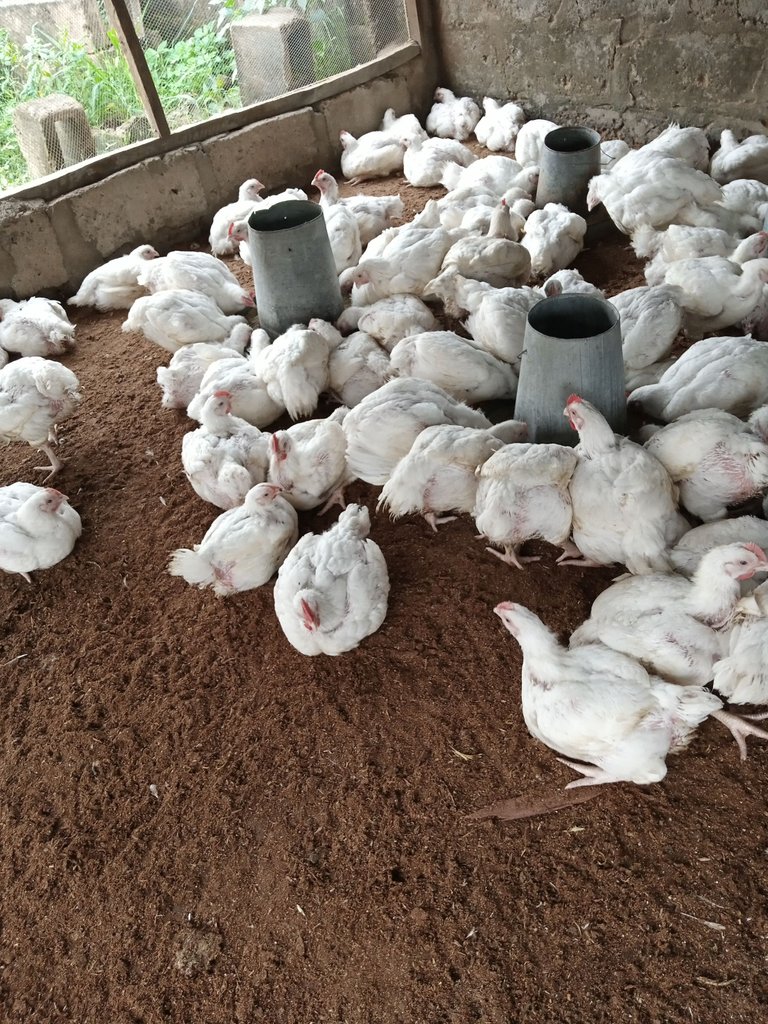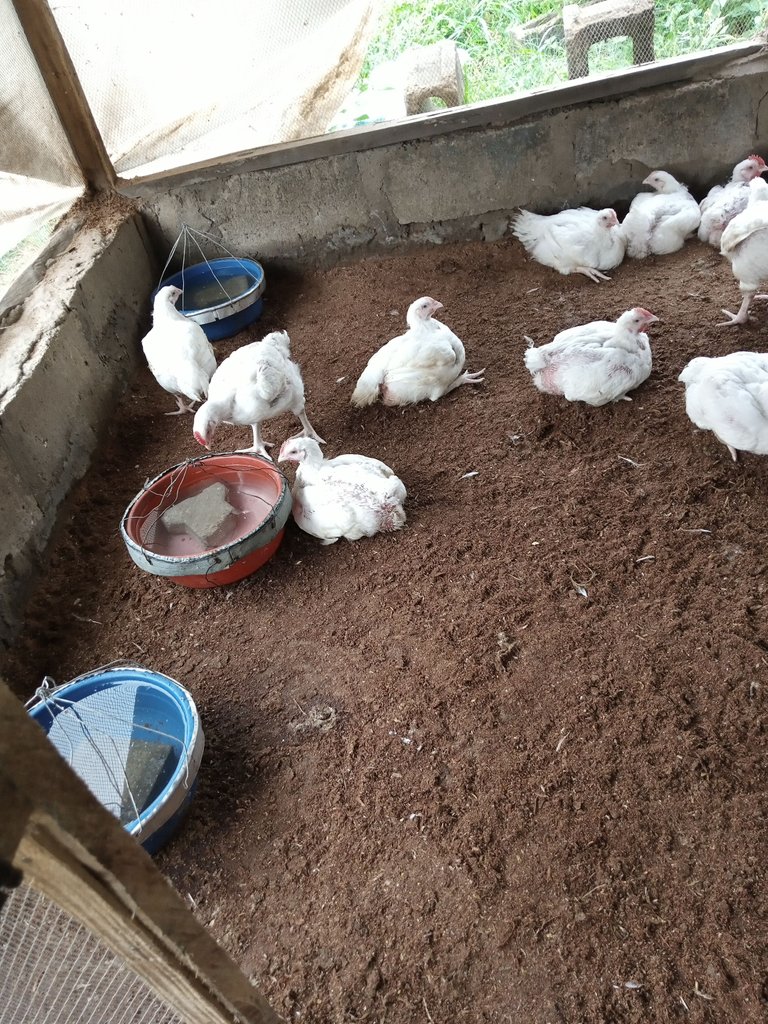 ---
FOUR IMPORTANT WAYS TO CARE FOR BIRDS.
DON'T STARVE THE BIRDS
Right from when they are day old, I have been feeding them without space for starvation. I feed them more than i even feed myself. That is the purpose why you bought them and if you want to arrive at a good result, you must feed them very well.


CHANGE THEIR WATER OFTEN
The strength of birds rely solely on water because most importantly when they feed the next thing is to drink water and they drink water often and often, so the best thing for you is to make sure that their water is always very clean, so you change it often because they always mess it up.


CLEAN UP THEIR FAECES BEFORE IT BECOMES IRRITATING.
This is another important aspect, as much as they eat expect much of their faeces to be passed out because they eat a lot, drink alot and sh*t a lot. So make sure always clean their pen often and often to avoid development of Newcastle diseases or whatsoever.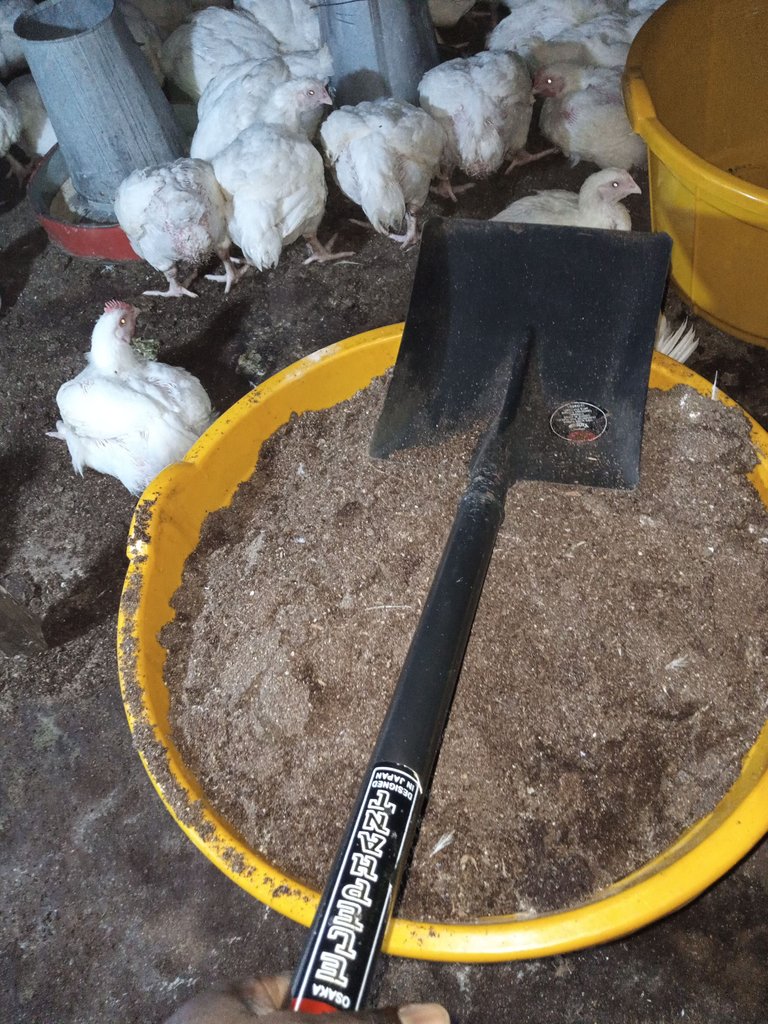 VACCINATE THEM AT THEIR TENDER AGE.
Birds just like human aldo have their own vaccines, which are gumboro and lasota which are administered interchangeably for 4weeks counting from birth. Which popularly come in this format Gumboro in 7th day, Lasota in their 14th day, Gumboro again in their 21th day and finally lasota in their 28th day. These vaccines come in small bottles which are administered by pulling the cover and mix it in already measured water base.
VACCINATION FORMAT
Gumboro-day 7
Lasota-day 14
Gumboro-day 21
Lasota-day 28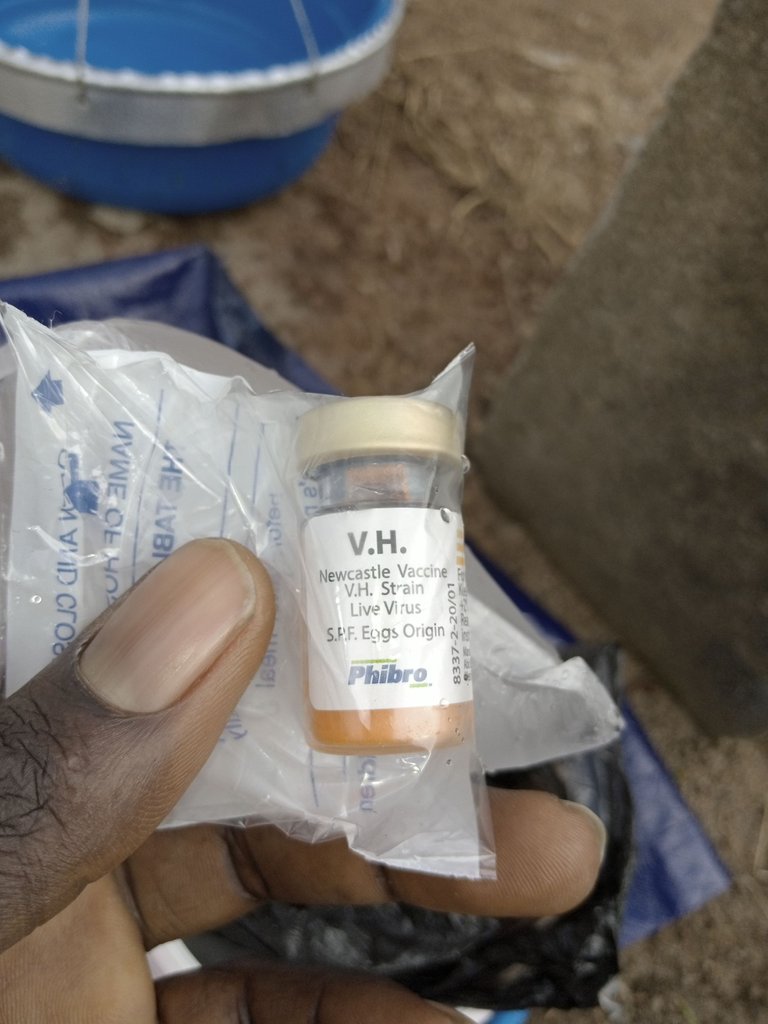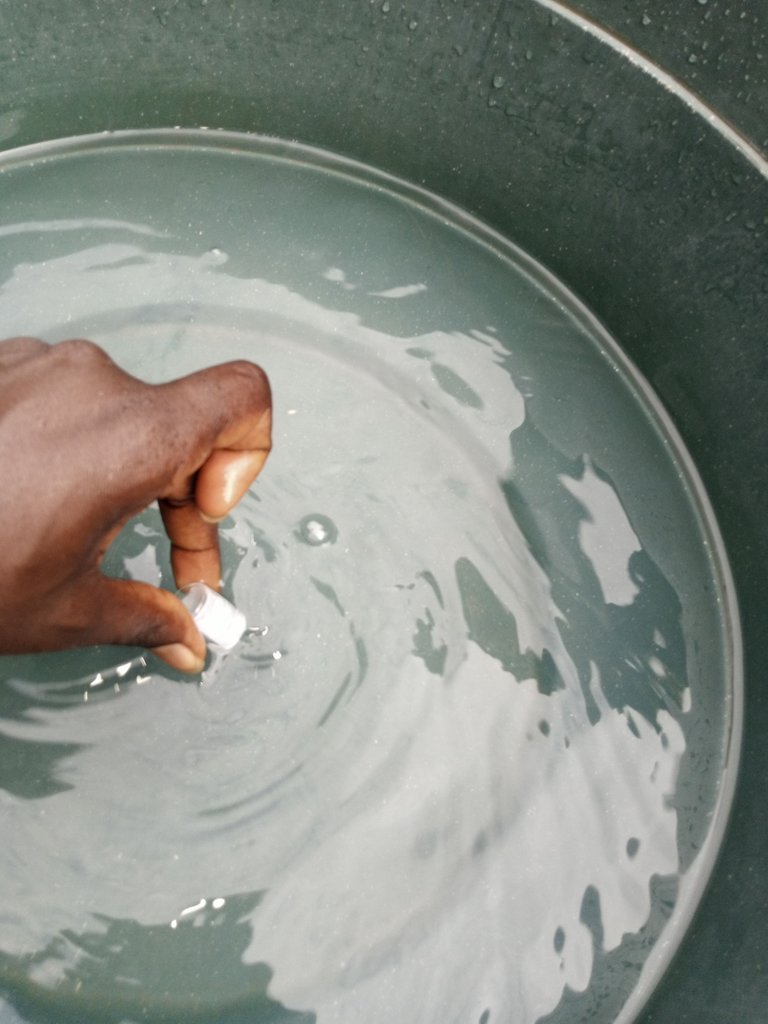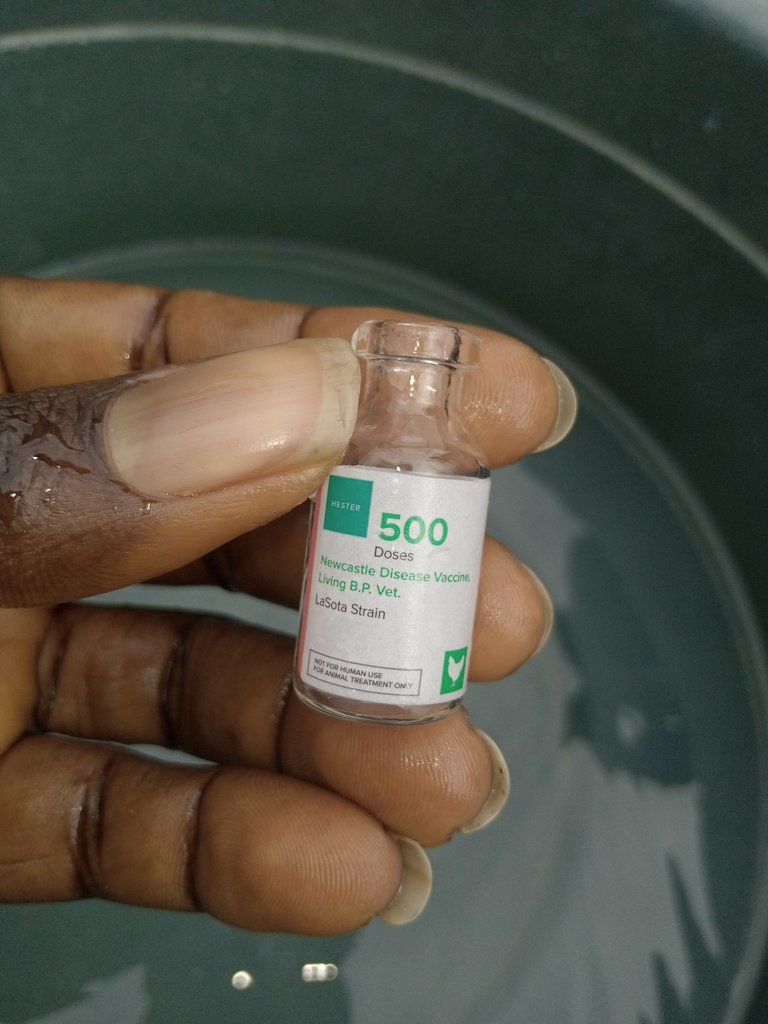 ---
Though there are variety ways of taking care of birds, also having them as responsibilities really attract a huge task.
---
Thanks for viewing my post and please have a good day ahead. @peterale cares.
---
---