Stardew Valley: With this game I was able to fall asleep, it is very relaxing | Juega esto antes de dormir, lo disfrutarás! [ENG - ESP] #1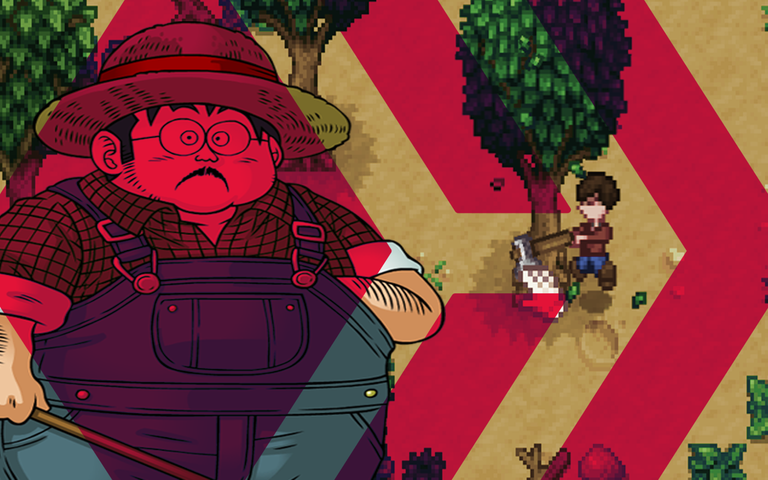 ---
Puedes leer en Español bajando un poco.



I promise this won't be a post about Albion!
I have slowed down the pace of Albion due to several reasons. One is that oddly enough my internet connection has been acting up quite a bit, I think it's due to the strong winds and rains that have been going on during these days. The second reason is that I have been watching some pretty good k-dramas, so I get hooked and end up dropping everything.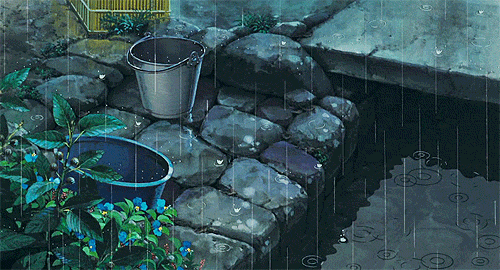 Source
In the early morning I felt like playing something, I thought about finishing Stray, since I still haven't finished it completely, I also thought about playing a bit of Blasphemous, but I didn't really feel like it. I have a lot of games to finish that are still on the list, I promise to bring them all this time. In my collection of installed games is Stardew Valley, one of my favorite games to hang out and relax, I decided to play it to relax and get to sleep fast and I did.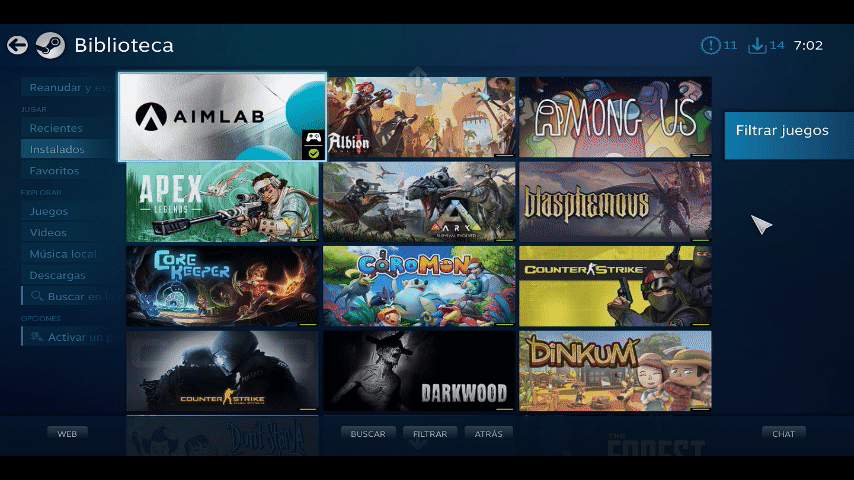 It's been a long time since I played this game, even quite a while ago I made a post about this fantastic game. Even though I have already played it a lot and I know a lot of things about the game, I feel it's worth playing it again, so I bring you a gameplay starting again in my relaxing adventure.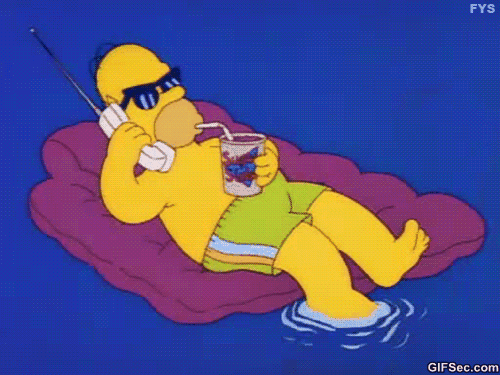 Source
The first thing I did was to create my character something like me (obviously it's not a game where you have too many customization possibilities, but I did what I could). My character as in almost any game is called "Perceval". My little farm is called "Hive", so I will grow my farm as much as I can.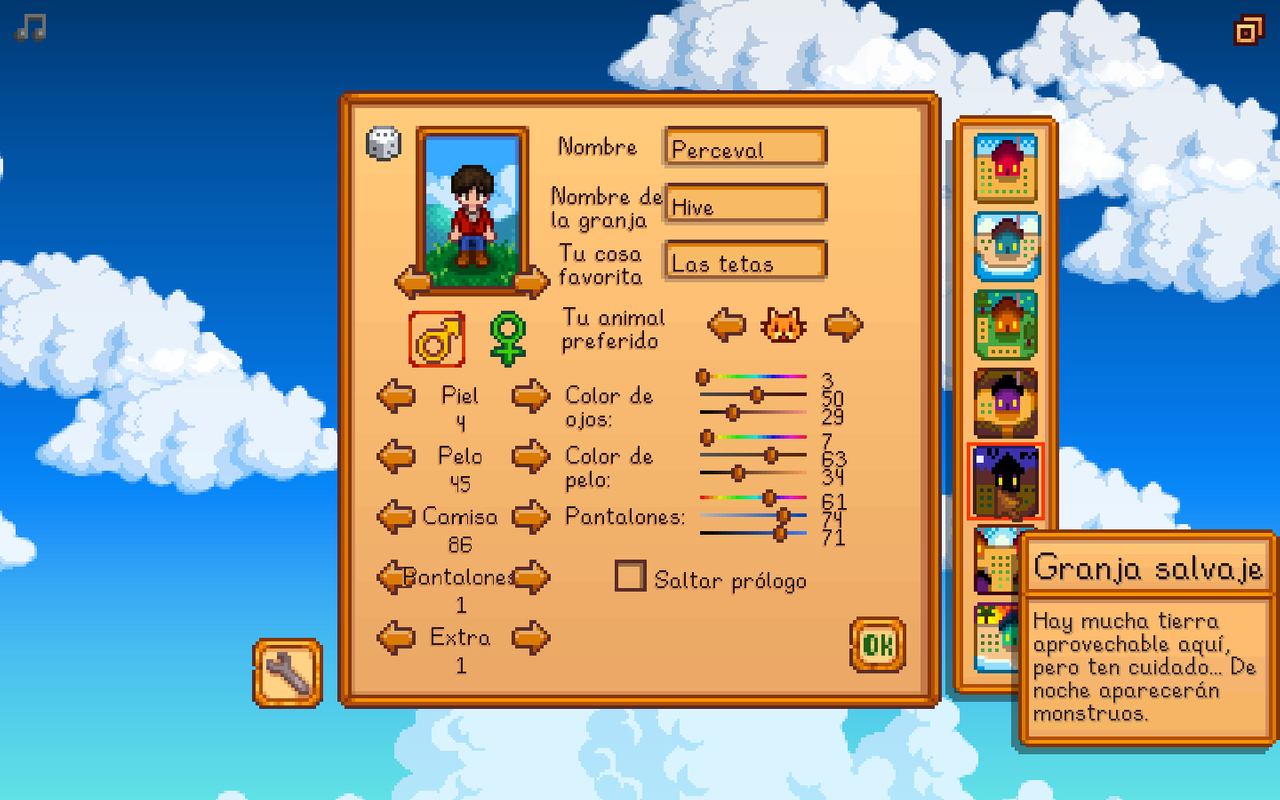 ---
I have mentioned it before, but this game hides many secrets, it is a game that goes beyond being a farmer, it also has many interesting and fun things that make it a much more dynamic and entertaining game for the audience. I know the beginning of this gameplay is not the best of all, but I really enjoyed doing it. If you get a chance to see a bit I'd really appreciate it.
As in almost every game where you are a farmer, you start with very little. This game rewards a lot on knowing how to use your energy in the right tasks, otherwise, you could faint and lose time, plus you also lose money.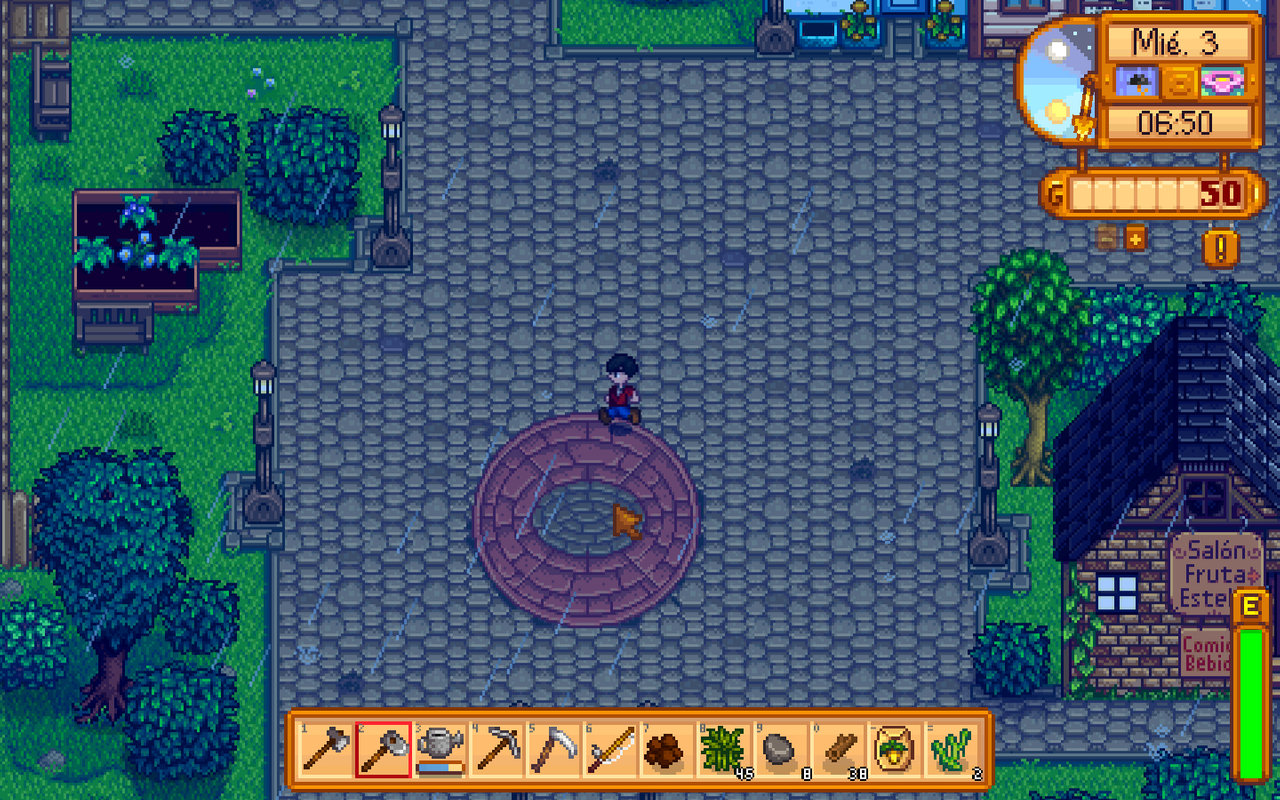 ---
You will see that soon the farm will start giving good results and good money. Next week I will be recording and uploading the next chapter, so stay tuned. See you in my next post, take care, boomers!
𝙸'𝚖 𝚊 𝟸𝟺 𝚢𝚎𝚊𝚛 𝚘𝚕𝚍 𝚐𝚊𝚖𝚎𝚛 𝚠𝚒𝚝𝚑 𝚊 𝚙𝚊𝚜𝚜𝚒𝚘𝚗 𝚏𝚘𝚛 𝚖𝚞𝚜𝚒𝚌 𝚊𝚗𝚍 𝚊𝚕𝚜𝚘 𝚑𝚘𝚛𝚛𝚘𝚛 𝚌𝚘𝚗𝚝𝚎𝚗𝚝. 𝙸 𝚊𝚕𝚜𝚘 𝚞𝚜𝚞𝚊𝚕𝚕𝚢 𝚖𝚊𝚔𝚎 𝚜𝚘𝚖𝚎 𝚖𝚞𝚜𝚒𝚌, 𝚊𝚕𝚝𝚑𝚘𝚞𝚐𝚑 𝚗𝚘 𝚘𝚗𝚎 𝚕𝚒𝚜𝚝𝚎𝚗𝚜 𝚝𝚘 𝚒𝚝. 𝙸𝚏 𝚢𝚘𝚞 𝚕𝚒𝚔𝚎 𝚖𝚢 𝚙𝚘𝚜𝚝𝚜, 𝚍𝚘𝚗'𝚝 𝚏𝚘𝚛𝚐𝚎𝚝 𝚝𝚘 𝚏𝚘𝚕𝚕𝚘𝚠 𝚖𝚎 𝚊𝚗𝚍 𝚕𝚎𝚊𝚟𝚎 𝚖𝚎 𝚊 𝚌𝚘𝚖𝚖𝚎𝚗𝚝. 𝙸 𝚙𝚕𝚊𝚢 𝚊𝚕𝚖𝚘𝚜𝚝 𝚊𝚗𝚢 𝚟𝚒𝚍𝚎𝚘 𝚐𝚊𝚖𝚎, 𝚜𝚘 𝚒𝚏 𝚢𝚘𝚞 𝚗𝚎𝚎𝚍 𝚜𝚘𝚖𝚎𝚘𝚗𝚎 𝚝𝚘 𝚝𝚛𝚘𝚕𝚕 𝚢𝚘𝚞𝚛 𝚐𝚊𝚖𝚎𝚜, 𝚕𝚎𝚝 𝚖𝚎 𝚔𝚗𝚘𝚠. 𝙶𝙶!

Español



¡Prometo que este no será un post acerca de Albion!
He bajado el ritmo de Albion debido a varios motivos. Uno de ellos es que curiosamente mi conexión de internet ha estado fallando bastante, creo que se debe a los fuertes vientos y lluvias que han habido durante estos días. El segundo motivo es que he estado mirando algunos doramas bastante buenos, así que me engancho y termino dejando todo.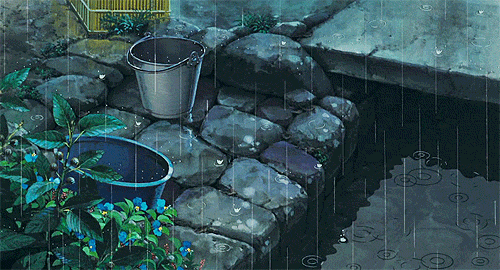 Source
Por la madrugada tenía ganas de jugar algo, pensé en terminar Stray, ya que aún no lo termino por completo, también pensé en jugar un poco de Blasphemous, pero realmente no me apetecía. Tengo muchos juegos por terminas que siguen en la lista, prometo traerlos todos esta vez. En mi colección de juegos instalados está Stardew Valley, uno de mis juegos favoritos para pasar el rato y relajarme, decidí jugarlo para relajarme y poder dormir rápido y así fue.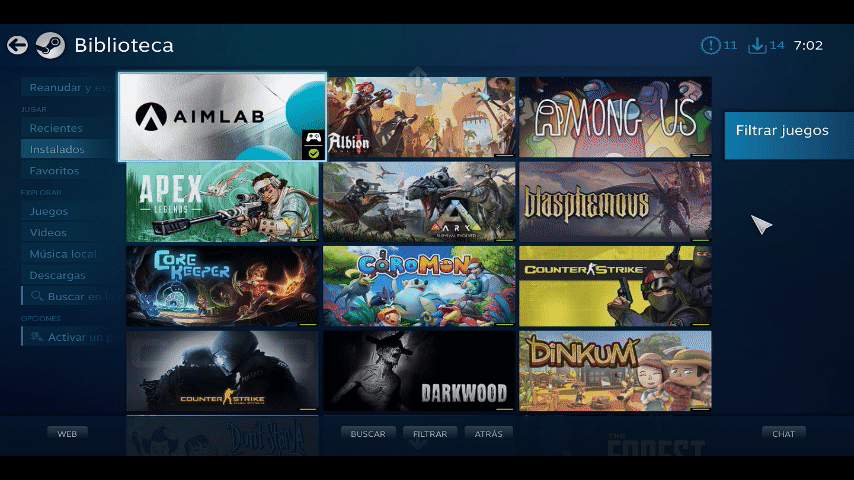 Hace mucho que no jugaba a este juego, incluso hace bastante tiempo atrás hice un post de este fantástico juego. A pesar de que ya lo he jugado mucho y sé muchas cosas del juego, siento que vale la pena jugarlo otra vez, así que les traigo un gameplay empezando otra vez en mi relajante aventura.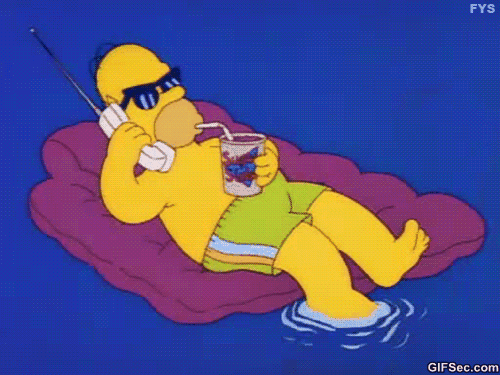 Source
Lo primero que hice fue crear a mi personaje algo parecido a mi(obviamente no es un juego en donde tengas demasiadas posibilidades de customización, pero hice lo que pude). Mi personaje como casi en cualquier juego se apoda "Perceval". Mi pequeña granja recibe el nombre de "Hive", así que haré crecer mi granja todo lo que pueda.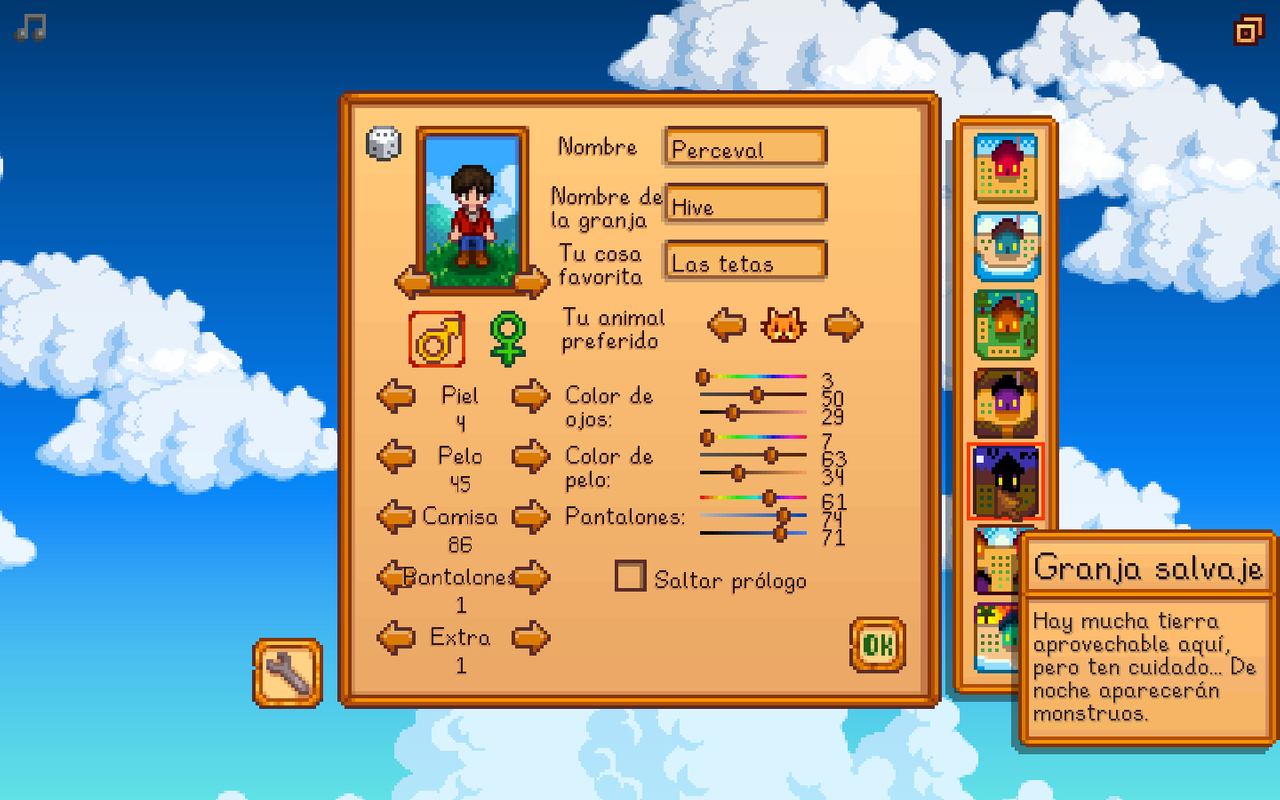 ---
Ya lo he mencionado antes, pero este juego oculta muchos secretos, es un juego que va más allá de ser un granjero, también tiene muchas cosas interesantes y divertidas que lo convierten en un juego mucho más dinámico y entretenido para el público. Sé que el comienzo de este gameplay no es el mejor de todos, pero realmente disfruté hacerlo. Si tienes la posibilidad de ver un poco lo agradecería bastante.
Como casi en todo juego en donde eres granjero, comienzas con muy poco. Este juego premia mucho el saber utilizar tu energía en las tareas adecuadas, de lo contrario, podrías desmayarte y perder tiempo, además también pierdes dinero.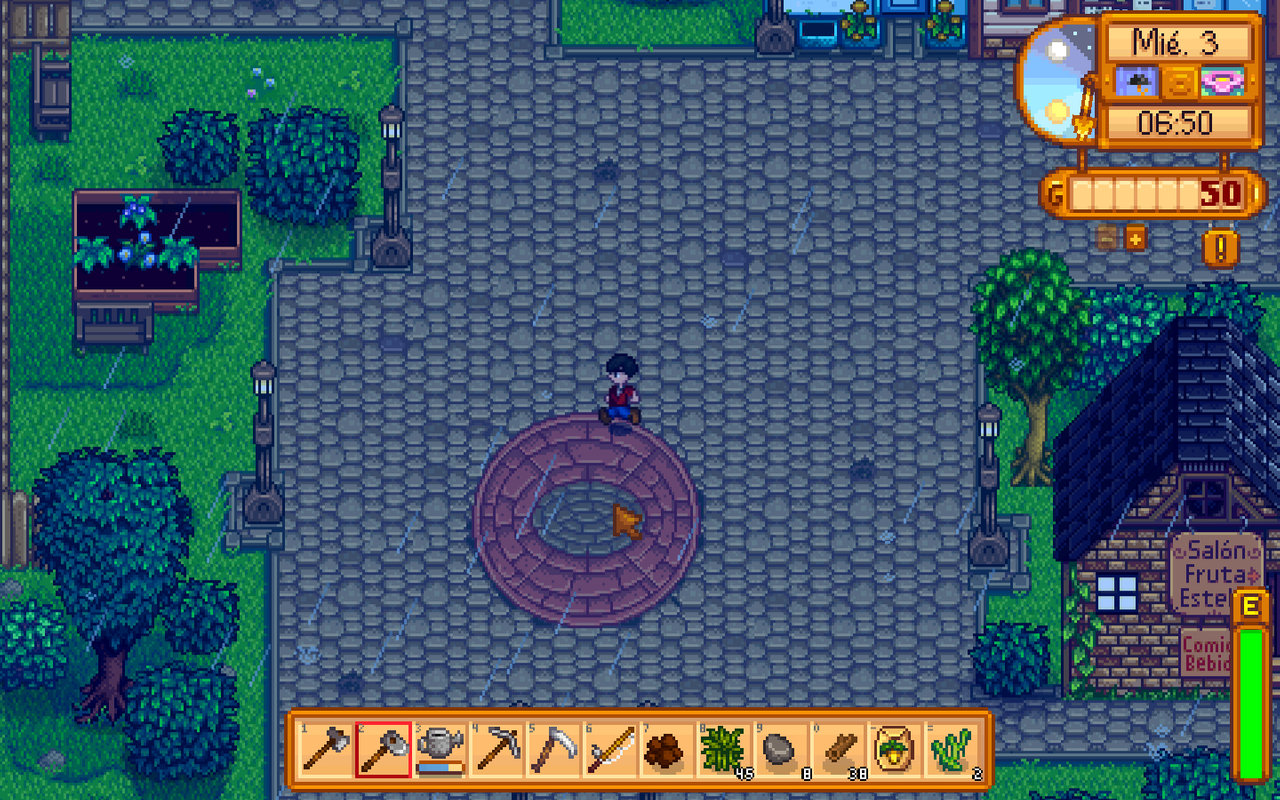 ---
Ya verán que pronto la granja empezará a dar buenos resultados y buen dinero. La semana que viene estaría grabando y subiendo el siguiente capítulo, así que permanece atento. Nos vemos en mi siguiente post, cuídense mucho, boomers!
𝚂𝚘𝚢 𝚞𝚗 𝚓𝚞𝚐𝚊𝚍𝚘𝚛 𝚍𝚎 𝟸𝟺 𝚊ñ𝚘𝚜 𝚊𝚙𝚊𝚜𝚒𝚘𝚗𝚊𝚍𝚘 𝚙𝚘𝚛 𝚕𝚊 𝚖ú𝚜𝚒𝚌𝚊 𝚢 𝚝𝚊𝚖𝚋𝚒é𝚗 𝚙𝚘𝚛 𝚎𝚕 𝚌𝚘𝚗𝚝𝚎𝚗𝚒𝚍𝚘 𝚍𝚎 𝚝𝚎𝚛𝚛𝚘𝚛. 𝚃𝚊𝚖𝚋𝚒é𝚗 𝚜𝚞𝚎𝚕𝚘 𝚑𝚊𝚌𝚎𝚛 𝚊𝚕𝚐𝚘 𝚍𝚎 𝚖ú𝚜𝚒𝚌𝚊, 𝚊𝚞𝚗𝚚𝚞𝚎 nadie 𝚕𝚊 𝚎𝚜𝚌𝚞𝚌𝚑𝚊. 𝚂𝚒 𝚝𝚎 𝚐𝚞𝚜𝚝𝚊𝚗 𝚖𝚒𝚜 𝚙𝚘𝚜𝚝, 𝚗𝚘 𝚘𝚕𝚟𝚒𝚍𝚎𝚜 𝚍𝚎 𝚜𝚎𝚐𝚞𝚒𝚛𝚖𝚎 𝚢 𝚍𝚎 𝚍𝚎𝚓𝚊𝚛𝚖𝚎 𝚞𝚗 𝚌𝚘𝚖𝚎𝚗𝚝𝚊𝚛𝚒𝚘. 𝙹𝚞𝚎𝚐𝚘 𝚌𝚊𝚜𝚒 𝚌𝚞𝚊𝚕𝚚𝚞𝚒𝚎𝚛 video𝚓𝚞𝚎𝚐𝚘, 𝚊𝚜í 𝚚𝚞𝚎 𝚜𝚒 𝚗𝚎𝚌𝚎𝚜𝚒𝚝𝚊𝚜 𝚊 𝚊𝚕𝚐𝚞𝚒𝚎𝚗 𝚚𝚞𝚎 𝚝𝚎 𝚝𝚛𝚘𝚕𝚎𝚎 𝚕𝚊𝚜 𝚙𝚊𝚛𝚝𝚒𝚍𝚊𝚜, 𝚑á𝚣𝚖𝚎𝚕𝚘 𝚜𝚊𝚋𝚎𝚛. 𝐆𝐆!
---
---