SLENDYTUBBIES: Having a good time with a stupid horror game | Este juego no da miedo en 2022 [ENG - ESP ]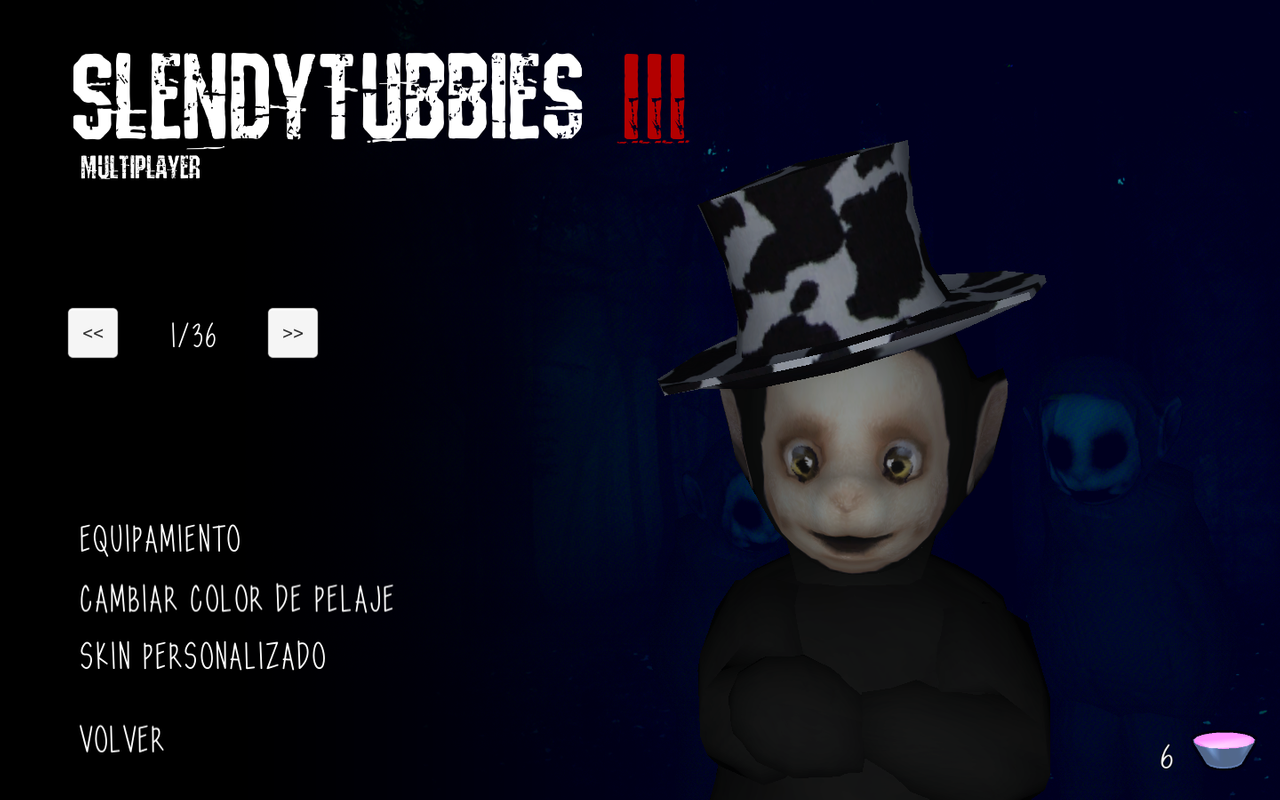 ---
Puedes leer en Español bajando un poco.



Yesterday I was able to enjoy with @kenzoz a game that brings me some nostalgia and good memories. I know it's not the best game in the world, nor the scariest, but it's a game that at the time gave me a lot of fear and that currently brought us a lot of laughs.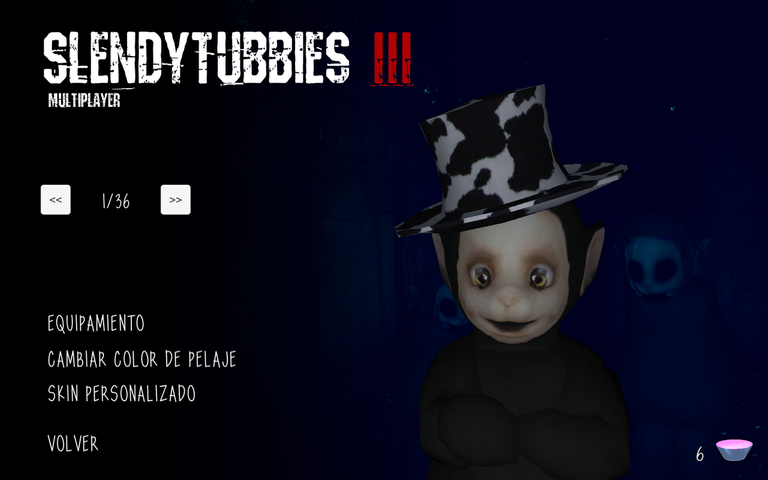 ---
If you don't know @kenzoz, I invite you to visit his blog, I know he hasn't been very active, it's because he's been busy with college and other things. Anyway, he took the initiative to play with me and we got going. Some of you may remember the mythical "Slendytubbies", because a long time ago thanks to the boom that Slender had, many developers started to take inspiration from Slender (the famous horror game about the lanky man with no face), creating several horror games with several similarities between them, but at the same time with several silly and interesting changes.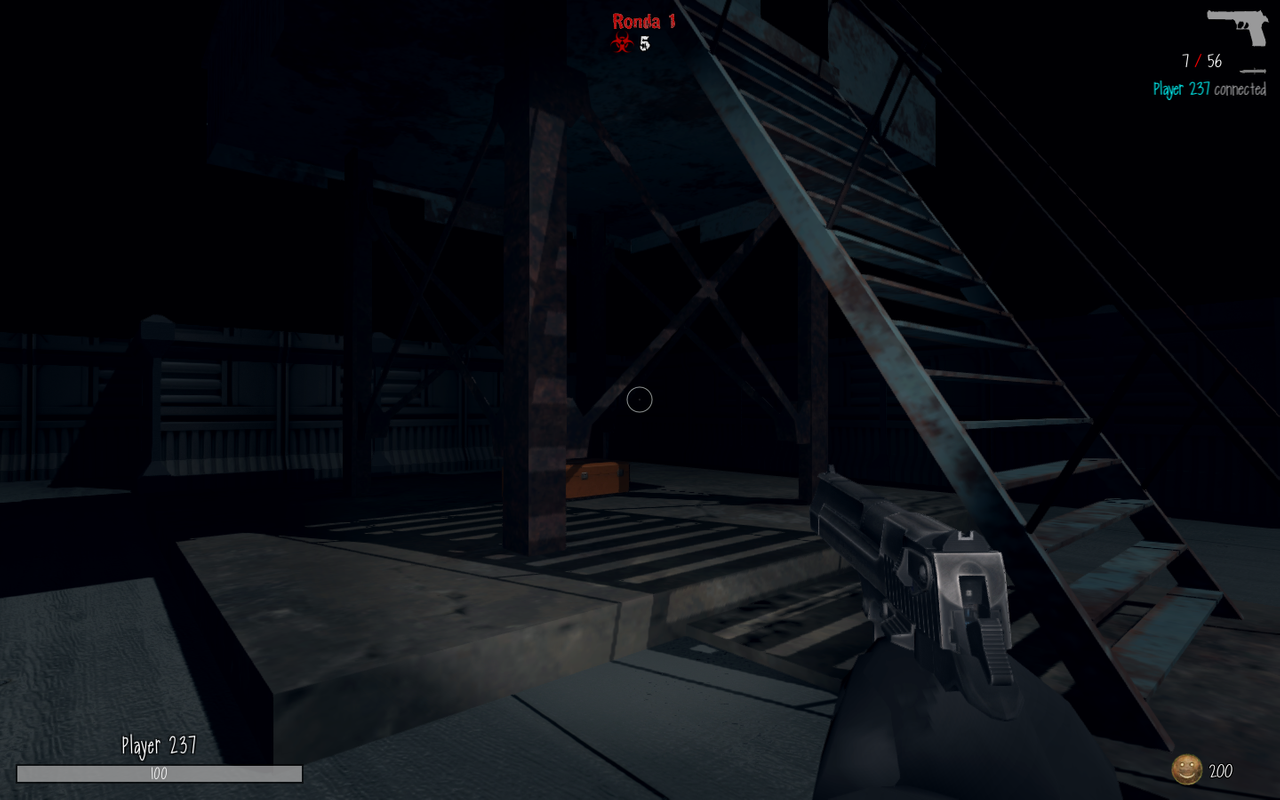 ---
Slendytubbies is one of those bizarre and silly games that were inspired by Slender, in fact, it is a fusion between Teletubbies and Slender. Back then the jumpscares that this game contained were horribly terrifying (at least for me). Nowadays it may scare you, but the game is so outdated that nothing will probably happen. Because the multiplayer of the first versions is lousy, we decided to play the latest one that was developed some time later and has visual improvements, plus it is very easy to play with other people, there is no need for external programs (hamachi).
I can tell you that my experience in this game was not the best, but I had fun. The game did give me some scares, but that's because I played it with a lot of volume. As a horror game this game is already obsolete, but it is still a simple and fun game to remember the old days.
We also had the opportunity to try the "Survival" mode, where we had to face large waves of killer Teletubbies. The advantage is that we had weapons at our disposal and we also had a small weapon store, but this game mode is dire.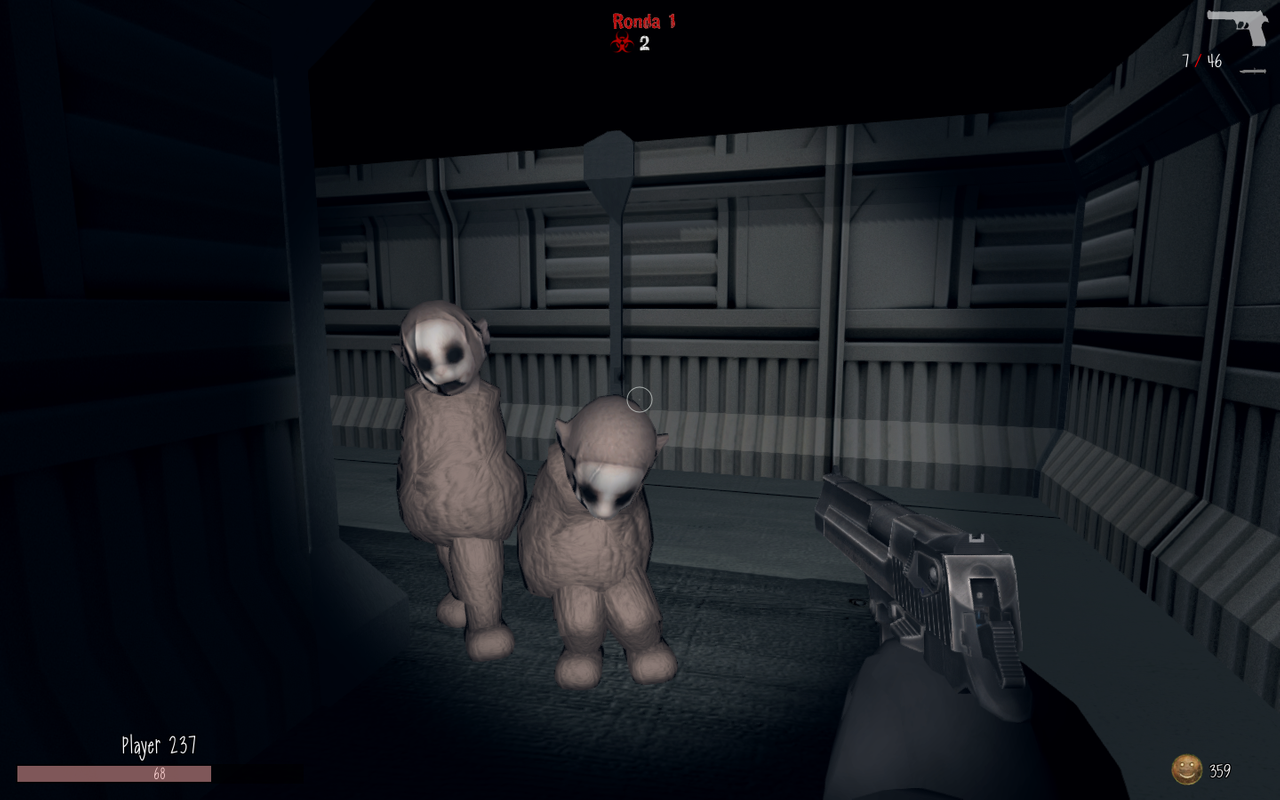 ---
I leave you the gameplay, which unfortunately was cut a little, as we played almost an hour, sorry for that. Probably soon when he's off, we'll be back to play another horror game, I think it's the content I enjoy uploading the most. So that's it, don't make fun of my screaming and the nonsense I say, the gameplay got a little tense in certain situations. see you in my next post!
𝙸'𝚖 𝚊 𝟸𝟺 𝚢𝚎𝚊𝚛 𝚘𝚕𝚍 𝚐𝚊𝚖𝚎𝚛 𝚠𝚒𝚝𝚑 𝚊 𝚙𝚊𝚜𝚜𝚒𝚘𝚗 𝚏𝚘𝚛 𝚖𝚞𝚜𝚒𝚌 𝚊𝚗𝚍 𝚊𝚕𝚜𝚘 𝚑𝚘𝚛𝚛𝚘𝚛 𝚌𝚘𝚗𝚝𝚎𝚗𝚝. 𝙸 𝚊𝚕𝚜𝚘 𝚞𝚜𝚞𝚊𝚕𝚕𝚢 𝚖𝚊𝚔𝚎 𝚜𝚘𝚖𝚎 𝚖𝚞𝚜𝚒𝚌, 𝚊𝚕𝚝𝚑𝚘𝚞𝚐𝚑 𝚗𝚘 𝚘𝚗𝚎 𝚕𝚒𝚜𝚝𝚎𝚗𝚜 𝚝𝚘 𝚒𝚝. 𝙸𝚏 𝚢𝚘𝚞 𝚕𝚒𝚔𝚎 𝚖𝚢 𝚙𝚘𝚜𝚝𝚜, 𝚍𝚘𝚗'𝚝 𝚏𝚘𝚛𝚐𝚎𝚝 𝚝𝚘 𝚏𝚘𝚕𝚕𝚘𝚠 𝚖𝚎 𝚊𝚗𝚍 𝚕𝚎𝚊𝚟𝚎 𝚖𝚎 𝚊 𝚌𝚘𝚖𝚖𝚎𝚗𝚝. 𝙸 𝚙𝚕𝚊𝚢 𝚊𝚕𝚖𝚘𝚜𝚝 𝚊𝚗𝚢 𝚟𝚒𝚍𝚎𝚘 𝚐𝚊𝚖𝚎, 𝚜𝚘 𝚒𝚏 𝚢𝚘𝚞 𝚗𝚎𝚎𝚍 𝚜𝚘𝚖𝚎𝚘𝚗𝚎 𝚝𝚘 𝚝𝚛𝚘𝚕𝚕 𝚢𝚘𝚞𝚛 𝚐𝚊𝚖𝚎𝚜, 𝚕𝚎𝚝 𝚖𝚎 𝚔𝚗𝚘𝚠. 𝙶𝙶!

Español



El día de ayer pude disfrutar junto a @kenzoz un juego que me trae algo de nostalgia y buenos recuerdos. Sé que no es el mejor juego del mundo, tampoco el más terrorífico, pero es un juego que en aquel entonces me daba un montón de miedo y que actualmente nos sacó un montón de risas.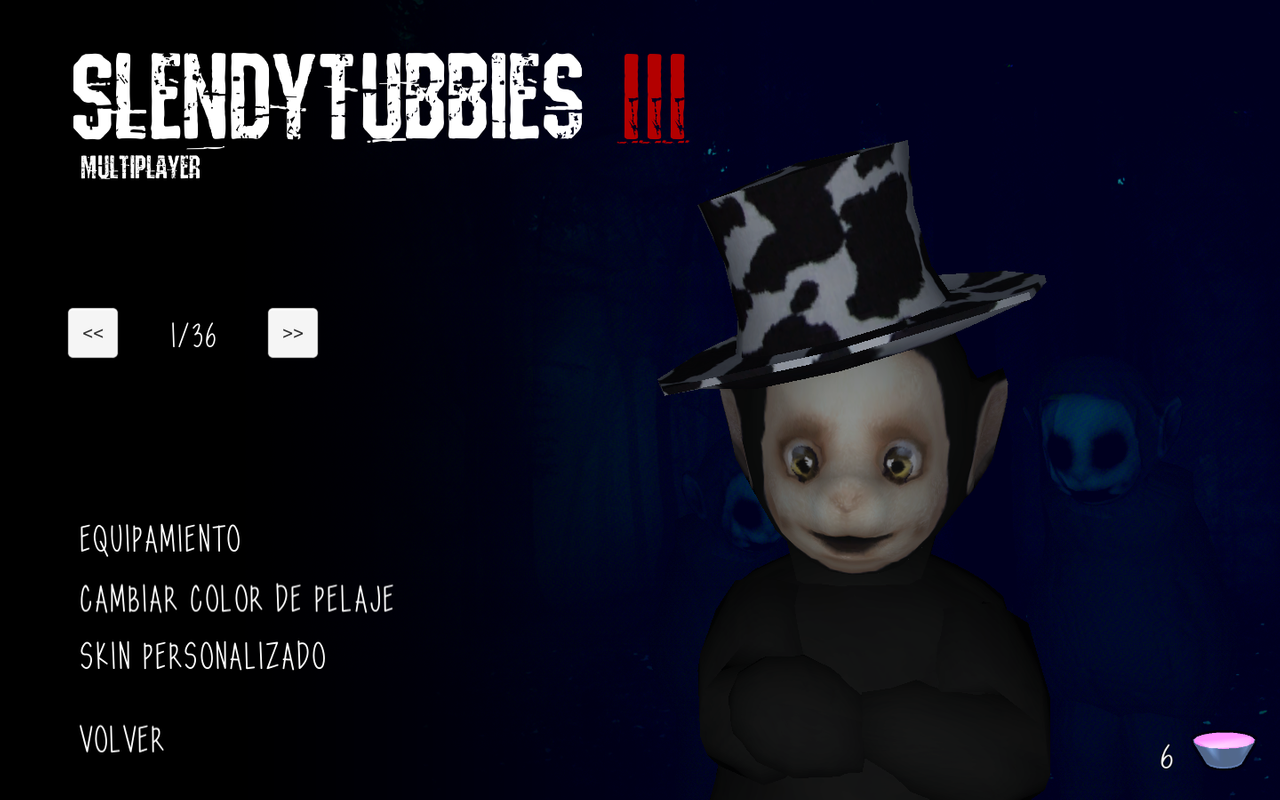 ---
Si no conoces a @kenzoz, te invito a que visites su blog, sé que no ha estado muy activo, se debe a que ha estado ocupado con la universidad y otras cosas. En fin, él tuvo la iniciativa de jugar conmigo y nos pusimos en marcha. Algunos recordarán el mítico "Slendytubbies", pues hace muchísimo tiempo gracias al auge que tuvo Slender, muchos desarrolladores se pusieron en marcha y tomaron como inspiración a Slenderman(el famoso juego de terror del hombre sin cara y larguirucho), creando así varios juegos de terror con varias similitudes entre sí, pero a la vez con varios cambios tontos e interesantes.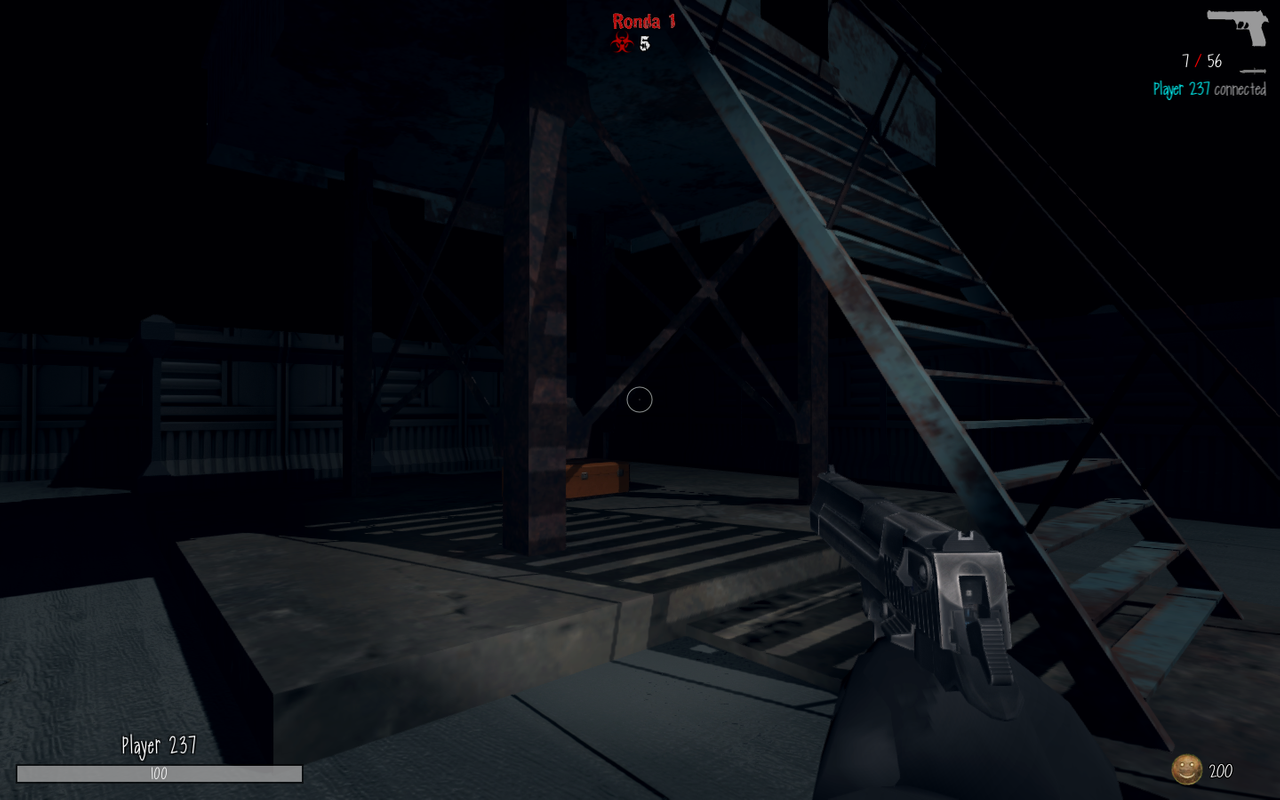 ---
Slendytubbies es uno de esos juegos bizarros y tontos que se inspiraron en Slender, de hecho, es una fusión entre los Teletubbies y Slender. En aquél entonces los jumpscares que este juego contenía eran horriblemente terroríficos(al menos para mí). Actualmente puede meterte algún susto, pero el juego está tan obsoleto que probablemente no suceda nada. Debido a que el multijugador de las primeras versiones es pésimo, decidimos jugar el último que se desarrolló tiempo después y que tiene mejoras visuales, además de que es muy sencillo jugar con otras personas, no hay necesidad de programas externos(hamachi).
Puedo decirles que mi experiencia en este juego no fue la mejor, pero me divertí. El juego si me sacó algunos sustos, pero se debe a que lo jugué con muchísimo volumen. Como juego de terror este juego ya quedó obsoleto, pero no deja de ser un juego simple y divertido para recordar los viejos tiempos.
También tuvimos la oportunidad de probar el modo "Supervivencia", en donde tuvimos que enfrentar grandes oleadas de Teletubbies asesinos. La ventaja es que disponíamos de armas y también teníamos una pequeña tienda de armas, pero este modo de juego es nefasto.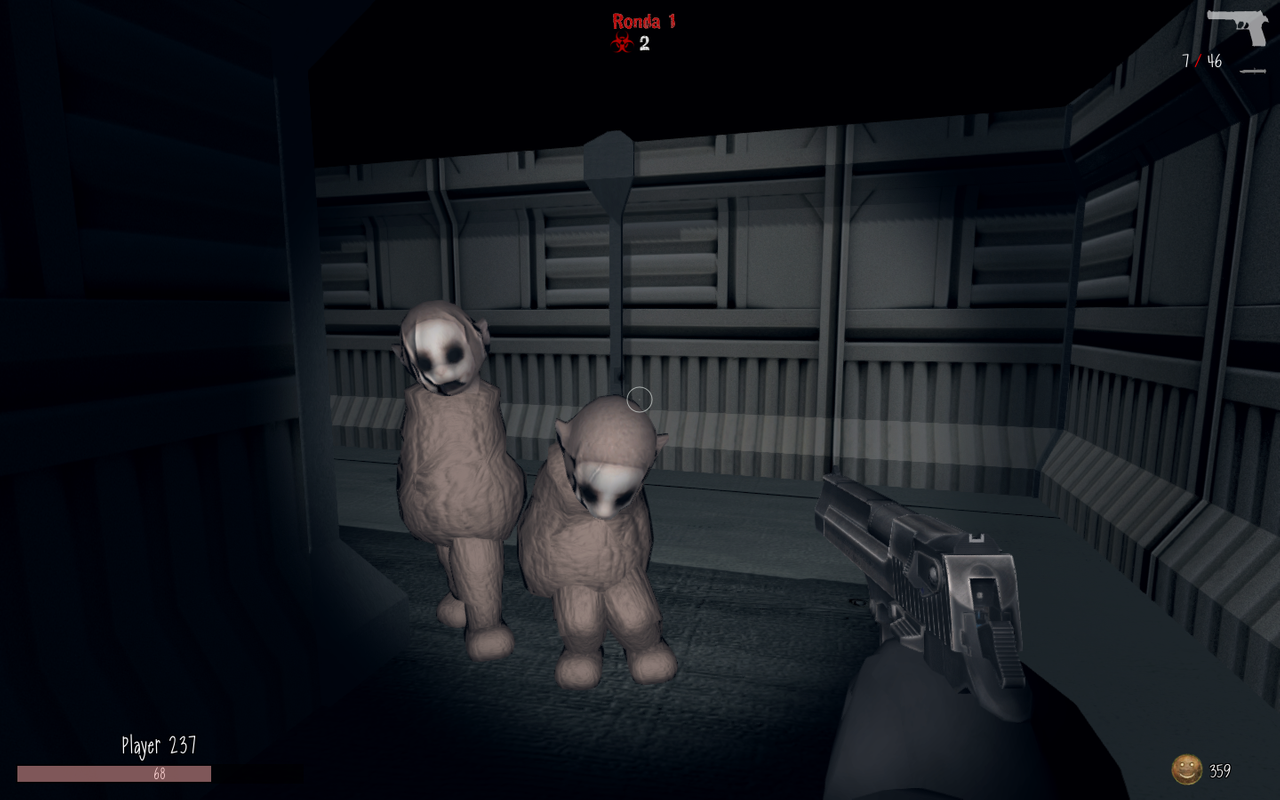 ---
Les dejo el gameplay, que lastimosamente se cortó un poco, ya que jugamos casi una hora, perdón por eso. Probablemente pronto cuando él se desocupe, volvamos a jugar otro juego de terror, creo que es el contenido que más disfruto subir. Así que eso, no te burles de mis gritos y de las tonterías que digo, el gameplay se puso un poco tenso en ciertas situaciones. ¡Nos vemos en mi próximo post!
𝚂𝚘𝚢 𝚞𝚗 𝚓𝚞𝚐𝚊𝚍𝚘𝚛 𝚍𝚎 𝟸𝟺 𝚊ñ𝚘𝚜 𝚊𝚙𝚊𝚜𝚒𝚘𝚗𝚊𝚍𝚘 𝚙𝚘𝚛 𝚕𝚊 𝚖ú𝚜𝚒𝚌𝚊 𝚢 𝚝𝚊𝚖𝚋𝚒é𝚗 𝚙𝚘𝚛 𝚎𝚕 𝚌𝚘𝚗𝚝𝚎𝚗𝚒𝚍𝚘 𝚍𝚎 𝚝𝚎𝚛𝚛𝚘𝚛. 𝚃𝚊𝚖𝚋𝚒é𝚗 𝚜𝚞𝚎𝚕𝚘 𝚑𝚊𝚌𝚎𝚛 𝚊𝚕𝚐𝚘 𝚍𝚎 𝚖ú𝚜𝚒𝚌𝚊, 𝚊𝚞𝚗𝚚𝚞𝚎 nadie 𝚕𝚊 𝚎𝚜𝚌𝚞𝚌𝚑𝚊. 𝚂𝚒 𝚝𝚎 𝚐𝚞𝚜𝚝𝚊𝚗 𝚖𝚒𝚜 𝚙𝚘𝚜𝚝, 𝚗𝚘 𝚘𝚕𝚟𝚒𝚍𝚎𝚜 𝚍𝚎 𝚜𝚎𝚐𝚞𝚒𝚛𝚖𝚎 𝚢 𝚍𝚎 𝚍𝚎𝚓𝚊𝚛𝚖𝚎 𝚞𝚗 𝚌𝚘𝚖𝚎𝚗𝚝𝚊𝚛𝚒𝚘. 𝙹𝚞𝚎𝚐𝚘 𝚌𝚊𝚜𝚒 𝚌𝚞𝚊𝚕𝚚𝚞𝚒𝚎𝚛 video𝚓𝚞𝚎𝚐𝚘, 𝚊𝚜í 𝚚𝚞𝚎 𝚜𝚒 𝚗𝚎𝚌𝚎𝚜𝚒𝚝𝚊𝚜 𝚊 𝚊𝚕𝚐𝚞𝚒𝚎𝚗 𝚚𝚞𝚎 𝚝𝚎 𝚝𝚛𝚘𝚕𝚎𝚎 𝚕𝚊𝚜 𝚙𝚊𝚛𝚝𝚒𝚍𝚊𝚜, 𝚑á𝚣𝚖𝚎𝚕𝚘 𝚜𝚊𝚋𝚎𝚛. 𝐆𝐆!
---
---