First goal in Call of Duty Mobile completed: I reached Grandmaster III [ ENG | ESP ]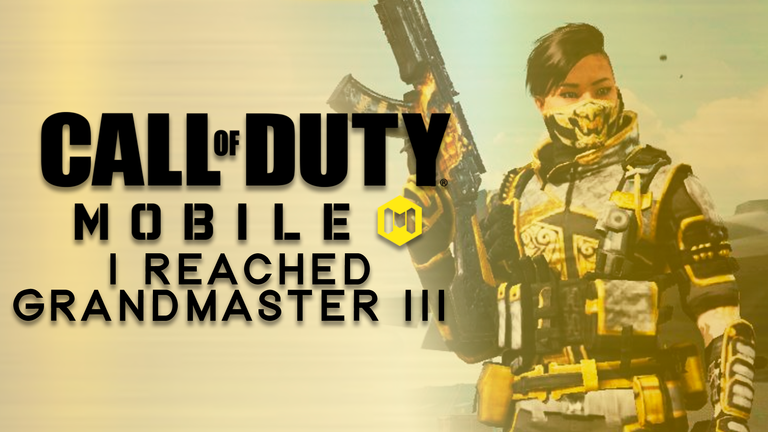 English
Between shooting here and there, eight days since my previous post about it, and many matches, I achieved my first goal in this Call of Duty Mobile ranked season: to win the most desired weapon of the moment, the Mac-10 Bloodthirsty Buccaneer, after reaching the rank Grandmaster III in multiplayer mode.
About my journey here I have several things to comment. The first thing is that I was greatly surprised by the difference in quality in ranked matches against other Grandmaster players compared to lower ranks. To be honest, I as an average player, I perceived that my climb up the ranks to Master V was a cakewalk, a necessary formality to continue climbing, but little more. In other words, the level of competition is very low until you reach Grandmaster.
Español
Entre disparos por aquí y allá, ocho días desde mi anterior post al respecto, y muchas partidas, logré mi primer objetivo en esta temporada igualada del Call of Duty Mobile: ganar el arma más deseada del momento, la Mac-10 Bloodthirsty Buccaneer, tras alcanzar el rango Gran Maestro III en el modo multijugador.
Sobre mi travesía hasta acá tengo varias cosas que comentar. Lo primero es que me sorpendió enormemente la diferencia de calidad que hay en las partidas igualadas contra otros jugadores de Gran Maestro en comparación a rangos inferiores. Siendo honesto, yo como un jugador promedio, percibí que mi escalada de rangos hasta Maestro V fue un paseo, un trámite necesario para seguir escalando, pero poco más. Dicho de otra forma, el nivel de competición es muy bajo hasta llegar a Gran Maestro.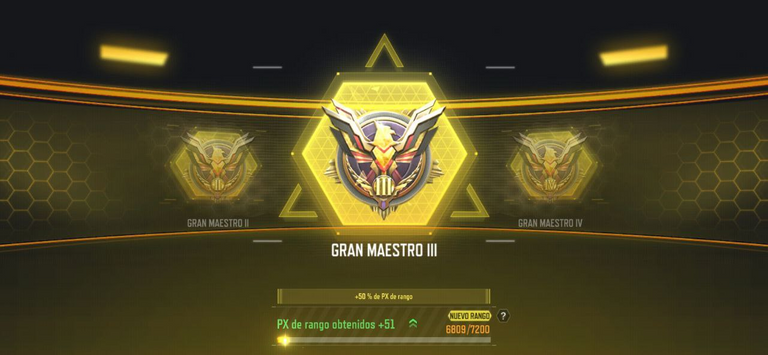 That's why I was able to advance almost without defeats, using the XS1 Goliath in almost every match, and related to this is my next comment: scorestreak are much more important than they seem. This is something I already knew previously, although I think it never hurts to mention. It is at these "higher" ranks that you realize that it is much more likely that a low scorestreak, such as the UAV or the hunter drone, will save your life or help you harvest more frags.
Finally, and perhaps most relevant: weapon customization also becomes decisive. Of course, by this I don't mean camouflage or stickers. A good coupling, some extra bullets and a decent laser sight can give you attributes that, for milliseconds, guarantee that you will be the one who kills the enemy and not the other way around. Particularly multiplayer is a very "fast" mode, so prioritizing the increased mobility of weapons, so that you can run and aim faster, is more crucial than other aspects such as rate of fire or range of bullets.
Por eso pude avanzar casi sin derrotas, usando al XS1 Goliath en casi todas las partidas y relacionado con esto va mi siguiente comentario: las rachas de puntos son mucho más importantes de lo que parecen. Esto es algo que ya sabía con anterioridad, aunque creo que nunca está de más mencionar. Es en estos rangos más "altos" que te das cuenta de que es mucho más probable que una racha de pocos puntos, como el UAV o el drone cazador, te salve la vida o te ayude a cosechar más frags.
Por último, y quizá lo más relevante: la personalización de armas también se vuelve determinante. Claro, con esto no me refiero a los camuflajes o stickers. Un buen acople, unas balas extras y una mira láser decente pueden darle atributos que, por milésimas de segundos, te garanticen que seas tú el que mate al enemigo y no al revés. Particularmente el multijugador es un modo muy "rápido", así que priorizar el aumento de movilidad de las armas, de forma que puedas correr y apuntar más rápido, es más crucial que otros aspectos como la cadencia de fuego o el alcance de las balas.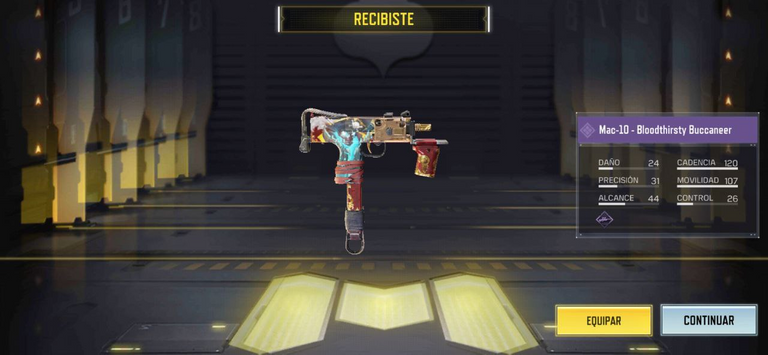 Battle Royale
This was a period for me with the multiplayer. In the following days I will focus on battle royale with the same goal as in multiplayer: to reach Grandmaster III and get the most coveted operator skin at the moment.
I certainly feel confident. I have until the third of August to accomplish my goal. I see that as enough time. If I have a good run, maybe I can aim even a little beyond Grandmaster. Reaching Legend could be a very complicated task, but not impossible.
Battle Royale
Este fue un punto y seguido para mí con el multijugador. En los siguientes días me enfocaré en el battle royale con el mismo objetivo que en el multijugador: llegar a Gran Maestro III y obtener la skin de operador más codiciada en la actualidad.
Ciertamente me siento confiado. Tengo hasta el tres de agosto para cumplir con mi objetivo. Lo veo como suficiente tiempo. Si tengo una buena racha, quizá pueda apuntar incluso un poco más allá de Gran Maestro. Llegar a Leyenda podría ser una tarea complicadísima, pero no imposible.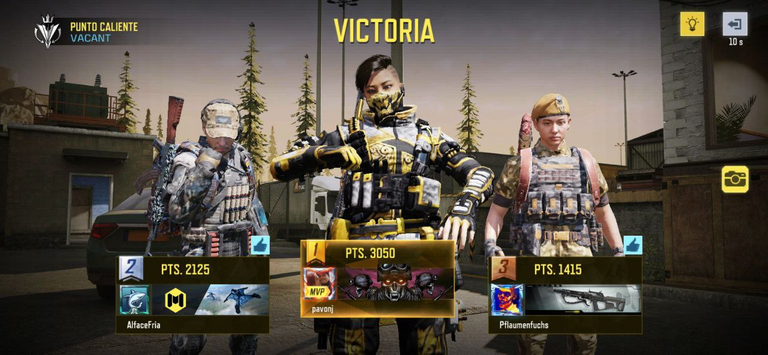 Translated with the help of DeepL || Traducido con la ayuda de DeepL
All images used for this post are screenshots while playing the game.
Juan Pavón Antúnez



---
---