The pink gang and friends
I just noticed that I was actually more active posting during my vacations than in these last couple of weeks! Work has been crazy and Splinterlands even crazier, and I do notice I'm spending even more time playing and hitting the market. But time to start coming back to my posting habits, and posting in this community makes that task easier.
So, instead of procrastinating (and I'm reaaaaaaally good at it!) writing my SMAP post and ending up not doing it... I'll take care of it today!
---
Enough blabering, off with this week's theme: flocks! Every birdwatcher loves flocks, especially if you're armed with a camera too: countless photo opportunities!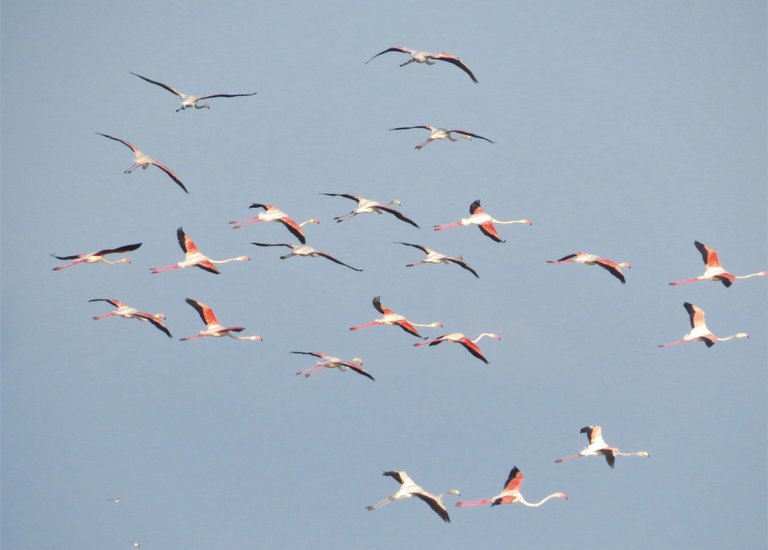 Greater flamingo / Flamingo (PT) - Phoenicopterus roseus
This flock in particular, has even more beauty in flight. I was visiting some salt flats in the south of Portugal, when this gang appeared. This is the biggest flamingo species, and it's a common sighting in this part of the country, where flocks can reach big numbers!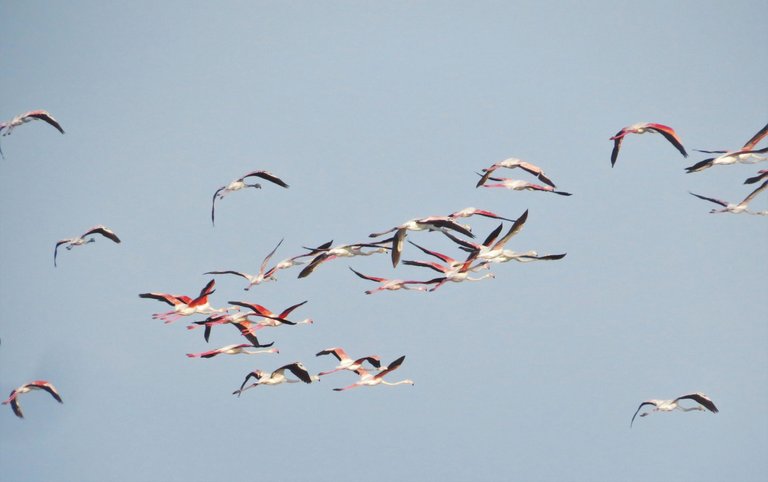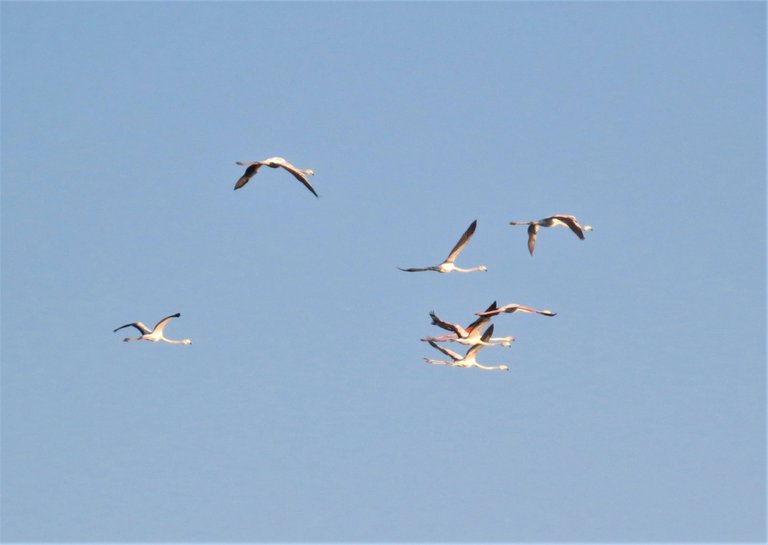 Their pink colour is even more beautiful as they're spreading their wings, aren't they?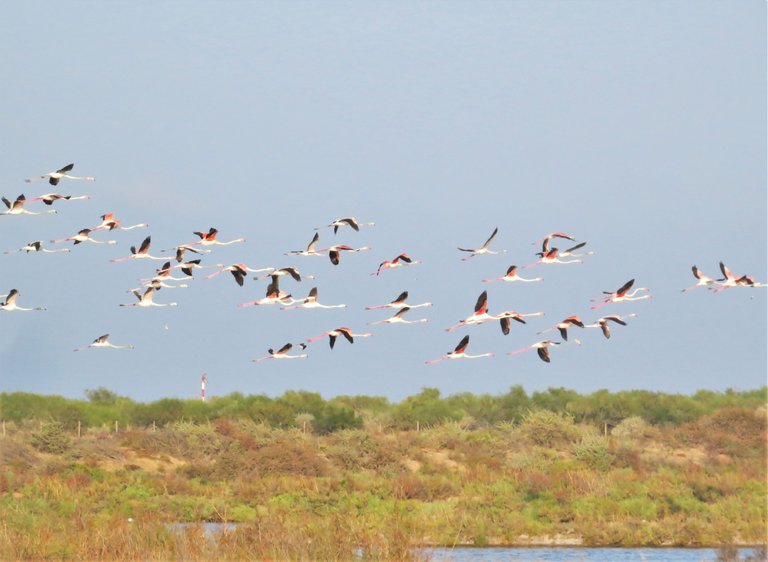 Flamingos don't seem to have that much tolerance to approach, as they tend to fly when I'm still at a big distance; at least, big enough to not being able to zoom in as much as I can!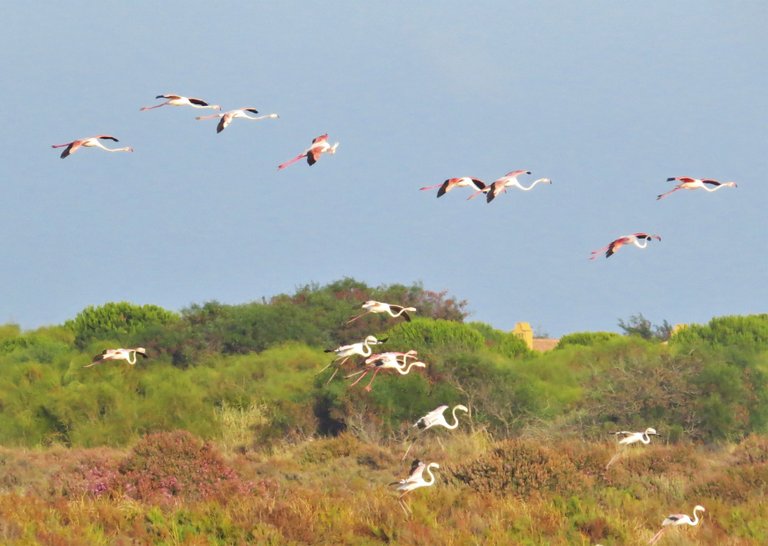 These ones allowed themselves to be photographed while standing, but they were already on the lookout and getting ready to flee.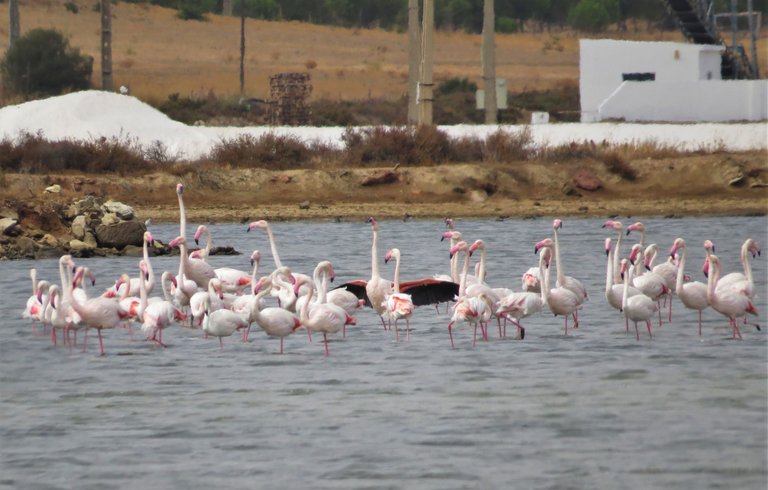 Males are bigger than females, but normally it's impossible to make the distinction... unless they're as big as that mega-flamingo on the left of the photo!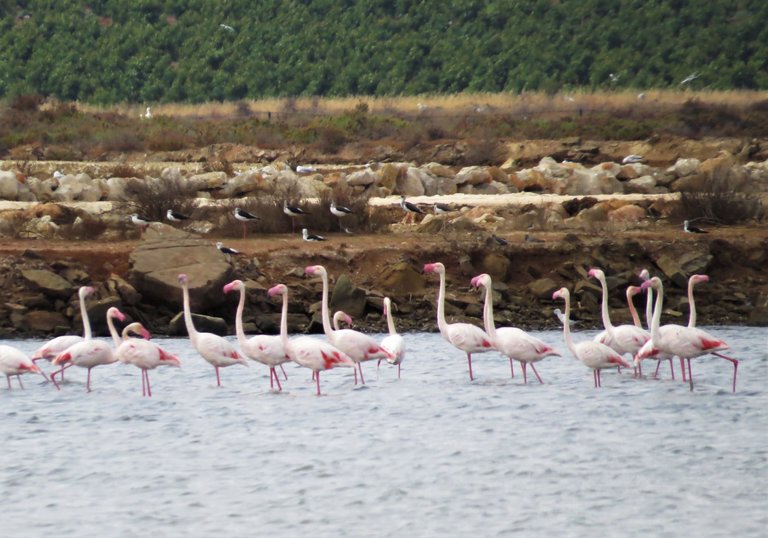 Two species in the photo above: apart from the pink gang, a small flock of black winged stilts, Himantopus himantopus, is standing in the back.
---
Another big bird flock also seen in southern Portugal, but only during winter time: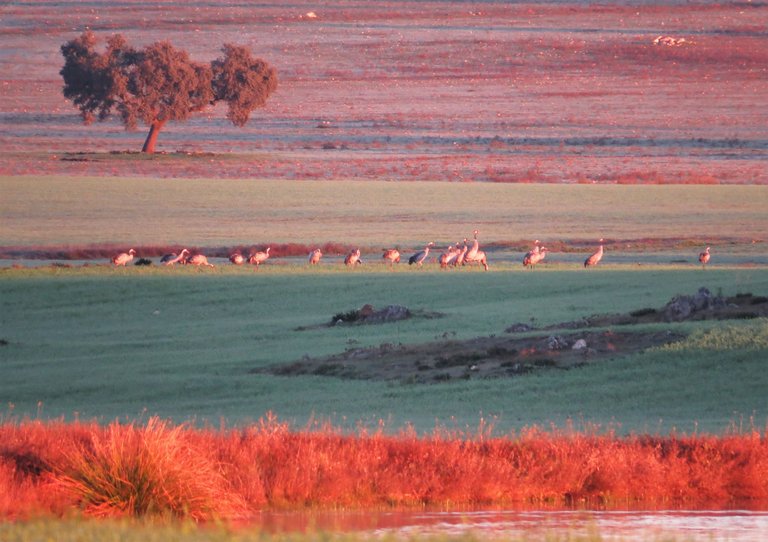 Common crane / Grou-comum (PT) - Grus grus
Cranes spend the winter in Portugal, and are restricted to Alentejo and Algarve, the lower regions of Portugal. This photo was taken ages ago, and the last winter I couldn't go see them thanks to the generalised craziness. But this year, I already made plans to add a ton of crane photos to my portfolio!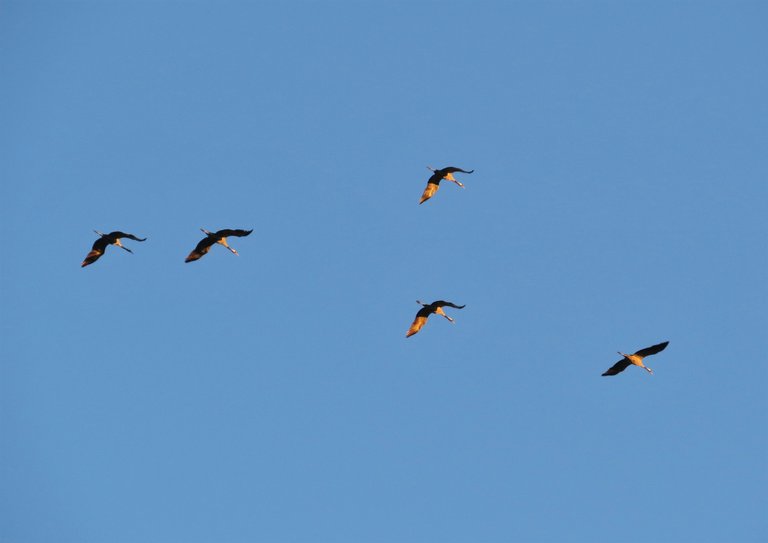 ---
A portuguese edition this time. Show me your national flocks! 😉
Have a great week!


Still haven't joined Splinterlands? In what planet do you live in? Click the banner below and join the fun! (It has my referral link; you can go directly to the website if you don't want to use it; either way... join in! 😎 )

---
---