Testosterone overload
A fresh new theme for this week's SMAP contest: male birds!
For this post, I'll add a little geekiness together with all the male models that contributed with their poses. Off we go, shall we?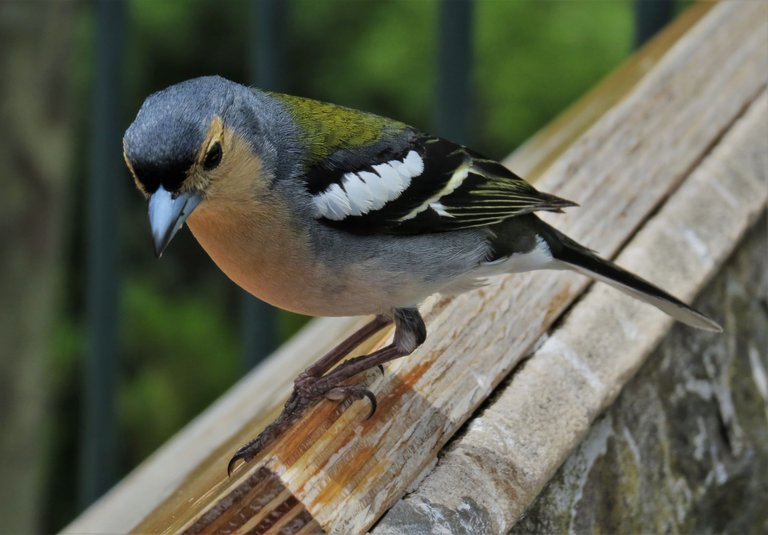 Madeiran chaffinch - Fringilla coelebs madeirensis
First of all, now do we tell females from males in our #featheredfriends world?
Well, the easiest way is by their plummage. Unfortunately, this can't always be done. Birds can be sexually dimorphic or monomorphic, meaning that males and females have different colour patterns or same colour pattern, respectively. And in monomorphic species, there's no way to tell them apart by their colours, since they are the same.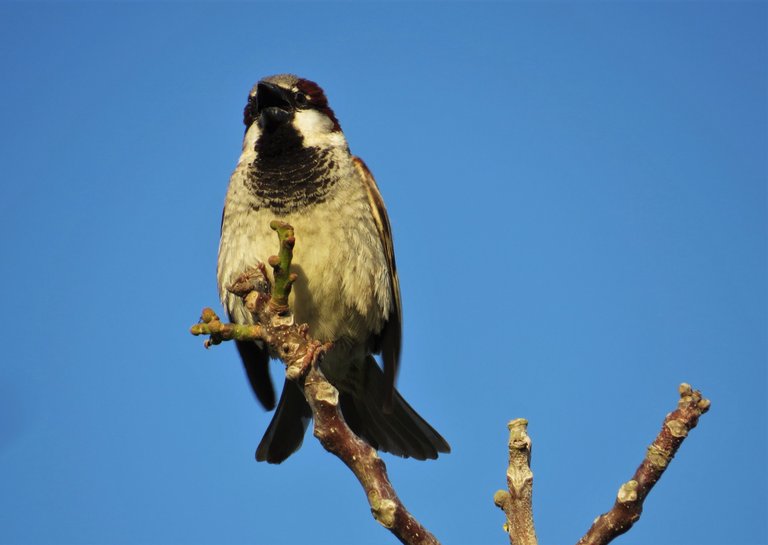 Common house sparrow - Passer domesticus
These first two photos are example of dimorphic species.
As a general rule, in birds, as opposite to humans (i'm biased, I know 😁), in dimorphic species it's the males that are the most colourful, or have the most striking colours, or even special feathers. Why? Because it's up to them to impress the females, in order to get a mate and produce offspring.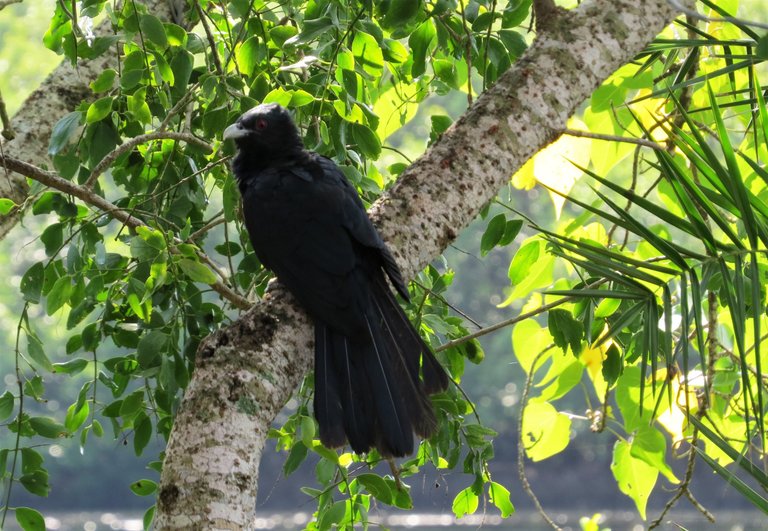 Asian koel - Eudynamys scolopaceus
And their plummage is one of the ways to do it, often in the form of ellaborate dances and courtship displays. In some species, these shows are absolutely stunning.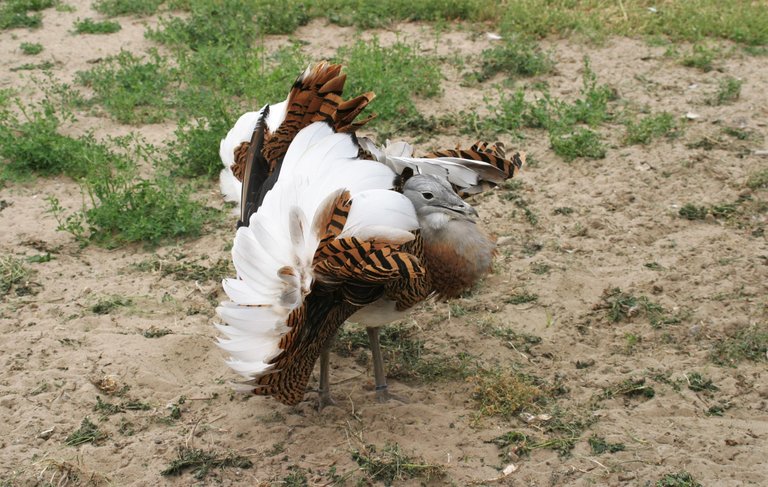 Great bustard - Otis tarda
Bustards are one of the best examples of this!
The degree of dimorphism varies a lot in the different species: in some of them, the difference is so great that it's almost hard to believe they are the same species; in others, the difference is almost imperceptible.
When growing up, it's common for the juveniles to have plummage similar to females, until they molt to their adult plummage.
Some species (especially ducks) develop, outside of the mating season, a special plummage, called eclipse; this plummage has duller colours, similar to females, and makes it harder to distinguish the sexes.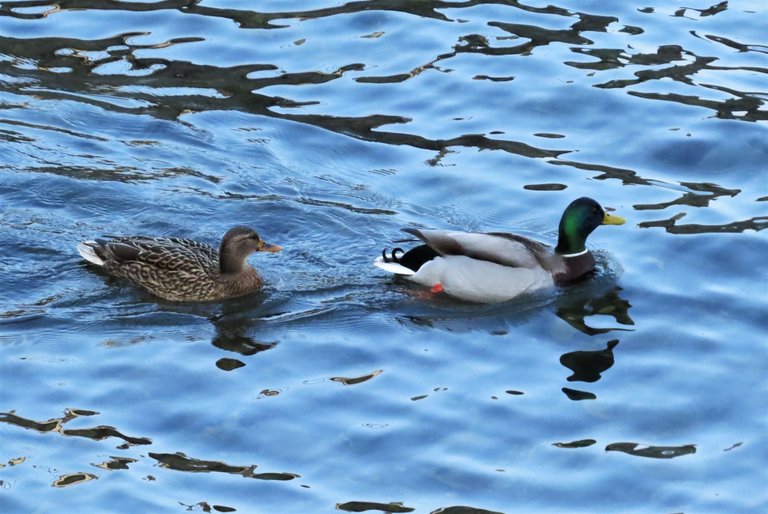 Mallard - Anas platyrhynchos
A female intruder!
In this photos the male (on the right) still has his breeding season plummage. When he molts, the best way to distinguish him from the female is by a blue patch on the wing, visible on the side when he's swimming.
There's another way to tell the sexes appart in this case: male ducks (and geese and swans too) have a phallus (male genitalia), although it's very unlikely you'll see one.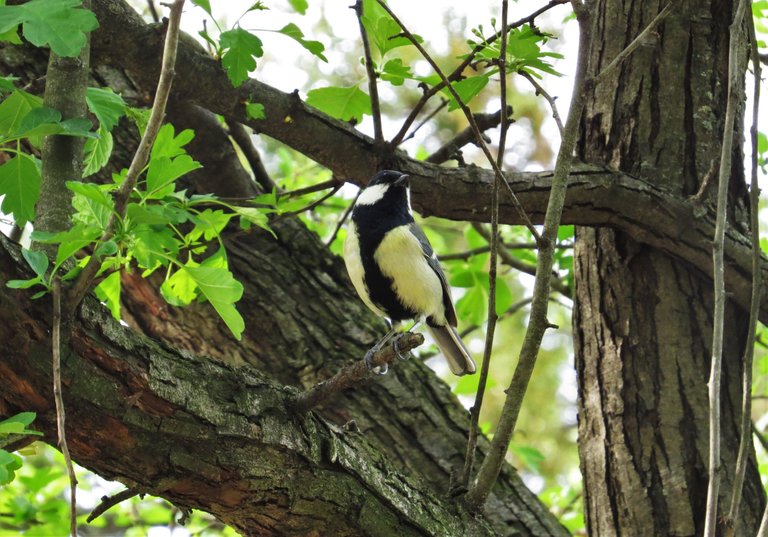 Great tit - Parus major
How about in monomorphic species?
Well, most of the time in the wild, there will be no way to tell. Size is one way to do it, since in some species males are bigger than females, and although this can be hard to ascertain if you see an isolated bird, in a couple or small group it becomes easier to tell.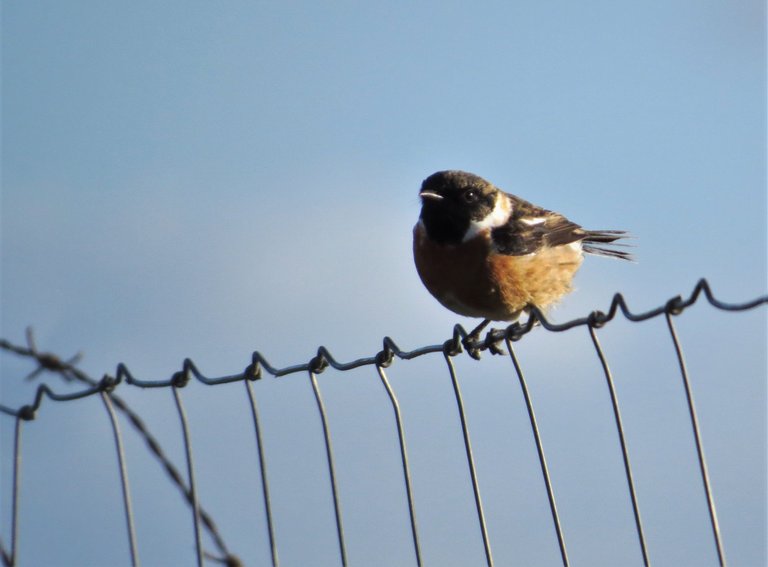 European stonechat - Saxicola rubicula
Behaviour is another way to do it. We've all probably seen the strange dances male pigeons do in order to get laid. So if you see one pigeon chasing other pigeon, puffing the chest, spreading the tail, and making sounds... it's probably the male!
Let's wrap it up with one of the most iconic male birds. Seeing them in the wild is an even more fun experience, and that's where these photos were taken. I will put the name below the photo, althogh this one doesn't need a legend for sure; probably one of the most striking exampls of male beauty in the flying creatures kingdom!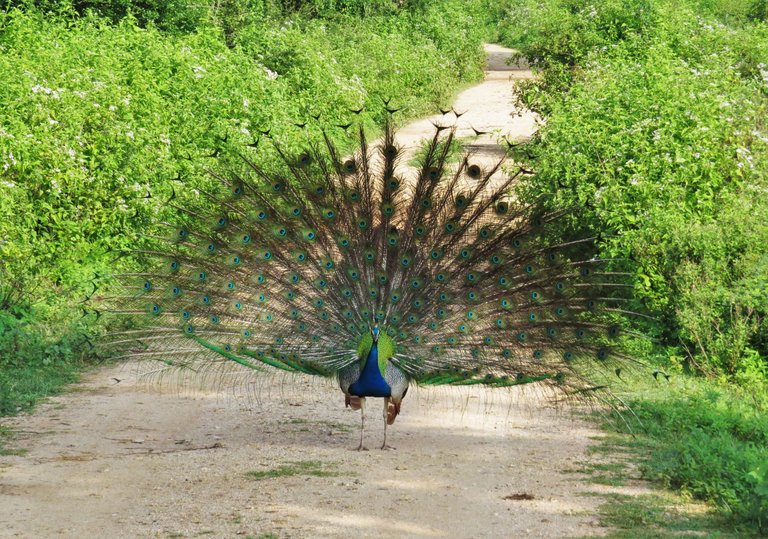 Indian peacock - Pavo cristatus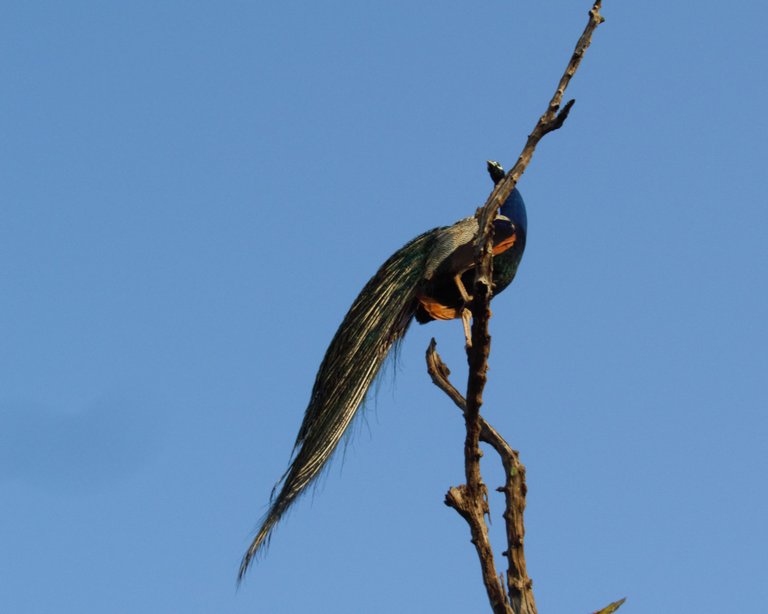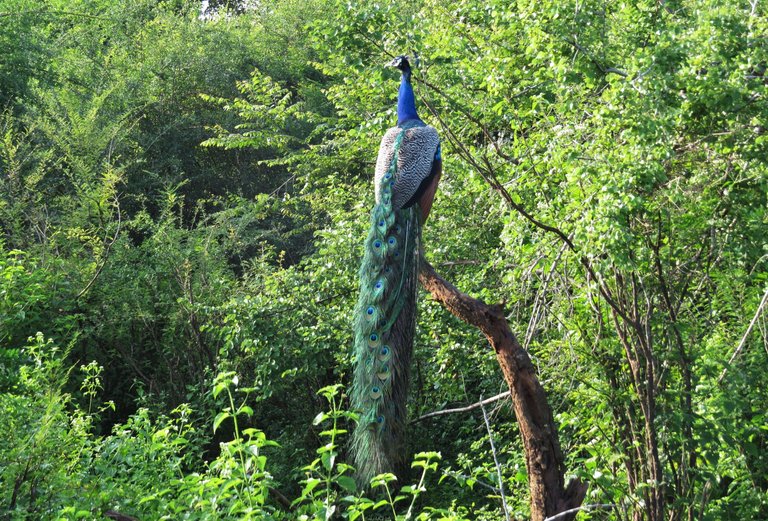 Have a great weekend everyone!


Still haven't joined Splinterlands? In what planet do you live in? Click the banner below and join the fun! (It has my referral link; you can go directly to the website if you don't want to use it; either way... join in! 😎 )

---
---