Sunsets @Pico
Pico island is one of the 9 islands of the Açores archipelago. It was my first stop on a island-hopping vacations, and the island I liked the most. Maybe because of being the first, or the wilderness, or just the fact I stayed in a location that provided some magical afternoons.
Pico island is home to the highest mountain of Portugal, called Pico, that reaches 2351 m. And my stay for these few days was in a small village called Lajes... that has this amazing view.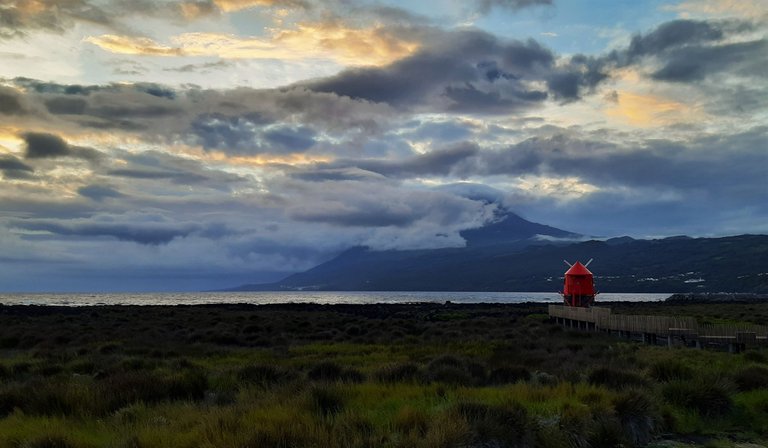 Pico is exactly than mountain on the horizon, and the mountain's top is frequently covered in clouds, as it was the case here; but cloudy sunsets, although hiding the sun, compensate that fact with the colours in the landscape.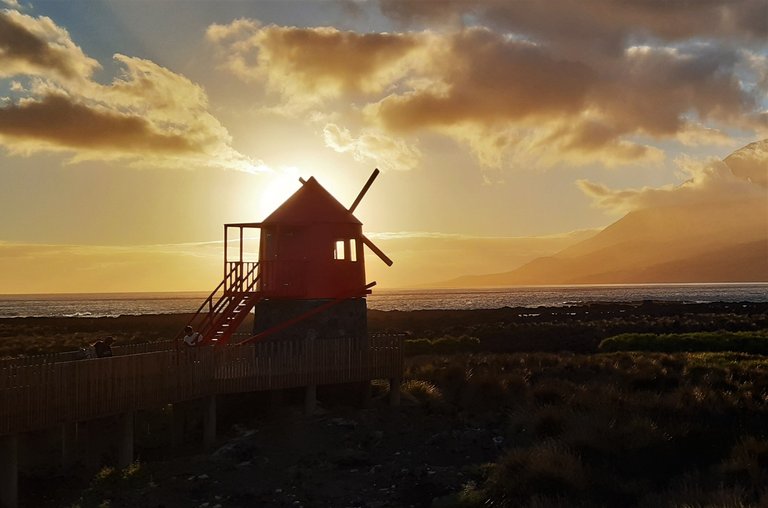 How not to photograph sunsets over and over again in this location? The windmill facing the sea was the perfect model. And just a few meters away, a natural swimming pool was the perfect place to relax after a hiking day, enjoying the view as the sun went down.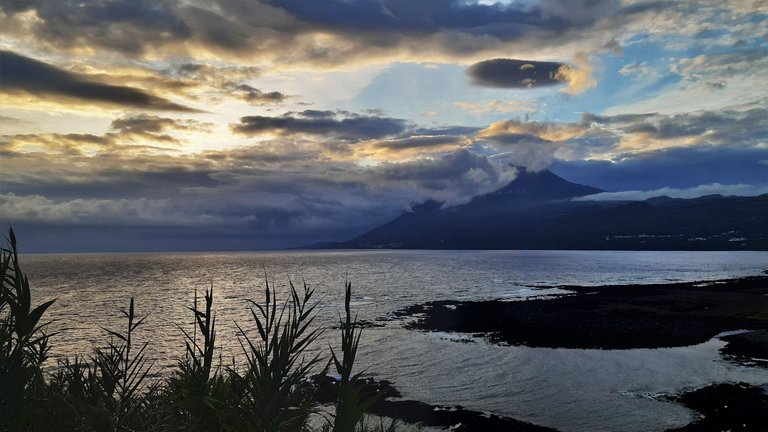 The tip of the swimming pool can be see on this photo, on the right lower corner. Azorean island has countless of these small natural pools, although not many have this amazing view, contemplating the highest portuguese mountain.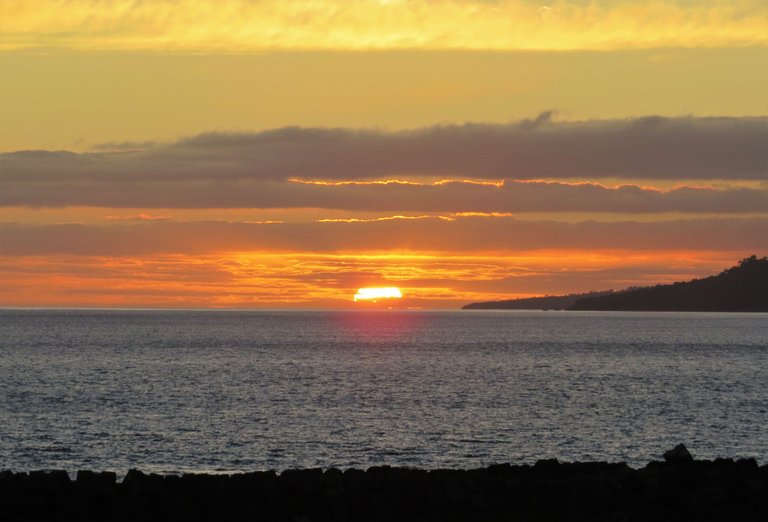 Sometimes the clouds would help and move out of the way, so we could actually see the sunset. I tried everyday to be nearer the shore, but even from the hotel room, I couldn't complain of the view, could I?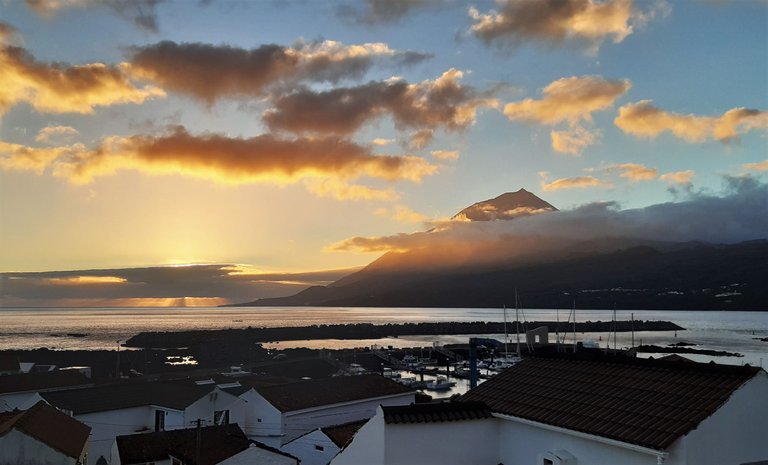 I got my belly full of sunsets here... but I have a feeling I will be back to collect some more sunny memories in a near future!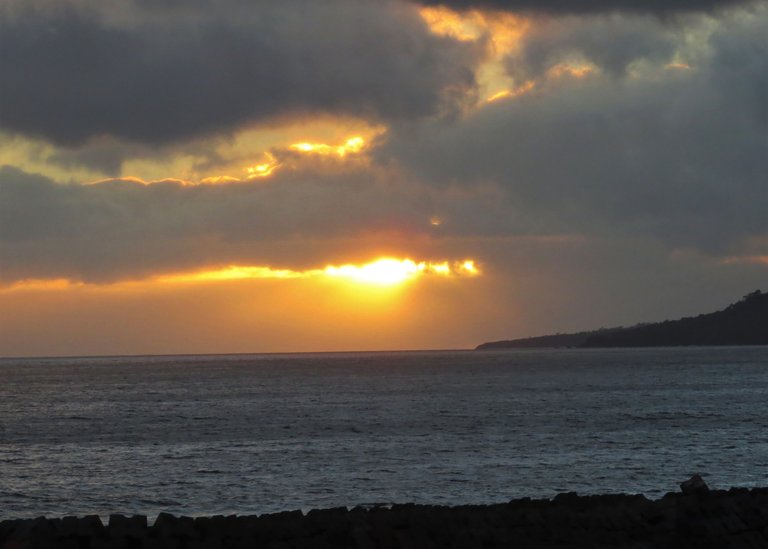 Still haven't joined Splinterlands? In what planet do you live in? Click the banner below and join the fun! (It has my referral link; you can go directly to the website if you don't want to use it; either way... join in! 😎 )

---
---