Sights and fauna of Croatia: Krka
Hivefest made it feel like my vacations in Croatia were half a year ago, instead of just a couple weeks. But now that I finally had some free time and went through all the photos, I can't help but share some of the highlights in a little more detail. Specifically, the nature part. The amazing views and the wildlife are normally the reason why I travel, and although this country has a whole lot more to offer, it was no different.
This place was not in my initial planning, but after hearing some friends saying good things about it, I decided to visit, and I'm glad I did!
---
Krka is a national park in the Dalmatia region, a little over one hour drive from Split, where I was located. I only visited a very small portion of it, but there are several hiking trails to choose from, and a whole array of things to see and do. The park's website is pretty complete, and even offers a virtual tour, so you can start exploring and plan your trip accordingly.
Since my time was limited, I ended up joining a tour for a day trip; definitely not my favourite way of travelling, but did save some work and time.
The sights
It started from the little town of Skradin, with a boat ride up the river, directly to the park's main attraction.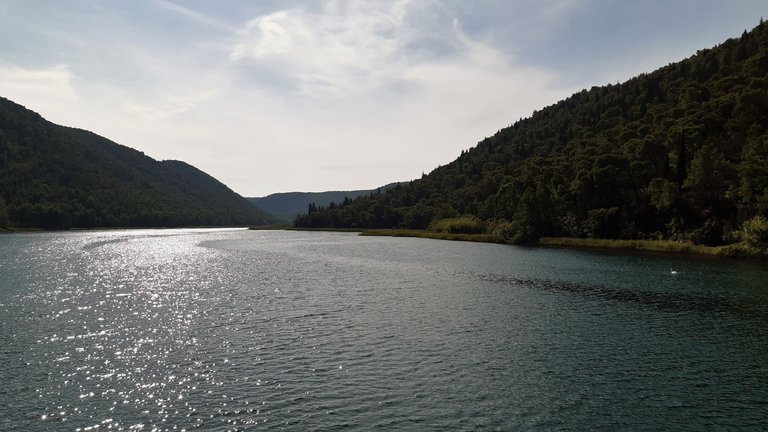 The trip is pretty pleasant and not that long; and I could already see a lot of life, with swans and cormorants swimming at a close distance. The hills were fully covered with a dense forest, which made the view even more pleasant.
And as you arrive to the park entrance, just a few meters away... a postcard view!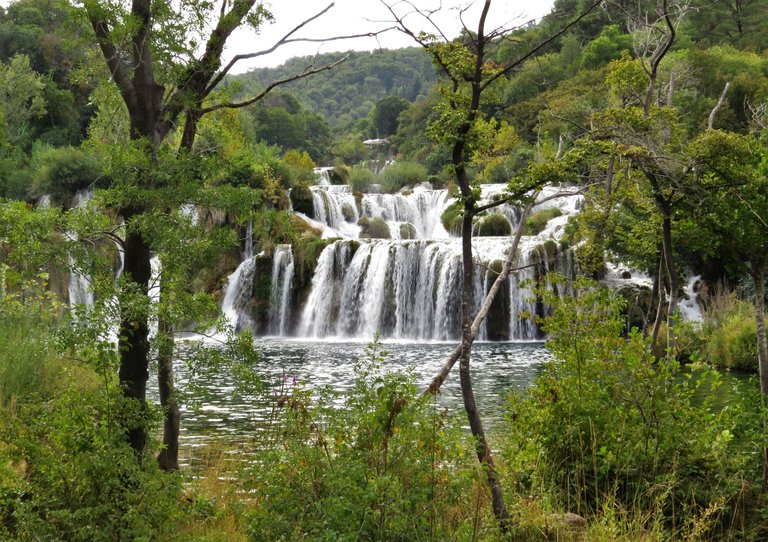 The Skradinski buk falls are the crown jewel of the park... and it's easy to understand why. A series of small and not so small falls, ending up in a large pool; absolutely stunning!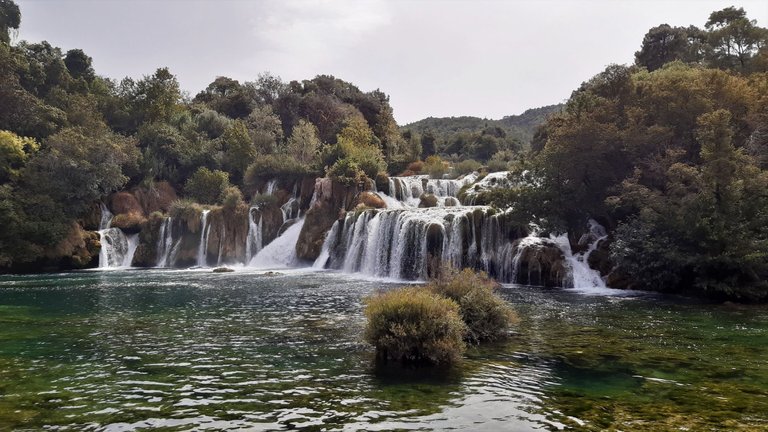 I love waterfalls, so I could probably be staring at them for hours. These ones even had the bonus of the grey heron in the first photo, appearing at the right time! Up until recently, you could swim on this natural pool, but due to habitat destruction, you can only enjoy the view now.
A bridge (normally packed with tourists taking selfies...) connects this main area to the rest of the park, where a nice circular trail of around 2km begins.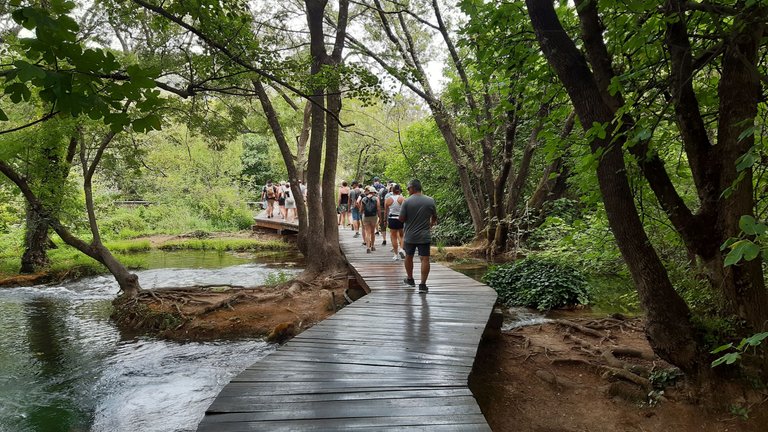 It's 2 km completely surrounded with trees, crystal clear waters...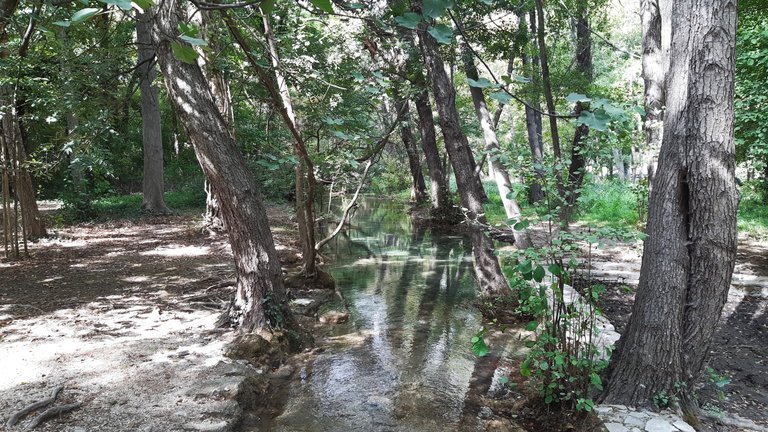 ... and of course, waterfalls!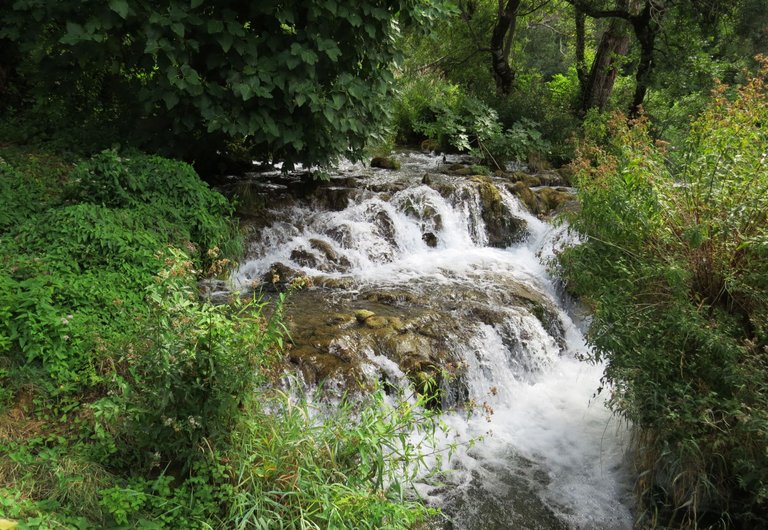 There are some areas to rest, with wodden benches to rest or have a snack, and quite a few belvederes as well. In this trail, we also have quite a few infographics too, with good descriptions of the fauna and flora of the park.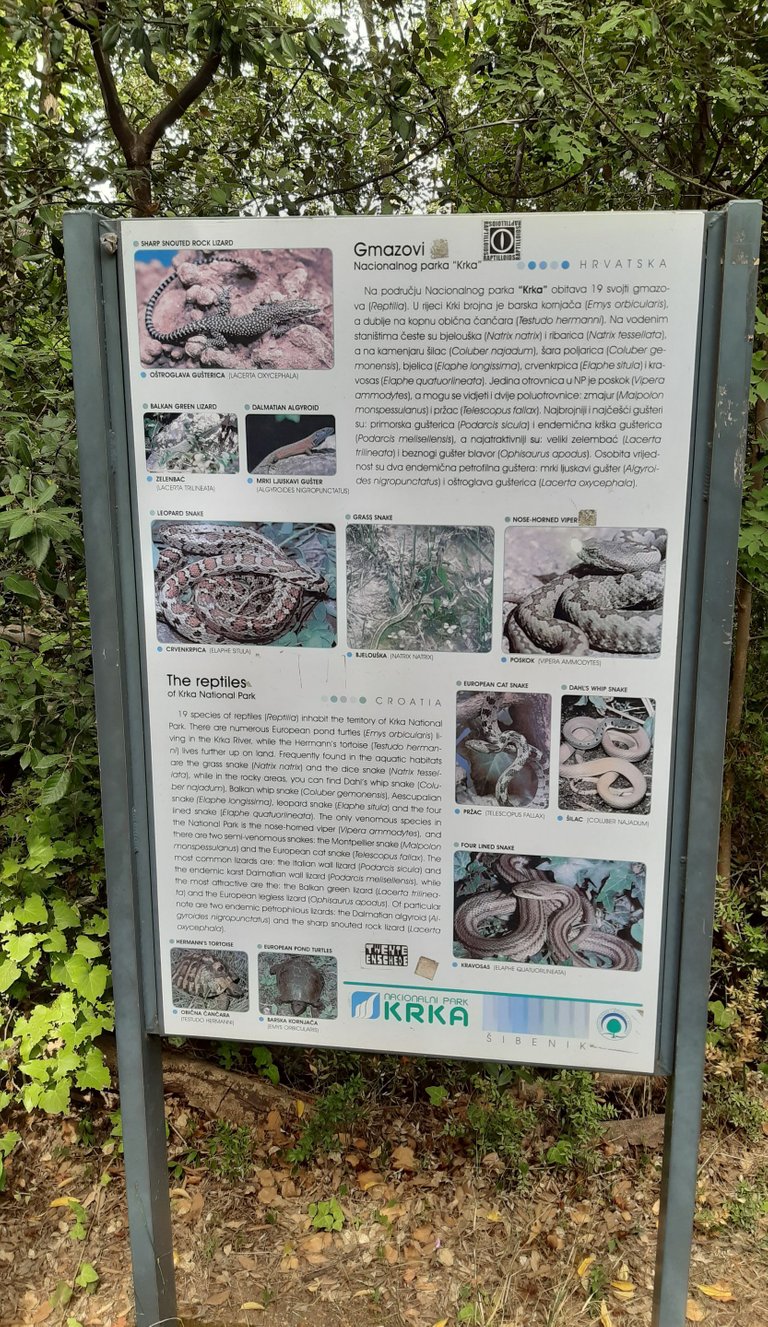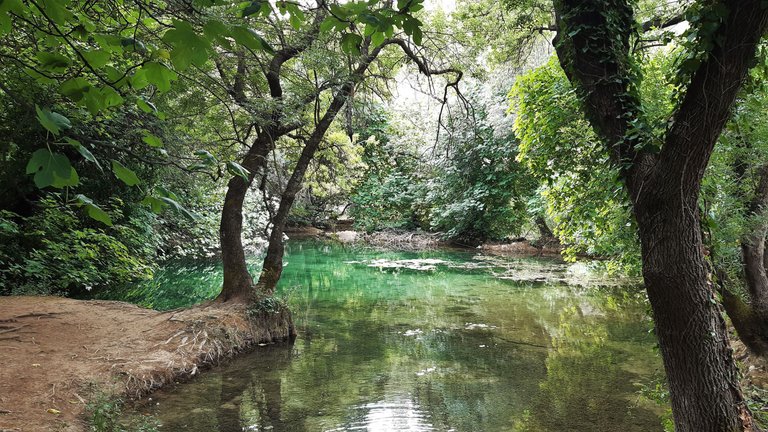 The fauna
I'm always keeping an eye for the different creatures, birds reptiles and mammals alike. According to the park's website, there are around 225 species of birds, 18 species of bats, and around 800 different flora species here!
Even the insects were cool! The first thing I saw when I left the boat? An itsy bitsy spider!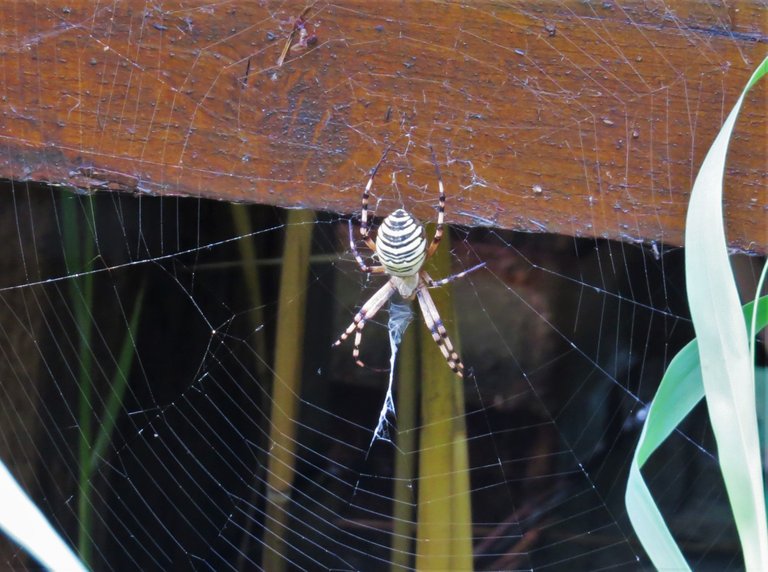 My birdwatching session started at the boat ride, with the mute swans and the cormorants. Truth is, I haven't seen that many different bird species in the park; but mallards and gadwalls were all over the place, seeming completely oblivious to the flow of tourists, and enjoying the fast shallow waters to preen and feed.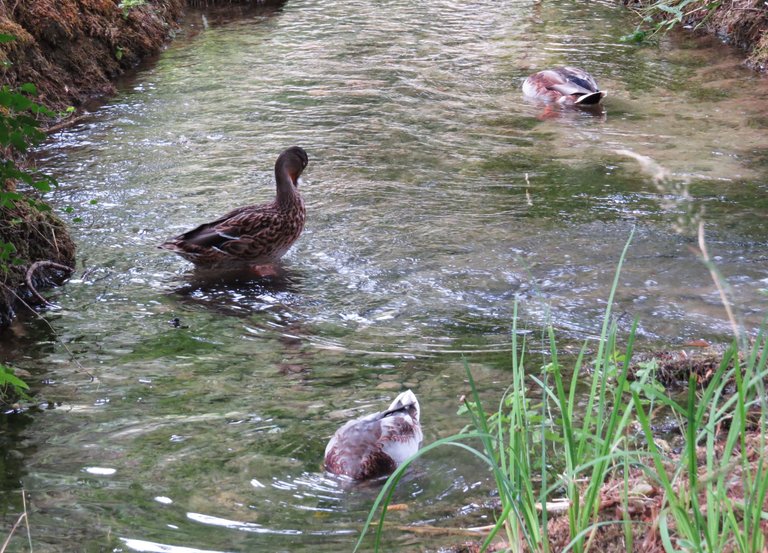 In one of the park's rest areas, a little art exposition was displaying some of the butterfly species present in the park.
And I think I managed to document some of the specimens portrayed!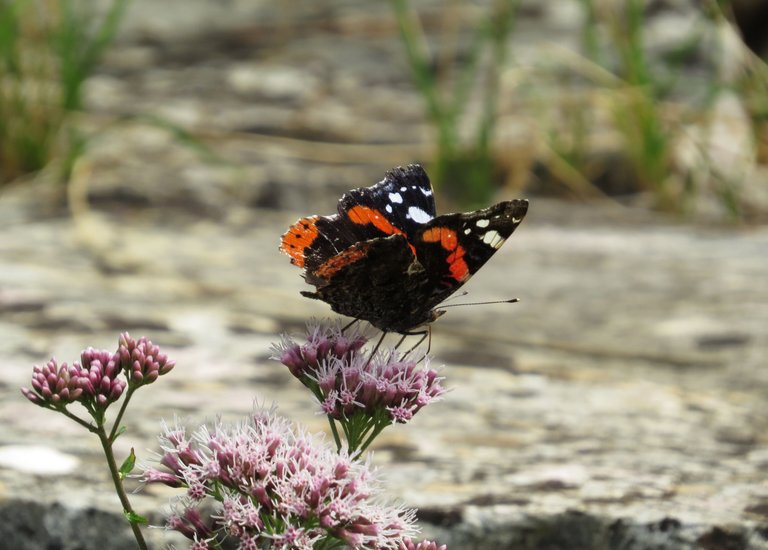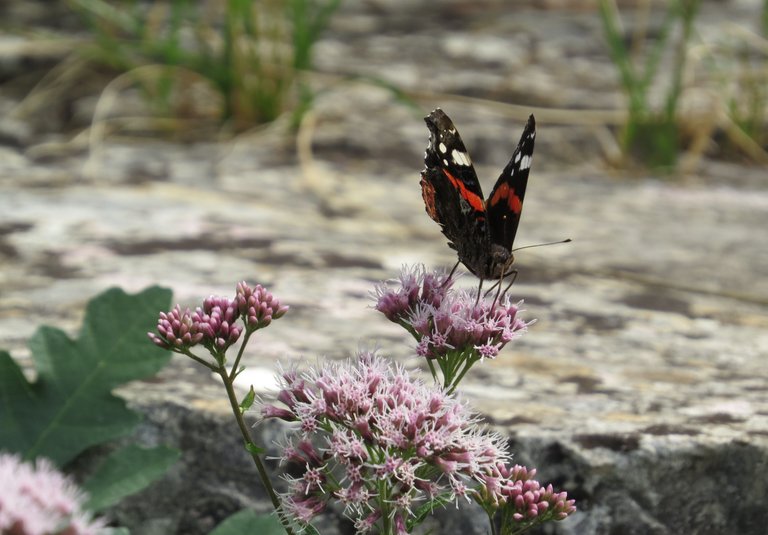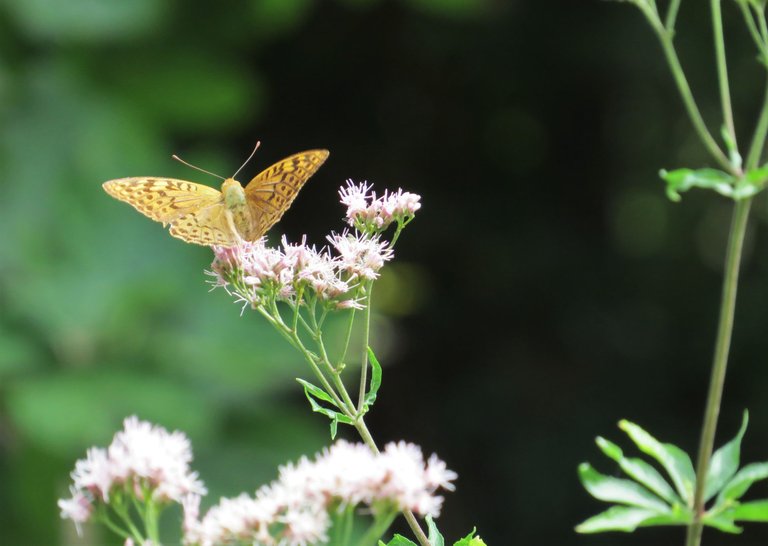 The species I enjoyed seeing the most didn't had wings, thow. I would have probably missed it if it weren't for the guide; and I'm guessing it´s either a common place to see it, or the guide has hawk's eyes.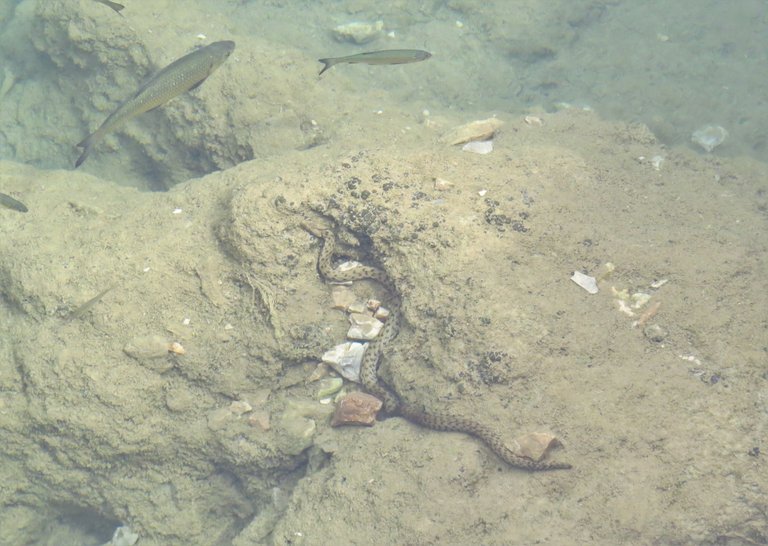 The tessellated water snake, Natrix tessellata, was quietly waiting in a small pool for a small unaware fish to get too close. I saw some of them passing pretty close, but probably not close enough for an attempt at a meal.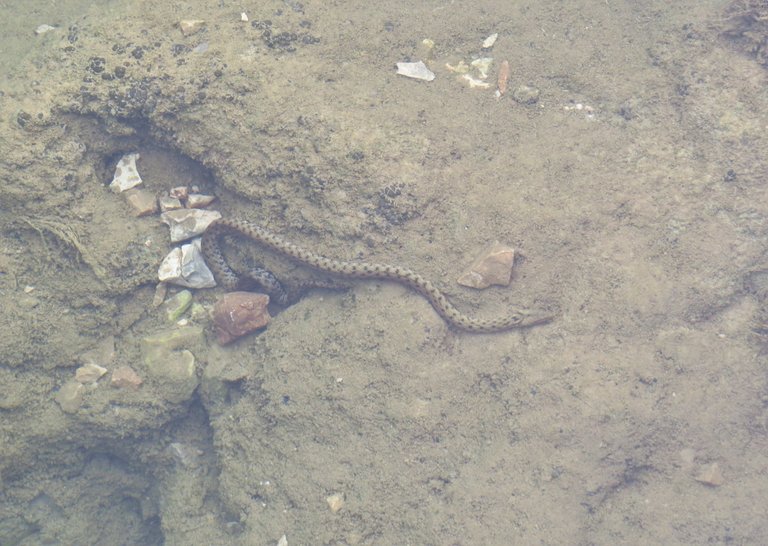 The snake made a little break to breathe, and after a few moments went back to her hunting spot. No fished were harmed during my observation... but I confess, I was crossing fingers for the snake! :)
---
The only "bad" thing about the park? Crowds.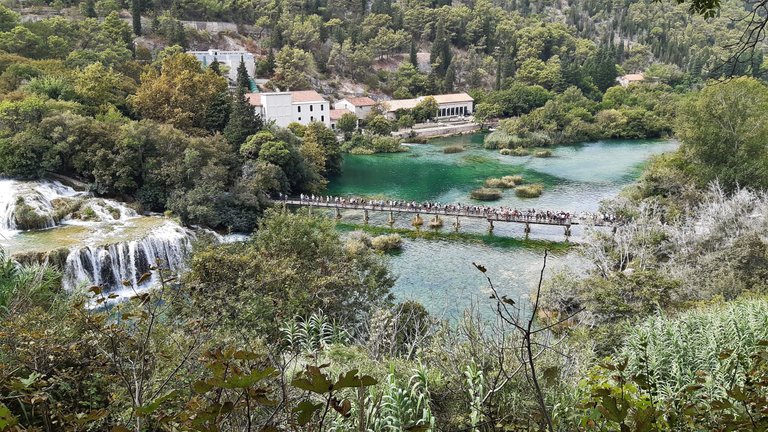 This is the bridge that offers the cool waterfall views, and you can see how it is packed. And for what the guide told me, this was a very calm day! This was in mid September; in peak summer, it's chaotic.
Probably the best time to visit the park would be around May, when the temperature is already good, the waterfalls probably have even more water, and the massive tourism hasn't started to arrive.
And with these views... can you blame anyone for wanting to witness them live? 🙂


Still haven't joined Splinterlands? In what planet do you live in? Click the banner below and join the fun! (It has my referral link; you can go directly to the website if you don't want to use it; either way... join in! 😎 )

---
---