Monochromatic cuteness
I'm fortunate to have a cool job that allows me to interact on a daily basis with a good amount of pets. Most of them are cats and dogs, but also lots of more "unusual" creatures... to my delight! Commmon and uncommon, they all of them share one thing in common, though...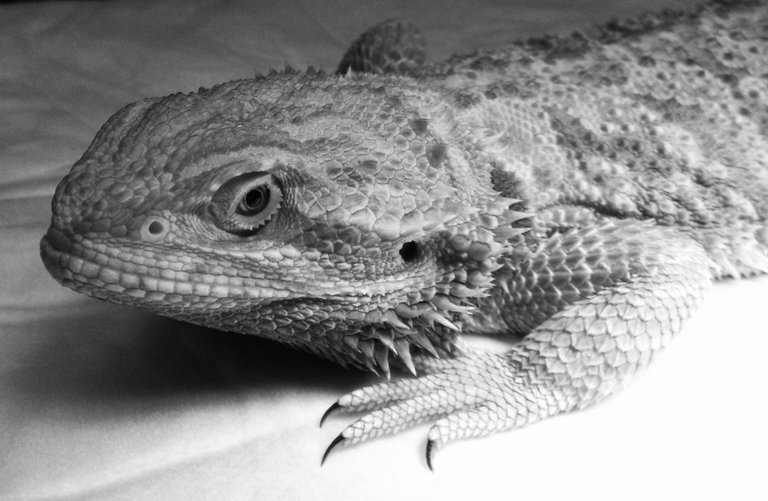 They look great in monochromes! And with so many photos I've been rediscovering lately, featuring them in a #monomad challenge seems a great way to share some of the creatures that brighten some of my days. This bearded dragon doesn't look too pleased, but it was actually pretty docile.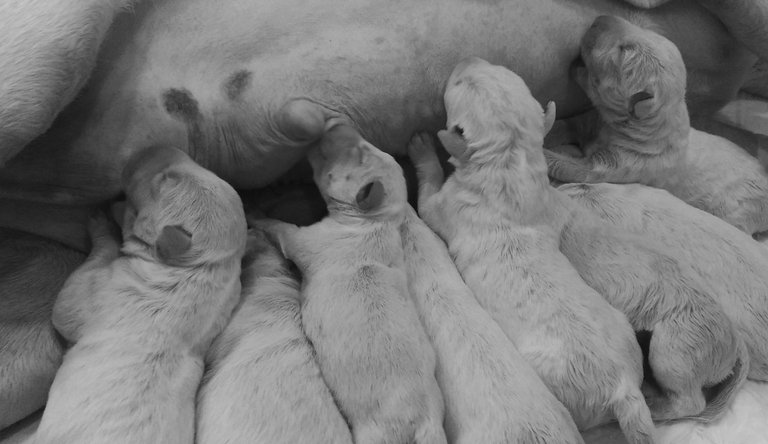 How about this cuteness overload? This labrador mamma was having trouble getting her babies to the world, so we had to help out. The result? More than a handful of babies eager for their first meal! I'm pretty sure I have tons of newborn baby photos scattered in the countless folders on my computer; finding them will be a hard task, but if I can round them up I'll be sure to make a post only about babies.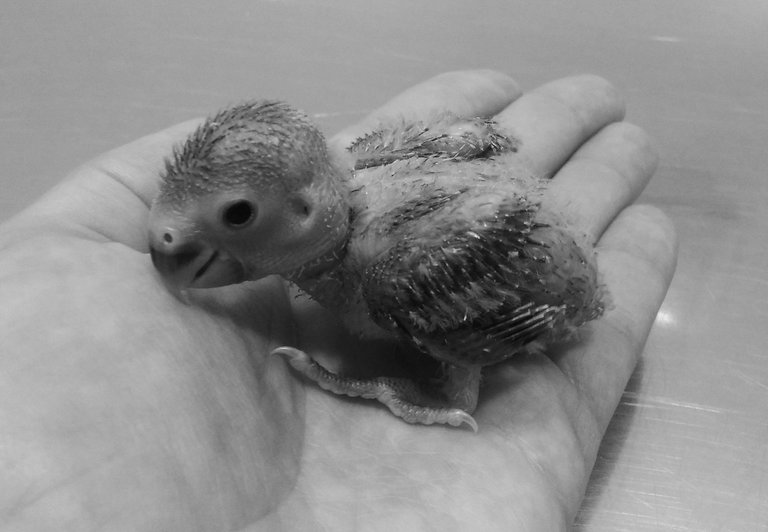 Speaking of babies, here's a baby lovebird, with only a few weeks. He was having growth issues, take a look of the brother from the same clutch: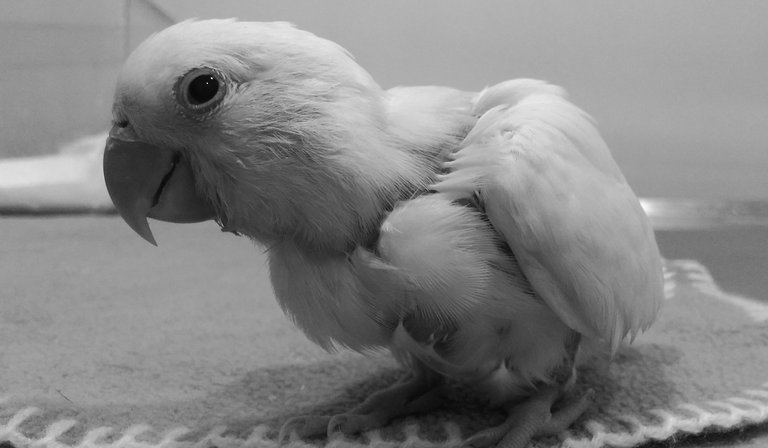 Although stripped away from the original colours, the plummage is actually bright yellow!
More babies, you say? Well, here you go! And let's diversify a little more!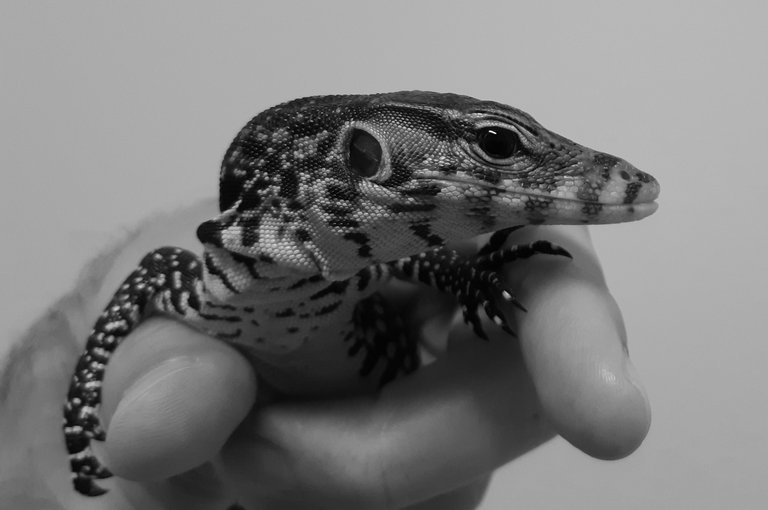 This is a species I rarely see. It's a juvenile water monitor, Varanus salvator. Crazy to think it fits on my hand... and in adult it will grow to over a meter! Water monitors are one of the biggest monitor lizard species, and I've seen amazing (huge!) animals in some of my trips to Asia.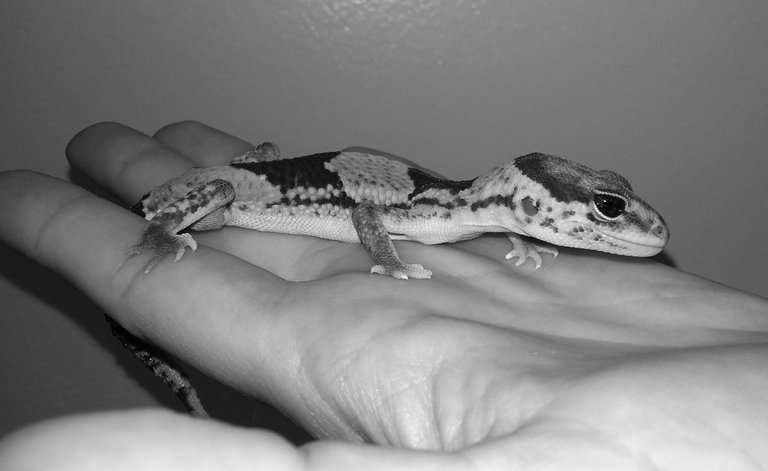 This one is also a juvenile, but geckos don't grow much more than this. A species easier to have as a pet than the previous one, for sure!
I know, the photos are somewhat biased, the majority of the animals I see are cats and dogs; but reptiles and birds hold a special place in my heart! Well, small mammals too, even the spiny ones.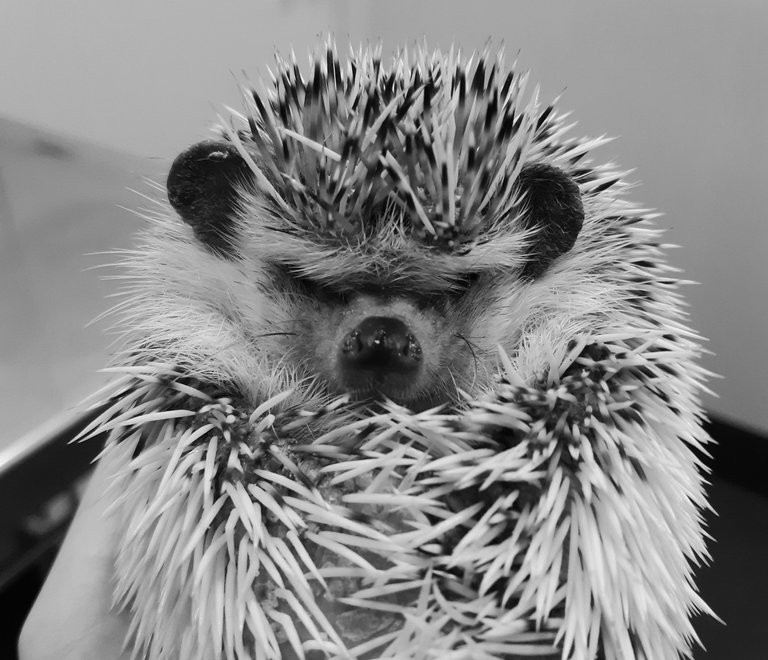 Hedgehogs will curl in a ball if they feel threatened, and trust me, those spines sting! Fortunately for me, this one was kind enough to show me his face.
To finish, back to the traditional species, and one of my favourite cat photos. It's a bengal cat, and their colour pattern is simply stunning.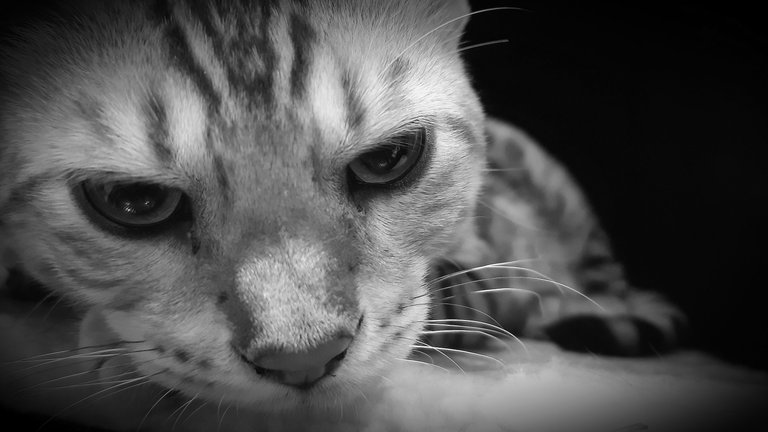 The closest colour pattern to a wild cat I know!


Still haven't joined Splinterlands? In what planet do you live in? Click the banner below and join the fun! (It has my referral link; you can go directly to the website if you don't want to use it; either way... join in! 😎 )

---
---