Amsterdam's 50 shades of grey
I might guess what you're thinking: 50 shades, Amsterdam the sin city... a NSFW post?
Nope, nothing even close.
Being blessed to have spent a few days in this awesome city during the even more awesome Hivefest, I still managed to snap some photos here and there. And although we did get a good amount of sunshine these past days, dutch weather mostly gave us clouds, and some rain. So, grey skies did gave to motto for a post for a #monomad challenge.
It had been a few years since I visited Amsterdam; last couple of times was just for a few hours, during flight commutes. Staying for the night, was around 20 years ago, during an interrail! But I still remembered well the characteristics that made me love the city: canals, beautiful buildings... and bikes!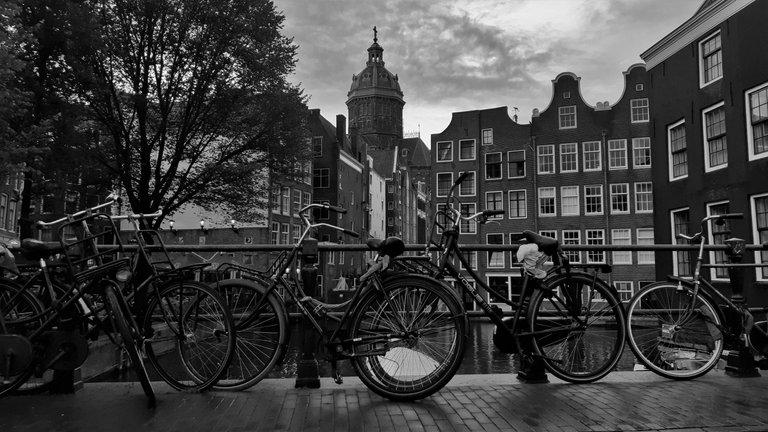 I love bike riding, and I actually ride to work a couple times a week; but seeing how well the city is prepared for this kind of transport blew my mind; a big contrast to my reality, since where I live they even banned bike riding in some places, during most of the day; places that would be perfect for a ride!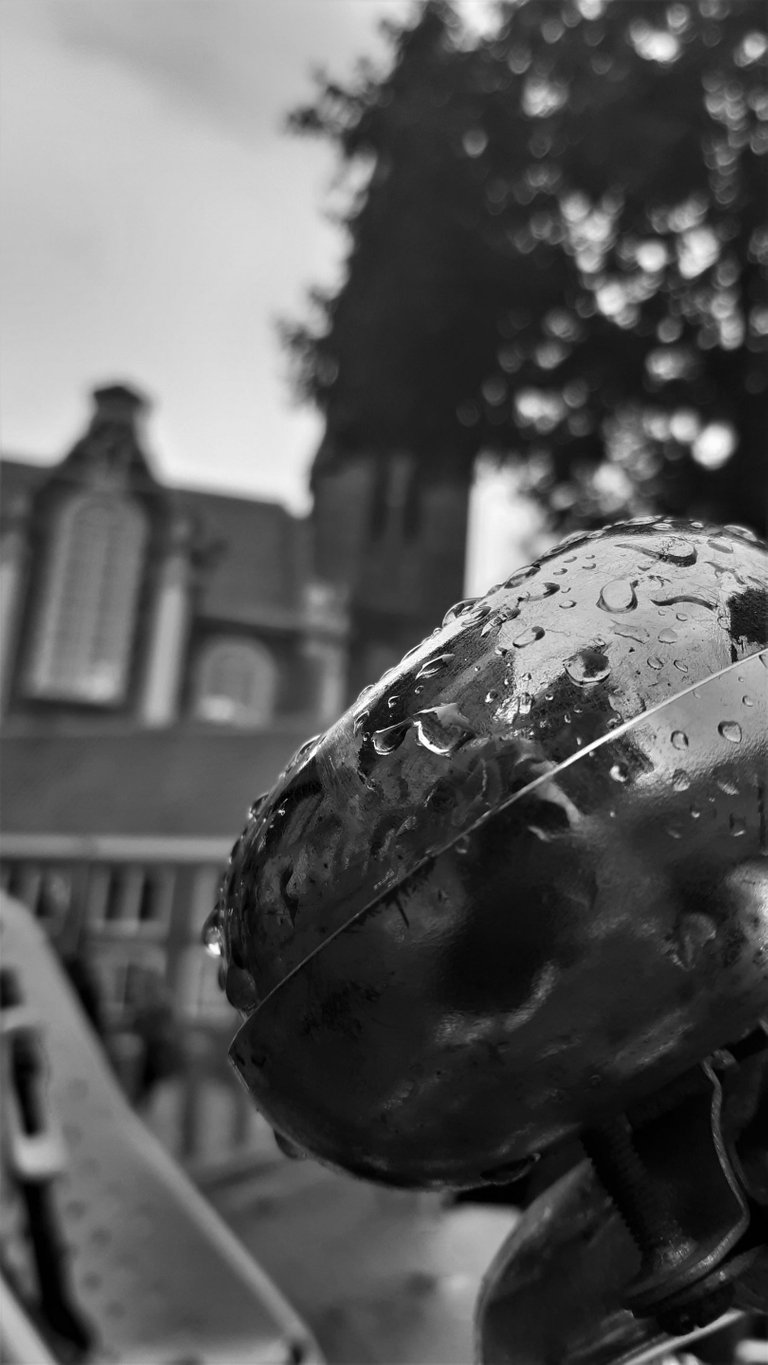 Amsterdam has a really relaxed vibe, and I don't think the everpresent scent of the magical herb has something to do with it.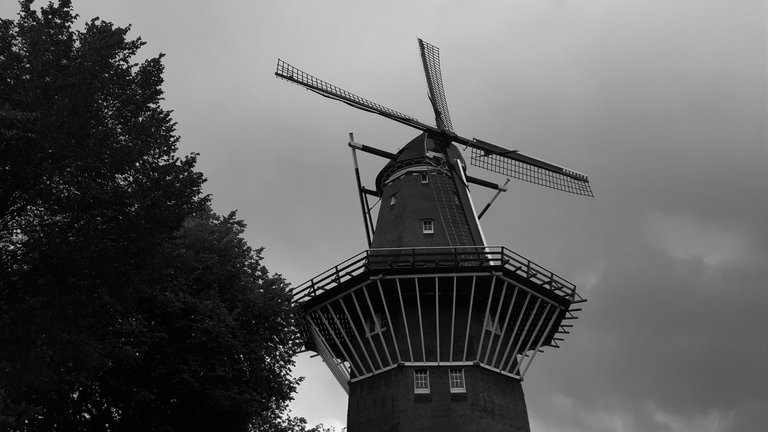 It could be lack of a big amount of car traffic? Or the way the city grew, where buildings filled with history coexhist with elements of futuristic design, such as the building that hosted day 1 of our Hivefest?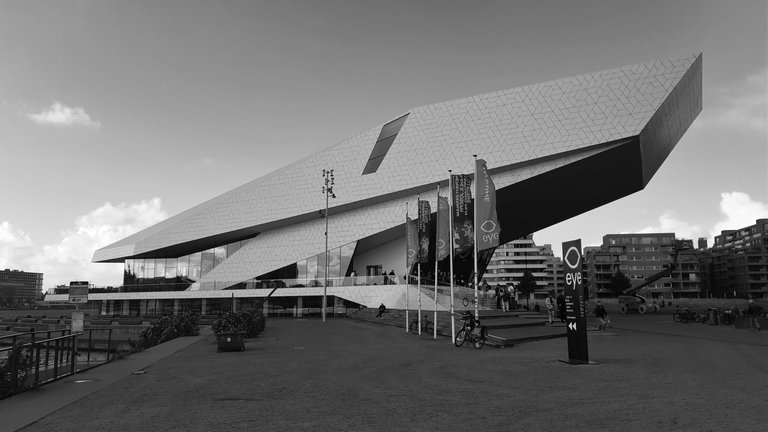 Well, even if I can't pinpoint a specific thing, it does feel great to roam around the city!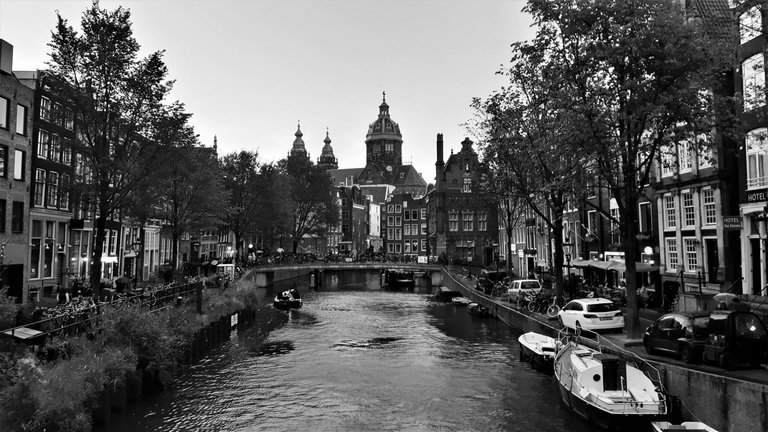 Also great, is seeing it from above! Our second conference day was in Zuidekerk, a beautiful church in the middle of the city, with an imponent tower; and we had the opportunity to visit the tower. After climbing a few stairs and learn a little bit of history, the cherry on top was the view!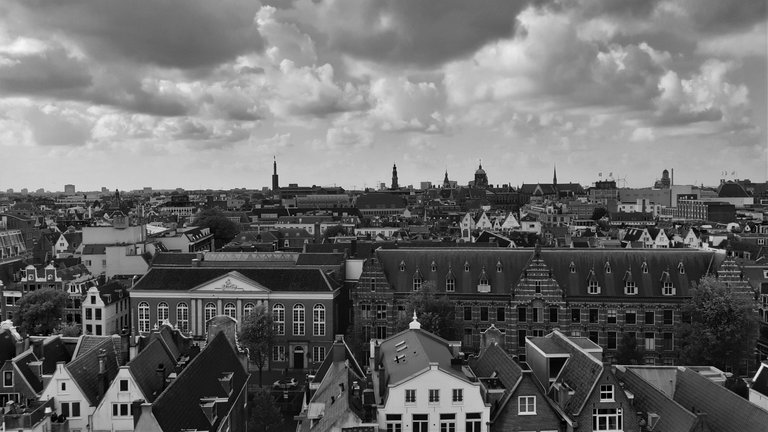 Given how intense our gathering was, there wasn't that much time to visit Amsterdam's attractions. But I still found Anne Frank's statue in the last day.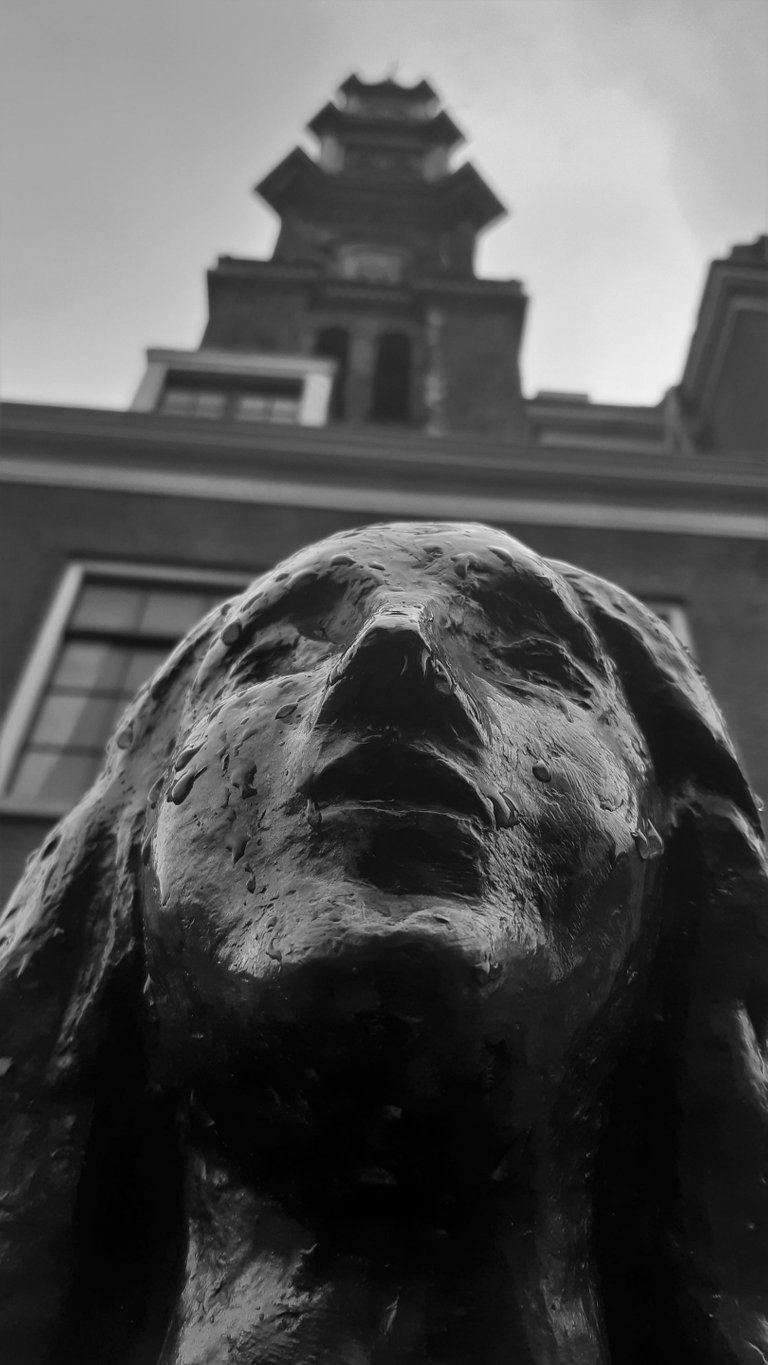 And to end the city's shades of grey, another one taken at our closing dinner; a great location, with a beautiful view of the river. The last rays of sun were still sheding some light on the clouds in the horizon, but the golden hour was quickly approaching.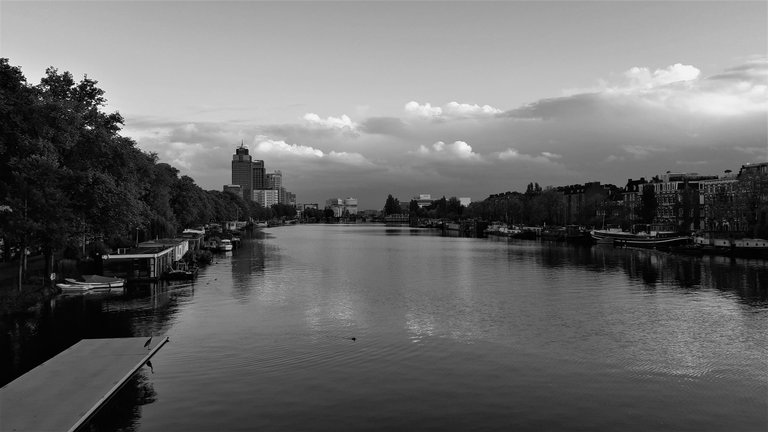 Hope to see you soon again, Amsterdam!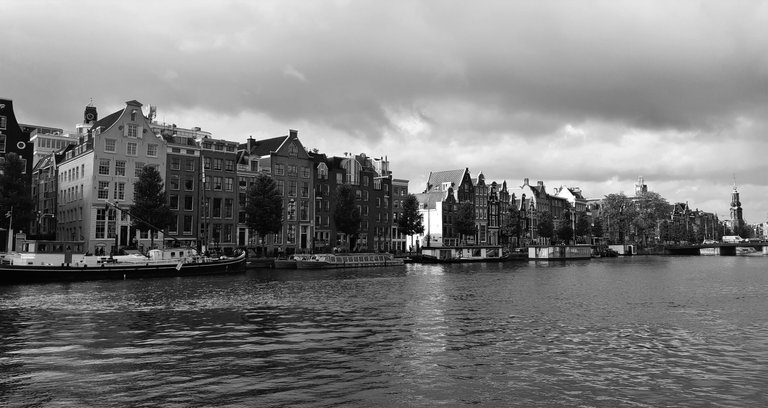 I know I said the previous photo was the last one, but liked this photo a lot too, so I had so queeze her in! :)


Still haven't joined Splinterlands? In what planet do you live in? Click the banner below and join the fun! (It has my referral link; you can go directly to the website if you don't want to use it; either way... join in! 😎 )

---
---