Maternity double 💕 | PHOTO SESSION [Eng-ESP]
Hello again, friends.
As I had offered you here is the second part of an important photographic work for me, because it is related to motherhood. Remember that in the first part, I told you that in the next installment I would give you a doubly sublime surprise? Well, it's about the client's double maternity. Yes, she wanted some photos with her first child as well.
The job required a double dose of care for the doubly special occasion. I really enjoy my work and when there are children involved I am even more pleased. For the little ones all my effort.
Without further introduction than the one presented in the previous post, I leave you with another sample of this photo shoot:
The following three photos have an ISO-125 speed.
---
Hola de nuevo, amigos.
Tal como se los había ofrecido aquí está la segunda parte de un trabajo fotográfico importante para mí, porque está relacionado con la maternidad. ¿Recuerdan que en la primera parte, les dije que en la siguiente entrega les daría una sorpresa doblemente sublime? Pues se trata de la maternidad doble de la clienta. Sí, ella deseaba también algunas fotos con su primer hijo.
El trabajo requería doble dosis de esmero para la ocasión doblemente especial. Realmente disfruto mi trabajo y cuando hay niños de por medio más complacida estoy. Para los pequeñines todo mi esfuerzo.
Sin más introducción que la presentada en la anterior publicación, les dejo con otra muestra de esta sesión de fotos:
Las siguientes tres fotos tienen una Velocidad ISO-125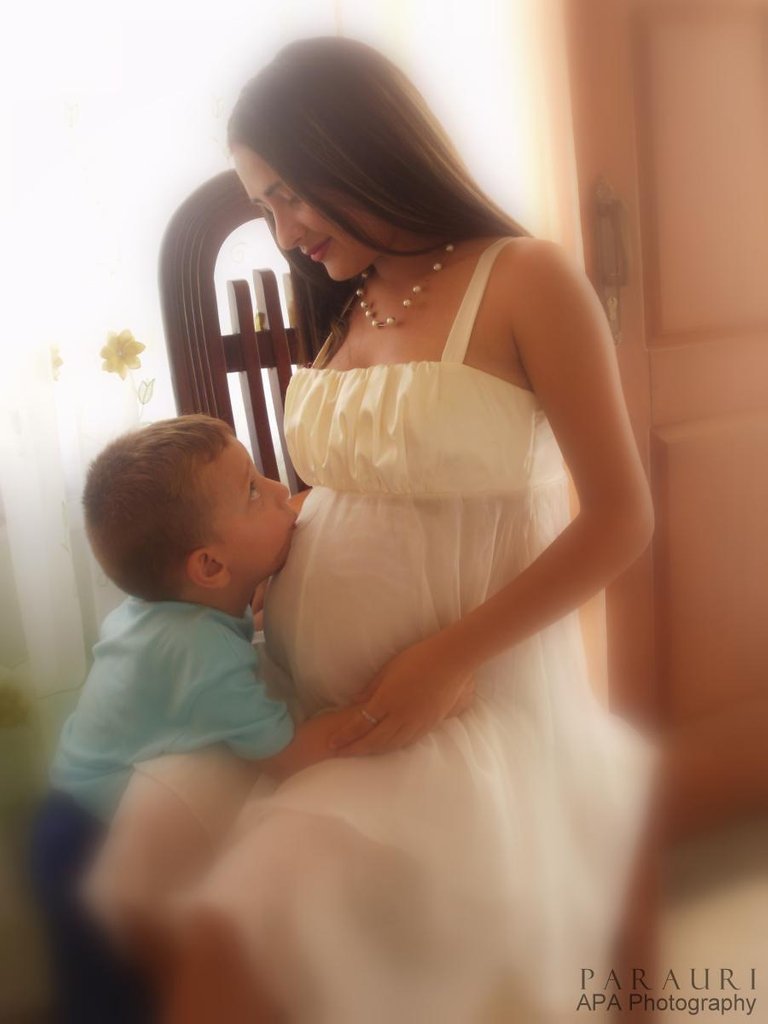 Natural light was the best resource. She gave me her goodness to get the warmth of the moment. However, the tones were softened as well as exalted with the Picasa photo editor.
---
La luz natural fue el mejor recurso. Ella me regalo sus bondades para obtener la calidez del momento. Sin embrago, los tonos se suavizaron así como exaltaron con el editor de fotos Picasa .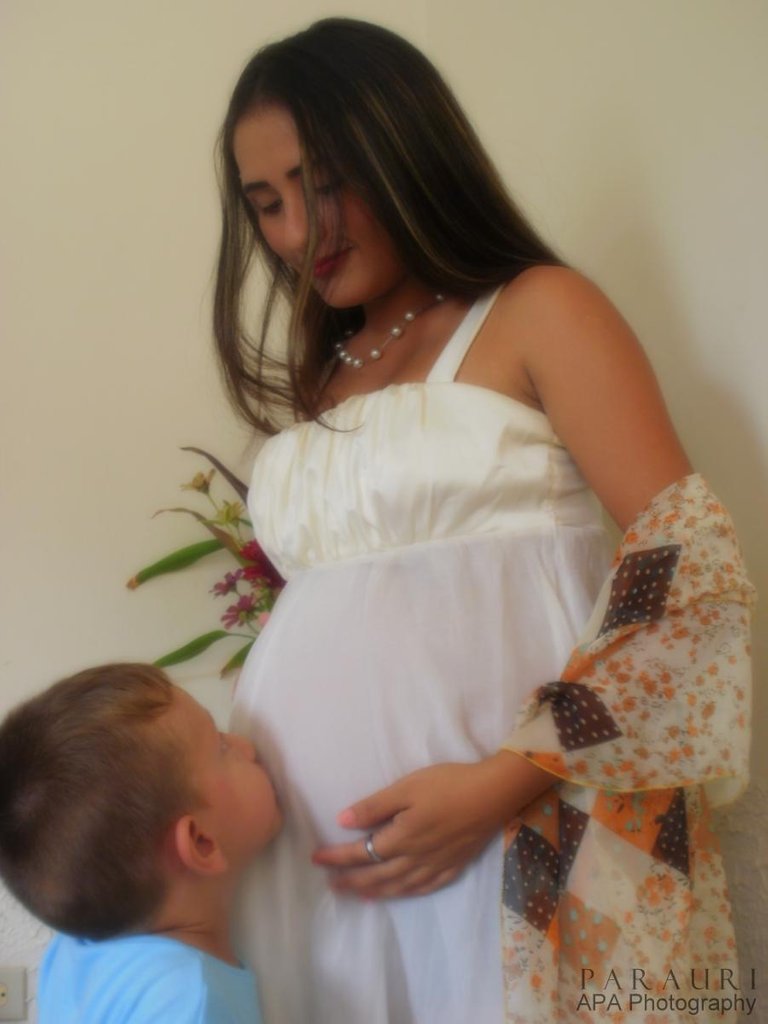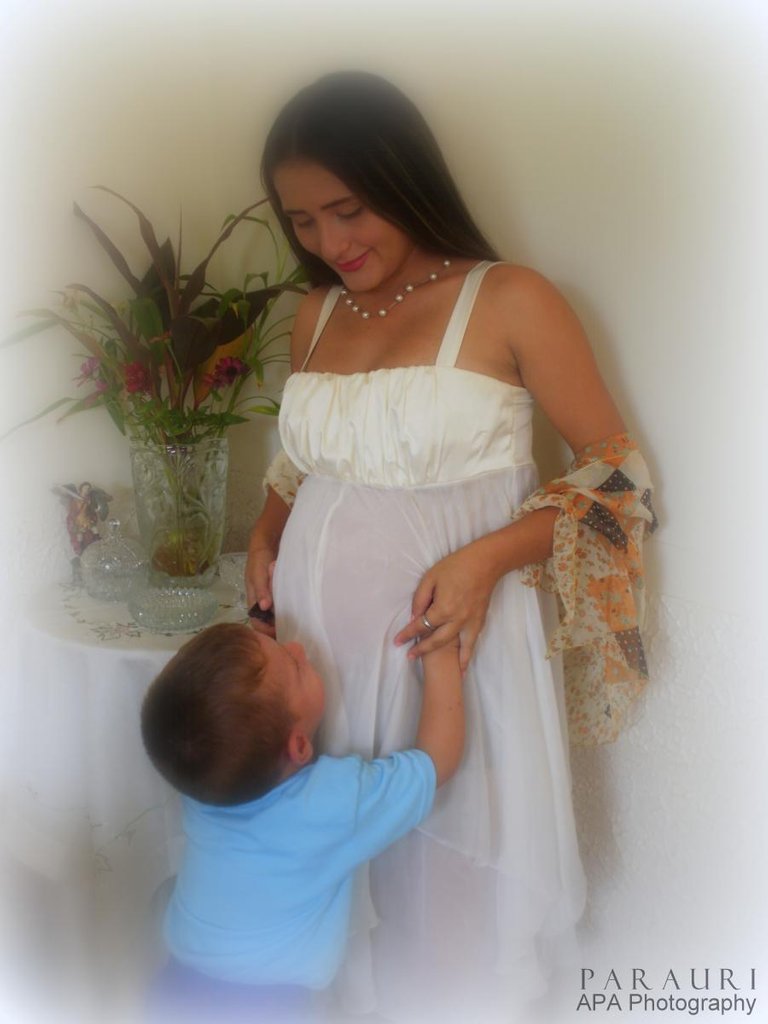 The following two photographs have an ISO-100 speed.
Las dos siguientes fotografías, tienen una Velocidad ISO-100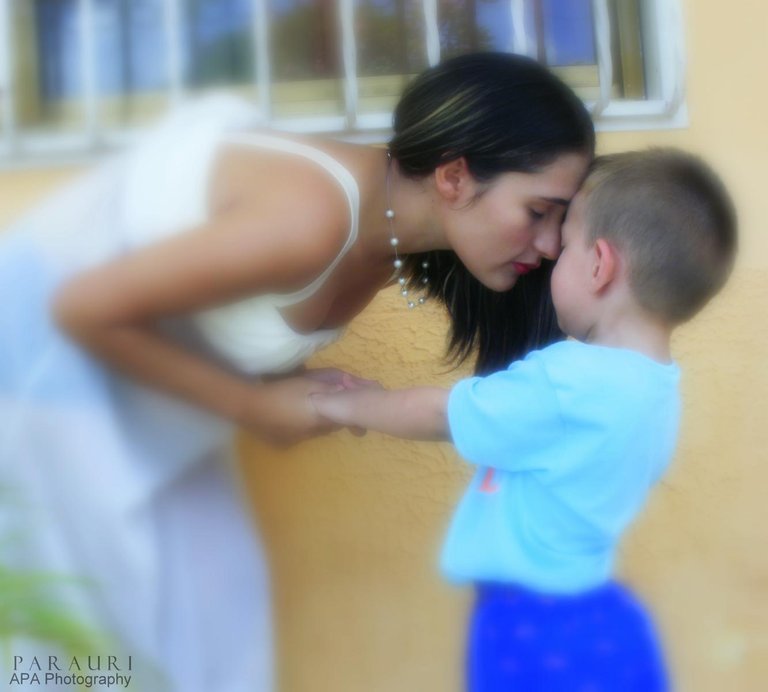 Finally, a pleased but exhausted mom.
Finalmente, una mamá complacida aunque agotada.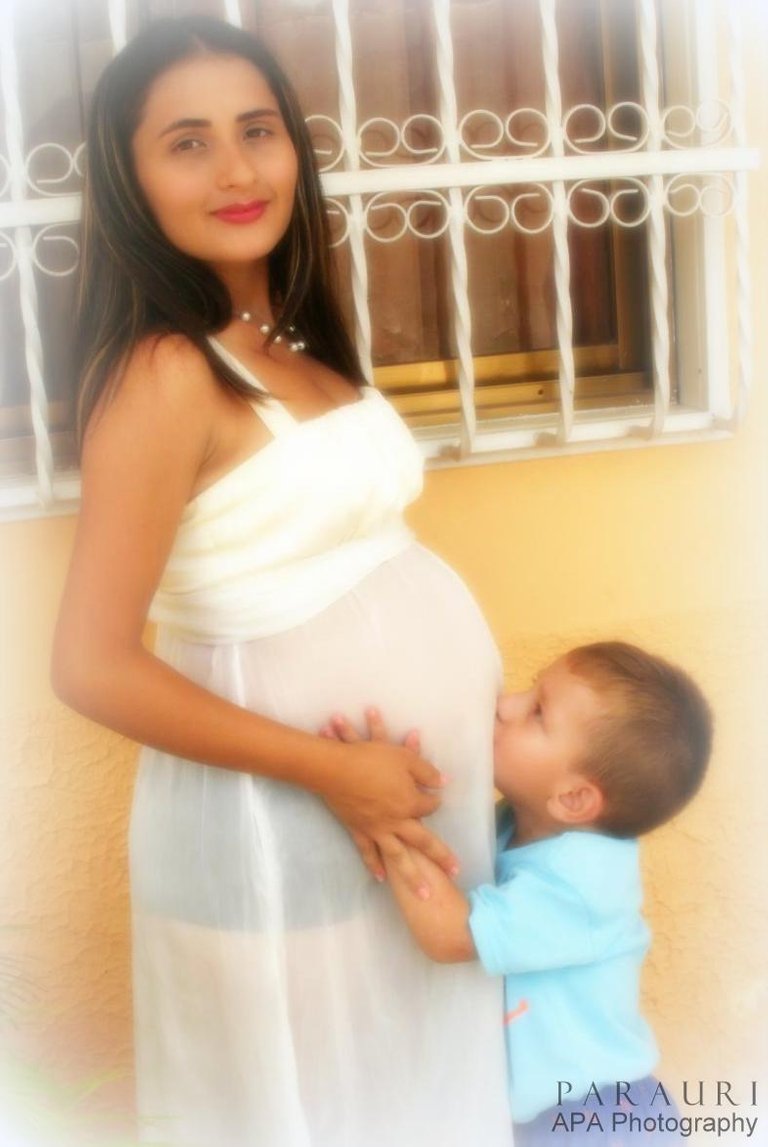 It has been a pleasure to share this photo shoot. If you have any comments or suggestions, please leave them in the little box provided for growing together in #hive.
---
Ha sido un placer poder compartir esta sesión de fotos. Cualquier comentario o sugerencia les agradezco puedan dejarlo en la cajita destinada para crecer juntos en #hive.
📷💕
---
---
De @parauri para el mundo ♥
From @parauri to the world ♥
---
---
Fotos propias. Tomadas con mi cámara Olympus FE-46 12MP
Own photos. Taken with my Olympus FE-46 12MP camera
Mis fotos las edito usando Picasa
I edit my photos using Picasa
---
---
GRACIAS POR VISITARME
VALORO TU LECTURA Y COMENTARIO
---
THANKS FOR BEING HERE
I VALUE YOUR READING AND COMMENT
---
---

Banner diseño @parauri
C/Ladies of Hive 🌸
---
---

C/Motherhood
---
---
C/Holos&Lotus
---
---
Puedes visitar mis páginas:
You can visit my pages:
Autismo: Un Mundo Excepcional
PARAURI & APA Photography
APA Comunicaciones
APA Producciones

---
---