CONFORMIDAD | Otra lagrima vía WhatsApp [Esp-Eng]
Este no es buen post de
@parauri
es un desahogo de la tristeza que siento y que solo debo hacer en mi colmena. Aquí me siento libre y segura. ¿Cómo no refugiarme en
#hive
? Mi rinconcito de paz. Y si, llegó el momento de mi primera publicación de catarsis junto a mis colegas y especialmente aquellos venezolanos como yo.
---
This is not a good post by @parauri it is an outlet for the sadness I feel and that I should only do in my hive. Here I feel free and safe, how can I not take refuge in hive? My little corner of peace. And yes, it's time for my first catharsis publication with my colleagues and especially those Venezuelans like me.
Ayer, después de mediodía, recibo otra noticia de muerte en la familia y es solo otra de tantas, pues últimamente se han hecho seguidas. Lo peor es que hay que conformarse y carcomerse de dolor. Pero esta conformidad no es como cualquiera, esa que estamos acostumbrados a decir ante la muerte: "Conformidad fulanito(a)"… "Conformidad es lo que queda"… "Conformidad y para adelante"… "Que Dios te de Conformidad"… Es verdad, nos debemos conformar, debemos aceptar, debemos aguantar la paliza porque no somos los únicos, ni los primeros ni mucho menos los últimos en este mundo que sufren por causa de la muerte… Pero los venezolanos, si somos los que más enviamos nuestras lágrimas vía WhatsApp.
---
Yesterday, after noon, I received another news of death in the family and it is just another one of many, as lately there have been many in a row. The worst thing is that we have to be satisfied and eat our hearts out with pain. But this conformity is not like any other, that which we are accustomed to say in the face of death: "Conformity so-and-so"... "Conformity is what remains"... "Conformity and onward"... "May God give you Conformity"... It is true, we must conform, we must accept, we must endure the beating because we are not the only ones, neither the first nor much less the last ones in this world who suffer because of death... But Venezuelans, yes we are the ones who send our tears via WhatsApp the most.
Para ser más específica, lo que me llevó a esta catarsis es que por causa del éxodo venezolano hemos perdido también la oportunidad de despedir a los seres queridos. Y no me digan que por la pandemia es que no podemos viajar de un país a otro. No, la pandemia es apenas desde hace año y medio. La migración excedida de nuestros familiares, amigos y conocidos tiene mucho más tiempo.
---
To be more specific, what led me to this catharsis is that because of the Venezuelan exodus we have also lost the opportunity to say goodbye to our loved ones. And do not tell me that it is because of the pandemic that we cannot travel from one country to another. No, the pandemic has only been going on for a year and a half. The excessive migration of our relatives, friends and acquaintances has been going on for much longer.
Otro detalle, también dentro del país no podemos movernos por falta la gasolina y tampoco hay el efectivo para pagar un bus. ¡Ah! Ya sé. Podemos hacer un Pago Móvil para pagar el pasaje. ¿No hay señal? No lo puedo creer. Esto es más que insólito. Todo se ha salido de control… Muere una tía hace dos semanas en el Estado Guárico y no se pudo viajar… Sólo sufrimos y cazando la señal de internet se pudo enviar otra lágrima vía WhatsApp.
---
Another detail, also within the country we can't move around because of lack of gasoline and there is no cash to pay for a bus. Ah! I know, I know. We can make a Pago Móvil to pay the fare. Is there no signal? I can't believe it. This is beyond unbelievable. Everything has gotten out of control... An aunt died two weeks ago in Guárico State and we could not travel... We just suffered and hunting for the internet signal we could send another tear via WhatsApp.
Así son las cosas, solo por un mensaje y si tienes suerte por un audio nos toca enviar otra lágrima vía WhatsApp.
---
That's the way things are, just for a message and if you are lucky for an audio we have to send another tear via WhatsApp.
---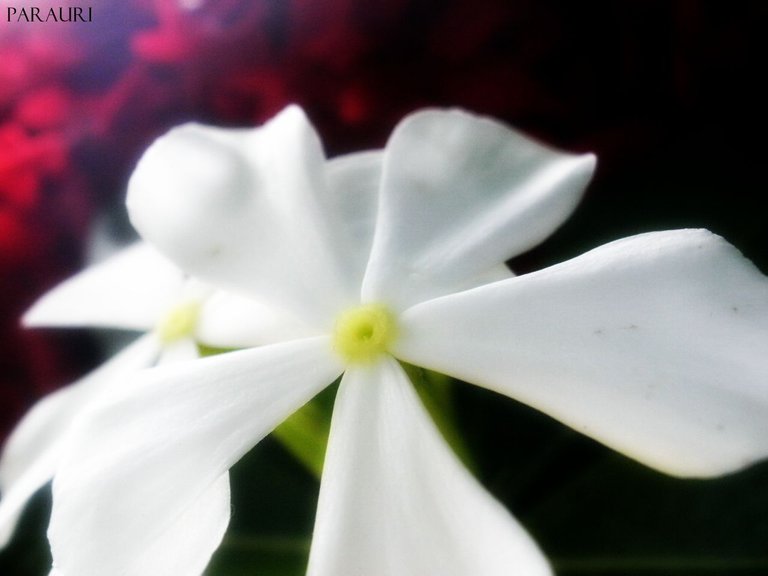 ---
Las separaciones nos matan todos los días. Las familias fracturadas, los niños y ancianos roen su sensación de abandono. Los jóvenes y adultos que se han ido, andan para acá y para allá haciendo de todo un poco para la "felicidad" de sus parientes en Venezuela. Pero llega la muerte y no pueden despedirse de su padre como mi cuñada, de su madre como mis primos, de su amigo como yo. Nadie puede despedirse, nadie puede darse un abrazo a menos que sea virtual como los míos aquí en hive.
Un abrazo virtual ♥
---
Separations kill us every day. Fractured families, children and the elderly gnaw at their sense of abandonment. Young people and adults who have left, go here and there doing a little bit of everything for the "happiness" of their relatives in Venezuela. But death comes and they cannot say goodbye to their father like my sister-in-law, to their mother like my cousins, to their friend like me. No one can say goodbye, no one can give each other a hug unless it is virtual like mine here in hive.


A virtual hug ♥
Otra cosa segura que podemos hacer es recibir y enviarnos otra lagrima vía WhatsApp.
---
Another sure thing we can do is to receive and send each other another tear via WhatsApp.
💔📲
Lo que hace peor la perdida es el modo en que se vive. Esa nueva modalidad de funeral y duelo, que tenemos los venezolanos desde antes de la pandemia.
---
What makes the loss worse is the way it is lived. This new mode of funeral and mourning, which we Venezuelans have had since before the pandemic.
Amigos, no soy poeta, ni cuidé si hay rima, pero esto es lo que me vino a la mente luego que recibí ayer la triste noticia de la muerte del padre de mí cuñada, quien vive en Ecuador con sus hermanos y mientras sus padres aquí en Venezuela... y es que como a la mayoria le ha pasado ellos tampoco no podrán viajar, al menos no inmediatamente, para unirse en un abrazo real, físico... con su madre, la fuerte y valiente Deyanira.
---
Friends, I am not a poet, nor did I care if there is rhyme, but this is what came to my mind after I received yesterday the sad news of the death of my sister-in-law's father, who lives in Ecuador with her siblings and while her parents here in Venezuela... and as it has happened to most of them, they will not be able to travel either, at least not immediately, to join in a real, physical embrace... with her mother, the strong and brave Deyanira.
---
---
Otra lagrima vía WhatsApp
Another tear via WhatsApp
💔📲
Otra lagrima vía WhatsApp
Otro abrazo no dado
Más tragedias que se suman
Gracias al holocausto venezolano.
Another tear via WhatsApp.
Another hug not given
More tragedies that add up
Thanks to the Venezuelan holocaust.
Una historia de separación
Una historia de dolor
Una historia sin fin
Una mala historia.
A story of separation
A story of pain
A never-ending story
A bad story.
Suenan sin parar los teléfonos
WhatsApp, la vía de enlace
El nuevo parentesco
La única conexión.
The phones are ringing off the hook
WhatsApp, the linking road
The new kinship
The only connection.
La esperanza no se pierde
La esperanza se alimenta
La esperanza se mantiene
La esperanza también sobrevive
...en Venezuela.
Hope is not lost
Hope is nourished
Hope is maintained
Hope also survives
...in Venezuela.
---

---
Pero ánimo compatriotas, tengamos: CONFORMIDAD
But cheer up compatriots, let's have: CONFORMITY
Otra lagrima vía WhatsApp
Another tear via WhatsApp
---
💔📲
---
---
De @parauri para Venezuela ♥
From @parauri to the Venezuela ♥
💛💙❤️
---
---
Fotos propias. Tomadas con mi cámara Olympus FE-46 12MP
Own photos. Taken with my Olympus FE-46 12MP camera
Mis fotos las edito usando Picasa
I edit my photos using Picasa
---
---
GRACIAS POR LEER MI CATARSIS
THANK YOU FOR READING MY CATARSIS
---
---

Banner diseño @parauri
Ladies of Hive 🌸
---
---

Motherhood
---
---
Holos&Lotus
---
---
Puedes visitar mis páginas:
You can visit my pages:
Autismo: Un Mundo Excepcional
PARAURI & APA Photography
APA Comunicaciones
APA Producciones

---
---