Social Capital; Most likely the Ring to rule them all (Financial and Human Capital)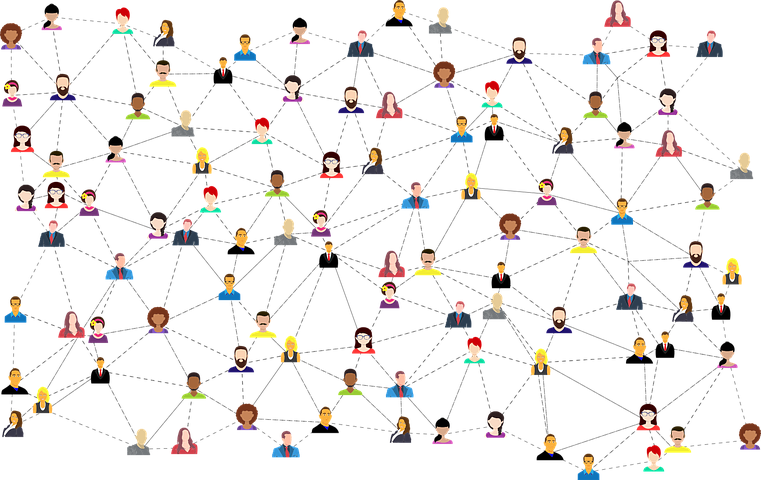 Source
Money and skill set are usually not enough for success in any venture in life. Maybe that's why we see lottery winners go back to being broke after some time and also why the people we consider as the brightest minds in terms of academics are mostly living to the dictates of successful entrepreneurs.
I recently got involved in a very interesting contest organised by the @comet.ranker HQ on Hive with the possibility of gathering a lump sum amount but ended up getting much more than I bargained for because @comet.ranker events are typically intended to develop social connections and in turn build trust amongst diverse people.
Speaking with my newfound friend @wil.metcalfe who I was fortunate to meet from the social experiment we had at the @comet.ranker contest opened my eyes to the matter of social capital like never before. In one of our many conversations he said;
Financial capital and personal development are great and all... but they can never compare to the value real connections can bring.
Integrity is what you say you value.
Values are what you actually do!!!
The moment I heard these lines my mind was completely blown to smithereens because it sounded so profound. I knew I would know no peace if I didn't do a bit more research on the topic.
Human, Financial and Social Capital
According to Baker Institute Blog, Human capital are the skill sets and knowledge that enable people to be successful in new enterprises. It can be classified into the knowledge or skill set that we possess and have honed as a result of our education and also the technical know-how that results from performing a particular action over a period otherwise known as experience, Which can be seen with serial entrepreneurs.
The usefulness of human capital cannot be overemphasized as it is a building block on any enterprise, without humans who can perform particular actions considered to be worth any value, enterprises are just social clubs or gatherings.
Financial capital is the funding needed to kickstart any venture, perform operations and sustain growth. Financial capital is a salient feature in early startups as it helps with personal funding, debt, equity, crowdfunding and grants amongst others.
Lastly, social capital as defined by The Economic Times as the value of social relationships and networks that complement the economic capital for economic growth of an organization OR as my friend @wil.metcalfe would simply say; social capital is simply developing trust.
The best thing about social capital is that it bridges the gap between financial and human capital. Studies have shown that a venture with solid social capital has a better tendency of getting funding in form of grants as well as compelling new investors. Also, social capital seems to be a magnet to new and innovative ideas from the network built on trust.
Social capital is important and can be classified into strong and weak ties. Strong ties like the relationship we have with family, business partners, firms or one that has been developed through working history seem to develop a high level of trust while weak ties from people we meet randomly or not as often as those with who we have strong ties tend to bring new ideas and access to new information and are also very useful.
How Social Capital Could Rule Them All
Yesterday evening I was in a very interactive Twitter space put together by @belemo, where one of the participants of the space asked a question that is often in the minds of newbies. The user asked why his well-fashioned posts on Hive gathered very little traction while posts that seemingly weren't up to par when compared with his always found a way to be a hit.
The response he got from the host of the space @belemo really did strike a chord with me. He used the analogy of opening a very big shop in a new and busy mall and expecting to immediately steal away all the customers from the other shops that have existed before you. In his words, you would need to find a way to socialize and develop trust with the customers that come to the plaza in order for them to realize that you too can be trusted with a purchase.
This is exactly how social capital works. When you develop trust in your community you begin to realize that it attracts both financial and human capital towards you because it all begins with extremely valuable relationships.
Conclusion
Social capital is an intrinsic part of success in our day to day life as it develops a proper ecosystem that attracts both financial capital and human capital that are also required in the success of any venture.
So, in our journey through life and with our experiences on Hive, we need to make the effort of developing social capital as it gives forth priceless rewards.
Thanks for stopping by
Discord- pappyelblanco#6899
Posted Using LeoFinance Beta
---
---