The first Flamingoes have arrived.
We popped in at the local lake to see if we could find any flamingoes yet.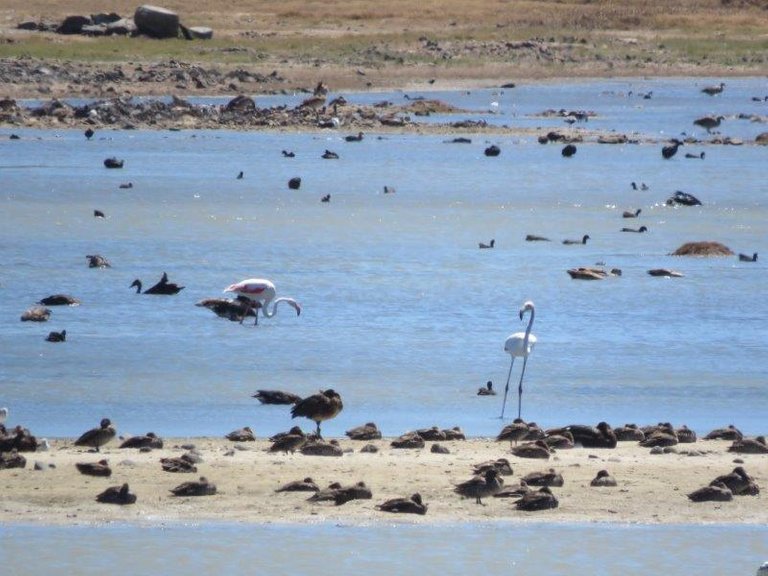 Oh yes, the first ones have arrived and soon this lake will be filled with flamingoes.
Taken at a distance this time, but when the large crowd arrives, I will be sitting hidden on the bank of the lake. Right under their noses for some close up shots. Then I will rise up into full view and the flock will rise up in flight so that I can get some shots of them in flight.
Fun and games is what I call it, as they will all return when they see me leaving, as they will only fly to the far side of the lake.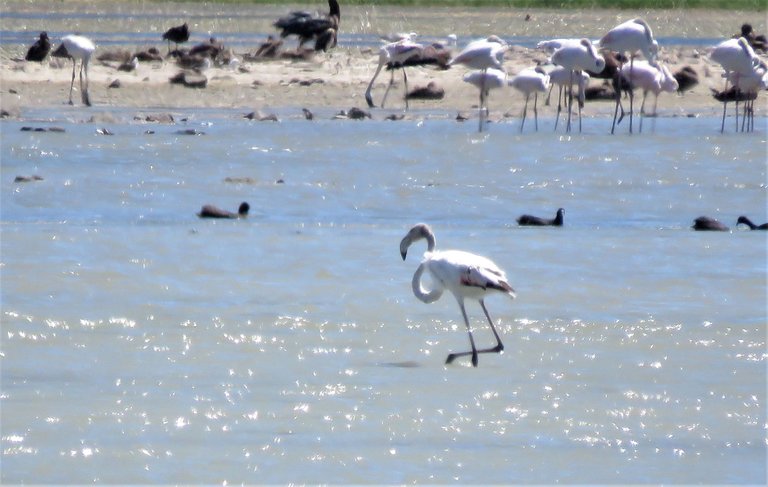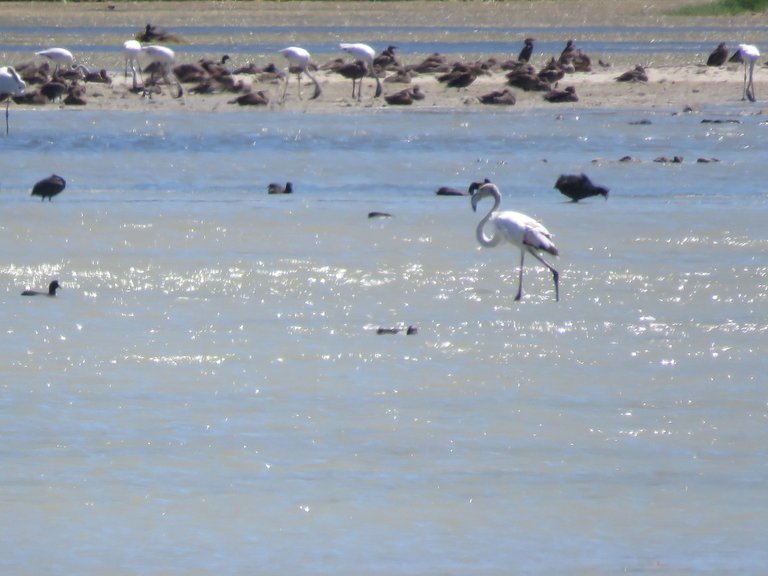 There are many bird species in this lake and an early morning shoot will be sure to get me to show you most of the different species.
Just as the sun rises from behind the mountain seems to be their busiest period before they start napping for the day until their afternoon feeding period before nightfall.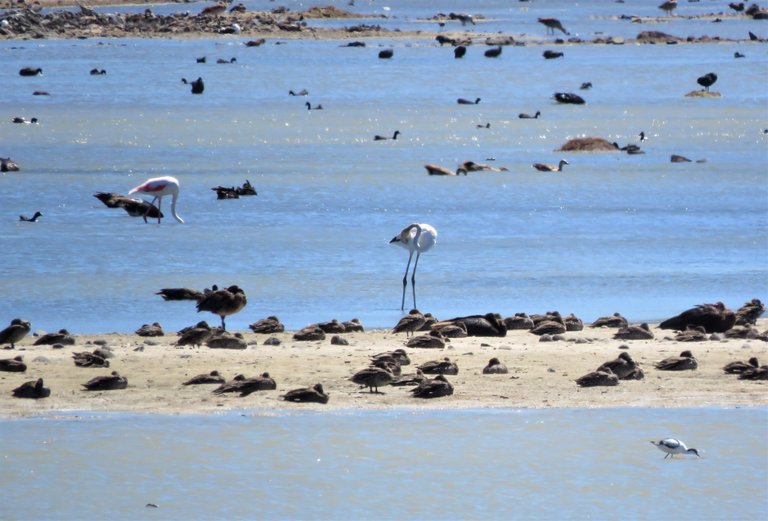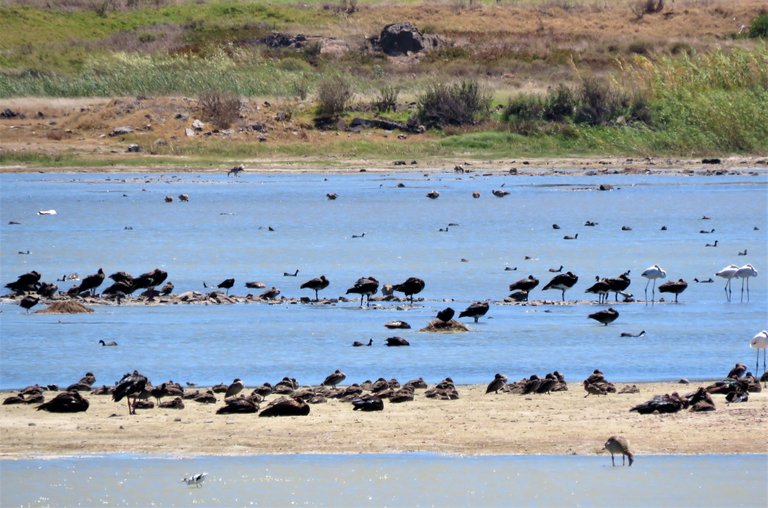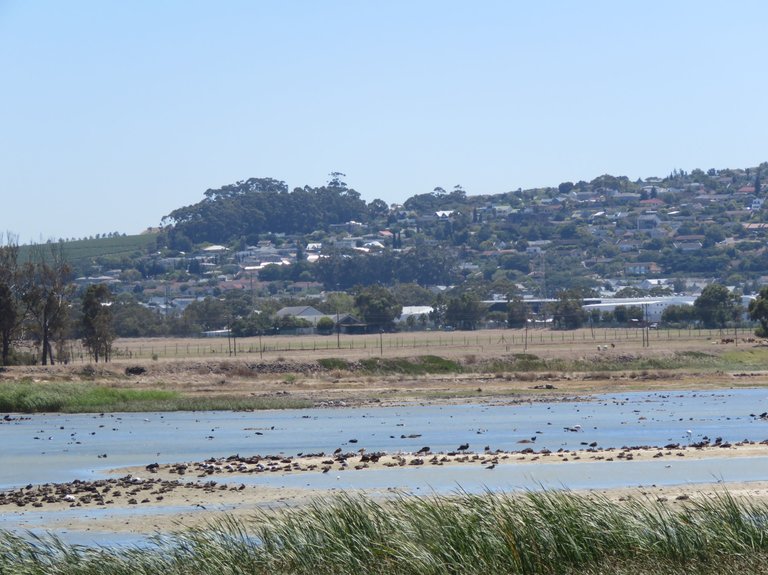 So I seem to have the times to get them close up right and now it is time to wait for the large flock to arrive. A bird photographer's paradise this and my camera will hopefully soon have a party here.
In the meantime I will just continue to entertain you with my normal fare on the beauty of Mother nature.
I hope that you have enjoyed the photos.
And That's All Friends.
Photos by Zac Smith-All Rights Reserved.
Camera: Canon Powershot SX60HS Bridge camera.
Thank you kindly for supporting a post on behalf of @papilloncharity
---
---