The clouds control the sun.
A second time that Mother nature played her tricks on me.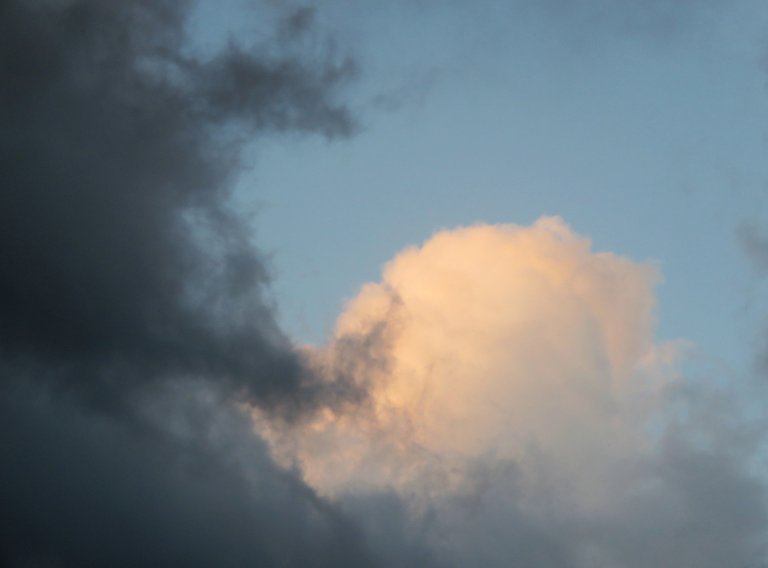 This was how it all started and I was glad that the big mouth of the approaching dark cloud at the left missed eating the colored cloud.
So, yesterday moring after 3 hours sleep, I was outside in the garden at 5am and thought that I would show you the sunrise.
Sleeping is not easy these days, but I perseverve and simply continue to do what I do,
But I digress and this is about an attack by the clouds.
Half an hour later the scene had changed and now lovely red clouds streamed along the mountain tops.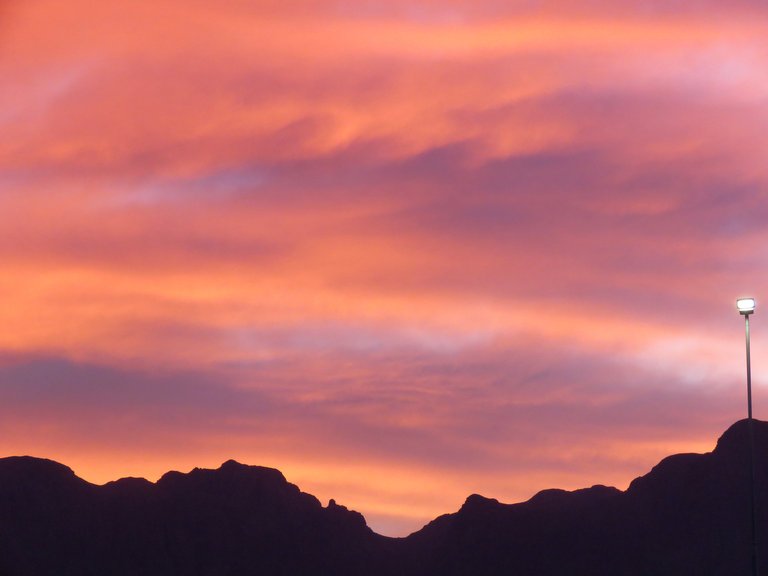 Gradually the cloud cover became richer which meant that the sun was rising higher behind the mountain.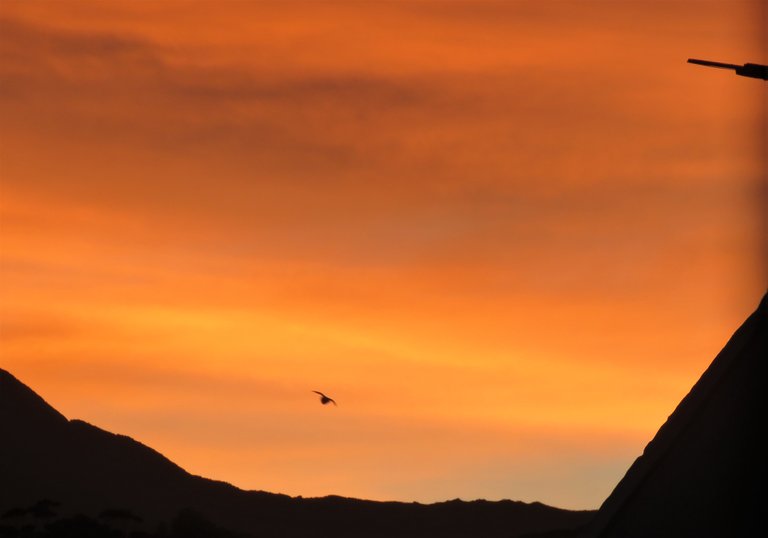 There were also more color in the cloud streams.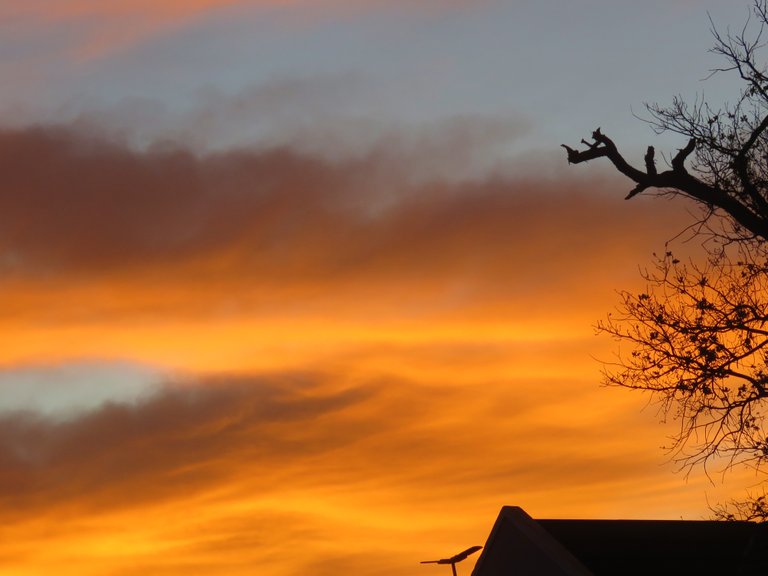 Yay, it seemed that the sun would soon break through, as I wanted a shot that showed the first sun rays sliding down the mountain range.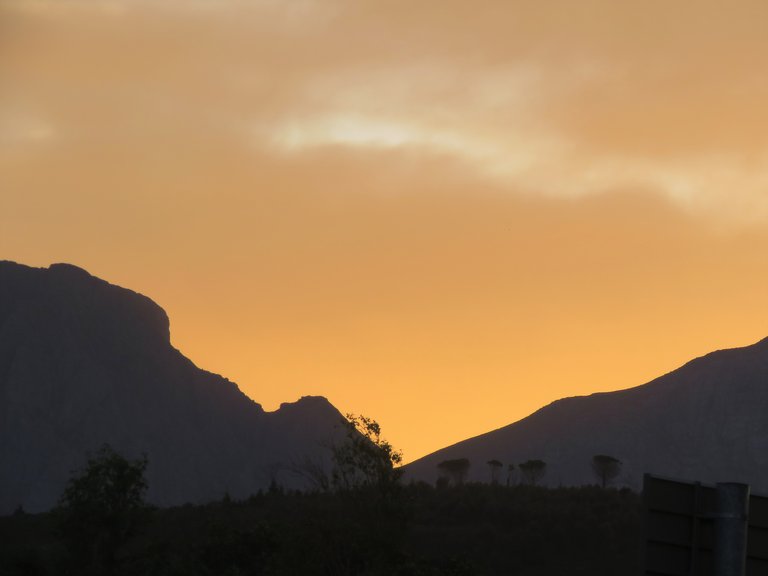 Here was a shot an hour later and the entire scene had changed once again.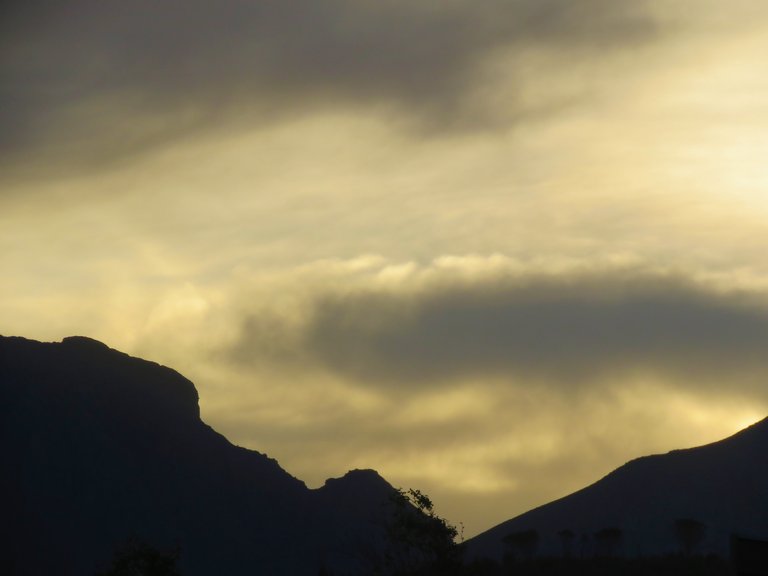 But not to be, as finally the sun tried to show its face, but the clouds refused.
I was lucky to get some big birds cossing the sun in this shot.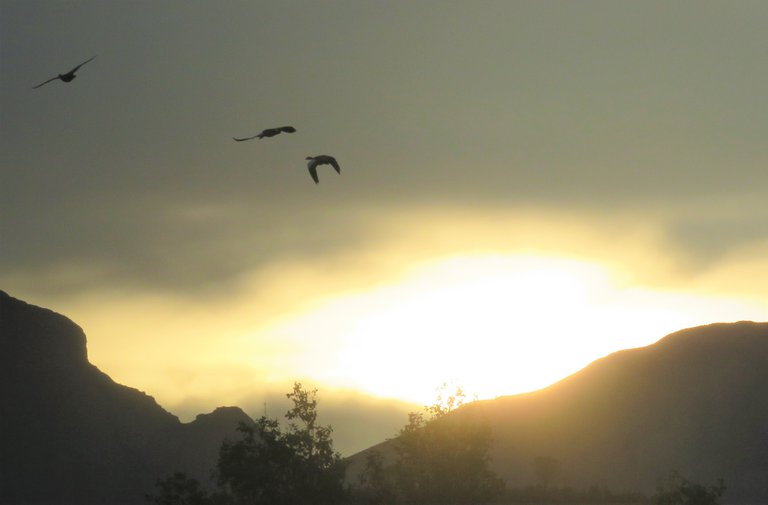 So I had to say bin voyage to the sun and the funny thing is that after about 3 hours all of the clouds were gone and the sky was blue and clear.
Yes, Mother nature tricked me again with the clouds, but she knows that I love her and all was well in my soul.
How many times have you been tricked by Mother nature?
Come and tell me in the comments below.
And That's All Friends!
Photos by Zac Smith-All Rights Reserved.
Thank you kindly for supporting a post by @papilloncharity.
---
---