Surprising visitors in the mountains.

We stopped at a lookout spot at the top of a mountain this morning.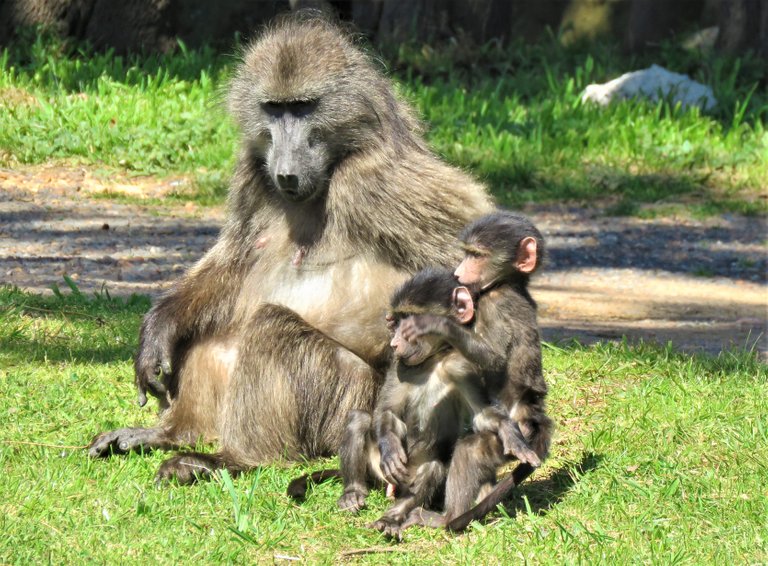 The twins were playing see no evil, hear no evil.
Note, this was in the wild and not in some zoo.
Those Hive members that also have twins and I am reminded here of an Austrian mountain goat @johannpiber, Mother nature shows us here that she also loves twins.
This is Africa and here I will show you some Cape Baboons that also decided to visit the same look out spot.
They are Chacma baboons, also known as Cape baboons (Papio ursinus).
We were on out way back over a mountain pass from a meeting and as we stopped here, some unexpected visitors arrived to give us a show.
Come and be amazed as you look at this.
Look how she popped up to spoil my view of the ocean.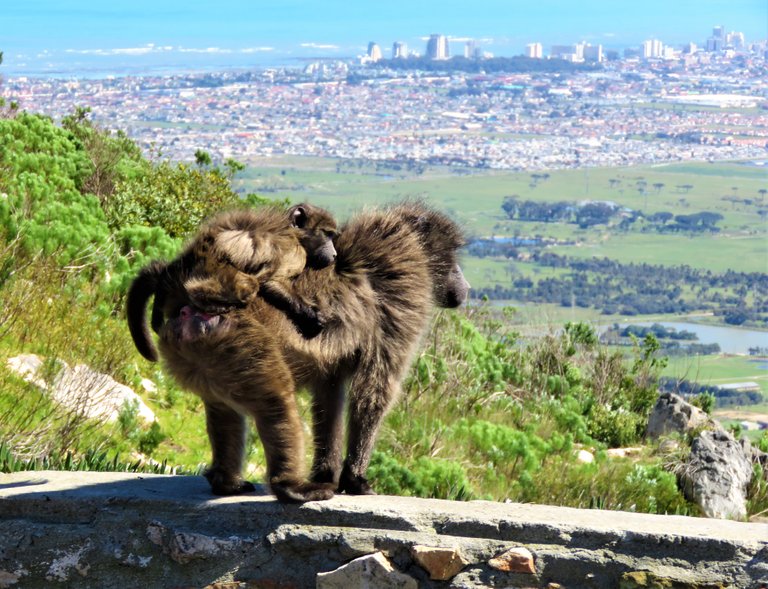 The little girl climbed up onto her mother's lap.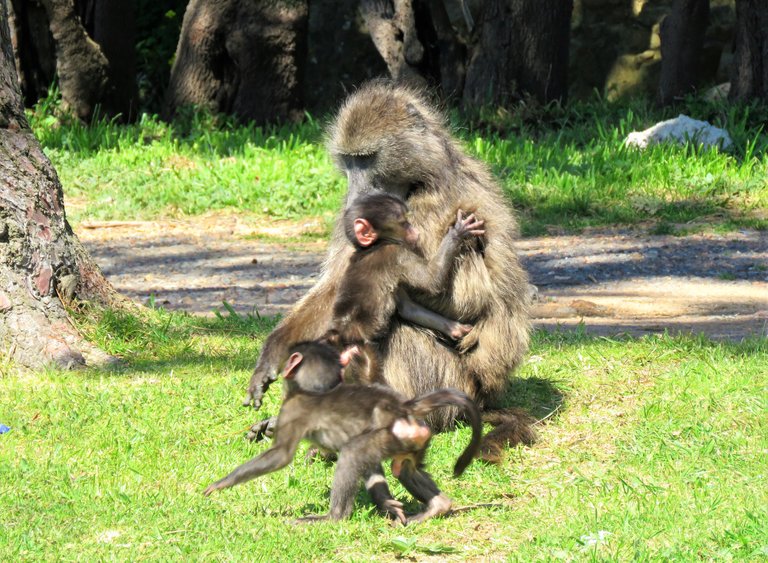 Tenderly she touched her mother's face and asked. "Mommy, do you love me more than my brother"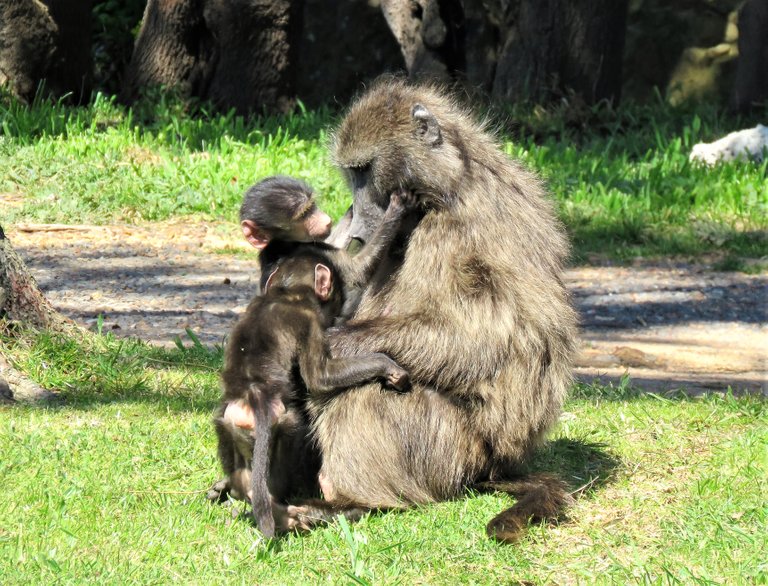 So the mom embraced her and shame, the little guy walked away.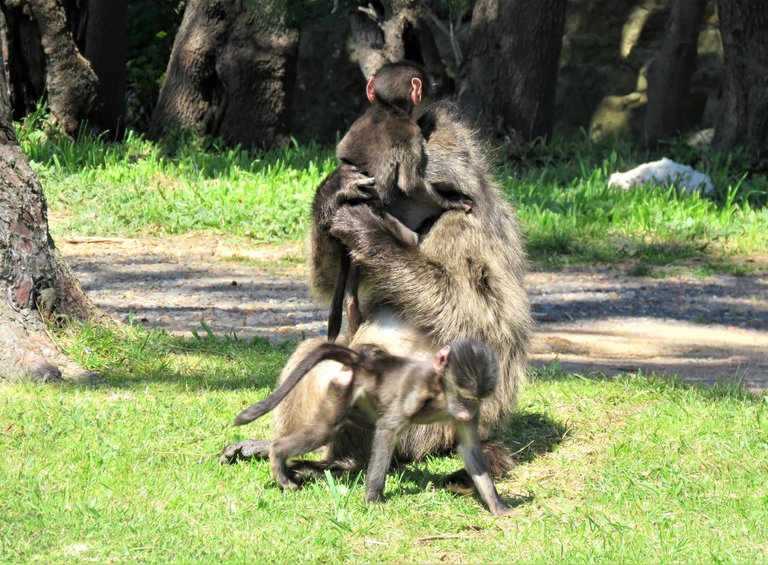 But love soon returned and the twins were playing a game.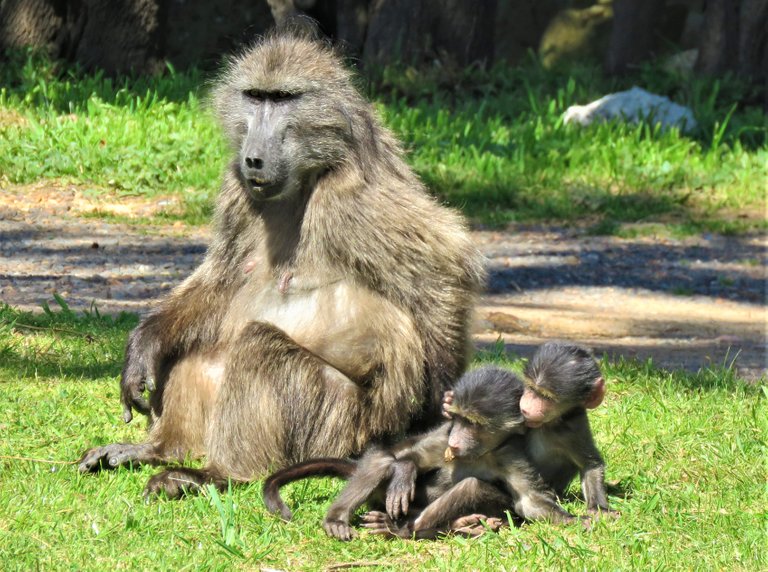 Such cute little things and it was joy to watch them.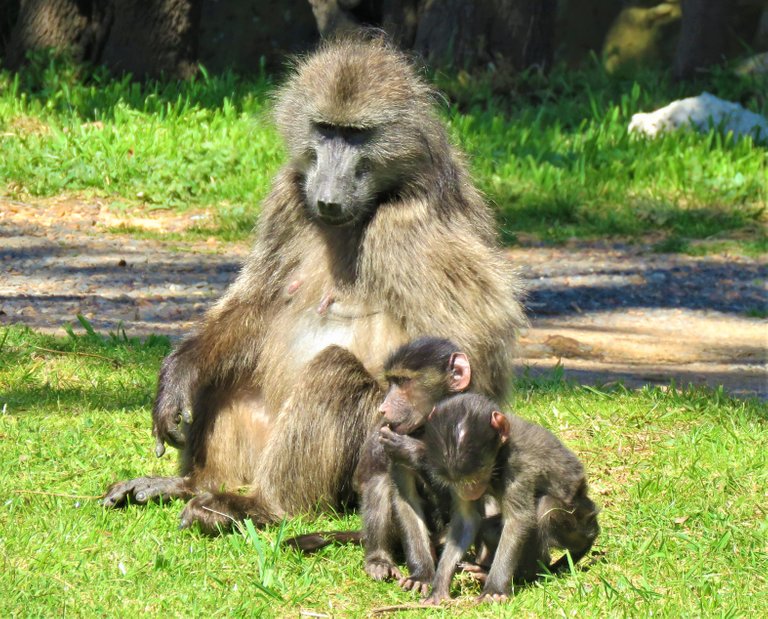 The father sat aside as the leader and I knew that he was watching me.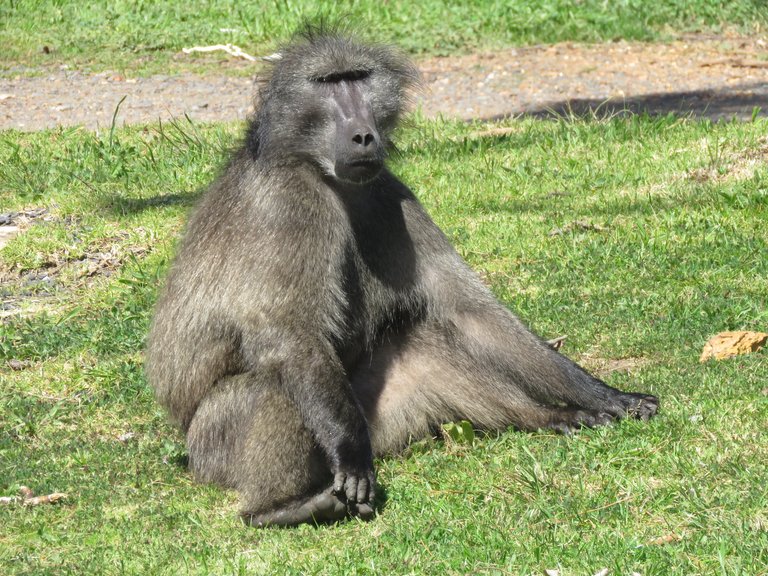 Then he let out a call that echoed in the mountain valleys.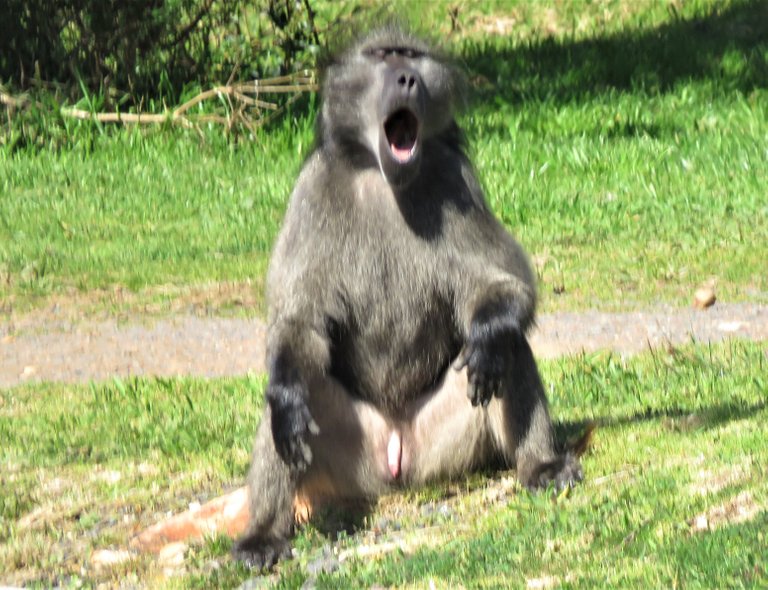 Oops, he was coming straight to where I sat in the driver's seat of our car.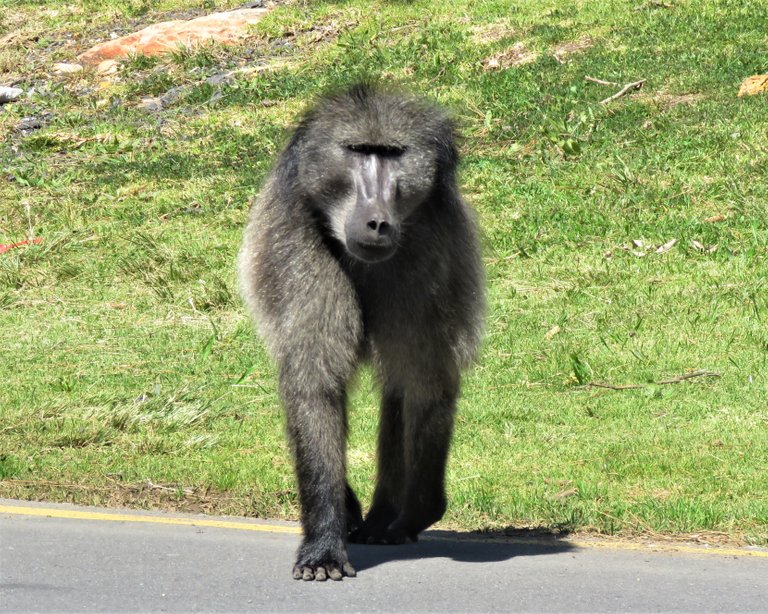 Hair up and aggressive, so I started the car and we got out of there.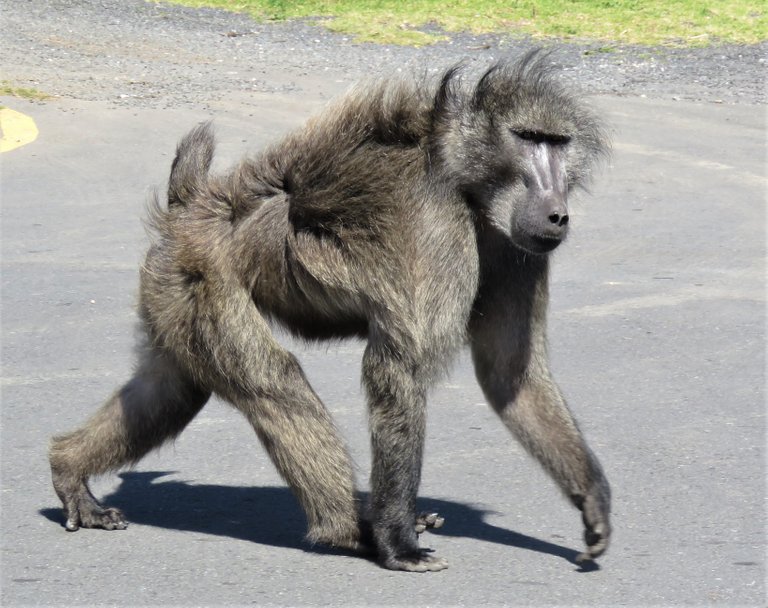 Baboon males are at their most dangerous when their little ones are around and it is a great mistake to tangle with an African Baboon.
That guy can bite one's arm off.
Should he land on the car the radio antenna and the window wipers will be ripped off and he might even remove the mirrors on the doors.
When he gets inside a car through a window it could get to be a nightmare inside.
Here's an idea of a Baboons teeth.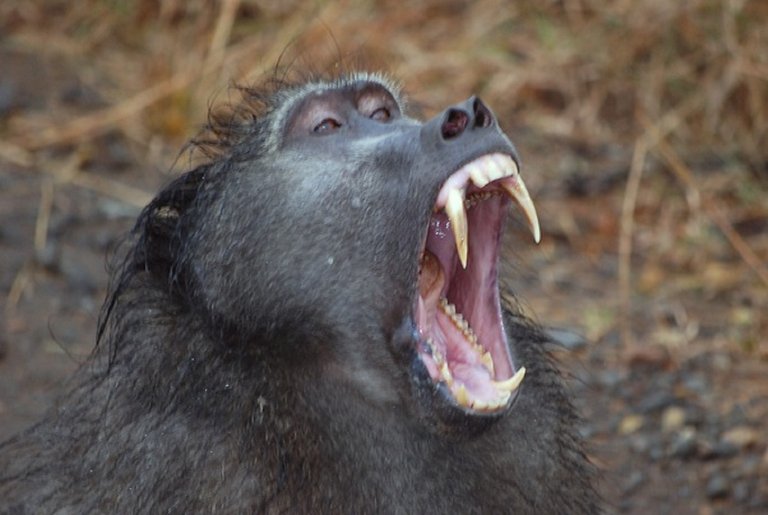 Source
So yes, were were thankful that I could get the photos and I took a few more that I will show on another day.
If you want more information on the Cape Baboons, visit this site,
https://en.wikipedia.org/wiki/Chacma_baboon
And That's All Friends!
Photos by Zac Smith-All Rights Reserved.
Camera: Canon Powershot SX60HS Bridge camera.
We hope that you have enjoyed the story and the pictures.
Thank you for supporting a post by @papilloncharity
---
---