Some lovely mountain sights.
We are fortunate to have a mountain range around the back of the bay that we live in, and I often go there to take photos of the mountains and the birds.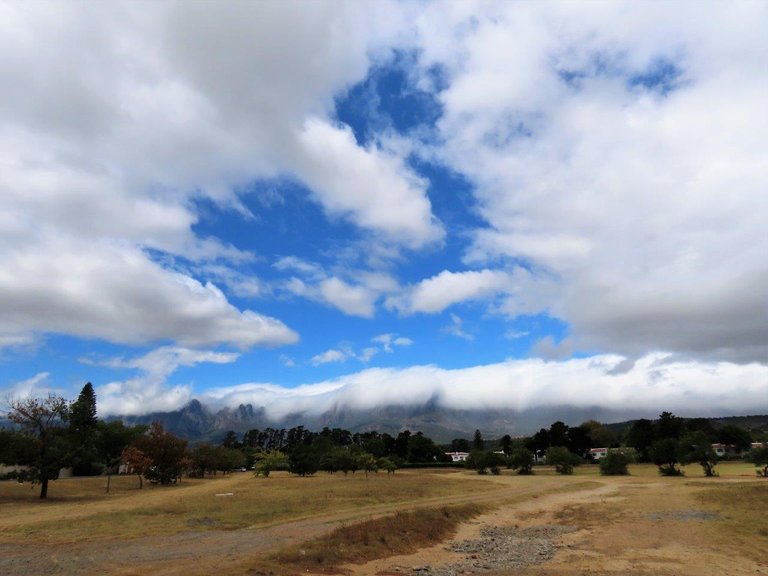 The weatherman said that it would rain today, and so we rushed out early to see from where the rain clouds would arrive.
There are many issues across the world with the weather lately, I believe that global warming is the major cause of these things. Floods, fires, earthquakes, typhoons, drought, and many other issues.
Then on top of that, we also have the power cuts to contend with in South Africa. Inverter batteries and solar panels are selling like hot cakes over here, but its the people that live in the townships and in the shacks that really struggle.
In any case, come and look at what I am sharing today.
These are some mountain peaks of the Hottentots Holland mountain range in the Western Cape.
The Hottentots Holland Mountains are part of the Cape Fold Belt in the Western Cape, South Africa. The mountain range forms a barrier between the Cape Town metropolitan area and the southern Overberg coast.
Source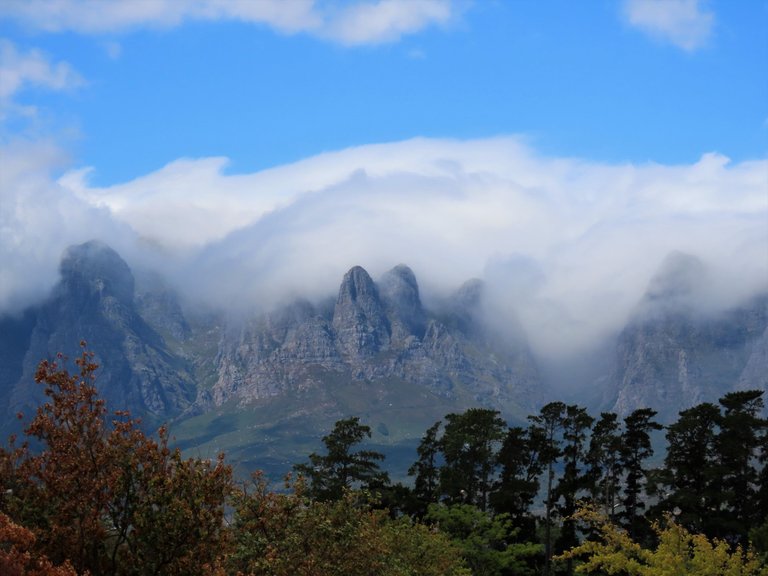 One mother of a cloud came across on the hills.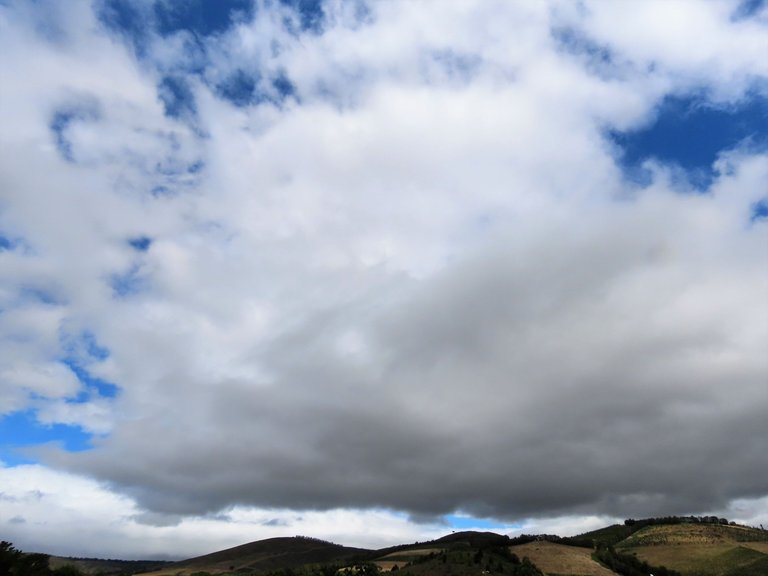 Here is a list of the highest peaks.
Haelkop: 1,384m
Somerset-Sneeukop: 1,590m
Landrosnaald 1,346m
Pisgah 1,349m
Sneeukopnaald 1285m
Landroskop1435m
Source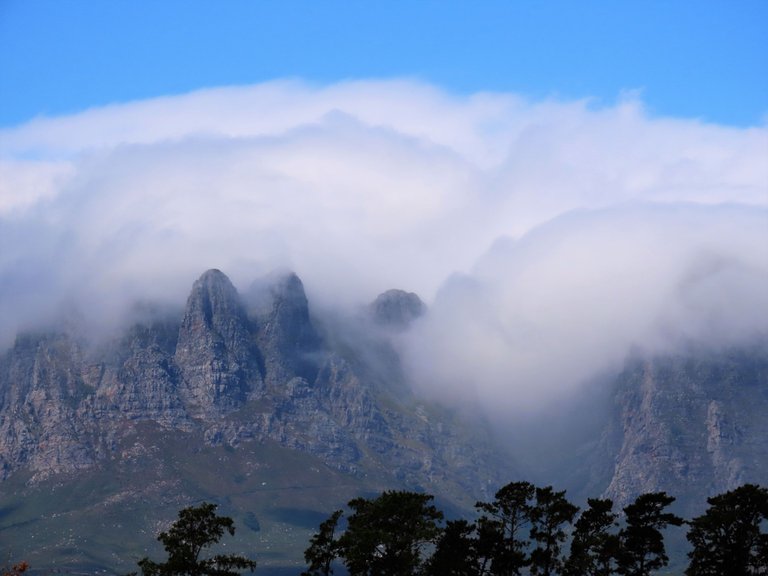 Soon, the clouds moved in from the ocean side at the west.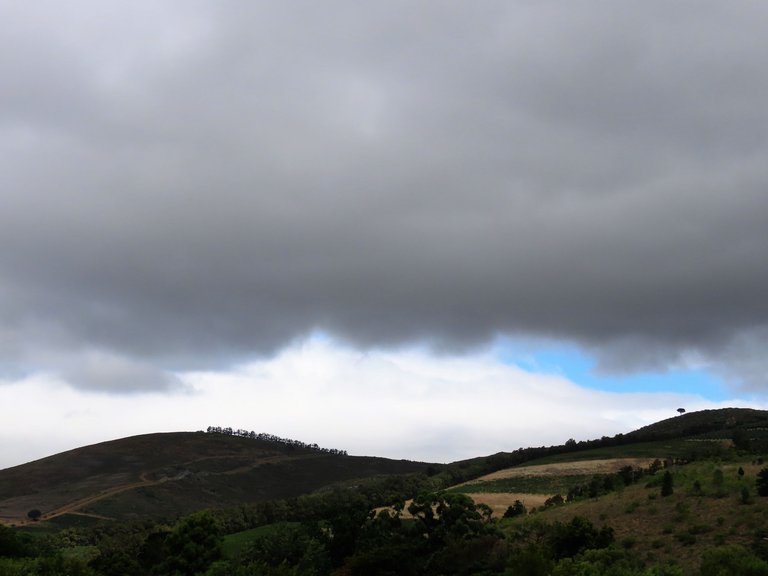 Top right in this picture, you can see the darker cloud coming across.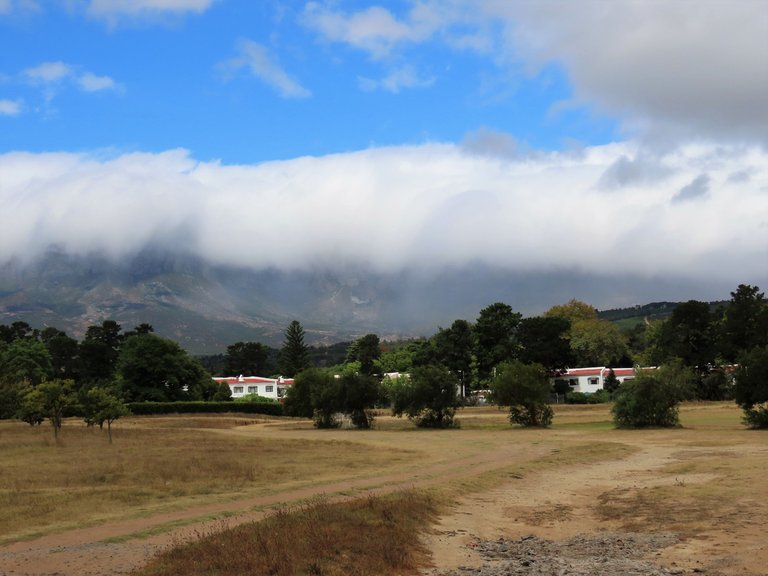 Soon all of this will disappear in the clouds.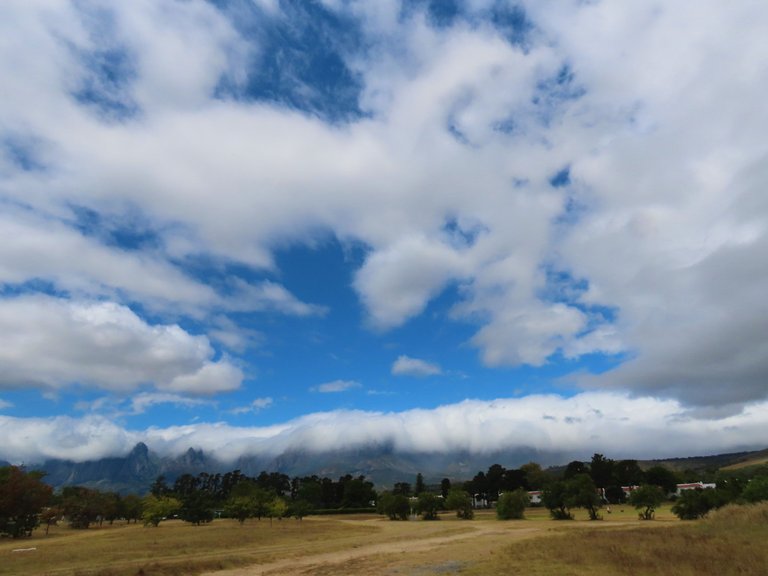 See what I mean about the disappearing? There's the clouds coming in from the left had side and it simply swallows the mountains.

As the clouds covered the mountain peaks, we decided to go down to the sea to find the source of the rain.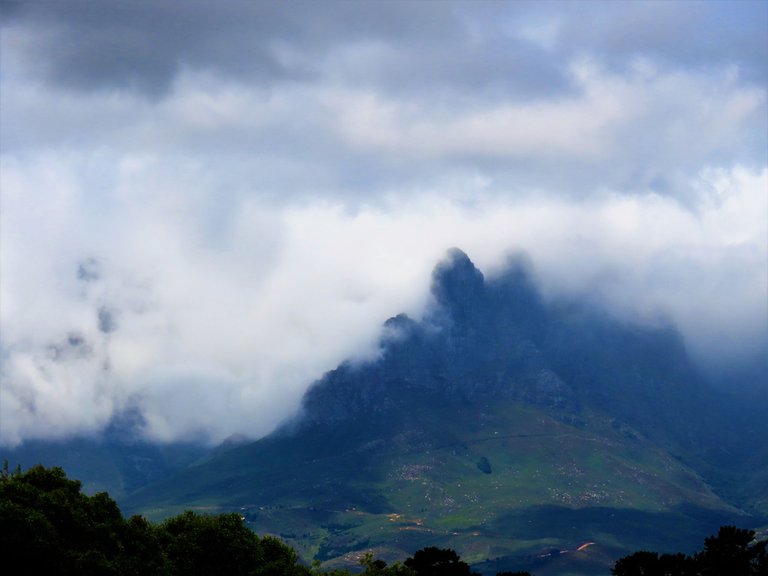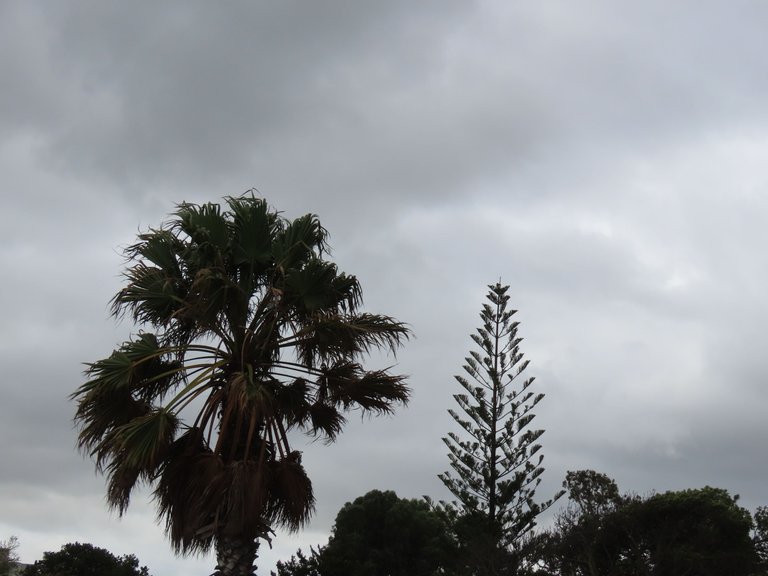 A stormy sea awaited us.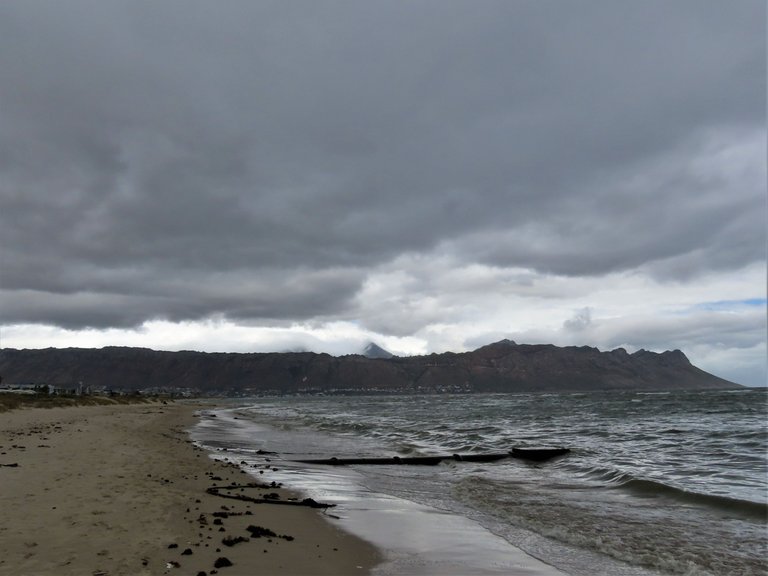 That old jetty is now really falling apart after so many years of service.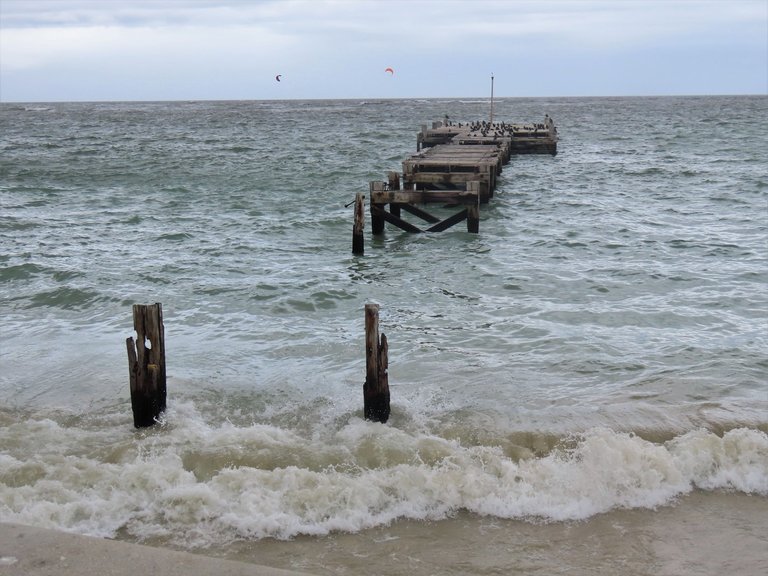 I will show you some more photos that we took down at the sea in another post. I read in an article that stated that by 2100 there will be no life left on earth. Whether we believe it or not, I know that we are in for a very rough ride, weatherwise, in the future. Scientists continue to share the bad news about the damage to the ozone layer, and sadly it is all talk at the meetings and no action.
All that each of us can do about it is to take care of nature and to hope that the big coal power stations will be replaced by natural sources of energy.
A sad note, but we just have to talk about it, and hope that someone will listen.
I hope that you have enjoyed the pictures.
And That's All Friends.
Photos by Zac Smith-All Rights Reserved.
Camera: Canon Powershot SX70HS Bridge camera.
Thank you kindly for supporting a post on behalf of @papilloncharity
---
---