A hot afternoon.
Come and see what happens in our garden on a hot afternoon.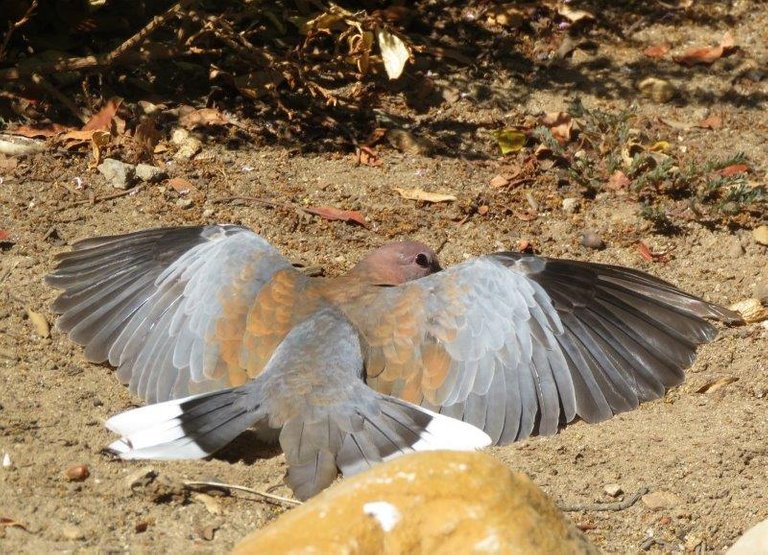 Oh yes it is hot over here in the Cape and I will show you here how the birds and the animals cope with the heat. Water is essential and the colder, the better. I have many photos of bathing birds in our bird bath, but today I want to show you what takes place after a nice cool bath.
One would think that the birds will bath and then go and sit in the shade.
Not so!
They are called "Laughing Doves" (Spilopelia senegalensis) and their sounds are "Kuk-coorrr-uk". Their alarm call is "Kurrr"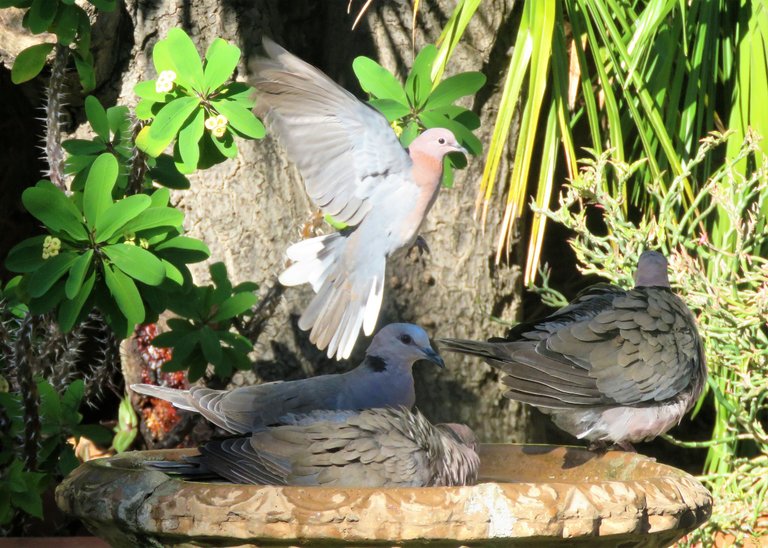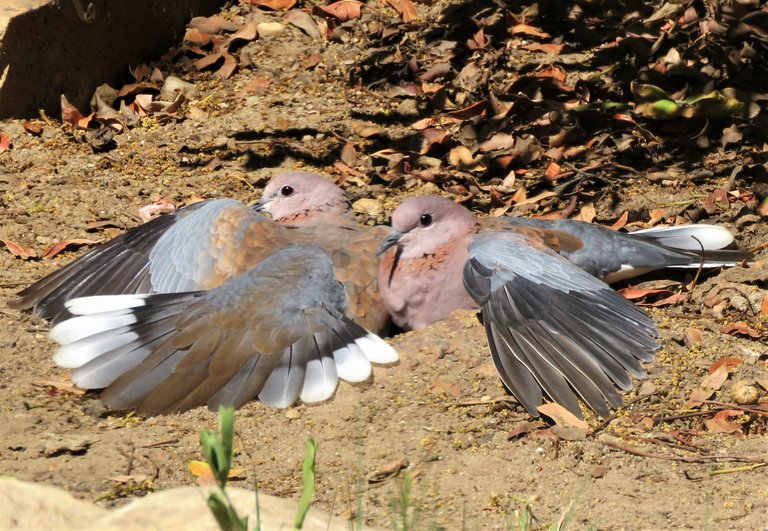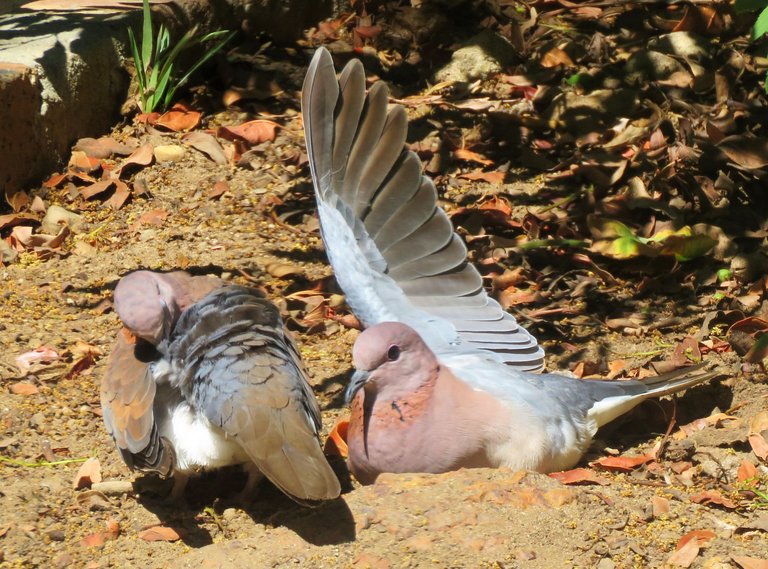 This is our little "Troy" and some of you know that he thinks that he is a big "Rottweiler". He pops out into the sun for a few minutes and then runs back into the house.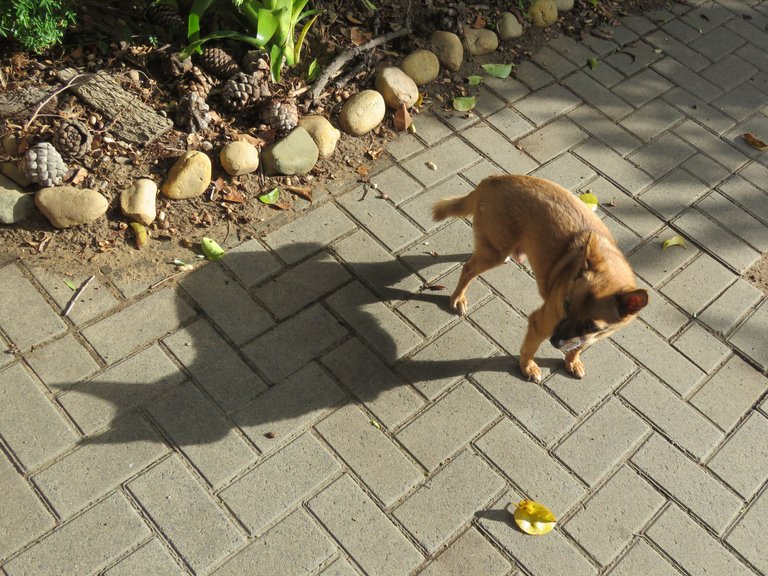 A squirrel also knows the value of water in the heat.

And here you have it, heat necessitates water to keep everyone hydrated and we have planted our garden with mostly succulents, as very few fancy plants will survive in the cloistered heat.
The aim is to make it a healing garden and to blend it in with the surrounding nature in the area.
I am still designing and working in the garden and nature's residents like it. This is at the center of the garden.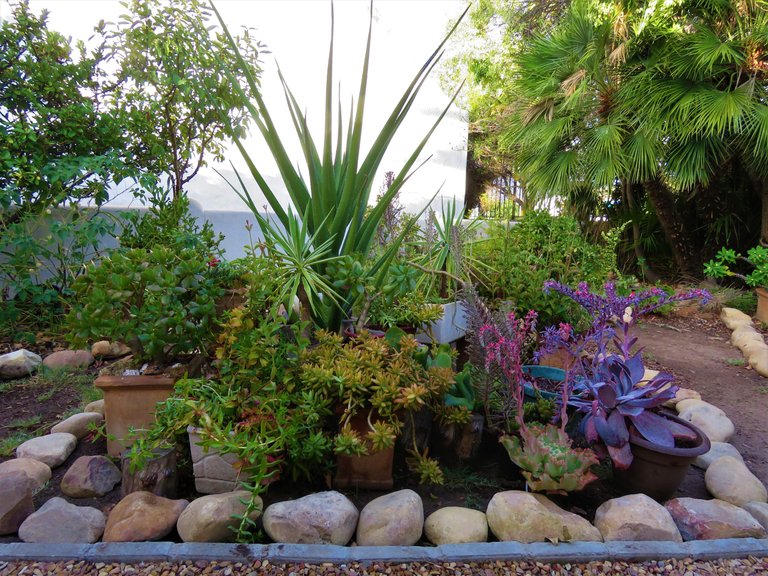 And that's it folks, I hope that you have enjoyed the story and the pictures.
Photos by Zac Smith-All Rights Reserved.
Camera: Canon Powershot SX60HS Bridge camera.
Thank you kindly for supporting a post on behalf of @papilloncharity
---
---