A dangerous adventure.
One doesn't want to mess with things due to an allergy.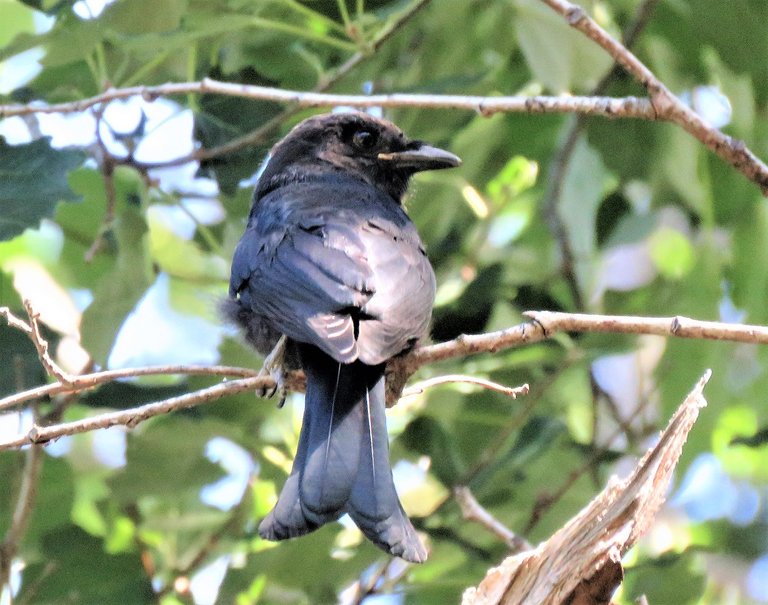 This one tipped me off, as I saw a few of them flying around and I knew that their favorite food must be around.
The bird is a Forked-tailed Drongo (Dicrurus adsimilis).
We know that they love bees and the problem is that I am allergic to bee stings, but this didn't stop me from investigating.
Come and have a look.
As you can see, it wasn't very easy to get around in all of this.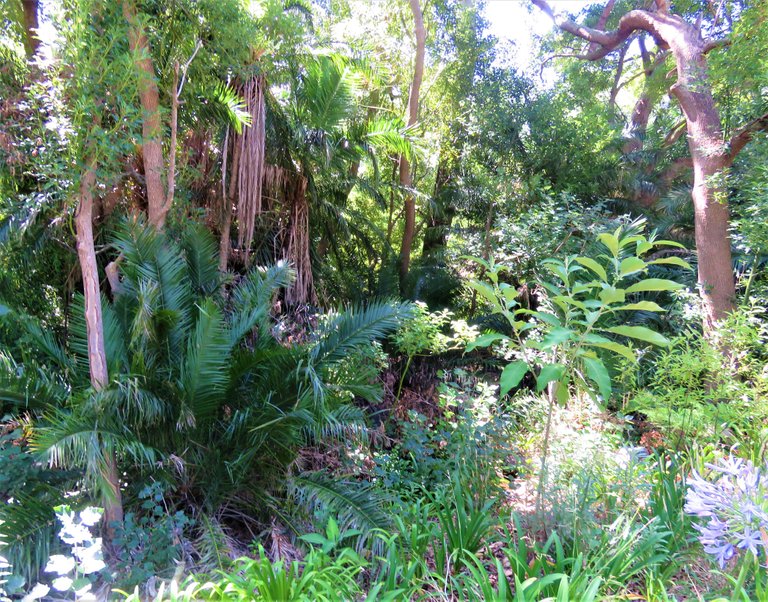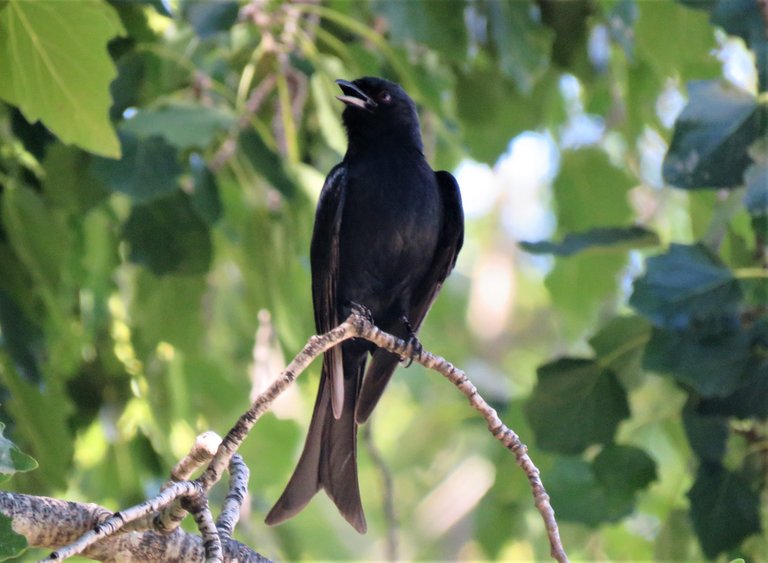 An old tree with a big hole at the bottom, as you can see here.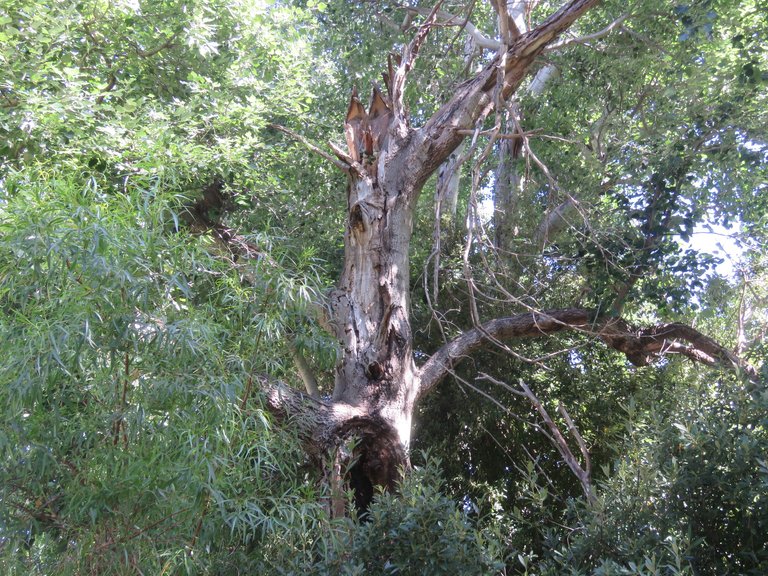 There it was, a swarm of bees collecting sweet gum from the inside of the big hole. Many of the bees were flying around all over the show.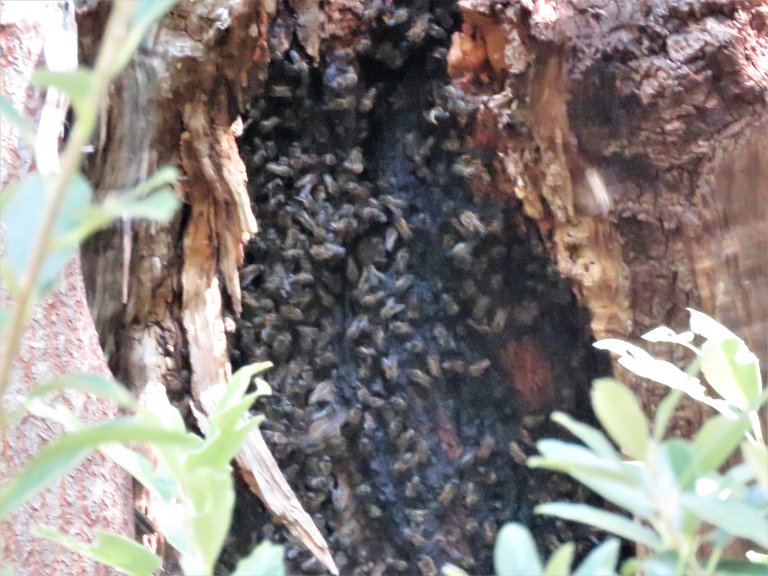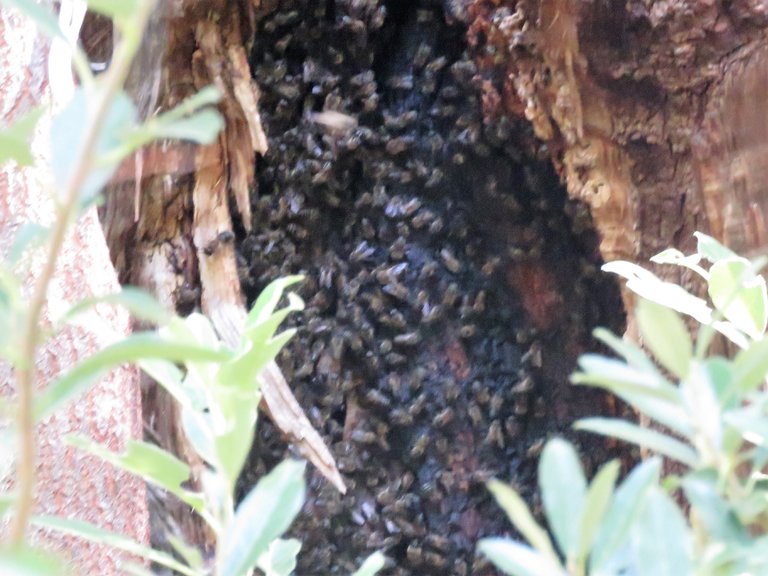 I then took some photos of the other drongos that were sitting around with full stomachs, cleaning themselves.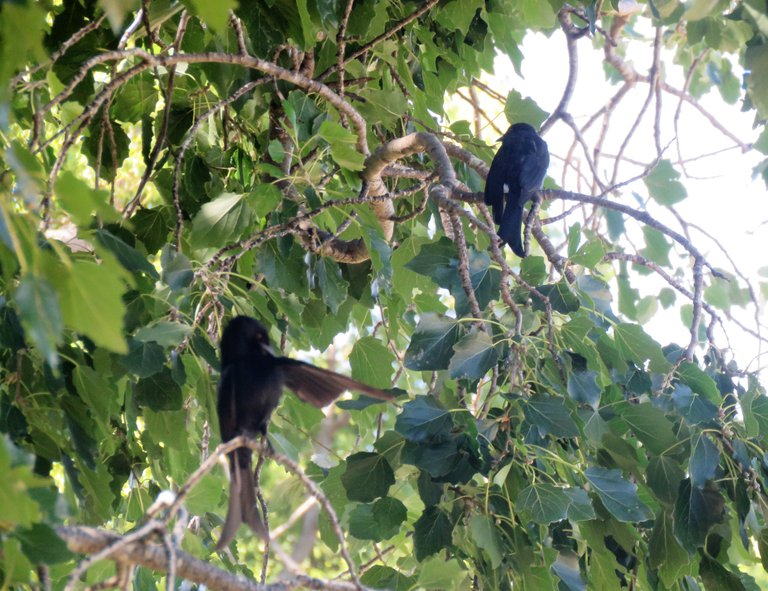 This guy seems to have that attacking look before he sizzled off to get another bee.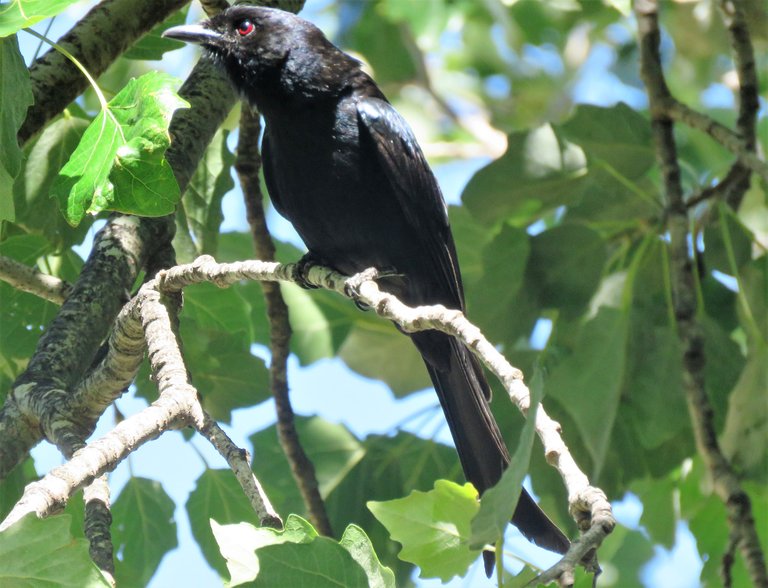 I knew that there was a river around as there were tell-tale signs all over the place. So Marian and I continued our walk, deeper into the bush. Lush vegetation all over and beautiful nature scenes.
Eventually, we managed to get to the river as you can see below.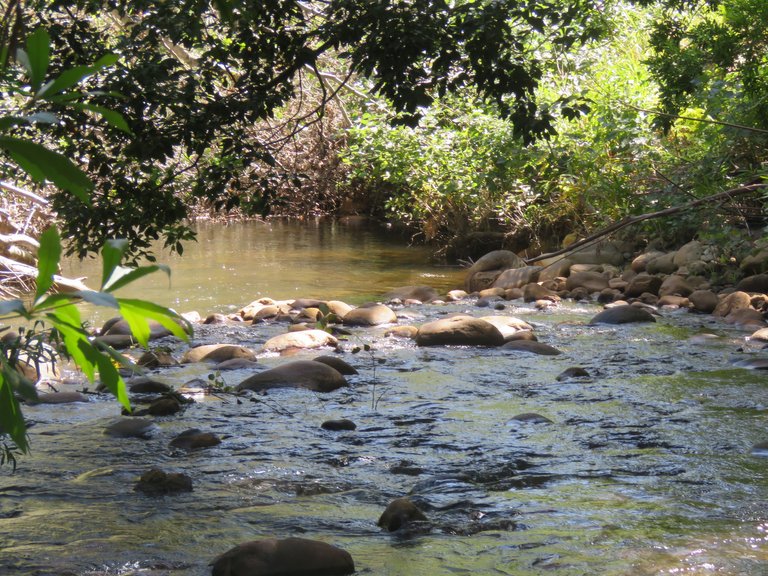 My first post of the new year and in June of this year I will be 5 years on Hive.
It has been a wonderful time on here with also the normal stresses and strains, but yet we managed to continue building the account. This will be yet another year that we will continue to build and my feel is that compounding interest will deliver great results for Papilloncharity.
Our hope, as many of you know, is to secure the future of our charity work.
Interested in the Drongos ? Have a look here,
https://southafrica.co.za/fork-tailed-drongo.html
And That's All Friends.
Photos by Zac Smith-All Rights Reserved.
Camera: Canon Powershot SX60HS Bridge camera.
Thank you kindly for supporting a post on behalf of @papilloncharity
---
---