LeoThread 0.2 update | What We Should Expect As A Community
Over a couple of weeks, since the release of LeoThread, the Leofinance team has been able to possibly update the platform with the release of LeoThread V0.2.
The recent version of the LeoThread has affected the Leofinance user interface which we would have noticed.
The intent with the new update to targeted at improving the user experience with the platform which will enhance pop up's, display which is more improved version of the previous one. With LeoThread on the loss, has brought microblogging to hive, the experience so far as been splendid as the call to action buttons has been pretty responsive so far as regards latency.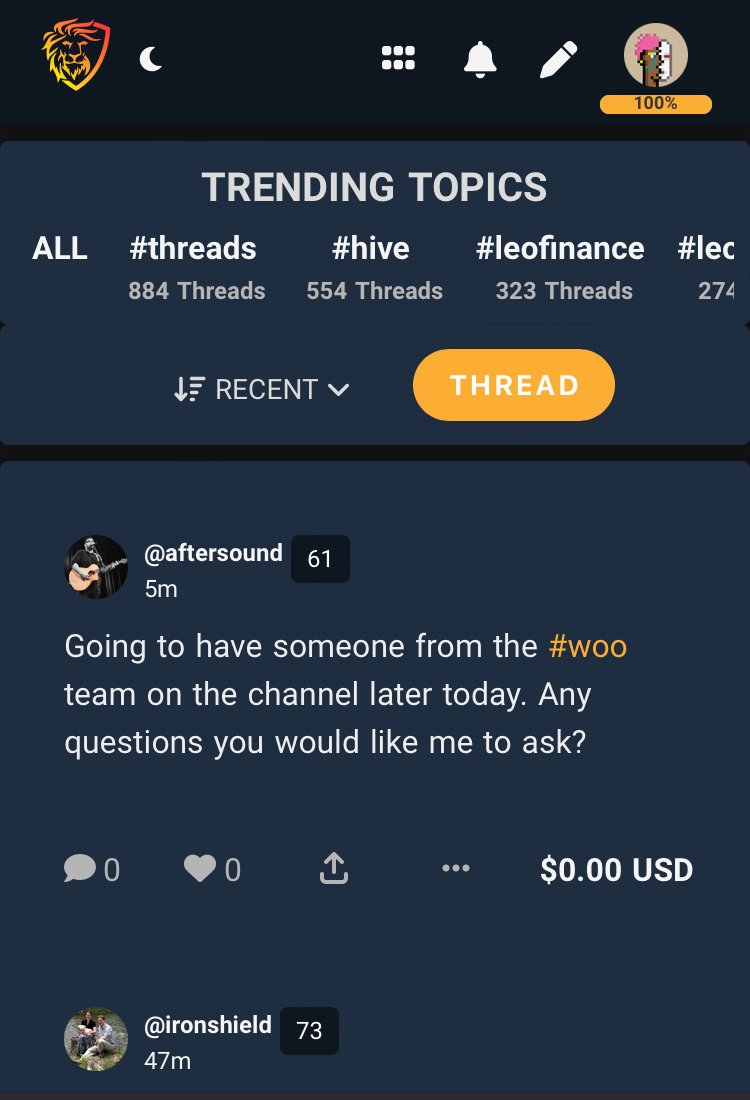 So the version update released is for both mobile and desktop, so this leads me to what next for LeoThread from a publication which was released which spoke about the update and it's improvement in the system which is the version 0.3 that's all about performance then version 0.4 which cover My threads, My feeds and the new reply UI then finally the last update which would be version 0.5 which will be focused on the community feedback.
With all these updates coming in near feature definitely this is going to improve the performance of Leothread and the entire performance of Leofinance platform, Leofinance which happens to the best for me that has been able to come out form Web3 which for me an improvement on the User interface which something that will be welcoming as more new lions onboard the platform.
Grab an opportunity with Web3(the third
stage of the internet as we know it) by signup on the Leofinance platform, a financial base platform which has tight ties with it's community and it's built on one of the robust blockchain technology. Underneath their sleeves is the PolyCub which was lunched on defi 2.0 ecosystem and a lengthy list of other Leofinance influenced project.
Posted Using LeoFinance Beta
---
---