Ink drawings on paper - again.
I'm still trying to put words in my drawings - not comics, something different; cartoons, maybe, but not only the funny ones. Well, we will see.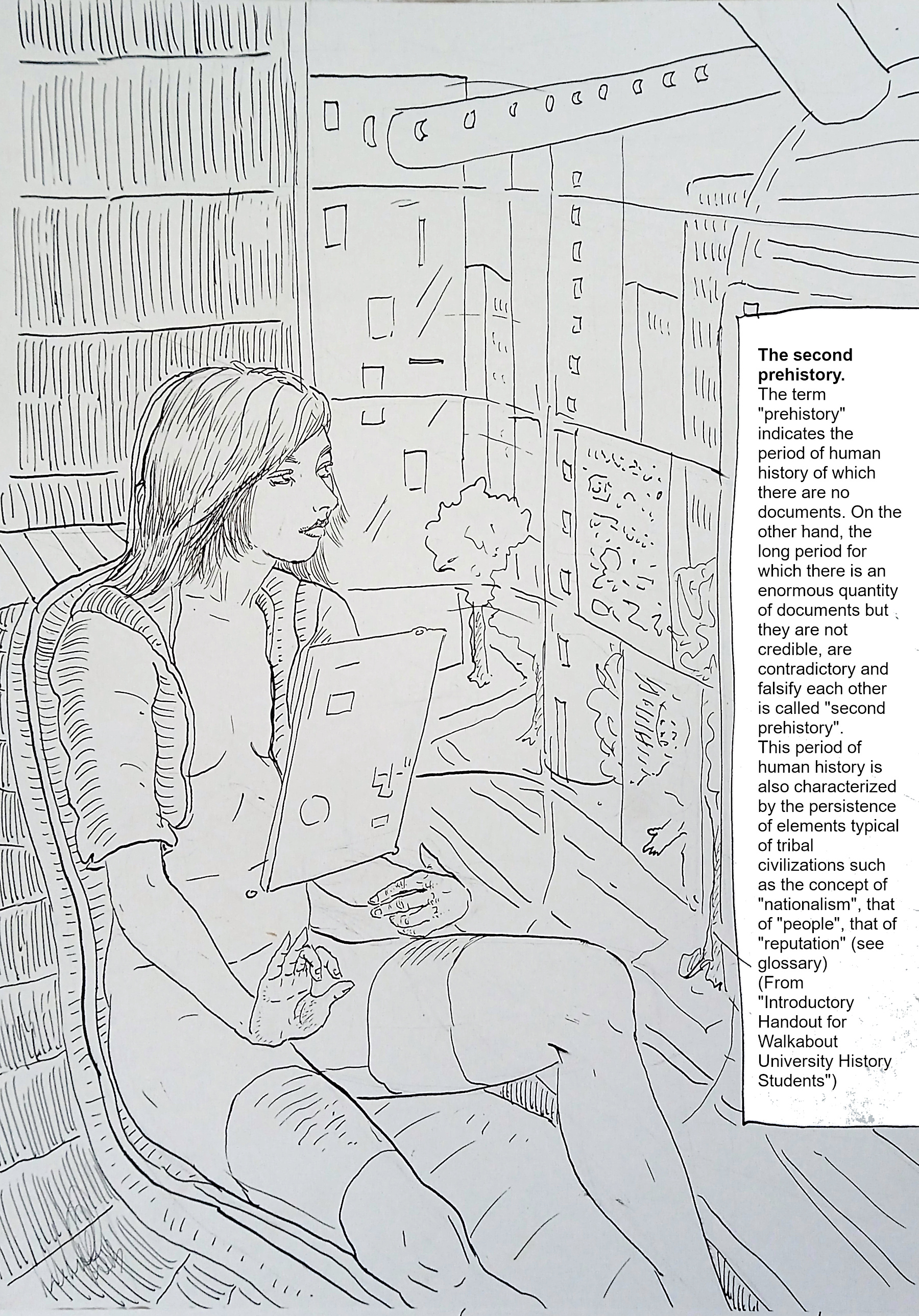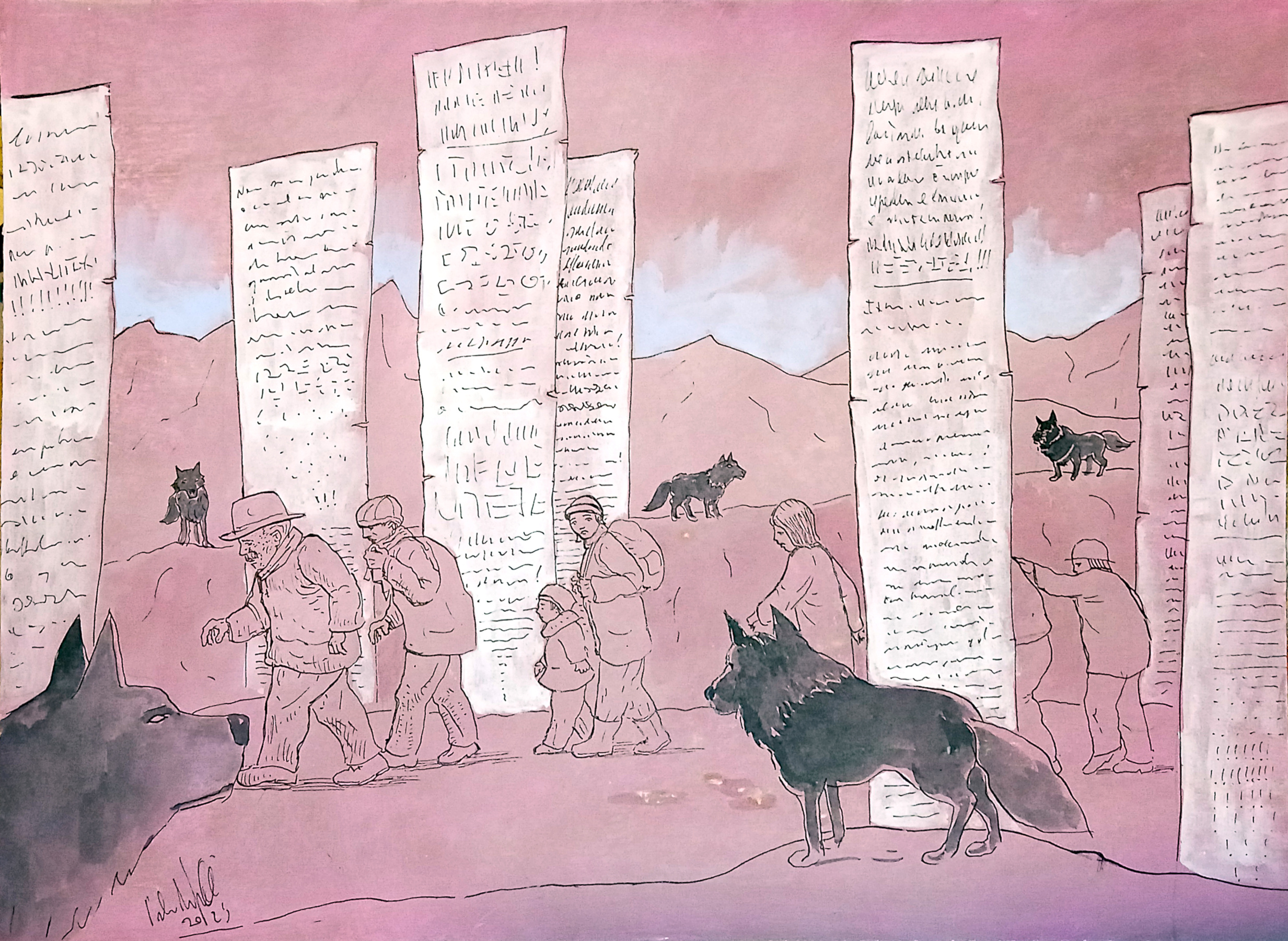 This one, I call it "Fleeing from wolves and rethoric".
​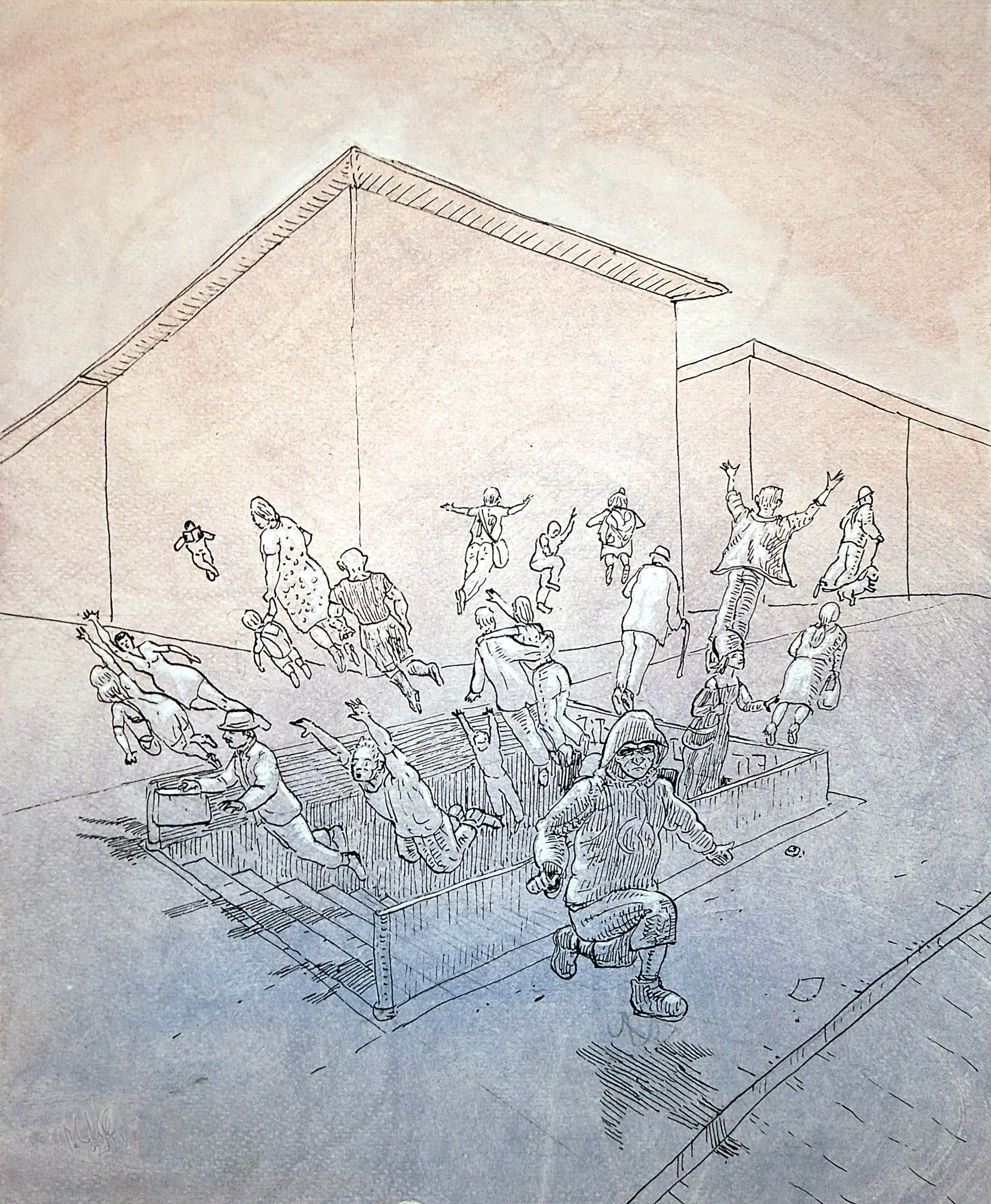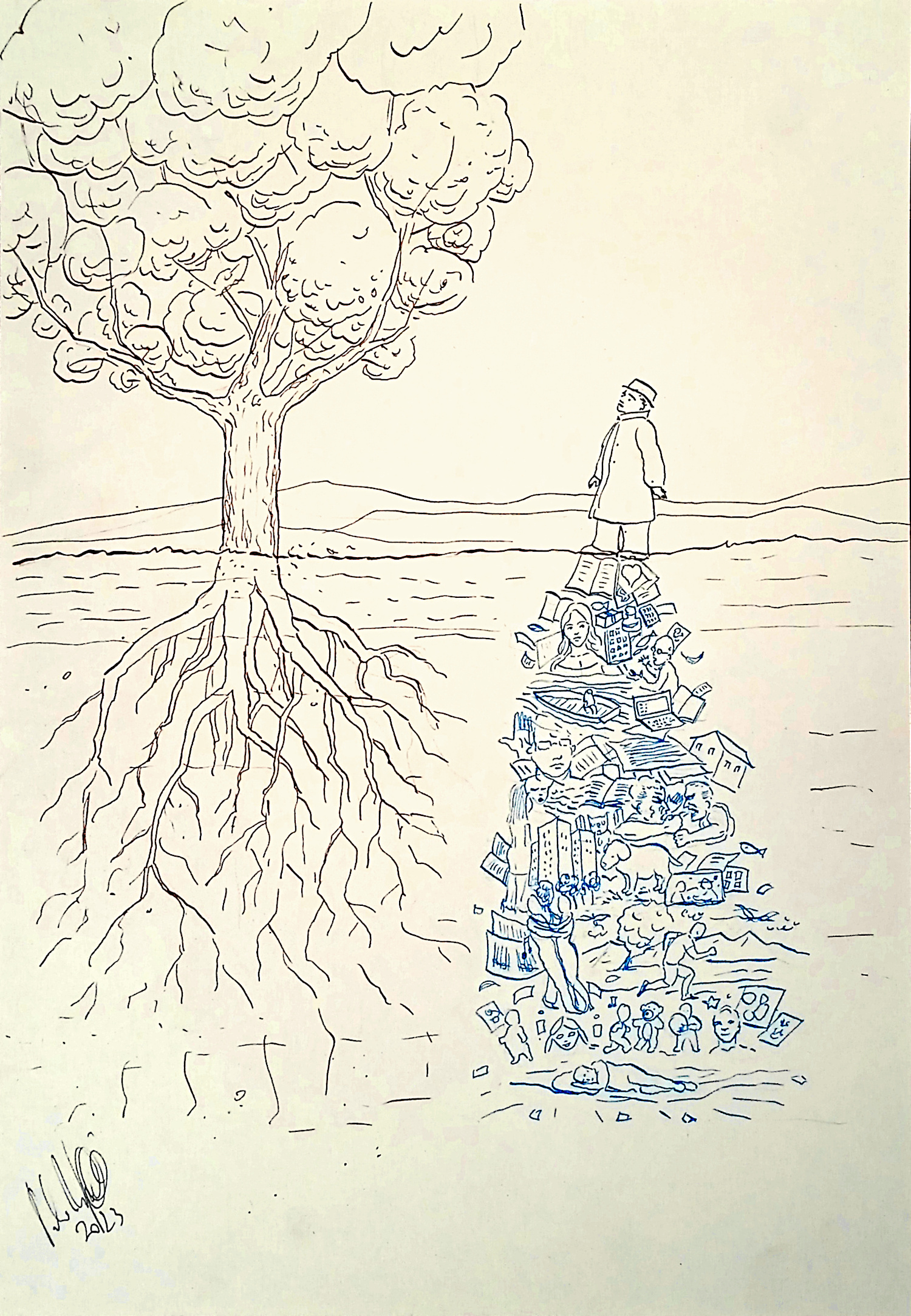 This one - entitled "Roots" - got more than 500 votes on Reddit r/drawing. Wow! :D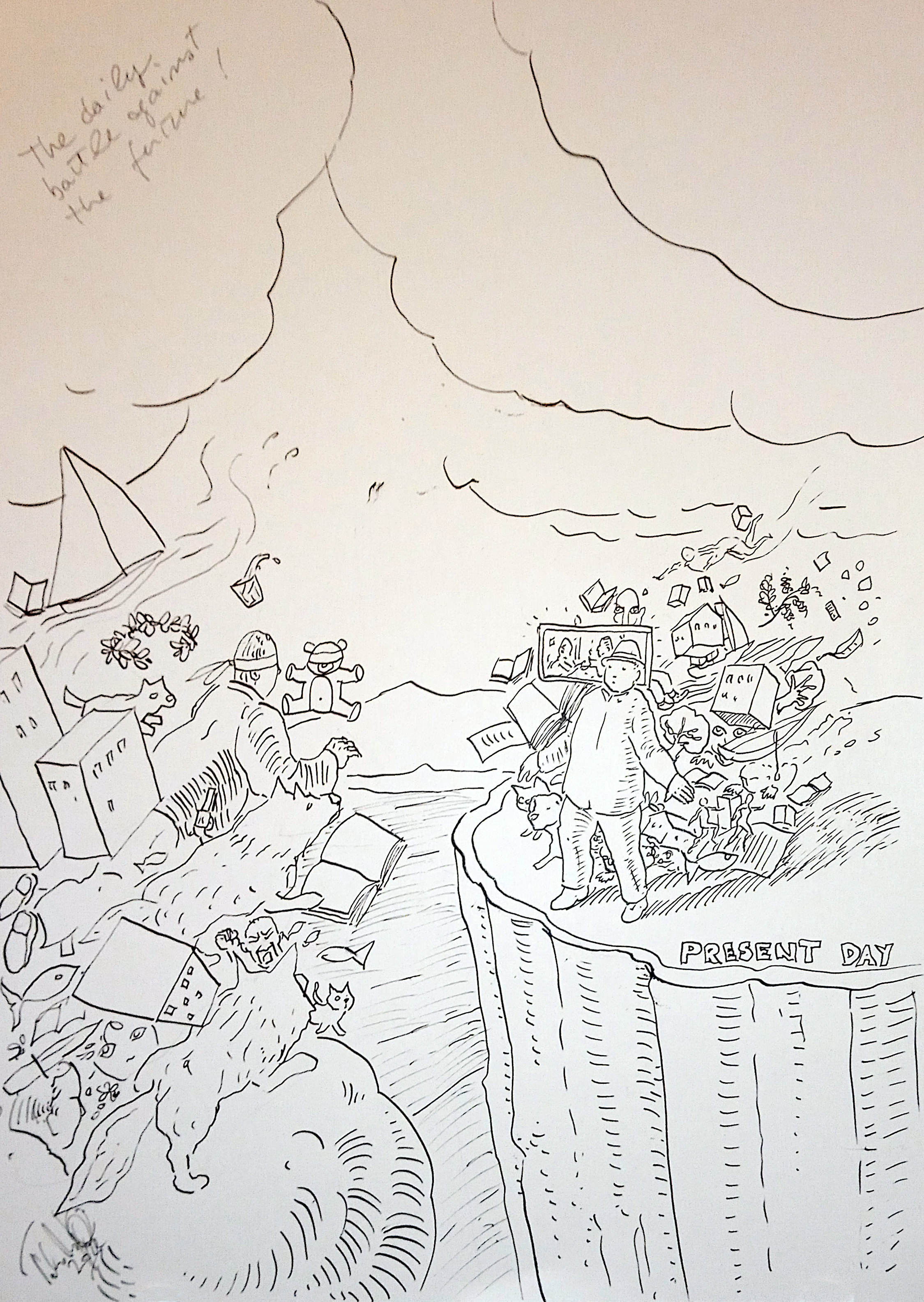 And this one has a title too: The daily battle against the future.
The last one has a short text in it too. Something like a title in a movie poster - a comedy, I guess.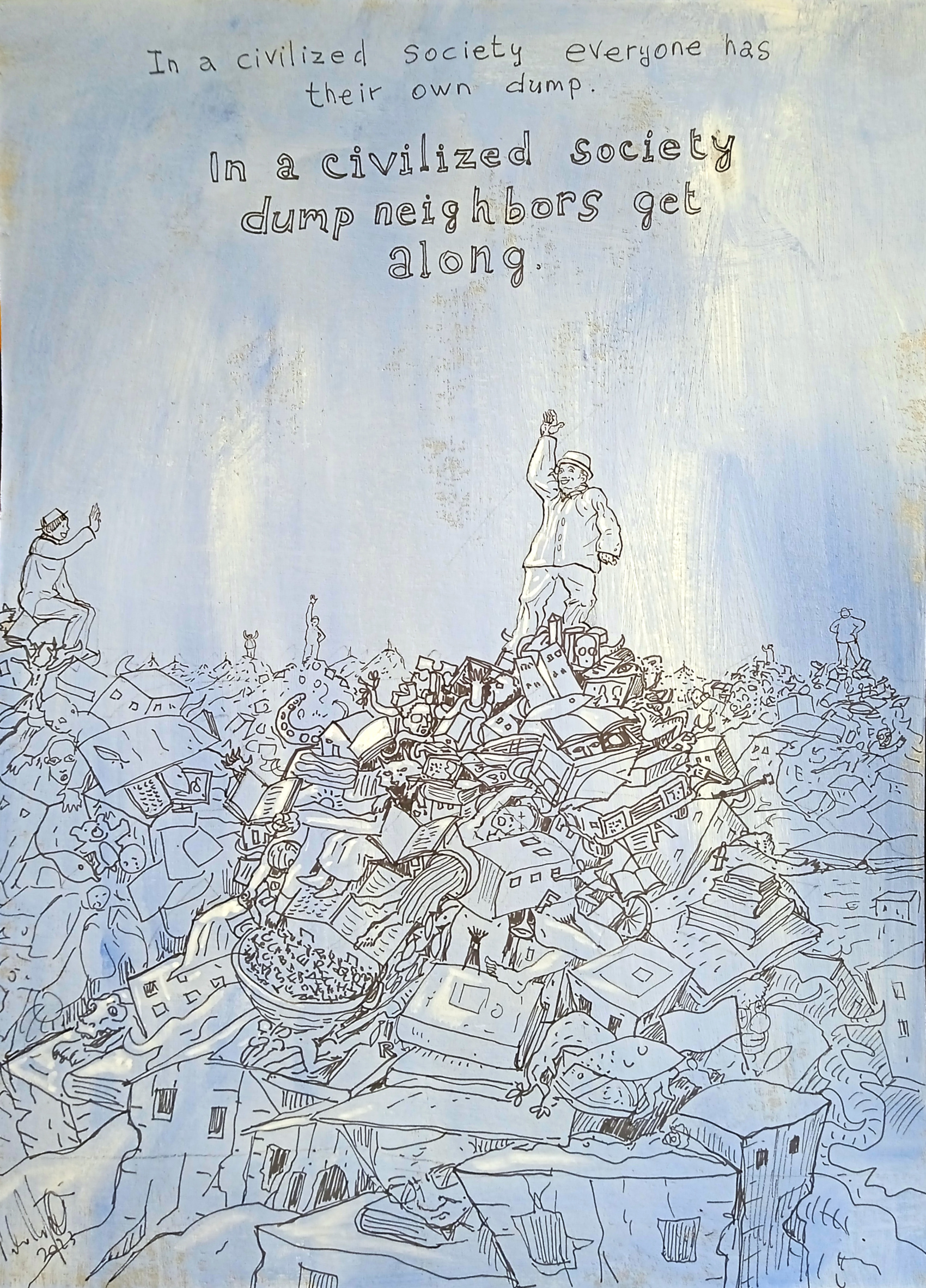 ---
---