Delicious Carrot Jam with Orange / Deliciosa Mermelada de Zanahoria con Naranja [Ing/Esp]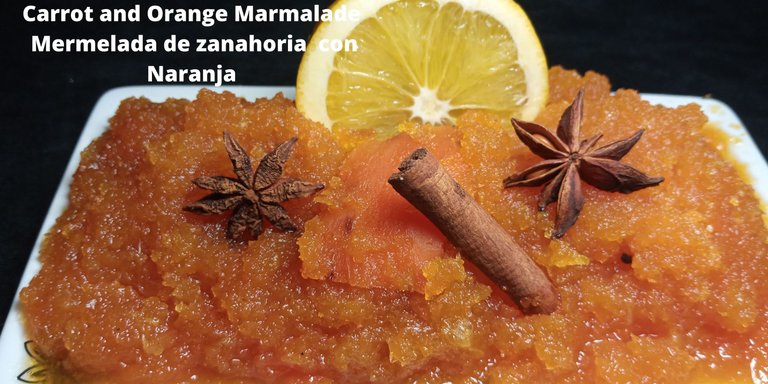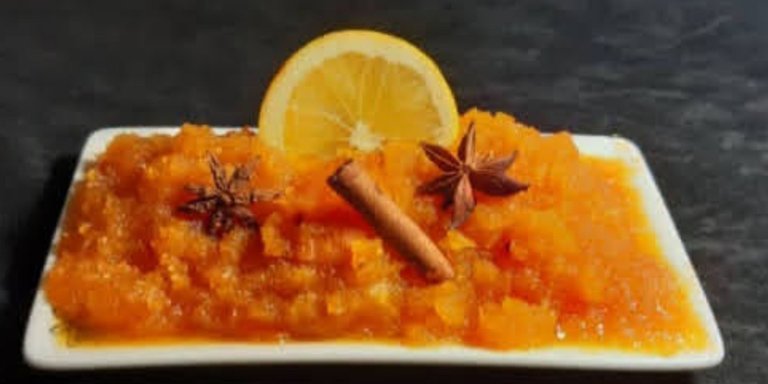 Photo by me
Delicious Carrot Jam with Orange
Deliciosa Mermelada de Zanahoria con Naranja
Greetings my beautiful people of HIVE. Blessings on this new day. Delighted to be back sharing 100% original content, made with love for this beautiful community of Foodies Bee Hive.
Saludos mi hermosa gente de HIVE. Bendiciones en este nuevo día. Encantado de estar de nuevo compartiendo contenido 100% original, realizado con amor para esta hermosa comunidad de Foodies Bee Hive.
Remember I told you in one of my posts, not to throw away the carrot pulp after making the carrot juice.
Recuerdan que le dije en unas de mis post, que no tiraran la pulpa de la zanahoria después de realizar el jugo de zanahoria.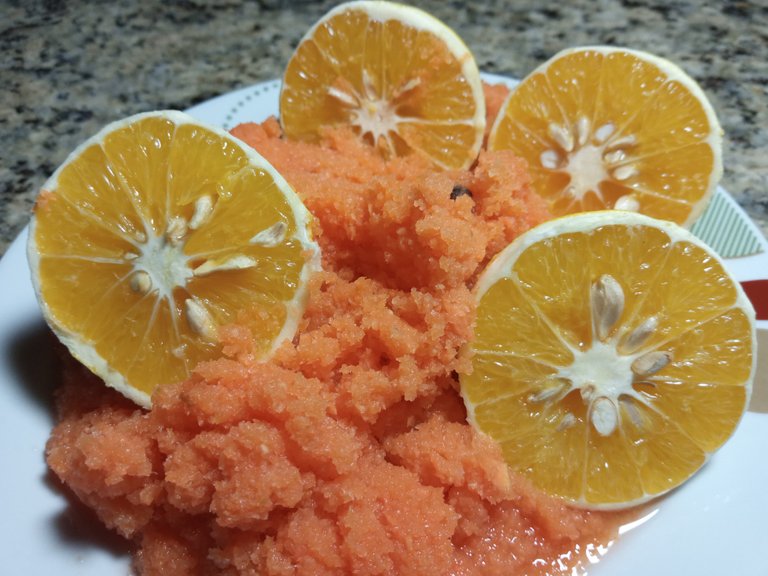 Photo by me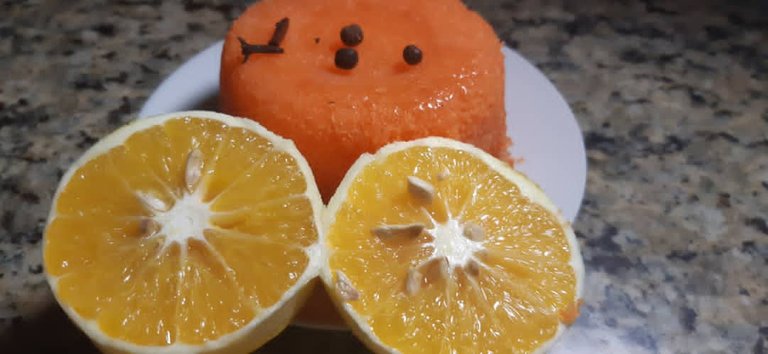 Photo by me
With it I will make a delicious jam. I know you won't throw away the pulp anymore.
Con el realizare una deliciosa Mermelada. Se que ya no tiraras mas la pulpa.

The ingredients to be used are as follows.
Los ingredientes a utilizar son los siguientes.
2 carrots (pulp)
5 oranges
150 g sugar
sweet spices.
2 zanahoria (pulpa)
5 naranjas
150 g de azúcar
Especies dulces.
Procedure.
Procedimiento.
Place a pot with the carrot pulp on the stove.
Colocar en la estufa una olla con la pulpa de zanahoria.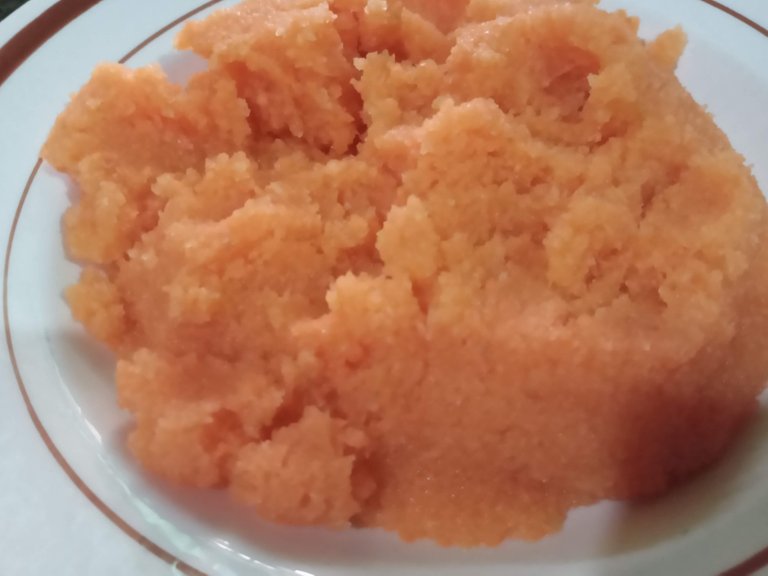 Photo by me
Add sugar, orange juice and sweet spices.
Agregar el azúcar, jugo de naranja y las especies dulces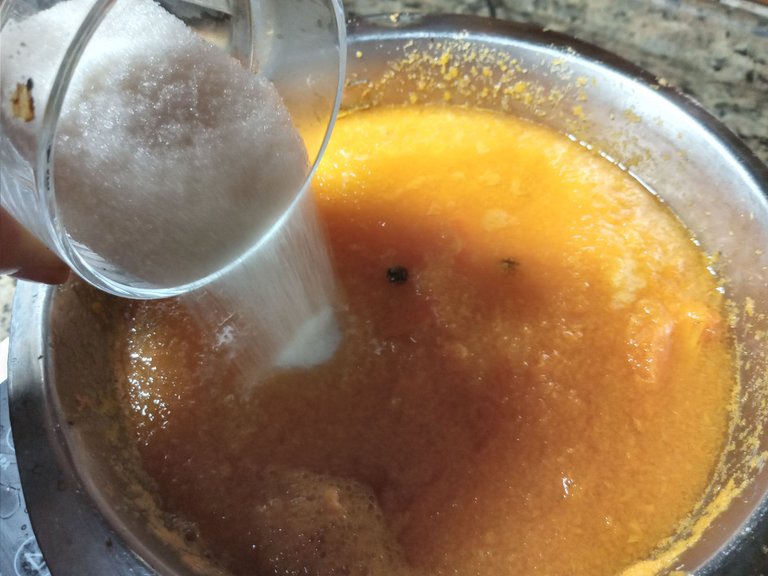 Photo by me
Set aside an orange and remove its segments, taking out the seed and removing the white that covers it, avoiding bitterness.
Aparte dejar una naranja y sacar sus gajos, quitando la semilla y retirando lo blanco que la recubre, evitando que amargue.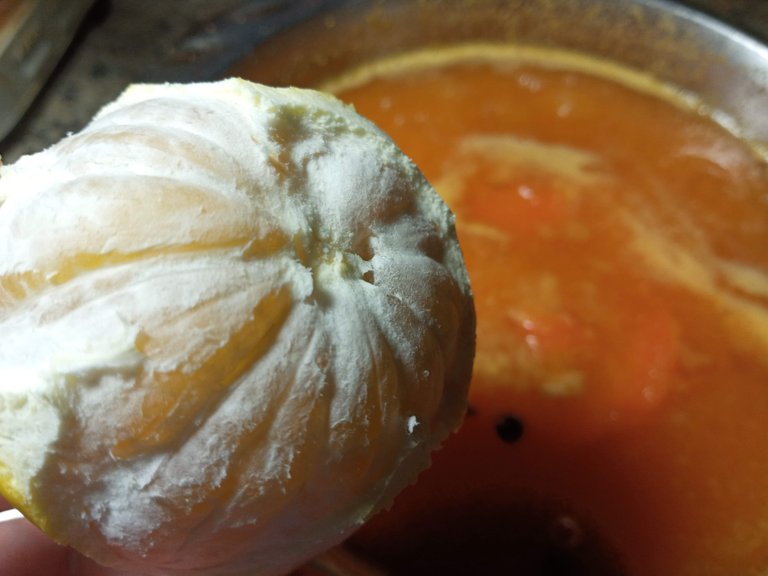 Photo by me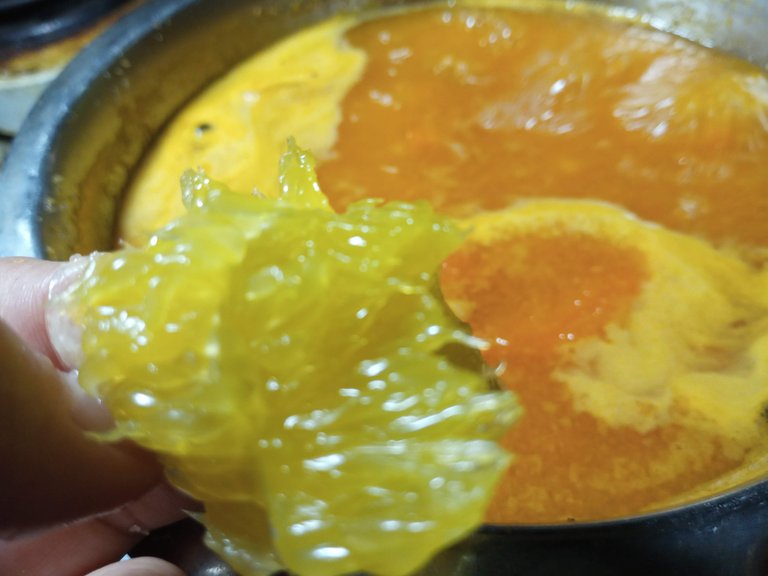 Photo by me
Allow it to melt and thicken
Dejar que merme y espese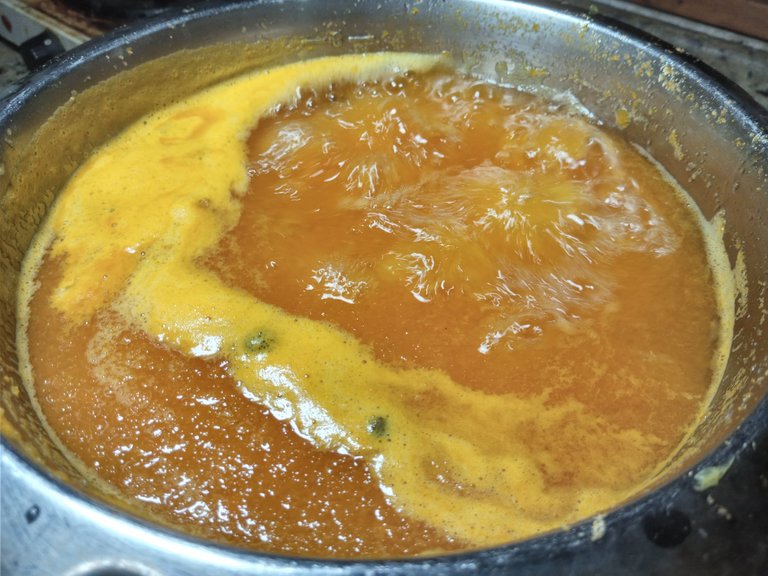 Photo by me
Allow it to melt and thicken
Y aquí mi príncipe esperando probar la deliciosa mermelada.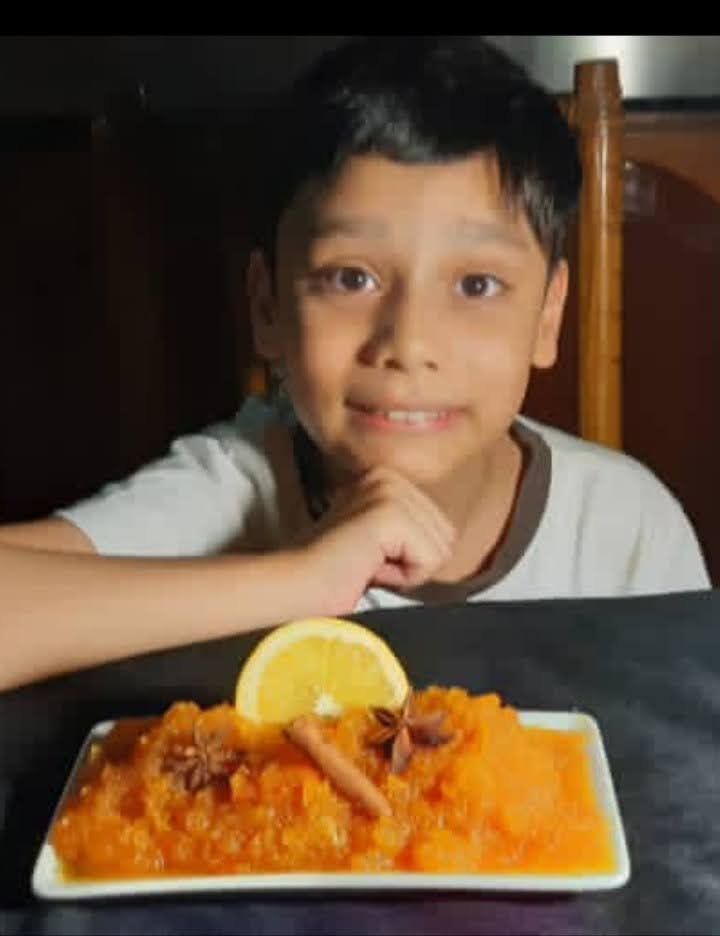 Photo by me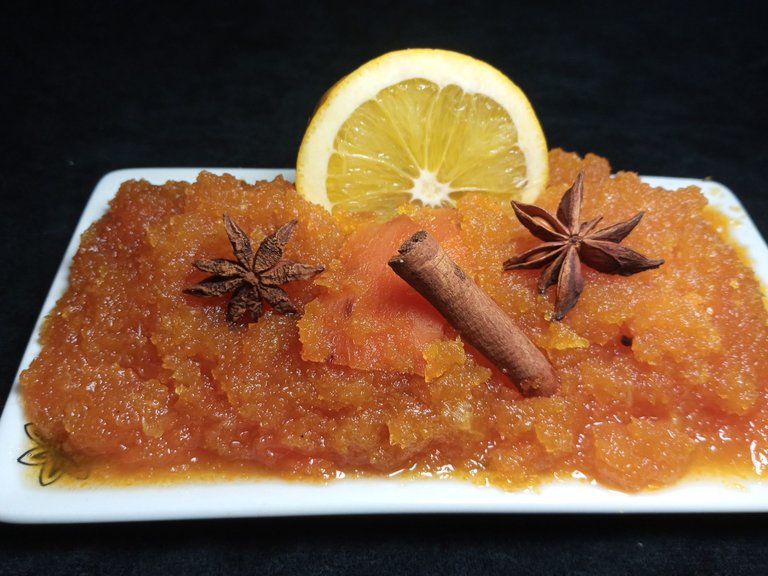 Photo by me
Thanks for joining me friends, we will be sharing more 100% original content in the coming days.
Gracias por acompañarme amigos, estaremos compartiendo en los próximos días más contenido 100 % original.
The images are my own taken with Samsung phone. Use separators and banner made with Canva.
Las imágenes son de mi propiedad tomadas con el teléfono Samsung. Utilice separadores y banner hechos con Canva.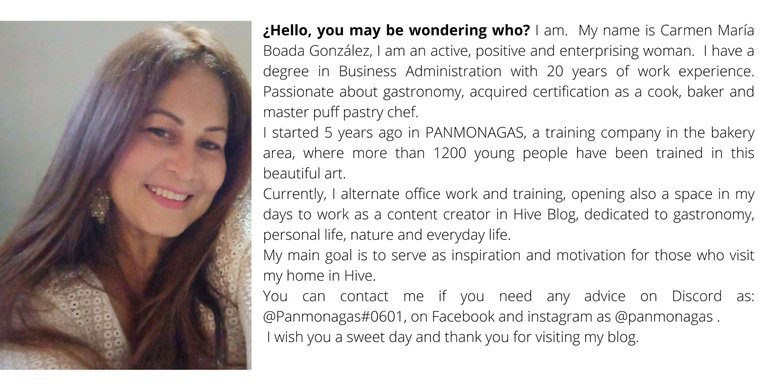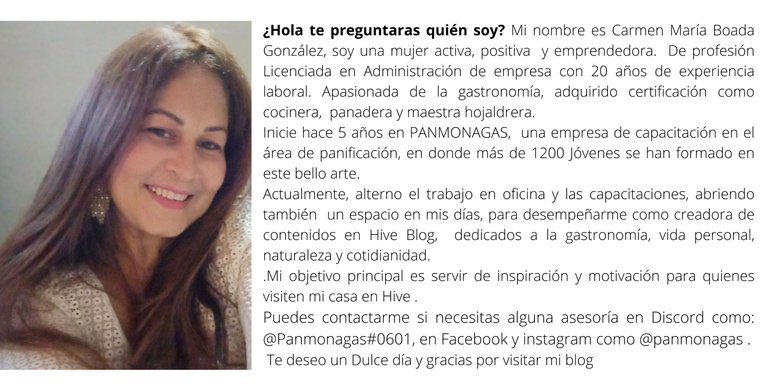 ---
---