CARROT CAKE WITH FRIENDS / TORTA DE ZANAHORIA ENTRE AMIGAS.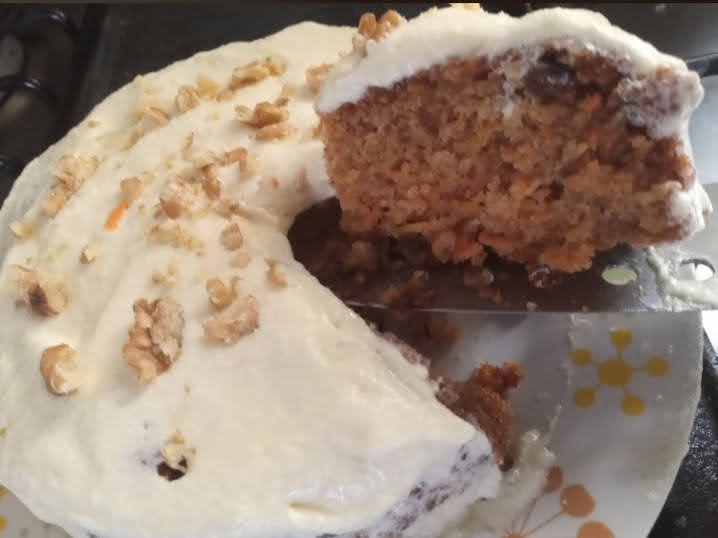 Happy and blessed day, full of abundance my HIVE friends.
Today I received a call from a dear and appreciated friend inviting me to her house, the truth is that I did not hesitate for a minute, because we spent pleasant moments remembering and telling each other our things. We never stop talking, we share a passion and it is the kitchen, every time we meet we make some comelona.
We had a craving for carrot cake and we went shopping.

We entered a store, which I thought was so cool, because it had a little bit of everything, of the ingredients used for baking. A special little corner for those who love cooking.
She and I, we wanted to have at that time, it is enough money to carry many products to entertain us in the kitchen .. hehe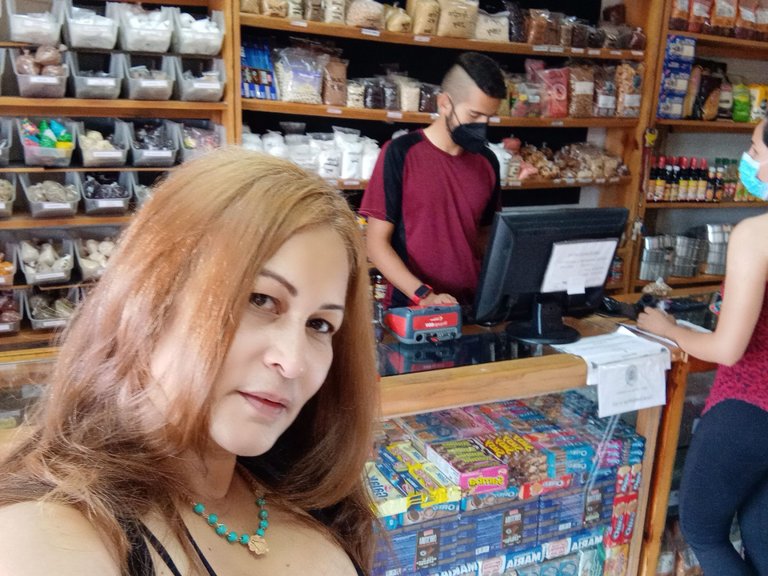 Photo by me
.
Tell me you guys, what about , if, we had all this in the pantry at home.....
Photo by me
And since the reality is different, we bought just enough to make the carrot cake in the style of my friend Yuksel. She is now the king of the kitchen and I am her assistant.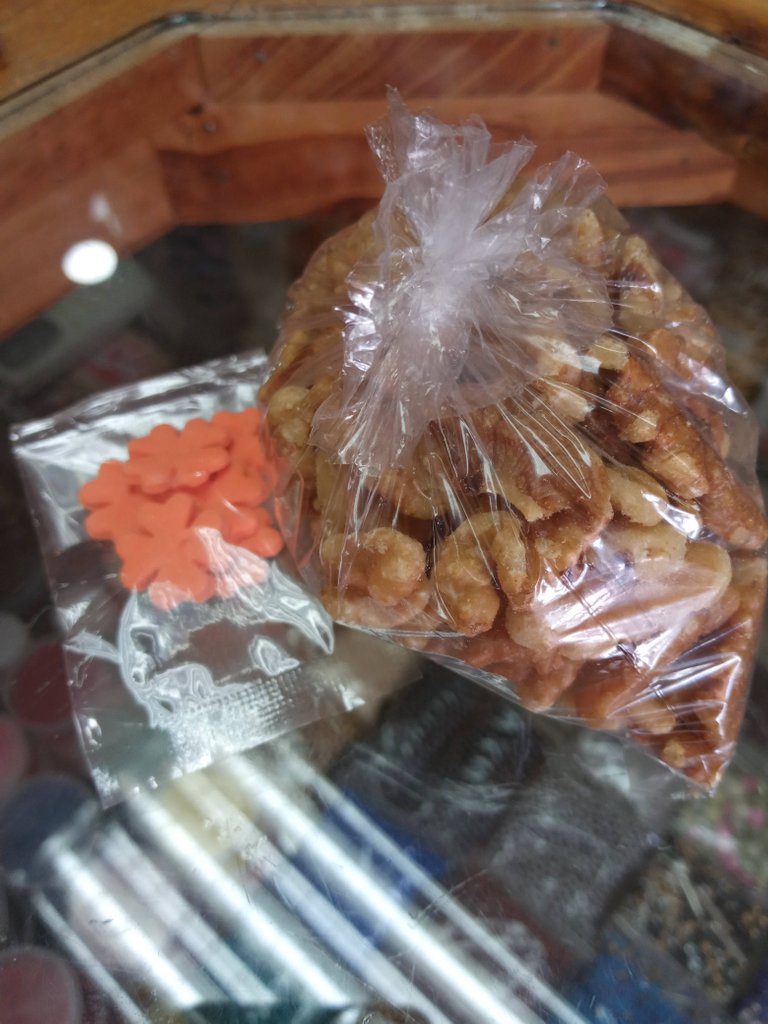 Photo by me
.
As we left the store, we enjoyed observing the stores around, and of course, amazed that every day are different prices, always up, nothing goes down everything through the roof.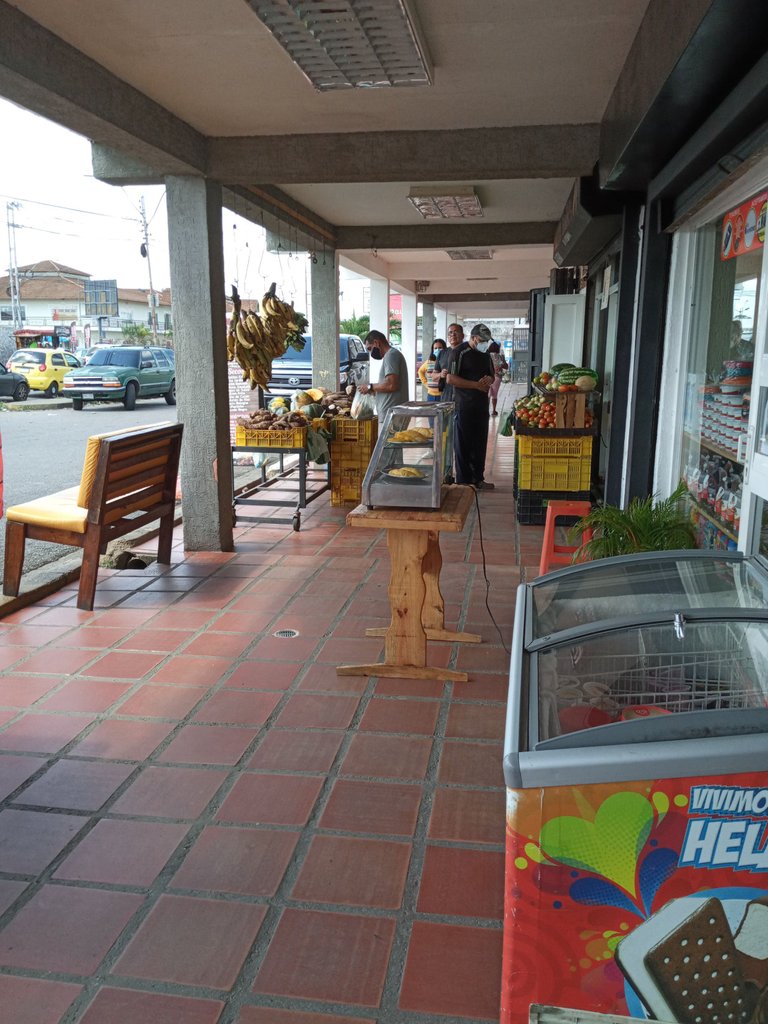 Photo by me
.
We were missing carrots, which in this case will be the protagonist of the cake.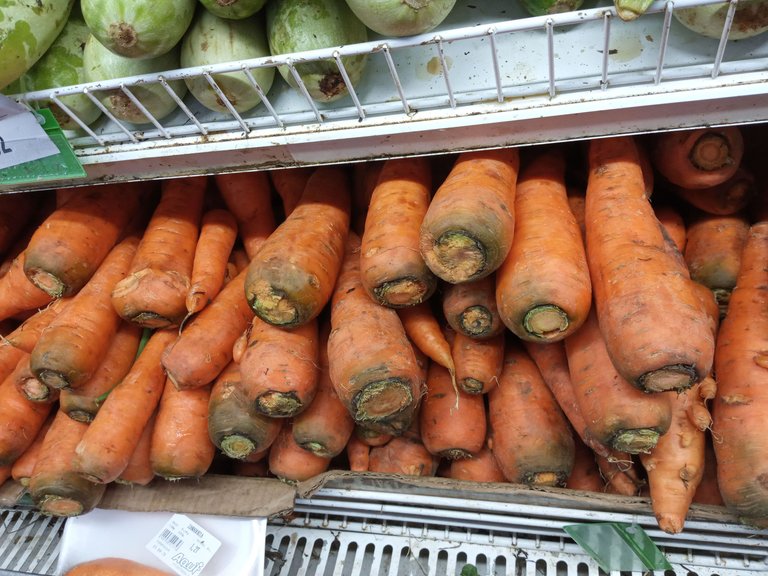 Photo by me
And since I was the assistant, I had to peel the carrots.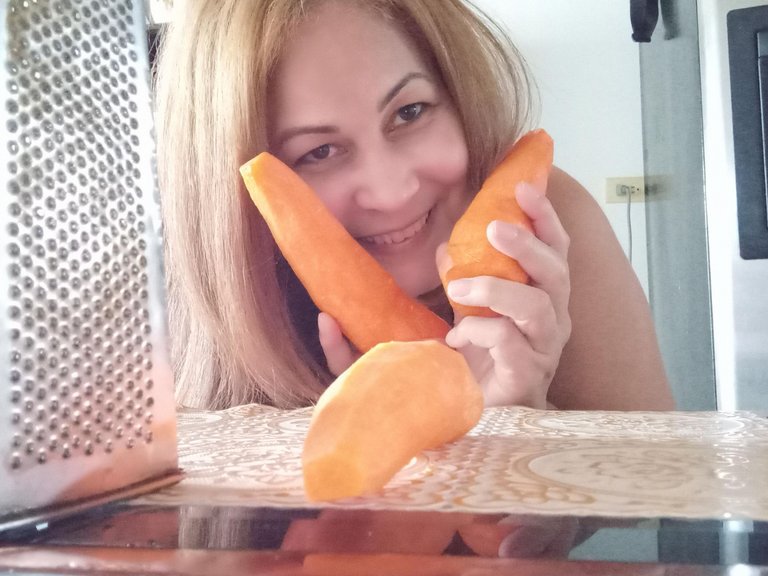 Photo by me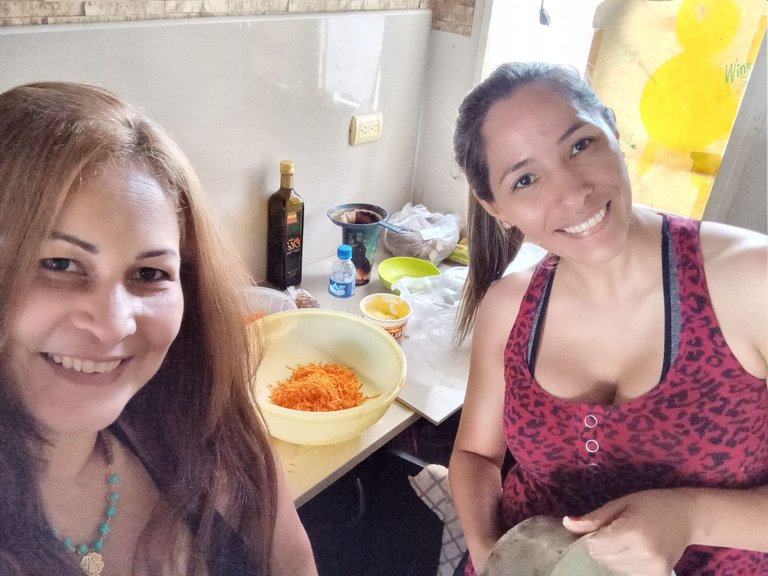 I share with you how my dear friend, makes this delicious Carrot Cake, which we like so much and is very simple to make.
INGREDIENTS
3 cup grated carrots
4 eggs
1 1/4 cup vegetable oil
2 cup sugar
2 cup leavening flour
2 tablespoons baking powder
1/2 teaspoon salt
1/2 teaspoon baking soda
2 teaspoons ground cinnamon
Grated nutmeg
2 tablespoons vanilla
Baking temperature: 200 degrees
Cake weight: 500 g
Procedure.
Grate the carrots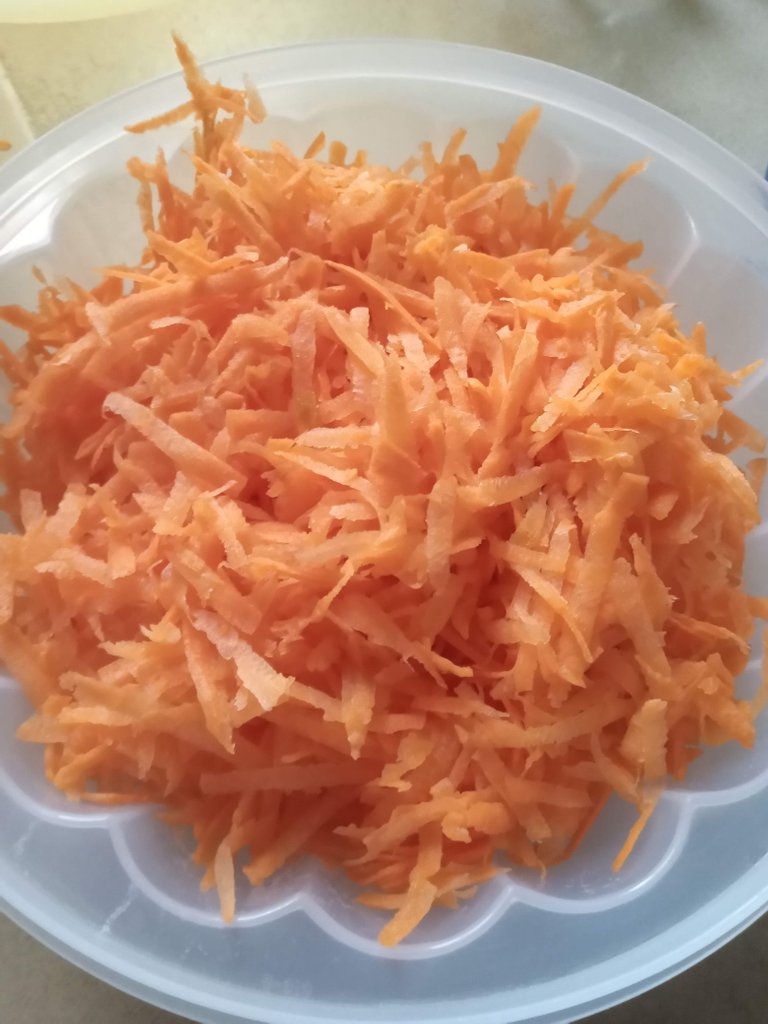 Photo by me
.
Place the carrots in a blender and set one cup aside.
Add the eggs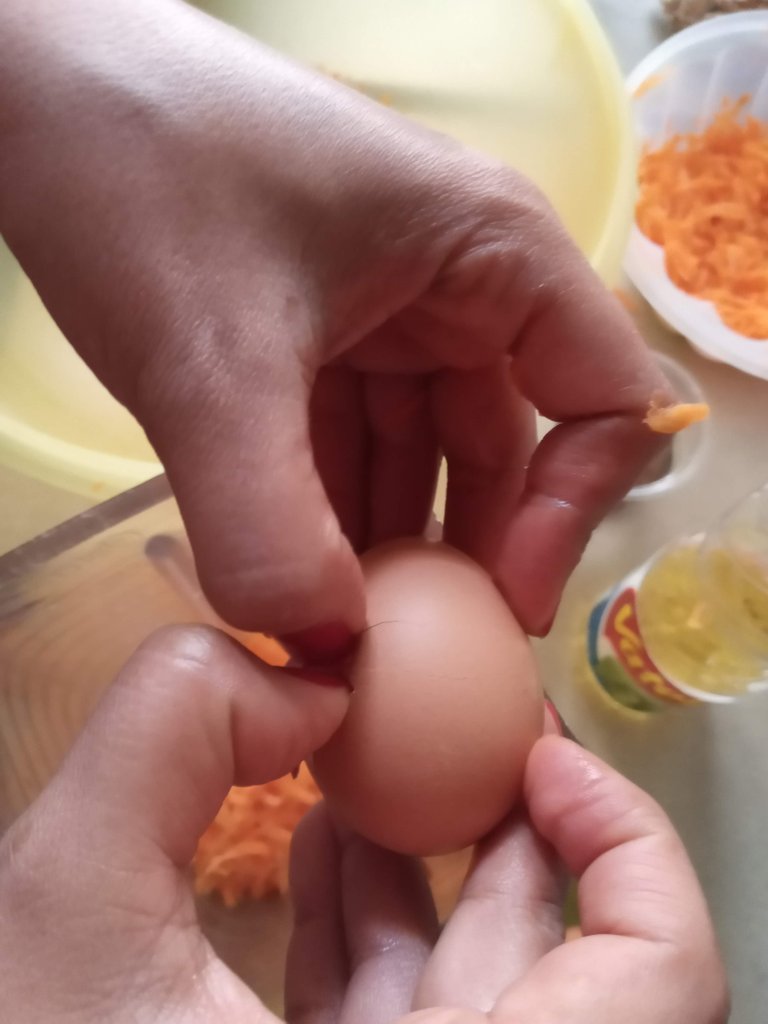 Photo by me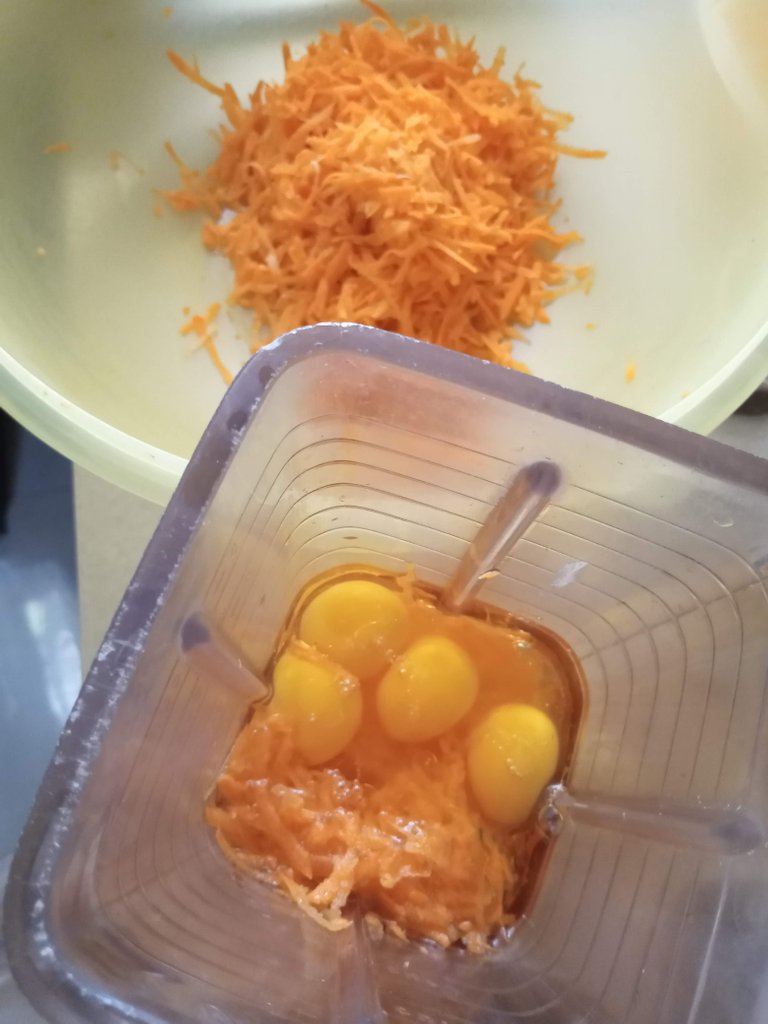 Photo by me
Stir in the oil, vanilla.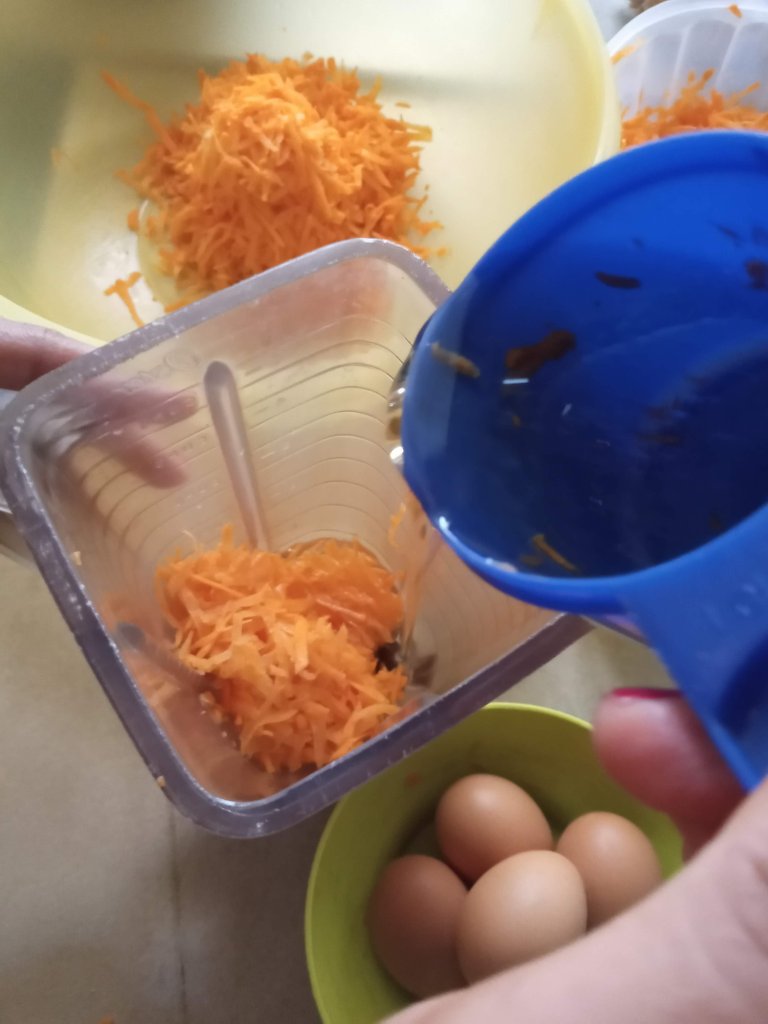 Photo by me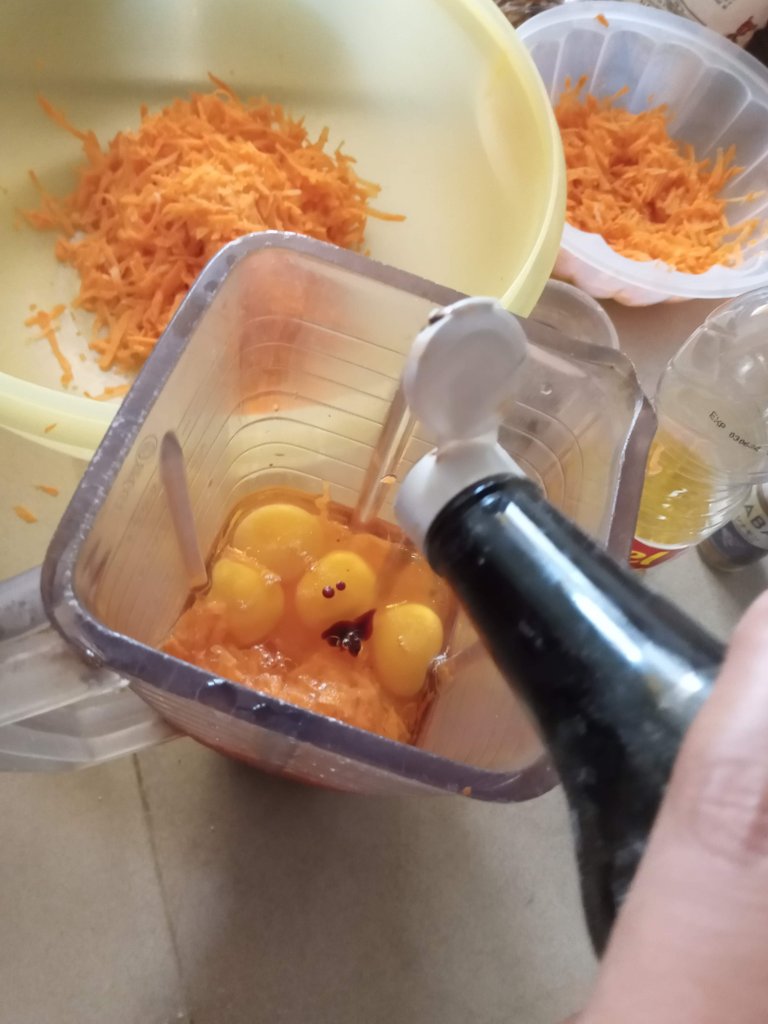 Photo by me
We proceed to liquefy.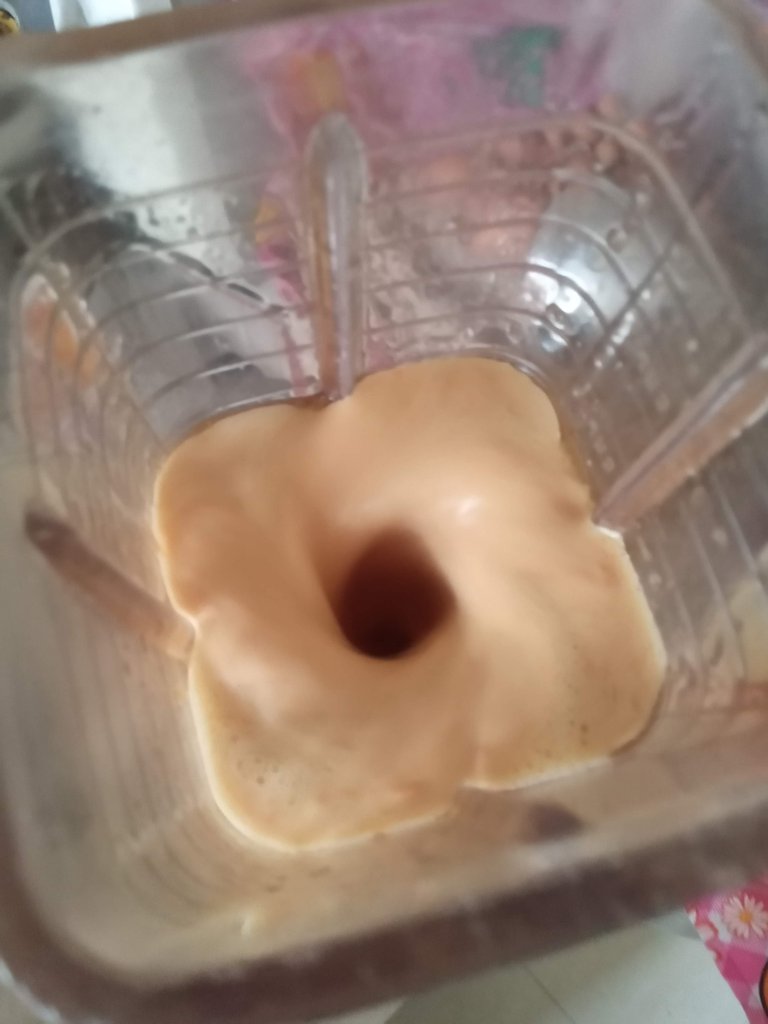 Photo by me
On the other hand, incorporate in a container, the wheat flour, salt, baking soda, sugar, sweet spices and carrot.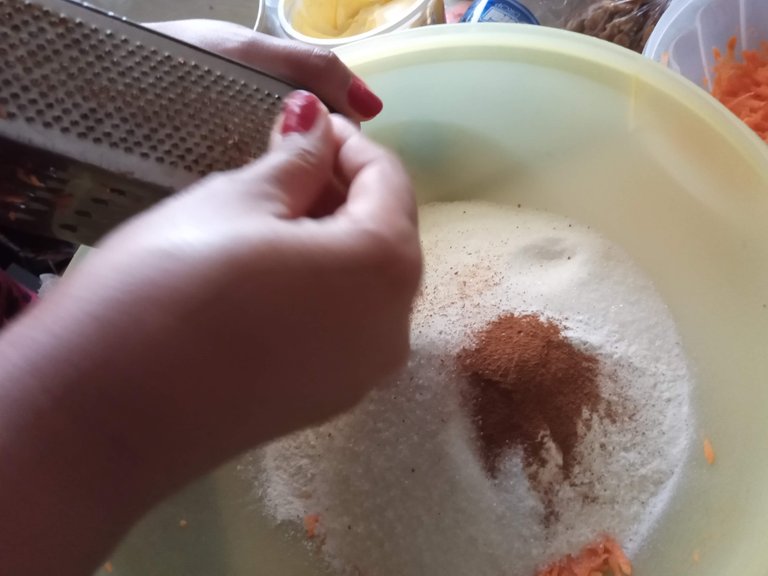 Photo by me
.
Mix the dry ingredients together.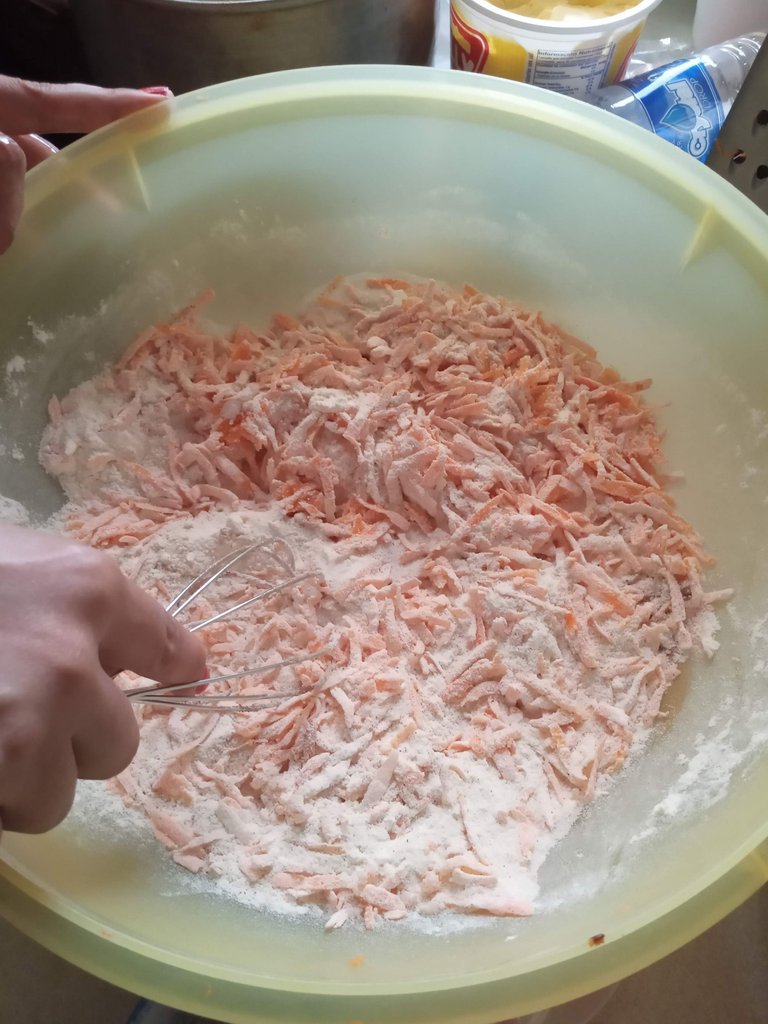 Photo by me
Incorporate into the dry mixture, the liquid from the whipped carrot.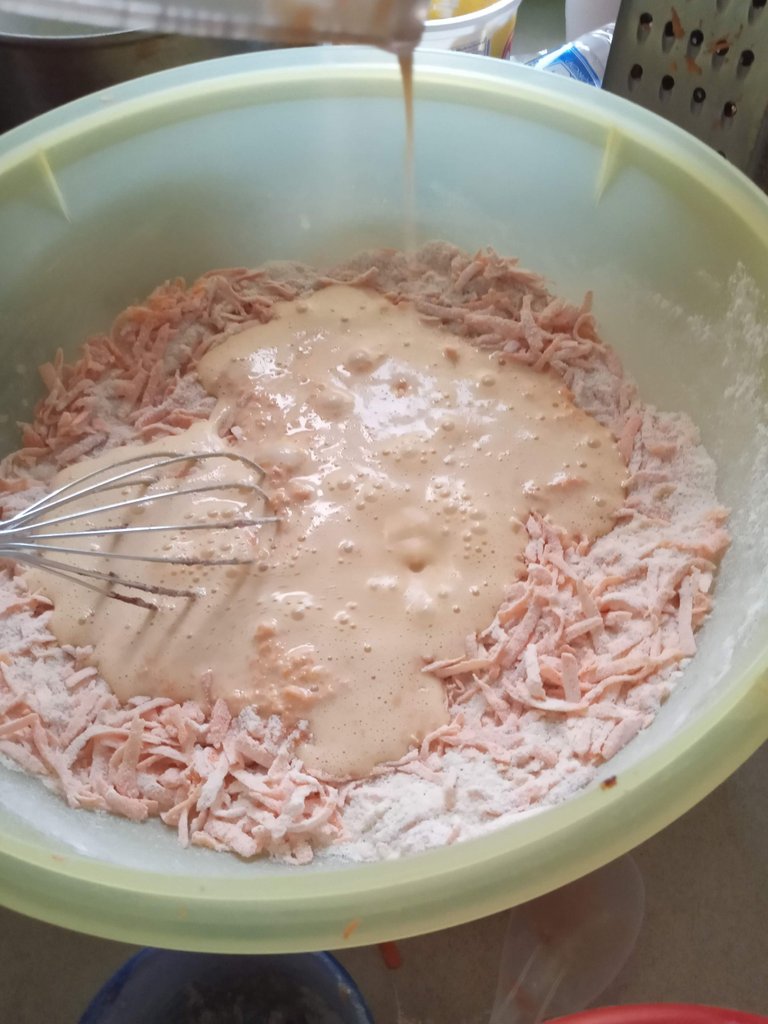 Photo by me
.
We grease a pan with butter and then add wheat flour, in order, to detach the cake when we take it out of the oven.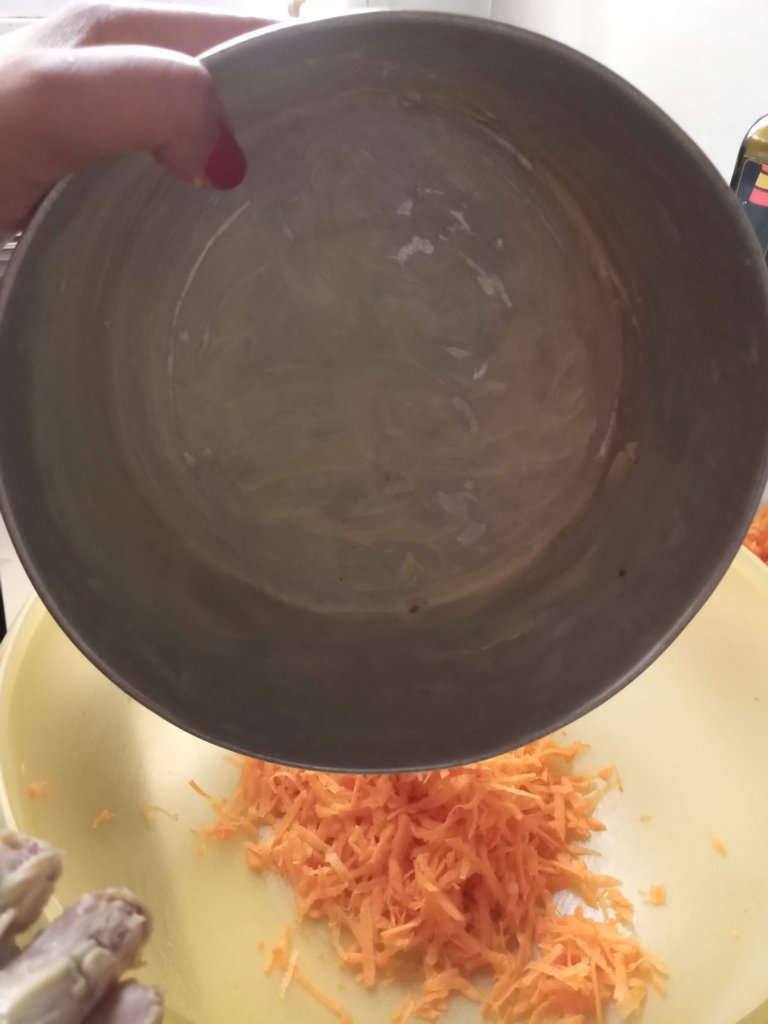 Photo by me
.
When we take it out of the oven, let it rest and then proceed with a knife to cut it in half, if we want to fill it.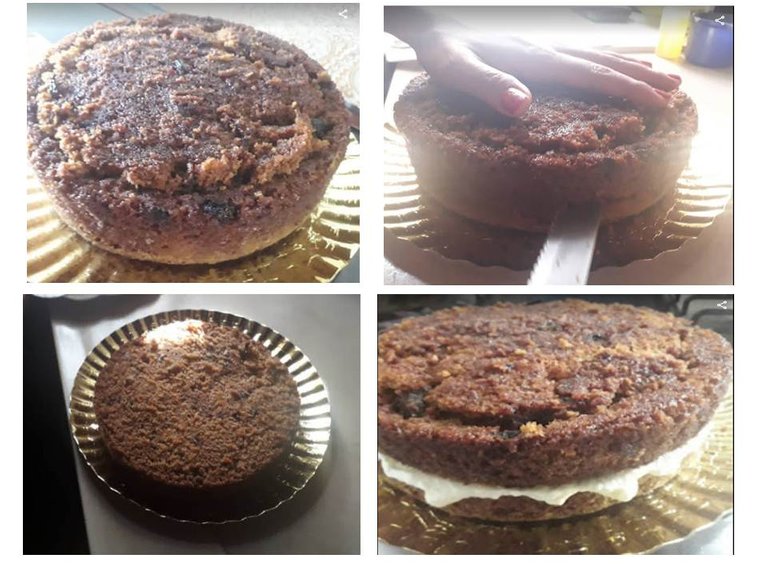 Photo by me
.
To decorate, we beat the butter, cream cheese and add powdered sugar and vanilla essence.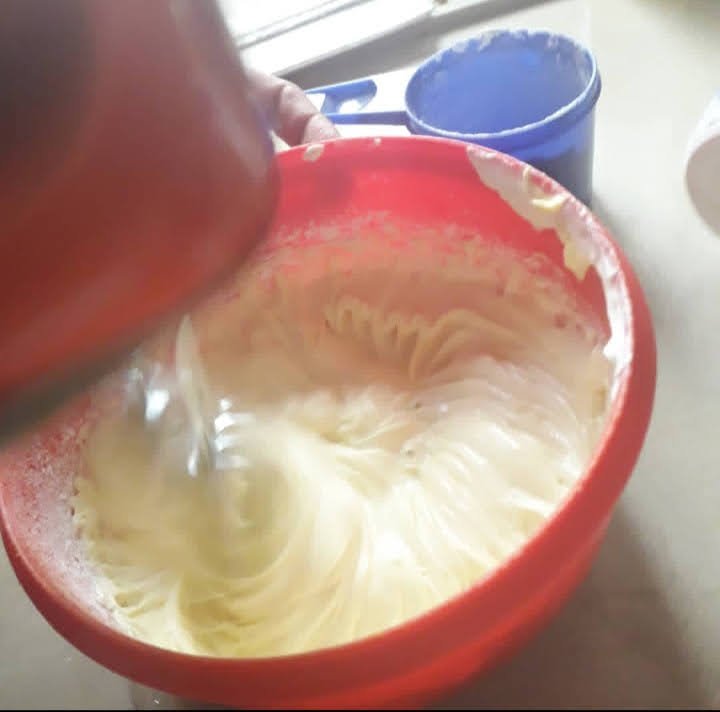 Photo by me
Fill and decorate with walnuts, place a few roses of patillaje.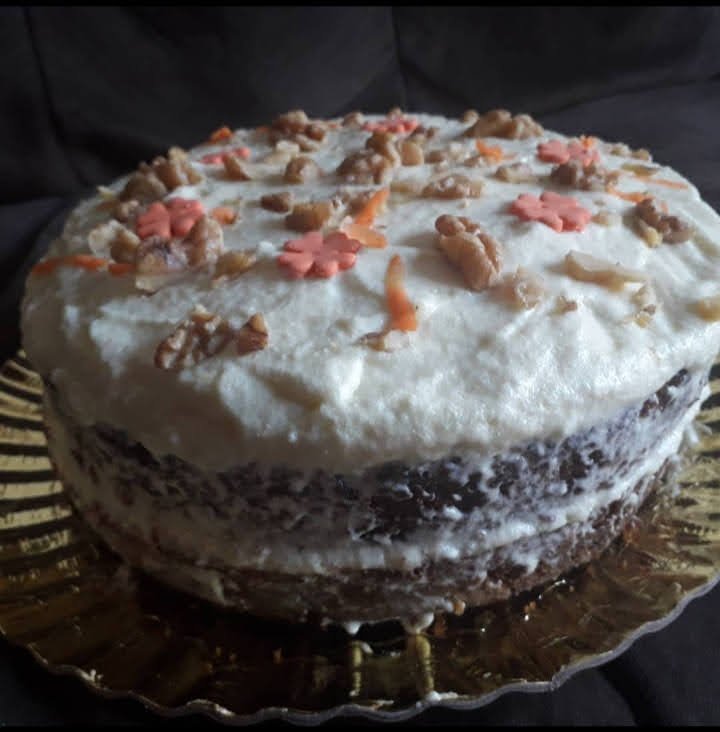 And enjoy the day among friends.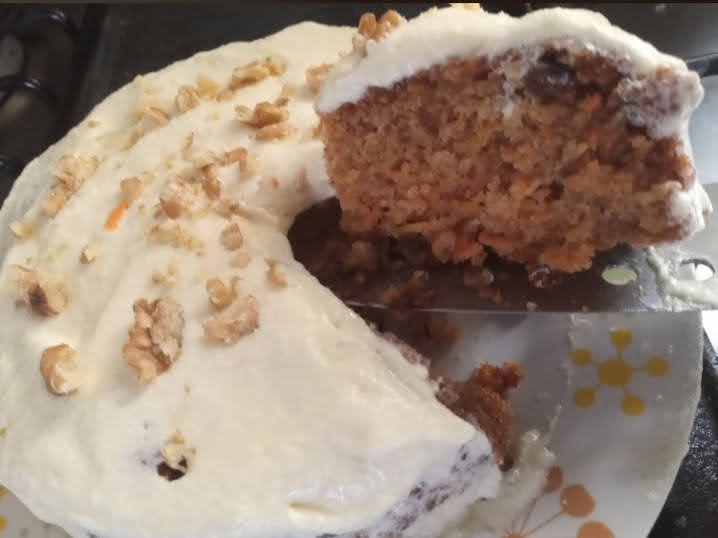 Photo by me
.
Thanks for joining me friends, we will be sharing in the coming days more 100% original content.
Images are my own taken with Samsung phone. Use separators and banner made with Canva. Use Deepl translator.


TORTA DE ZANAHORIA ENTRE AMIGAS.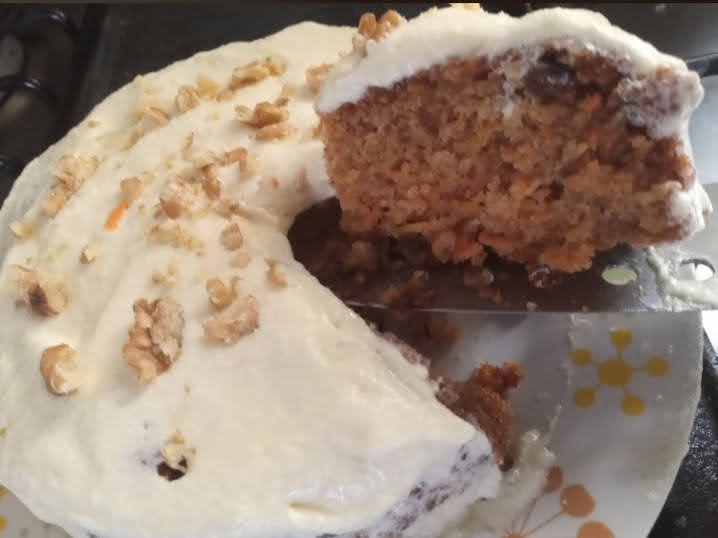 Feliz y bendecido día, lleno de abundancia mis amigos de HIVE.
Hoy recibí una llamada de una querida y apreciada amiga invitándome a su casa, la verdad que no dude ni un minuto, pues pasamos momentos agradable recordando y contándonos nuestras cosa. Nunca paramos de hablar, compartimos una pasión y es la cocina, cada vez que nos encontramos hacemos alguna comelona.
Se nos antojó comer torta de Zanahoria y nos fuimos de compra..

Entramos a una tienda, que me pareció tan genial, porque tenía de todo un poquito, de los ingredientes que se utilizan para la repostería. Un rinconcito especial, para los amante de la cocina.
Ella y yo, queríamos tener en ese momento, es bastante dinero para llevar muchos productos para entretenernos en la cocina .. jeje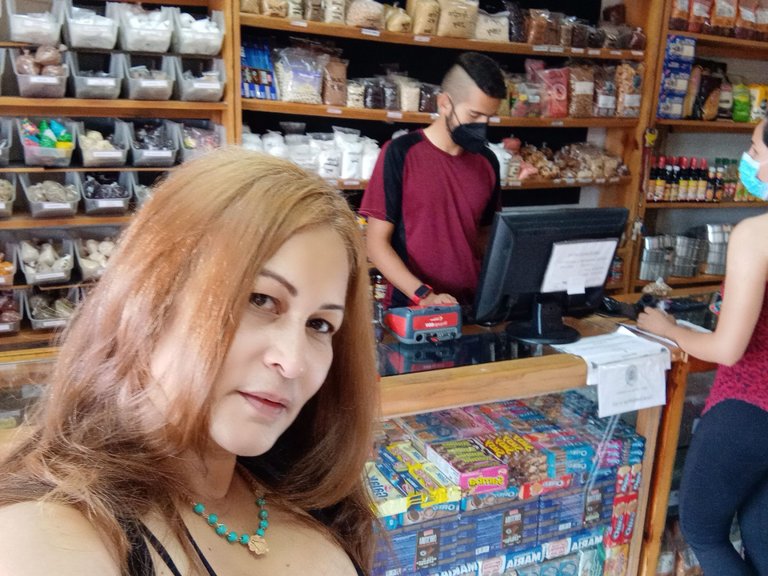 Photo by me
Díganme ustedes, que tal , si, tuviéramos todo esto en la despensa de casa...
Photo by me
Y como la realidad es otra, compramos lo justo, para elaborarla torta de zanahoria al estilo de mi amiga Yuksel. Ella hoy es la Reyna de la cocina y yo su asistente.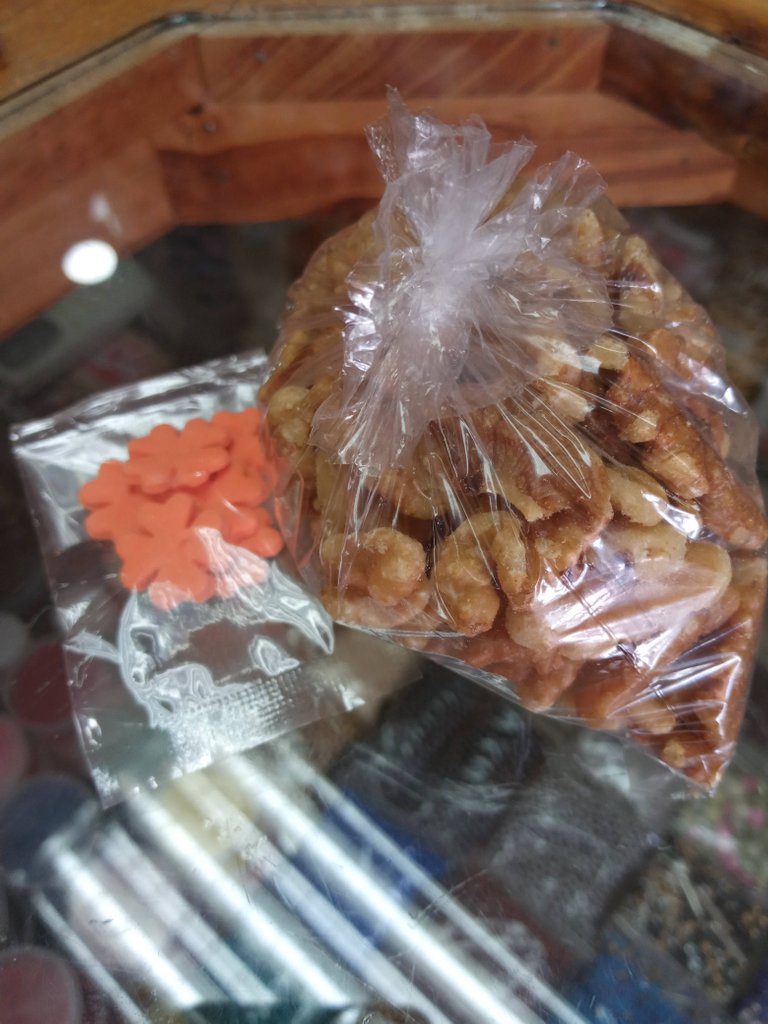 Photo by me
Al salir del local, disfrutamos observando los comercios que se encuentran alrededor, y por supuesto, asombrada que todos los días son precios diferentes, siempre al alza, nada baja todo por las nubes.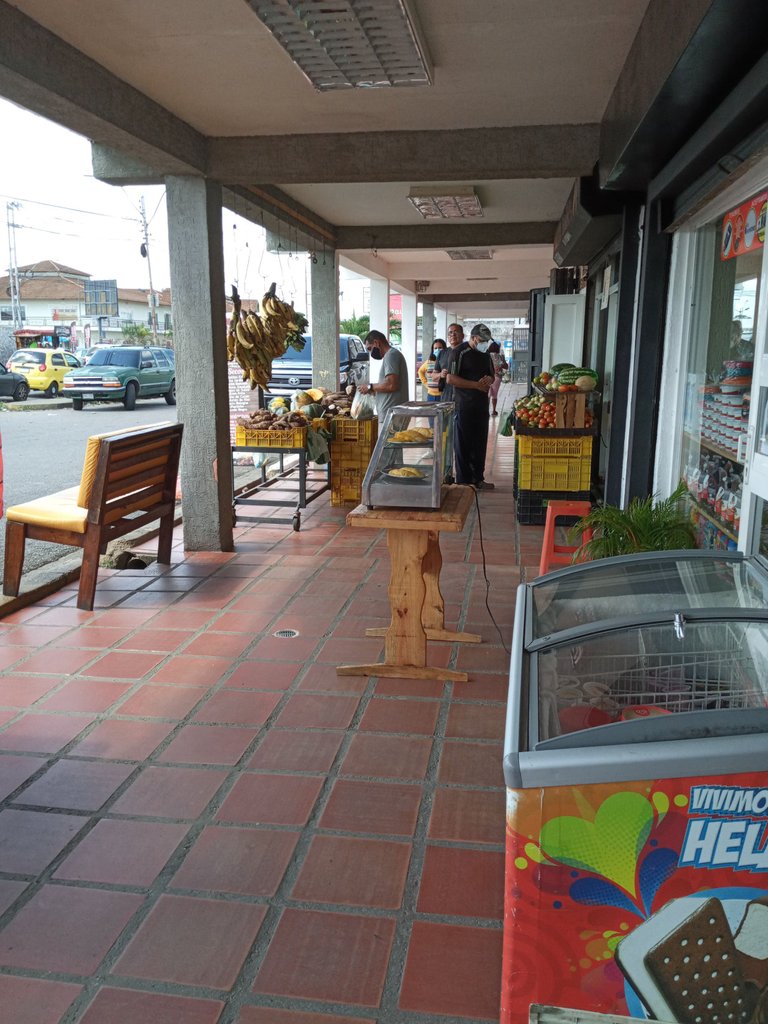 Photo by me
Nos faltaban las zanahoria, que en este caso será la protagonista del pastel.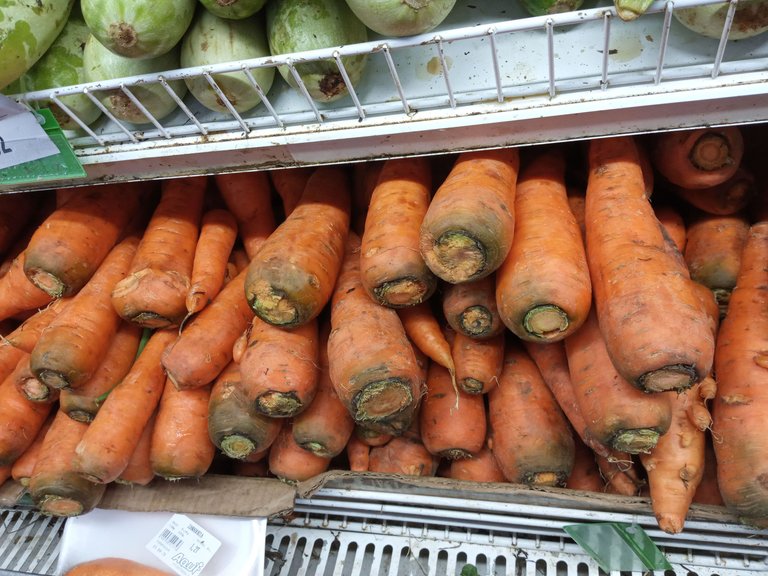 Photo by me
Y como yo estaba de asistente, me toco pelar las zanahoria.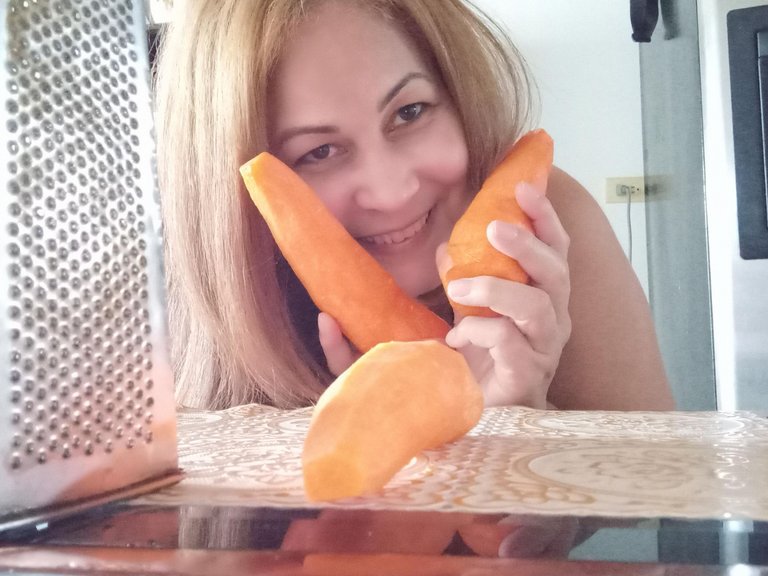 Photo by me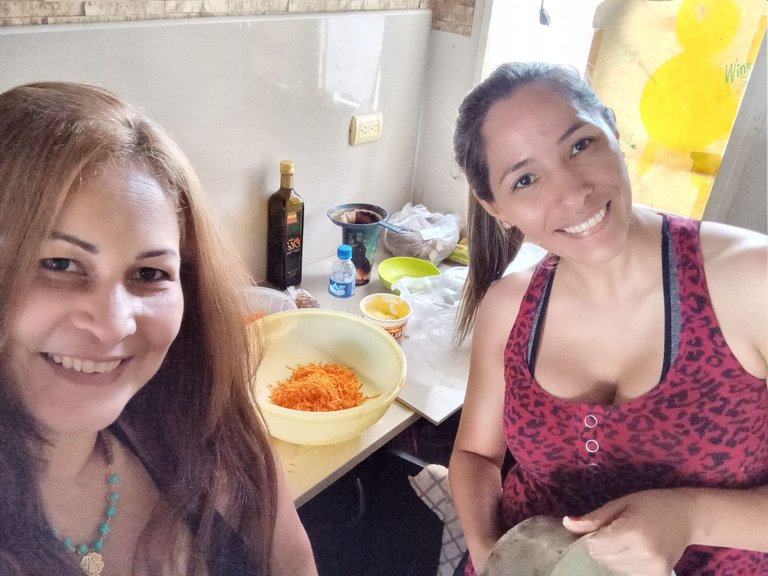 Les comparto como mi querida amiga, realiza esta deliciosa Torta de Zanahoria, la cual nos gusta tanto y es muy sencilla de realizar.
INGREDIENTES
3 taza de zanahoria rallada
4 huevos
1 1/4 taza de aceite vegetal
2 taza de azúcar
2 taza de Harina leudante
2 cucharadas de polvo de hornear
1/2 cucharada pequeña de sal
1/2 de bicarbonato de soda
2 cucharadas pequeña de canela molida
Ralladura de nuez moscada
2 cucharadas de vainilla
Temperatura de horneado: 200 grados
Peso de la torta: 500 g
Procedimiento.
Rallar las zanahorias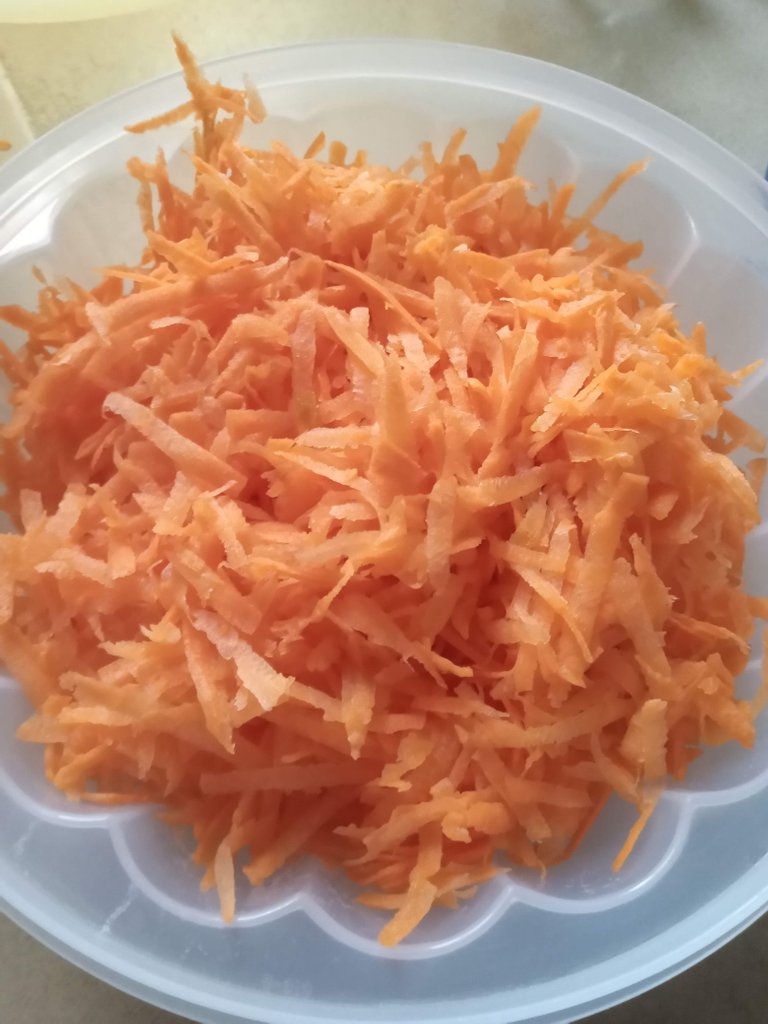 Photo by me
Colocar en la licuadora, la zanahoria y reservar una taza aparte.
Anadir los huevos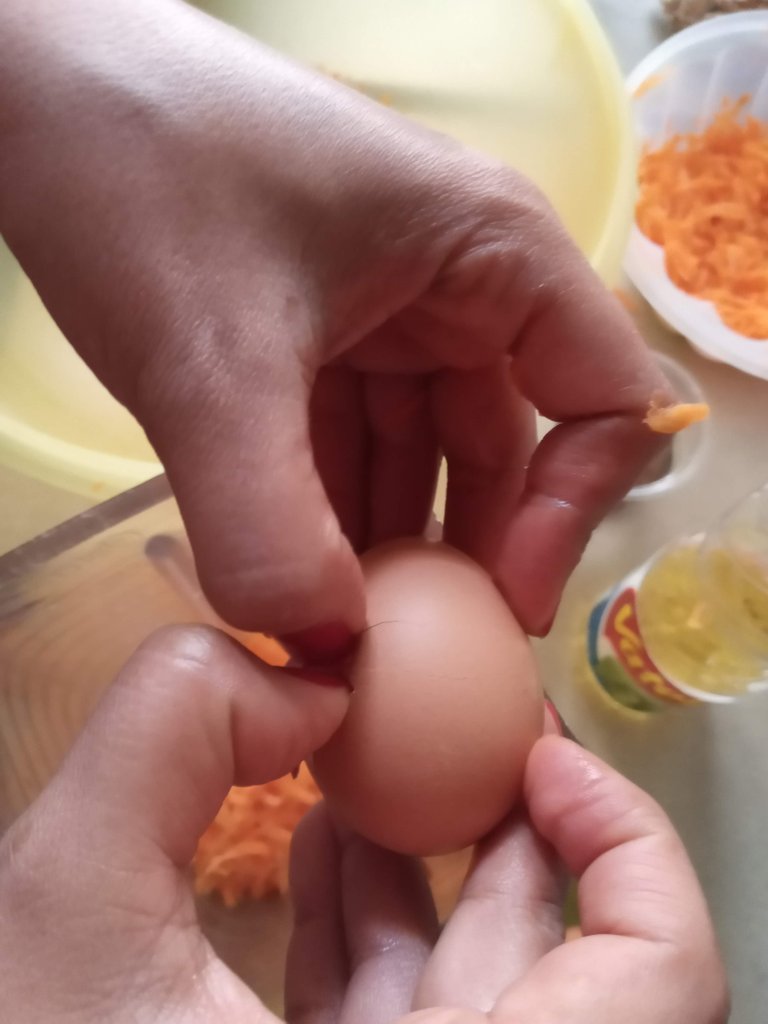 Photo by me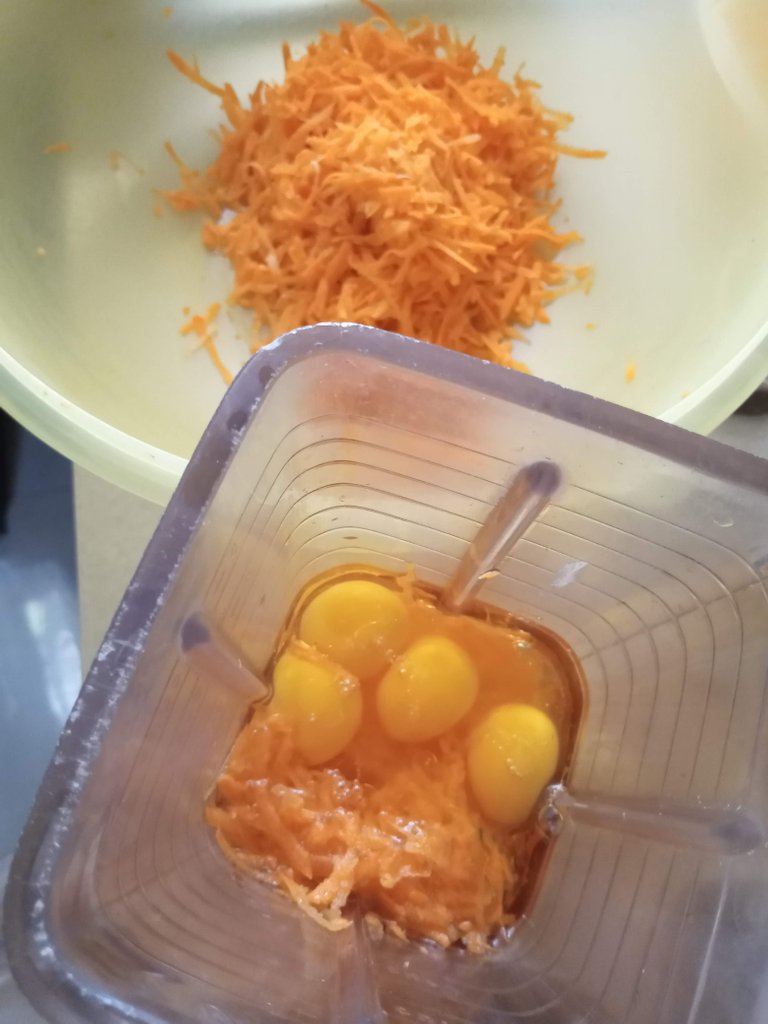 Photo by me
Incorporar el aceite, vainilla.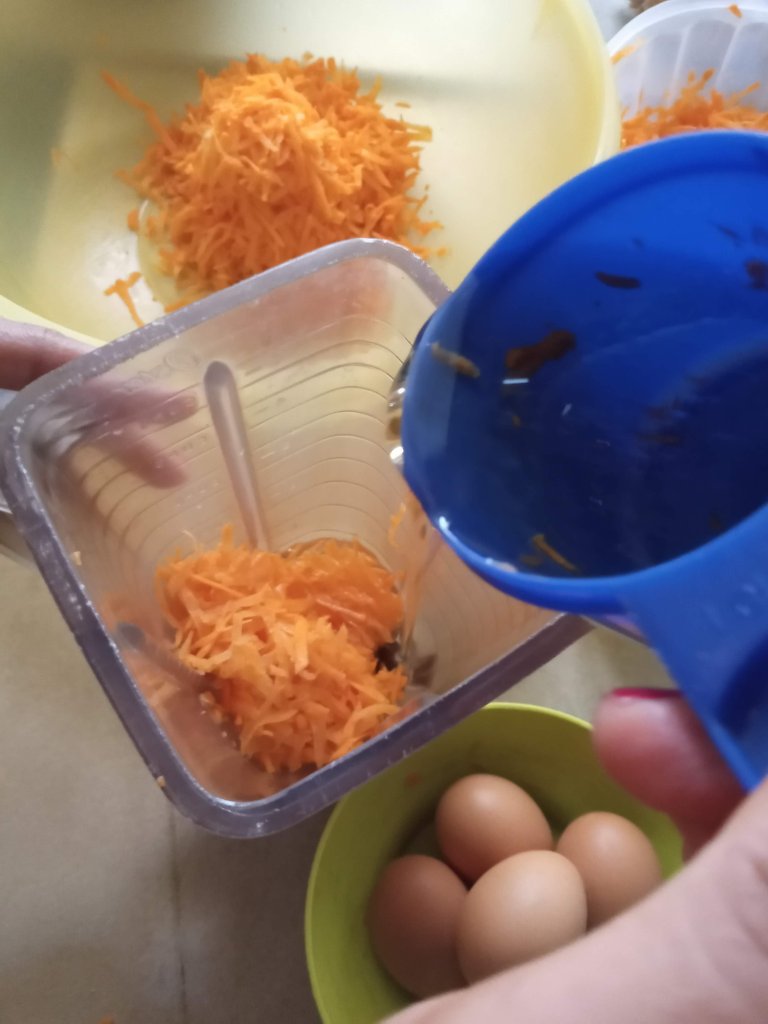 Photo by me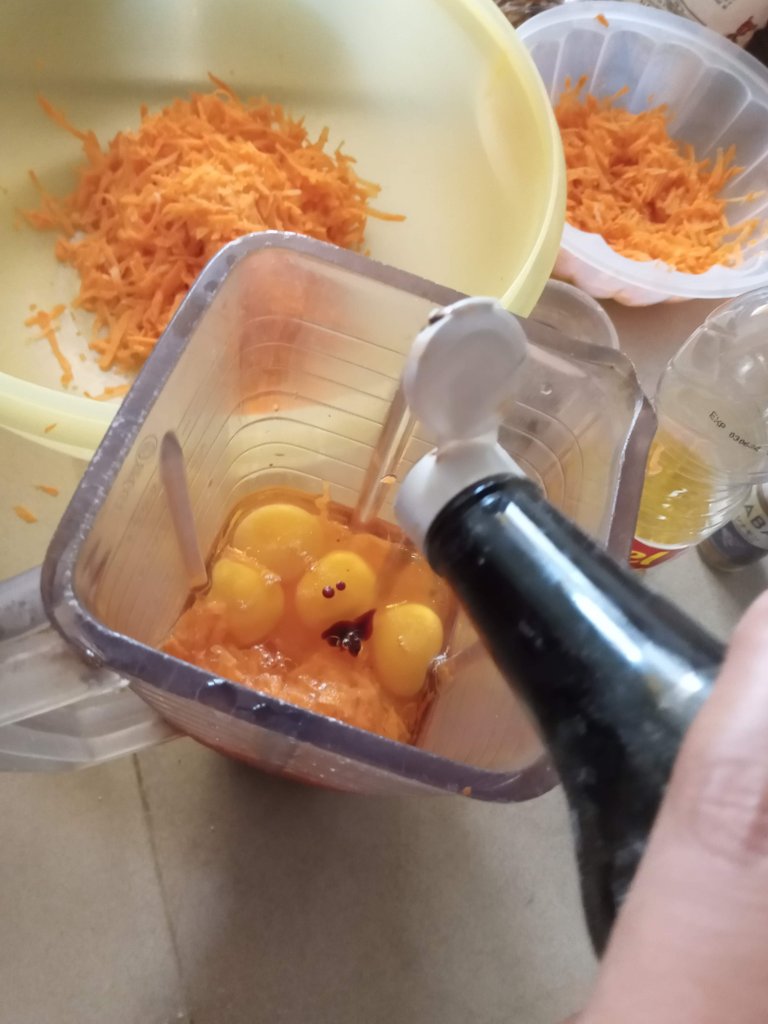 Photo by me
Procedemos a licuar.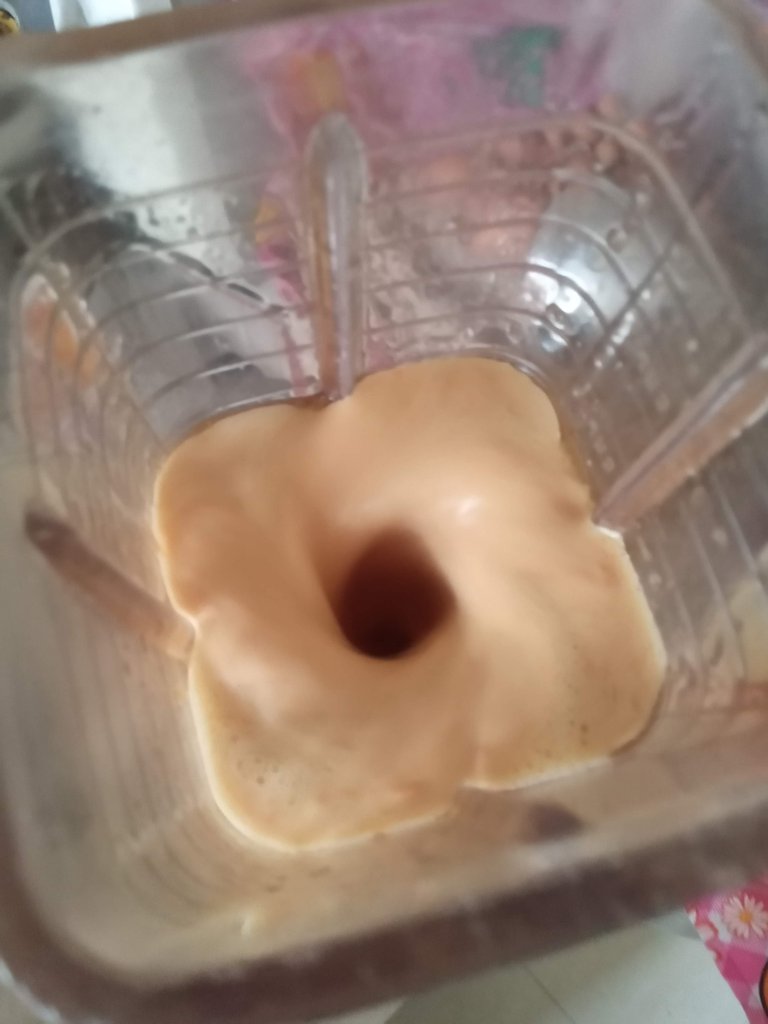 Photo by me
Por otro lado, incorporar en un envase, la harina de trigo, la sal, bicarbonato, azúcar, las especies dulces y la zanahoria.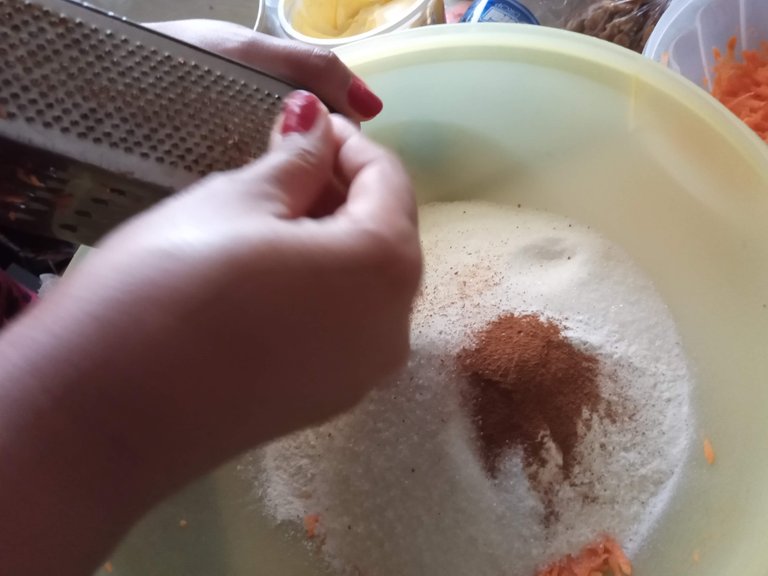 Photo by me
Mezclar los ingredientes secos.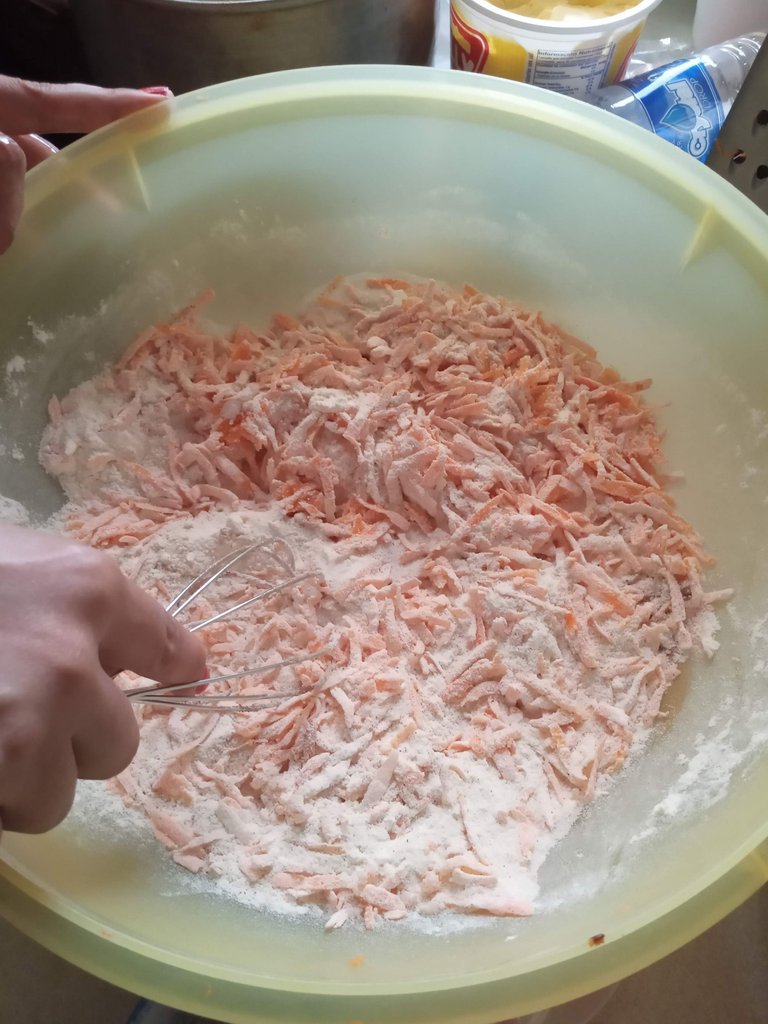 Photo by me
Incorporar a la mezcla seca, el líquido de la zanahoria batida.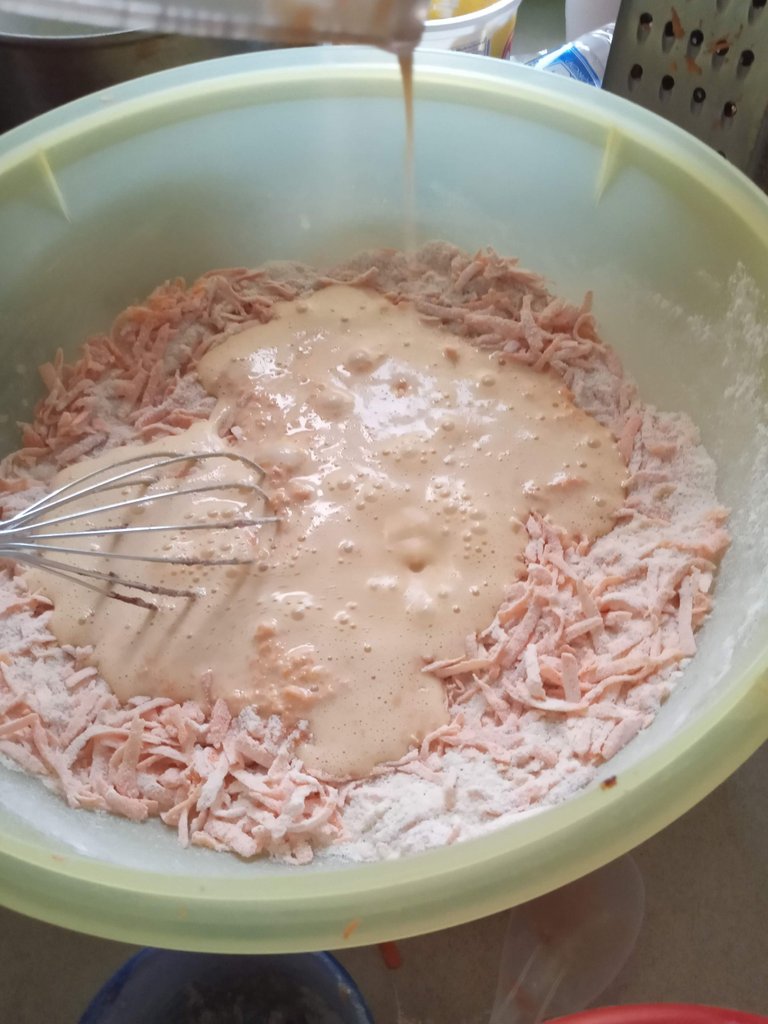 Photo by me
Engrasamos una bandeja con mantequilla y luego agregamos harina de trigo, con el fin, de despegar la torta cuando la saquemos del horno.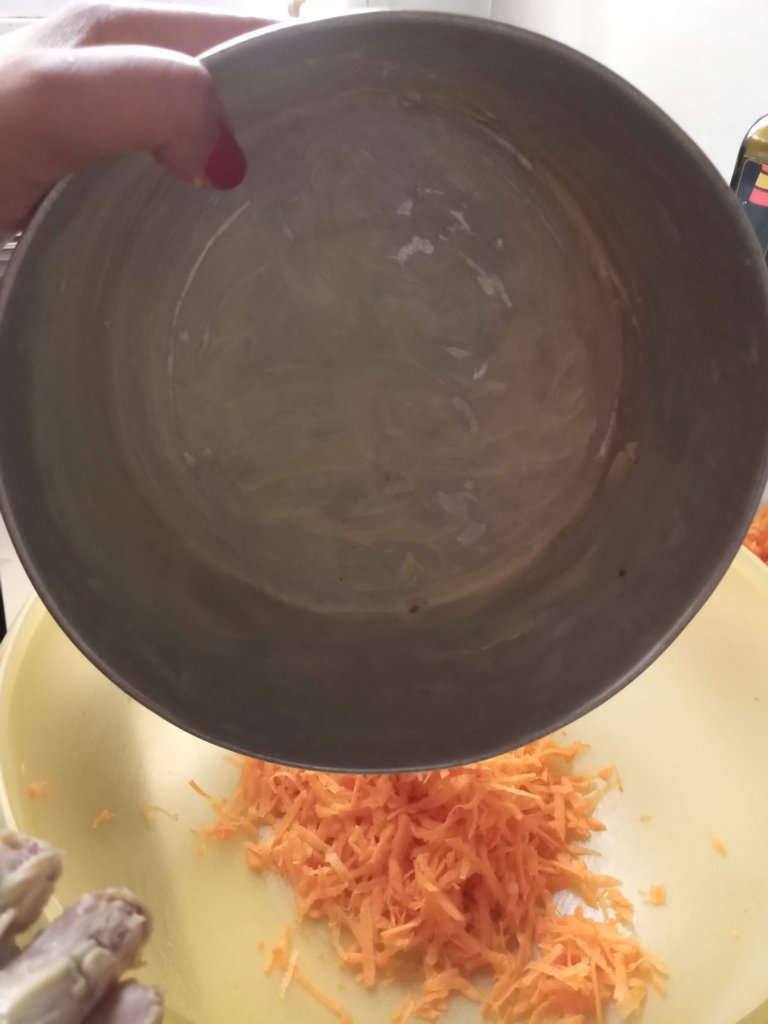 Photo by me
Al sacar del horno, dejar reposar y luego procedemos con un cuchillo a cortar a la mitad, si la queremos rellenar.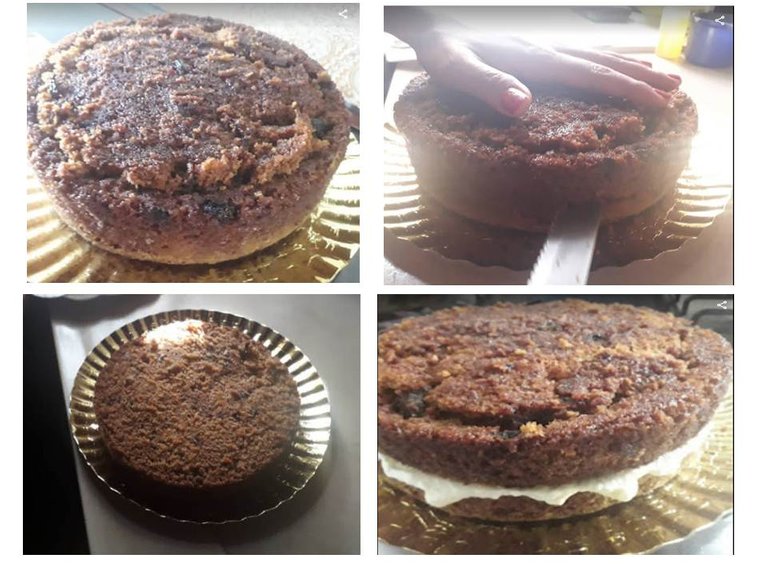 Photo by me
Para decorar, batimos la mantequilla, el queso crema y agregamos azúcar glass y esencia de vainilla.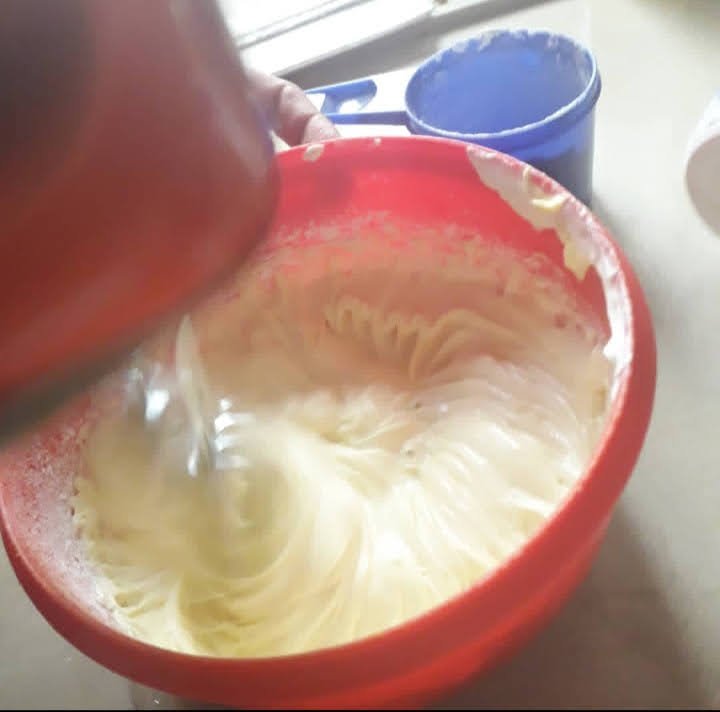 Photo by me
Rellenamos y decoramos con nueces, le colocamos unas rosas de patillaje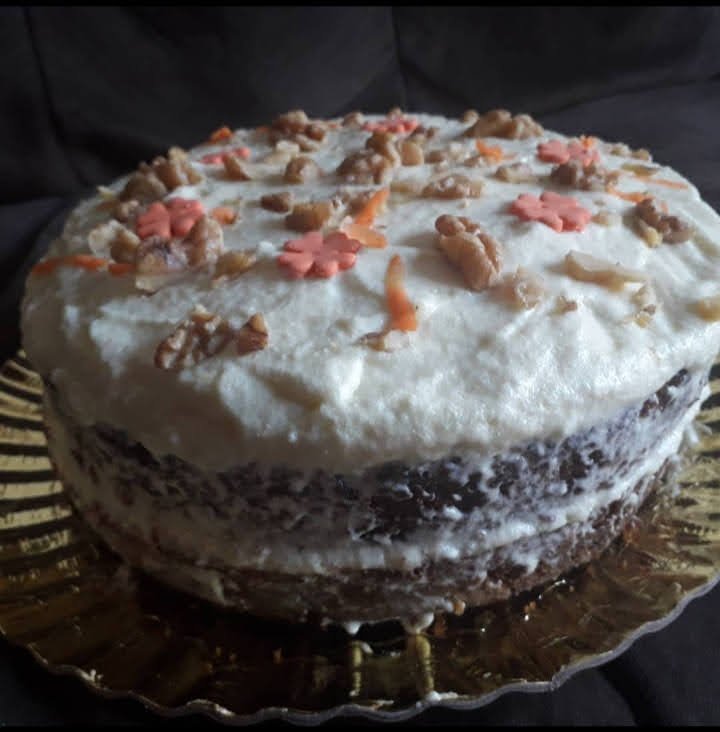 Y a disfrutar del día entre amigas.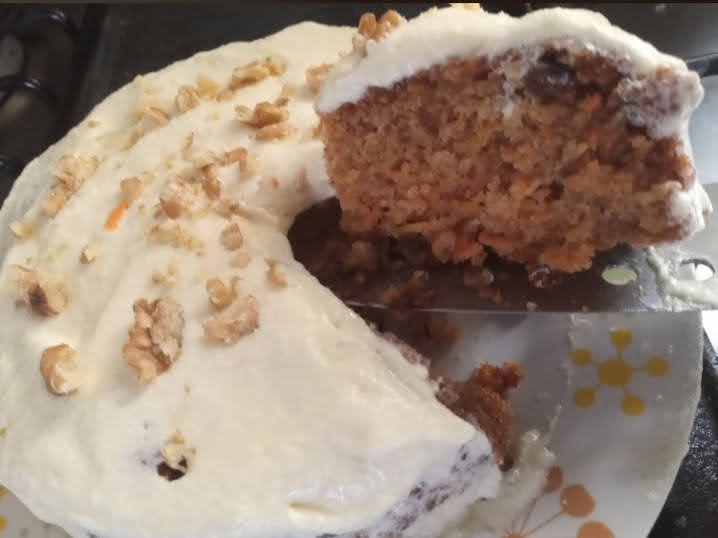 Photo by me
Gracias por acompañarme amigos, estaremos compartiendo en los próximos días más contenido 100 % original.
Las imágenes son de mi propiedad tomadas con el teléfono Samsung. Utilice separadores y banner hechos con Canva. Use traductor Deepl.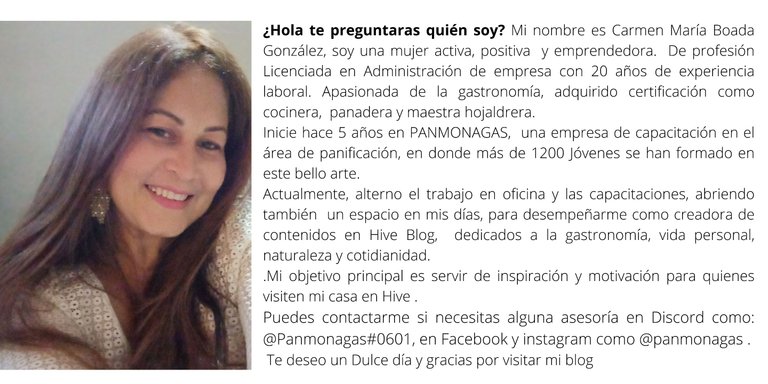 ---
---