<<< HiVE RaFFLe: JUNE 2022 ! >>> (by @palimanali) ---- > Just by sending a 1 Hive TIP this post, you are IN for the FULL POOL of Tips of this post.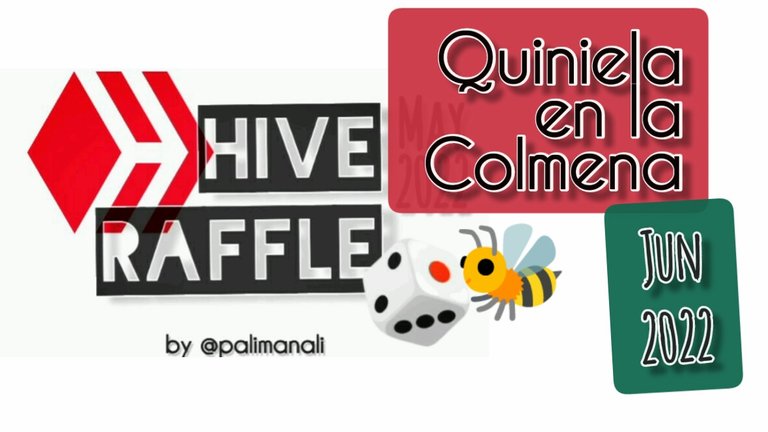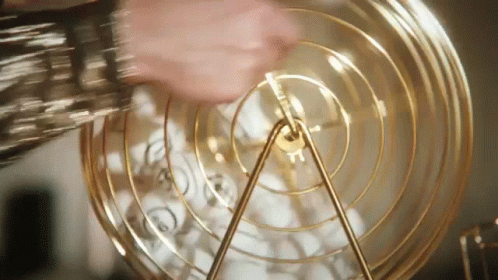 ---
~ Español abajo ~
---
Hi everybody!!! Are you in for some gambling?
---
My name is Pali Manali. I'm the creator of the HiVE RaFFLe.
Once a month I invite you to play and have the chance to win some easy Hives. The mecanism is very simple:
You Tip this post with 1 Hive -within a week from posted- to enter the spinning wheel and the possibility of winning the Full Tip Pool of this post.
For Example:

You and 13 HIVE other accounts TIP 1 Hive to this post within the first week after the post.

RaFFLe takes place with the 14 participants

1 account wins 100% of the TIPS: 14 HIVE
I'll do the raffle manually and post the video in @threespeak within the second week after the post.
No commisions for me (@palimanali).
And I can also play and win.
If you Tip more than 1 Hive, the rest goes for me. Thks for the gesture.
Lets get it on!!!
Good Luck!
I invite randomly to this edition:
@taskmaster4450
@canadian-coconut
@singhcapital
@crrdlx
@cabelindsay
@ryzeonline
@theycallmedan
@livinguktaiwan
@marc-allaria
@geekgirl
@benii
@chosenfingers
@ovey10
@nahupuku
@jim888 @dylanhobalart @pal.alfa @nazomimatute1998 @manncpt @lisanomadsoul @mammasita @musicandreview
---
Here last edition's Draw.
---
SPREAD THE WORD!!!
!LUV
@palimanali
PD: If you don't want to be invited, tell me and I won't again.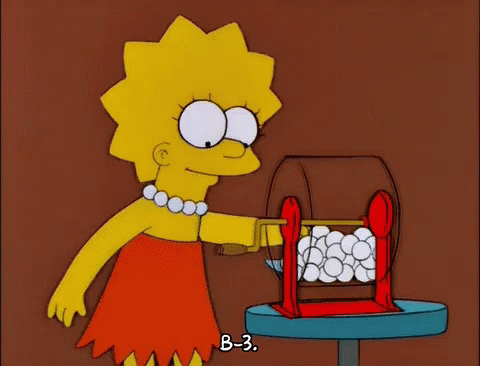 ---
~ Español ~ ~ Español ~ ~ Espanol ~
---
---
Mi nombre es Pali Manali, creador de la Quiniela en la Colmena.
Una vez al mes invito a jugar y tener chance de ganar Hives fáciles! El mecanismo es muy simple:
Das propina a esta publicación con 1 Hive, dentro de una semana desde la publicación, para ingresar al bolillero y a la posibilidad de ganar el fondo completo de propinas de esta publicación.
Por ejemplo:

Tú y otras 13 cuentas de HIVE dan propina de 1 Hive a esta publicación dentro de la primer semana desde publicada.

La Quiniela se lleva a cabo con los 14 participantes

1 cuenta gana el 100% de los TIPS: 14 HIVE
Haré el sorteo manualmente y publicaré el video en @3speak a la segunda semana de publicado el post.
No hay comisiones para mí (@palimanali).
Y también puedo jugar y ganar.
Si das propina de más de 1 Hive, el resto va para mí. Gracias por el gesto.
A jugar pués!!!
Buena Suerte!
Invito a jugar:
@esperanzac @mimi05 @ylich
@mipiano @alex-rourke @eddiespino @micaela.nomade
@takiart @ilazramusic @grisvisa @karlaquinviolin @jesuslnrs @universoperdido @camiloferrua @josemalavem @lphnfotografia @librepensadora @fulani @juanbg @evabogus @nahuelhuapi @violetaperez @
---
Aquí el sorteo de la edición anterior.
---
CORRAN LA VOZ!!!!
@palimanali
PD: Si no quieres ser [email protected] otra vez, dime y no lo haré.
---
---