Hive Open Mic #98 - Radhey Govinda (cover)
---
Radhe Govinda instrumental, Hive #openmic 98
---
At first when I knew about this weeks theme, I thought it difficult for myself. Don't know why. Then I recognized I everyday communicate with the Great Spirit through music, and quite easy to pick up somerhing to share with you all.
Lately I have been practicing this melody of an Hindu Chant to Krishna, who is also called Radhe Govinda, in the eternal unity of divine Masculine and Feminine. You can watch and listen this amazing uplifting chanting here.
I'm inspired by it, trying to adapt the indian mystic sound to the ukulele. I'm trying very hard do make the ukulele sing like a Sitar, or a Sarod, which is kind of very ambicious for this little four-stringed instrument.
Anyway, i'm proud of what I'ved achieved, for it really connects me with the Great Spirit, call it God, Krishna, Allah, or Radhey Govinda.
Cheers to everyone!
@palimanali
---
PD: If you like my spiritual ukulele style, I would be glad to share my knowledge with you. Just contact me: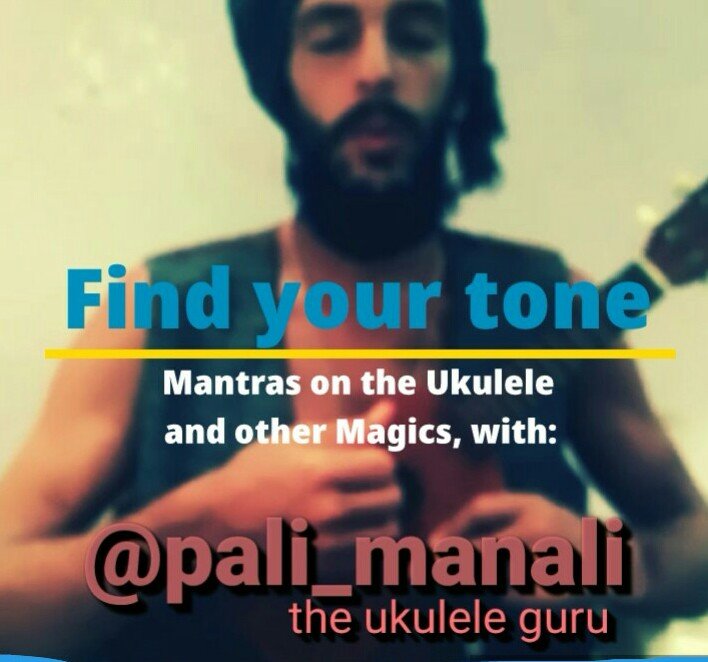 ---
▶️ 3Speak
---
---