Mass indoctrination Day day 3 Live on Zoom
After such amazing hymns and melodies from the choir and orchestra here are the things I learnt from the teachings in the indoctrination.
We are in the process of studying, examining the word of God has the Bible instructs us to do because of they are alot of false prophets in the world today .
We are studying the True doctrines of our Lord Jesus Christ, in Christianity our master is Jesus.
1 John 4:1
Beloved, believe not every spirit, but try the spirits whether they are of God: because many false prophets are gone out into the world.
2 Peter 2:1
But there were false prophets also among the people, even as there shall be false teachers among you, who privily shall bring in damnable heresies, even denying the Lord that bought them, and bring upon themselves swift destruction.
The portion above was written about 2000 years ago, but it is still effective in our time.
Jesus is the only one authorised by God to teach us his doctrines and we are meant to follow it.
We are made to understand that there will be false teachers and false Christ, they will teach their own teachings, the Bible is a standard and we are to use that as a measurement for our life.
It should balance in our lives and the weight should be exact.
Why do we say Christ is not man, because alot of person describe Jesus Christ in different ways, such as Muslims who say he is a prophet, some say he is a man, some say he is a God, but what does the Bible say.
We compare one thing to one another to know which is true.
Ecclesiastes 7:27
Behold, this have I found, saith the preacher, counting one by one, to find out the account:
We should compare with the Bible, the doctrines of other churches.
1 Thessalonians 5:21-22
Prove all things; hold fast that which is good. Abstain from all appearance of evil.
This is the formula for being good, we should Cleave to that which is good
Romans 12:9
Let love be without dissimulation. Abhor that which is evil; cleave to that which is good.
It's our obligations to find out which is good and which is evil in other to cliff to which is good.
What we are studying is how to call upon God.
As we are in these world we usually experience being helpless and not having anyone to turn to, like having a last resort which is God.
How can we call upon God, praying is a commandments of Christ, but how should we do it, should all of us pray.
Many of us pray and it is in vain.
John 9:31
Now we know that God heareth not sinners: but if any man be a worshipper of God, and doeth his will, him he heareth.
God doesn't hear sinners, if a person praying is in sin, God doesn't listen.
Proverbs 15:8
The sacrifice of the wicked is an abomination to the Lord : but the prayer of the upright is his delight.
Our question how is the right manner of praying, that is in accordance with the word of God.
Mathew 6:7
But when ye pray, use not vain repetitions, as the heathen do: for they think that they shall be heard for their much speaking.
We are made to understand that while we are praying we should not use vain repetitions.
Like in the Catholics who repeat the holy rosary, the rosary is not in the Bible.
It was in 1214 that the Catholic church received the holy rosary by St Dominic.
The doctrine of the rosary wasn't thought by Christ.
Before we even Ask, God knows the needs of our hearts, so even before we start praying, God already grants answers to our prayers.
Isaiah 65:24
And it shall come to pass, that before they call, I will answer; and while they are yet speaking, I will hear.
While we are not yet done, God already answers our prayers and understands, thus there is no need for vain repetitions.
Ecclesiastes 5:2
Be not rash with thy mouth, and let not thine heart be hasty to utter any thing before God: for God is in heaven, and thou upon earth: therefore let thy words be few.
If we have any need for anything we should always pray to God, such as if our spouse is sick, experience troubles etc.
God is in heaven and we are on earth, God commands us to pray with very few words and not repetitively.
God prohibits us not to repeat prayers.
We should not pray to show off, we should not pray to boast like in the streets.
Mathew 6:5
And when thou prayest, thou shalt not be as the hypocrites are: for they love to pray standing in the synagogues and in the corners of the streets, that they may be seen of men. Verily I say unto you, They have their reward.
Praying should not be done to showing off to men, it is a private matter between us and our God.
While we are praying we should not pray as the hypocrites do, for they love to pray standing, that they may be seen of men.
That's why you should shut your doors, and windows when thou prayest to God.
Mathew 6:6
But thou, when thou prayest, enter into thy closet, and when thou hast shut thy door, pray to thy Father which is in secret; and thy Father which seeth in secret shall reward thee openly.
Many pray today to show off to men, like most praying in television stations so that men will see them.
It is not prohibited to pray standing. We should not just pray like the hypocrites who always stand when they pray to show off to men.
Mark 11:25
And when ye stand praying, forgive, if ye have ought against any: that your Father also which is in heaven may forgive you your trespasses.
We are to kneel down while praying, but if we cannot kneel we can pray standing. These is only if the conditions doesn't permit us to do so.
Acts 20:36
And when he had thus spoken, he kneeled down, and prayed with them all.
Mathew 26:39
And he went a little further, and fell on his face, and prayed, saying, O my Father, if it be possible, let this cup pass from me: nevertheless not as I will, but as thou wilt.
Watch my video reaction

broelisoriano bilpcoin africa bible mcgi neoxian palnet pob religion appreciator creativecoin ocd curieproofofbrain
We are inviting you to join the Bible Readers community that study the words of God and also earn some reward by making our reactions on it. We can check this link https://peakd.com/c/hive-182074/trending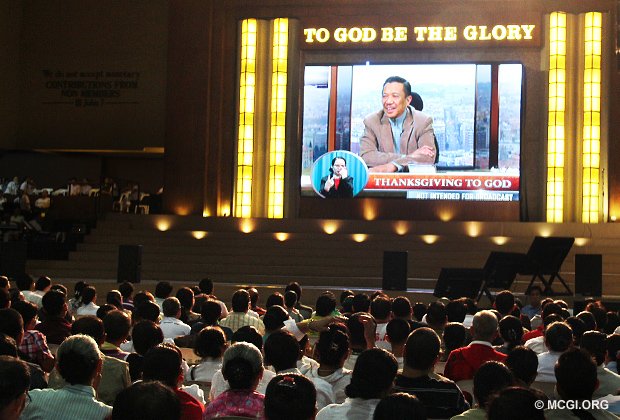 ---
---