Mass indoctrination Day 6 Live on Zoom
I learnt alot from the teachings in the indoctrination and here are some of the excerpts
We were made to understand that if one should sin against another, he is meant to confess his sins to the person he offended and ask for forgiveness.
James 5:16-19 Confess your faults one to another, and pray one for another, that ye may be healed.
The effectual fervent prayer of a righteous man availeth much. Elias was a man subject to like passions as we are, and he prayed earnestly that it might not rain: and it rained not on the earth by the space of three years and six months. And he prayed again, and the heaven gave rain, and the earth brought forth her fruit.
When Elijah saw that the people in his time where doing only wickedness, then not only a single righteous soul, Elijah prayed for there not to be rain so that the wicked people may consider their ways, and it happened that it didn't rain for 3years and six month.
We are made to understand that when we sin against a brother we should confess it to him and ask for his forgiveness and not to a priest. And we should pray for one another for it will avail much.
And also if man should acknowledge his sins and sick for forgiveness, then there is forgiveness.
1 John 5:16
If any man see his brother sin a sin which is not unto death, he shall ask, and he shall give him life for them that sin not unto death. There is a sin unto death: I do not say that he shall pray for it.
We are made to understand that there are two types of sins in the Bible, the sin unto death and that which is not unto death.
The sin unto death is a premeditated sin that we plan before we sin and that which is not unto death is that which just happens.
We are made to understand that we see a brother who sins and it's not a sin unto death we should pray for him and forgive him.
And we should not malign him or push him away.
1 Peter 4:8
And above all things have fervent charity among yourselves: for charity shall cover the multitude of sins.
Proverbs 24:9
The thought of foolishness is sin: and the scorner is an abomination to men. Confessing of sins is not unto man
Psalms 32:5
I acknowledged my sin unto thee, and mine iniquity have I not hid. I said, I will confess my transgressions unto the Lord ; and thou forgavest the iniquity of my sin. Selah. Confessions of our sins is first unto God and then unto the person that we sinned against.
Proverbs 28:13
He that covereth his sins shall not prosper: but whoso confesseth and forsaketh them shall have mercy.
Luke 4:25‭-‬27
But I tell you of a truth, many widows were in Israel in the days of Elias, when the heaven was shut up three years and six months, when great famine was throughout all the land; But unto none of them was Elias sent, save unto Sarepta, a city of Sidon, unto a woman that was a widow. And many lepers were in Israel in the time of Eliseus the prophet; and none of them was cleansed, saving Naaman the Syrian.
Isaiah 65:24
And it shall come to pass, that before they call, I will answer; and while they are yet speaking, I will hear. We are made to understand that while even we pray God listens and will grant our heart desires.
Mathew 6:7-8
But when ye pray, use not vain repetitions, as the heathen do: for they think that they shall be heard for their much speaking. Be not ye therefore like unto them: for your Father knoweth what things ye have need of, before ye ask him.
Daniel 9:22
And he informed me, and talked with me, and said, O Daniel, I am now come forth to give thee skill and understanding. At the beginning of thy supplications the commandment came forth, and I am come to shew thee; for thou art greatly beloved: therefore understand the matter, and consider the vision.
Daniel 6:10
Now when Daniel knew that the writing was signed, he went into his house; and his windows being open in his chamber toward Jerusalem, he kneeled upon his knees three times a day, and prayed, and gave thanks before his God, as he did aforetime. Watch a video I made on the things that I had learnt
Watch my video understanding

broelisoriano bilpcoin africa bible mcgi neoxian palnet pob religion appreciator creativecoin ocd curieproofofbrain
We are inviting you to join the MCGI Cares (Hive) community that study the words of God and also earn some reward by making our reactions on it. We can check this link https://peakd.com/c/hive-182074/trending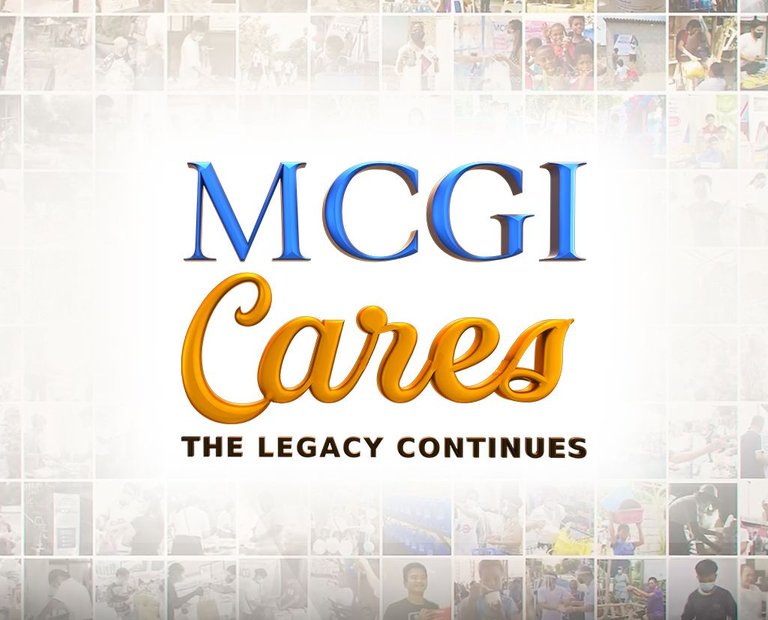 ---
---