10 años de Cholismo rojiblanco [ESP/ING]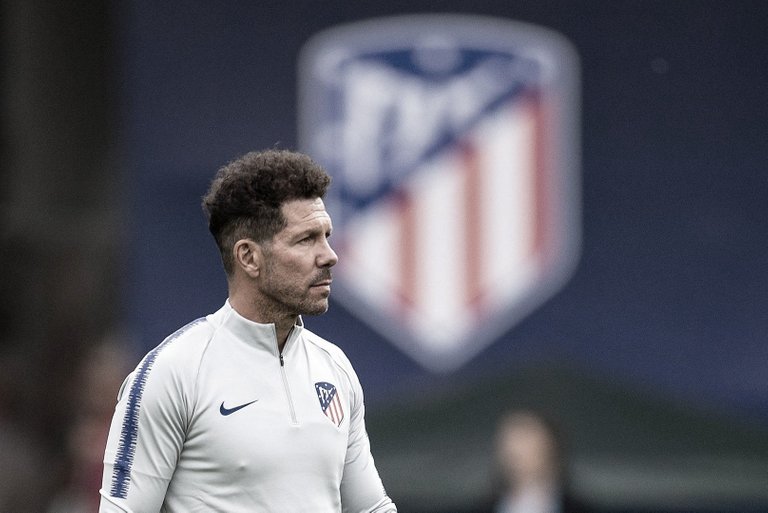 ---
Un hombre que encuentra placer en el sacrificio y motivación en las adversidades, y encima es capaz de trasladar dicha locura a sus pupilos, dirigió por primera vez al Atlético de Madrid el 7 de enero del 2012 y, desde entonces, creo en su equipo el tercer contendiente incontestable en la carrera por LaLiga. Diego Pablo Simeone, el director de una disruptiva orquesta rojiblanca, cumple una década al frente del Atleti.
A man who finds pleasure in sacrifice and motivation in adversity, and above all is capable of transferring this madness to his pupils, he first coached Atletico Madrid on January 7, 2012 and, since then, he created in his team the third undisputed contender in the race for LaLiga. Diego Pablo Simeone, the conductor of a disruptive red-and-white orchestra, celebrates a decade at the helm of Atleti.
Lograr 10 años de continuidad en la sala de mandos de un equipo de la elite europea es tarea complejísima; en gran parte, esta hazaña de continuidad se debe a que "El Cholo" es imprevisible, una característica rara en una persona a la que se le presupone el orden absoluto para manejar un banquillo y no enseñar sus cartas; pero en la imprevisibilidad de Simeone existe una lógica singular que se aparta de toda aquella que se haya visto antes.
Achieving 10 years of continuous leadership of an elite European team is a very complex task; in large part, this feat of continuity is due to the fact that "El Cholo" is unpredictable, a rare characteristic in a person who is supposed to have the absolute order to manage a bench and not show his cards; but in Simeone's unpredictability there is a singular logic that departs from anything that has been seen before.
A su llegada, la historia más reciente del club, una absoluta trituradora de entrenadores, no invitaba a pensar en que Simeone podría cumplir una década en el banquillo rojiblanco. Su llegada se produjo en los tiempos en los que el "tiki-taka" del FC Barcelona y de la Selección española reinaban como el paradigma del fútbol mundial. Diego Pablo aterrizó en la entidad colchonera con la receta antagónica, y prometiendo recuperar señas históricas de identidad en los rojiblancos: "El esfuerzo no se negocia, contragolpe y volver a ser un equipo incómodo", y cumplió.
Upon his arrival, the most recent history of the club, an absolute crusher of coaches, did not invite to think that Simeone could complete a decade in the red and white dugout. His arrival came at a time when the "tiki-taka" of FC Barcelona and the Spanish national team reigned as the paradigm of international footbal. Diego Pablo landed at the Colchoneros with the antagonistic recipe, promising to recover historical signs of identity in the red and white team: "Effort is not negotiable, counter-attack and return to being an uncomfortable team", and he delivered.
---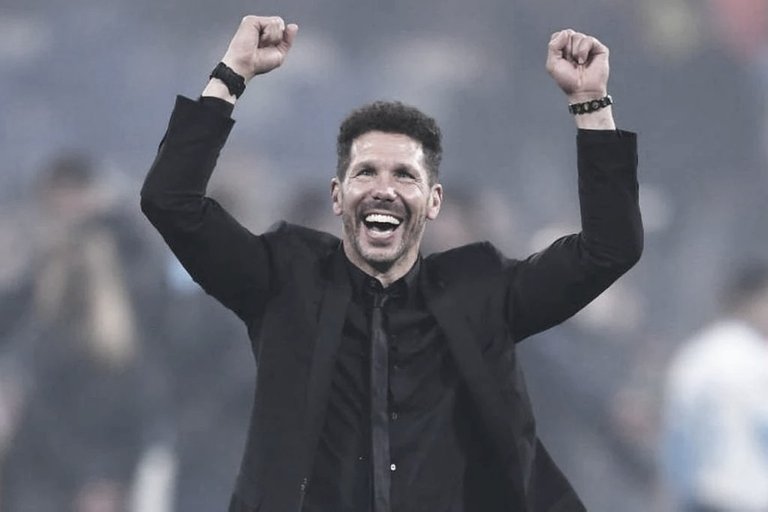 ---
Con ese esfuerzo innegociable, la capacidad de sufrimiento, el contragolpe orquestado como herramienta tan implacable como impecable y la absoluta rocosidad para ser un equipo incomodo al rival, Simeone ha conquistado dos Ligas -siendo el actual campeón de LaLiga-, dos dos UEFA Eropa League, una Copa del Rey, dos Supercopas de Europa y una Supercopa de España. Ocho títulos a los que se pudo haber sumado la tan deseada UEFA Champions League, en dos ocasiones la rozó, pero el futbol tiene particularidades que pueden llegar a ser crueles, el acérrimo rival, el Real Madrid se impuso en Lisboa y en Milán dejando al Cholo y a sus correligionarios con la hiel en la boca.
With that non-negotiable effort, the suffering capacity, the orchestrated counter-attack as a tool as implacable as impeccable and the absolute toughness to be an uncomfortable team for the rival, Simeone has won two LaLiga titles -being the current champion-, two UEFA Eropa League titles, one Copa del Rey, two European Super Cups and one Spanish Super Cup. Eight titles to which the much-desired UEFA Champions League could have been added, on two occasions he came close to it, but soccer has peculiarities that can be cruel, the fierce rival, Real Madrid, won in Lisbon and Milan, leaving Cholo and his co-religionists with bile in their mouths.
Diego Pablo Simeone, al final, no es nada diferente como entrenador a lo que era como jugador, eso se nota a la mínima en como vive los partidos, su tensión tan característica en el banquillo, esa sensación constante de que un día le va a dar algo; lo que "El Cholo" ha conseguido con el Atleti, la profunda comunión con la grada, habla por sí sola.
Diego Pablo Simeone, in the end, is no different as a coach than he was as a player, you can see that in the way he lives the games, his characteristic tension on the bench, that constant feeling that one day he is going get himself a heart attack; what "El Cholo" has achieved with Atleti, the deep communion with the fans, speaks for itself.
En la presente temporada los resultados en LaLiga no le acompañan, por primera vez en todos estos años Simeone ligó 4 derrotas consecutivas y en UEFA Champions League su clasificación a la roda Octavos de final ha sido más que sufrida; pero al final queda Cholo para otros años.
In the current season the results in LaLiga do not help him, for the first time in all these years Simeone suffered 4 consecutive defeats and in the UEFA Champions League his qualification to the round of 16 has been more than suffered; but in the end Cholo remains for other years.
---
Un compilado que define la filosofia de Diego Pablo Simeone a la perfección:
A compilation that defines Diego Pablo Simeone's philosophy to perfection:
---
---
---