CEX, DEX, Leo bridges & Online Payments in Nigeria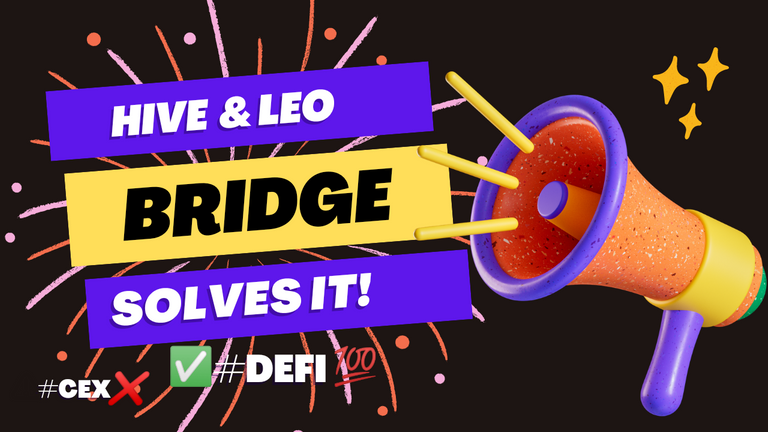 Banking in Nigeria still has a long way to go judging from the frequency of downtime, issues with poor network and the overall experience of making financial transactions especially the ones done online.
As a crytotrader (whose crypto journey began after being introduced to hive), I often shake my head about the significant difference there is between my hassle free cryto transactions within & outside hive and the traditional banking system.
But I guess I need to constantly remind myself that web3 and block chain technology makes the deference and that even they will evolve and eventually get there. I mean here- web3 technology.
It sometimes looks like enough has been said and done to sell the idea of DeFi to the whole world but actually there are much more publicity to do.
The block chain technology expecially Hive and the Leofinance community could make use of more publicity and investments.
Attention drives the modern day world and to gain attention you have to be present to engage, buy, sell, burn, stake and do all those other stuff that keeps a crypto ecosystem in balance.
You may or may not have heard of Cubdefi, Hive, Hive - bHive,Polycub, Leobridges, Threads which is like Twitter and a host of others project on Leofinance community of the Hive blog.
One interesting thing about web3 economy is the fact that it's in the hands of the users and our work pool so to speak, maintains the system.
For instance, the Leofinance team in a recent post invited all and sundry to make use of the leo/ Hive bridges.
This will help make the hive Ecosystem even more decentralized as some formerly used centralized exchanges CEXs like Binance seem to be suspending the deposit or withdrawal of hive after the recent Hardfork.
This is leaving us with no other options than to dive deeper into Decentralization even more and be lot more indepence. Talk of true Decentralization!
Cub finance is waxing stronger with every challenge that pops up. While the Leofinance team is there to give technical support we can do our own but by educating ourselves on these different projects, how they work and how to hope in if you're caught up for it.
An example of this project is the Polycub DeFi Yield optimizer which is an abnormally high APR generator based in the Polygon technology.
There has never been a good time to be alive. The solution that web3 technology is bringing to the table especially into the finance sector should be supported in every way possible if you're up for revolution and growth!
This is not a financial advise!
Image was made with Canva
Posted Using LeoFinance Beta
Posted Using LeoFinance Beta
---
---