Splinterlands' New Rewards System and Daily Focus: The Aftermath

Last season, Splinterlands introduced their new Rewards System and renamed Daily Quests to Daily Focus, and added more mechanisms to it. If you missed their post about it, here's the link: https://peakd.com/splinterlands/@splinterlands/splinterlands-ranked-rewards-update
To provide a recap, here are the main points of the new rewards and daily focus systems:
Using Starter Cards will lessen the rewards one can obtain after every ranked battle win.

Take note that win streaks, guild bonuses, older edition and gold foil cards will increase not only DEC rewards, but also daily and season rewards.

From May 31st onwards, Daily Quests is now Daily Focus.

Instead of winning 5 games following the Daily Quest's requirement, Daily Focus points the player to use a certain Splinter for a 24 hour period.
Players following the Daily Focus get Focus Points that will count towards loot chests until the maximum of 30 is reached.
How did most of the playerbase react to the new update?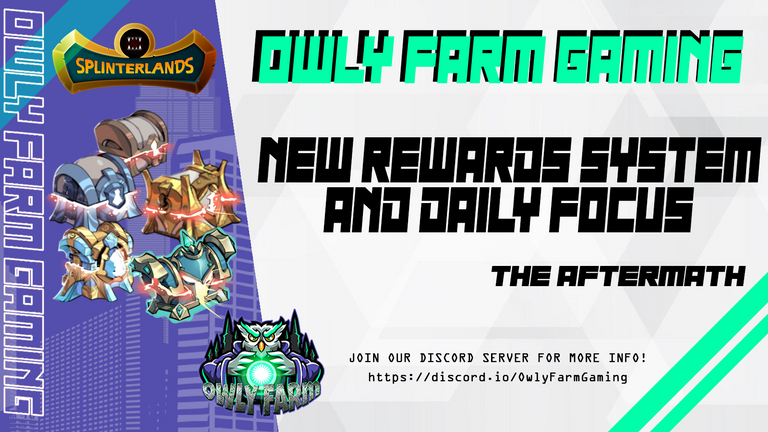 Owly Farm streamer Arcmilla (@arcgspy) shares her experience last season. Also featured in this article are viewpoints from Owly Farm's guild member, @sakuraba, and one of our regular viewers and Splinterlands streamer, @butops.
---
Putting Time and Having Fun With It
Arc previously had a hard time playing Splinterlands on a daily basis because of the game's pace. To her, all that mattered was to finish Daily Quests, to make sure that she attends her guild's brawls, and to spend a day or two before end of season to reach the highest league possible. Bronze bots were annoying to play with and rewards weren't something to look forward to. Being mostly at Bronze/Silver with little rental and purchasing budget gave little breathing room and her overall experience was lackluster.
The last season's update has given her a chance to feel the excitement of opening numerous chests and the motivation to climb up the ranks. Provided below is a comparison of May and ongoing June rewards.
| May 2022 Rewards Summary | Ongoing June 2022 Rewards Summary |
| --- | --- |
| | |
Screenshots taken from splintershare.info
---
Last season, Arc got a total of 99 Bronze Loot Chests plus an average of 20 more from Daily Focus. Now she's working towards climbing to Silver I then transition to Gold III, or higher, before the season ends. Her current concern is how to make sure that she's renting the right cards for the right budget.
---
Repetitive But Provides Opportunities
Arc reached out to Sakuraba, one of Owly Farm's high-ranking players, to get an opinion of how they see the new update.
As a silver player, the new system certainly increased my rewards. It's even better for Bronze players. Daily Focuses could be a little troubling and boring up to some point, but it gave me the opportunity to play the line-ups that i didn't play before, so in a way, I like it. So I'm very positive about it overall. I believe the ones who didn't like it now, will adapt in the future and start taking advantage of it different ways, because it really gives a lot of interesting opportunities, especially since we are in a bear market and everything is cheap.
They also mentioned that if ever DEC continues to go down, they would like to get some of it and use that for booster pack purchases in the future. They have been enjoying playing Splinterlands more just as Arc has found the fun in it too.
---
Play Smart, Rent Smart
Butops has been interacting a lot at Owly Farm's Twitch channel and giving a lot of useful information to everyone tuned in. Arc dropped a DM in hopes for his point of view and luckily, he responded.
He finds the rewards fine in some aspects but notes that there could be people who would expect that they would get a ton of rewards without thinking about the cons of rank advancement and that may pose a problem for them. He advises that staying on certain leagues (Bronze I, Silver I, Gold I, etc.) to gather points would be optimal from here thereon.
Another assumption that could deter players from gaining rewards is to think that staying in lower leagues is the best way to do things. But with the reappearance of bot farms with delegated assets, it takes more pressure to advance to Silver and above. Rather than thinking of gathering more rewards, reaching for Silver I could be the sweet spot. Additionally, he thinks that Champion league creates the illusion of waiting for something grand, only to get their hopes up and get crushed instead.
Lastly, he says that renting cards can and will lead to a deficit if the rewards you get may not be in your favor. That resonates to most of us, especially when we don't know which cards to choose.
---
Overall, it seems like the general public is happy with how things are turning out. As Splinterlands gears into further incentivizing renters and card owners alike, what shall be your next move? Feel free to voice out your thoughts below and see you at the fray!
---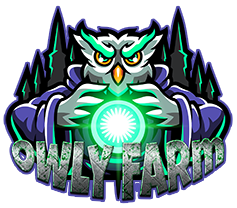 About Owly Farm Guild
Owly Farm has a dream to reach more people and help more crypto enthusiasts far and beyond. With that, we would like to announce that owly farm accounts on different social media channels will be active soon! We will be posting crypto and NFT news over those channels so make sure to leave a like and a follow on the links below.
Facebook (FIL) ▶️
Instagram
Twitter

---
---