LA VOZ CANTANTE SEMANA #33_Acappella Cover of Israel Houghton A Friend Of God ENG/ESPANOL
---
LA VOZ _CANTANTE SEMANA #33_Acappella Cover of Israel Houghton A Friend Of God ENG/ESPANOL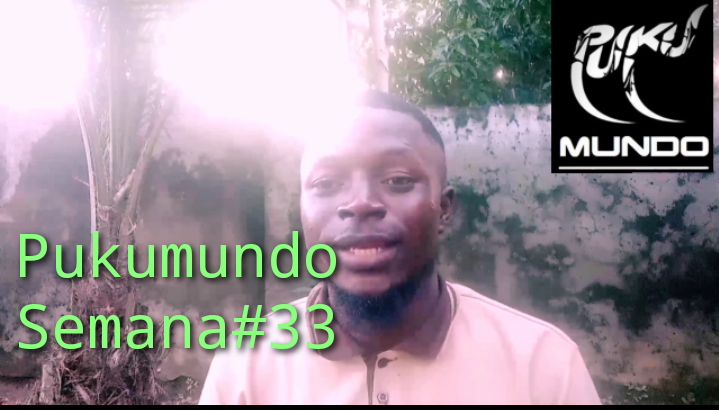 Esp
Buen día amigos y familiares de Puku Mundo y bienvenidos a mi entrada para la semana 33 de la voz cantante. Estoy feliz de participar una semana más de la voz cantante (La Voz Cantante) con un cover a cappella de "A friend of God" de Isaac Houghton Una canción que amo mucho por lo mucho que me recuerda mi relación con mi Dios , cuánto lo necesito como amigo y cuánto me ama y llámame también su amigo. Espero que les guste mi entrada 💙🙌
Muchas gracias a los moderadores de esta gran comunidad por una plataforma para compartir música rock en Hive @nahupuku y @orimusic.
ENG
Good day friends and family of Puku Mundo and welcome to my entry for the singing voice week 33. I am happy to participate yet in another week of the singing voice (La Voz Cantante) with a cappella cover of "A friend of God" by Isaac Houghton A song I so much love because of how much it reminds me my relationship with my God, how much I need Him as a friend and how much He loves and call me His friend also. I hope you like my entry💙🙌
Lots of Appreciation to the moderators of this great community for a platform to share rock music on Hive @nahupuku and @orimusic.

Lyrics.

I am a friend of God
I am a friend of God
I am a friend of God He calls me friend
Who am I that You are mindful of me
That You hear me when I call
Is it true that You are thinking of me
How You love me it's amazing
Repeat
I am a friend of God
I am a friend of God
I am a friend of God
He calls me friend
I am a friend of God
I am a friend of God
I am a friend of God
He calls me friend
Who am I that You are mindful of me
That You hear me when I call
Is it true that You are thinking of me
How You love me
It's amazing, it's amazing, it's amazing
I am a friend of God
I am a friend of God
I am a friend of God
He calls me friend
ESPANOL
LETRA
soy amigo de dios
soy amigo de dios
soy amigo de dios me llama amigo
¿Quién soy yo para que te acuerdes de mí?
Que me escuchas cuando llamo
¿Es verdad que estás pensando en mí?
Cómo me amas es increíble
Repetir
soy amigo de dios
soy amigo de dios
soy amigo de dios
el me llama amigo
soy amigo de dios
soy amigo de dios
soy amigo de dios
el me llama amigo
¿Quién soy yo para que te acuerdes de mí?
Que me escuchas cuando llamo
¿Es verdad que estás pensando en mí?
Como me amas
Es asombroso, es asombroso, es asombroso
soy amigo de dios
soy amigo de dios
soy amigo de dios
el me llama amigo
---
---