My Concept About The Military and Paramilitary//The Boy's Brigade Nigeria
Good day friends of Hive and welcome to my blog, this time around I will be sharing with us my my views about the military and paramilitary.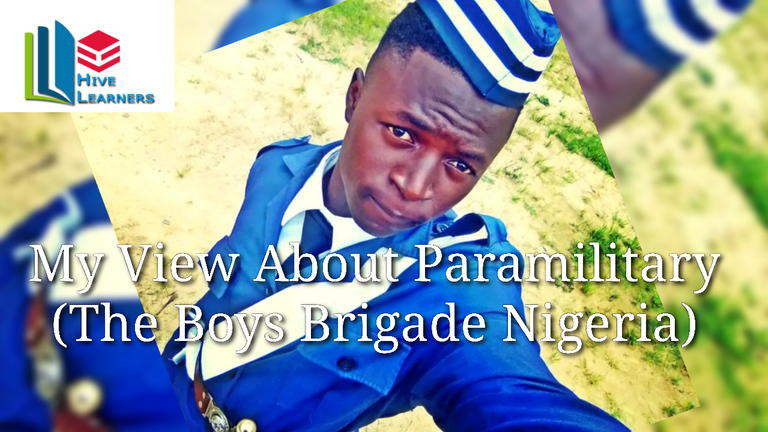 Myself in the Brigade Uniform
This is my entry for Hive Learners weekly contest week 29 edition two. I have so much love whatever that concerns force works because of their smartness when it comes to dressing and their discipline when it comes to behavior, the love for these special set of people began very long ago when I was growing as a kid watching the brigade band play bands and match around our community and watching a lot how an army handles mischievous behavior from any stubborn civilian.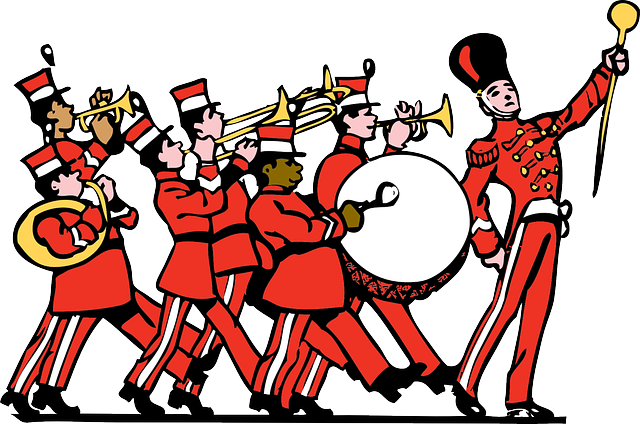 Pixabay
This makes me admire them very well and even creates a lot of hunger of wanting to be one. Gradually I began to mingle with a well known paramilitary group The Boy's Brigade (B.B) founded by Sir Alexander Williams Smith in the year 1883 1st October in the city of Glasgow. The love for this paramilitary group grew stronger and stronger that I couldn't hold it anymore but to join them, I found myself following them already and engaging in some of their activities despite I wasn't yet a member, you could see how intense the love for The Boy's Brigade was in me.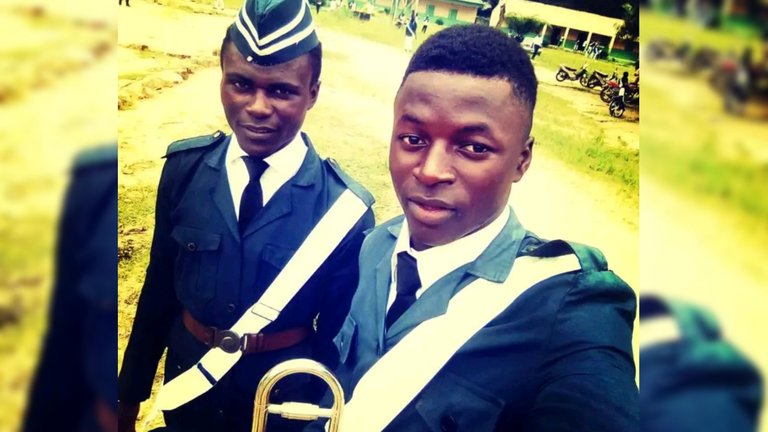 I and my friend during a camp meeting
Gradually I brought myself to actualization of my feeling and started with great energy, I was participating in the band section because that was where I started engaging with them before joining them, I initially was playing the drums before gradually I moved to playing the winds instrument.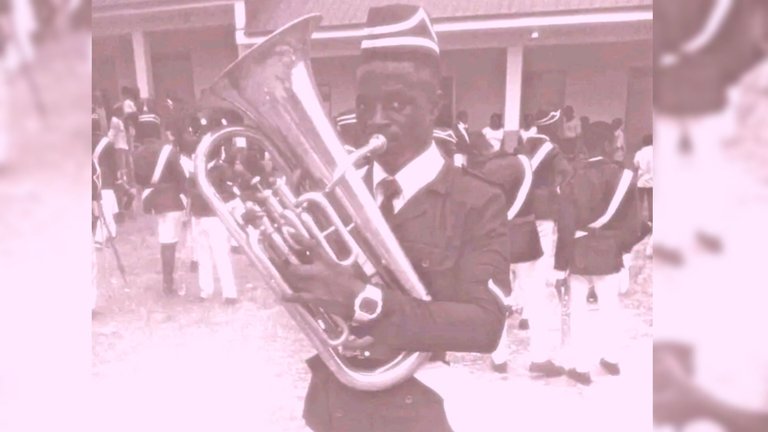 My own self with the Euphonium
Apart from the smartness when it comes to dressing and their disciplinary lifestyle in the military and paramilitary, I really love the band and everything that concerns the band. I fell in love with sound right from my primary school because my school then where using drums to match into the classrooms and for Anthems on the assembly ground. I joined the band group known as the Band Boys in my primary school and was later awarded the Band Leader of the group. You know that thing that they said when you have passion for something you will definitely do exploits in that thing, it is very true I am a living testimony to that. I was awarded the Band Leader in my primary school and when I went to secondary school, I was incharge of the Fellowship of Christians Students (F.C.S) drums and glory be to God I just dropped from the Band Master of The Boy's Brigade in my Church, I am very convinced that is how I grew this crazy love for music till today.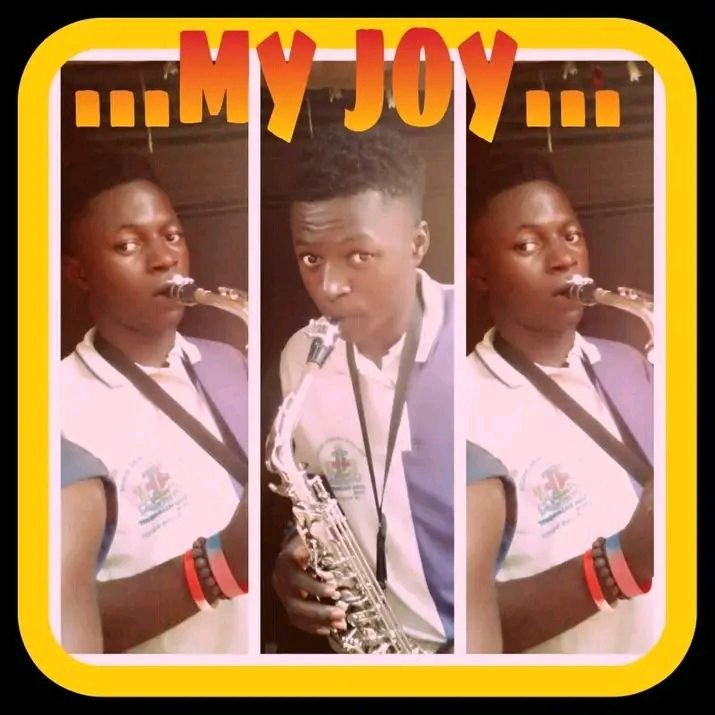 My own self with the saxophone
The Boys Brigade (B.B) has been inspiring and motivating though I have to balance the time for Brigade activities and school activities because I began to have hard time doing the two together.

How I contributed to The Boy's Brigade

The Boys Brigade is all over the world in different countries, in Nigeria its Known as The Boy's Brigade Nigeria (B.B.N) which is the National Level, we also have the state level, local government level and the church level in that other. The local government level is called the battalion level and a battalion comprises of 15 or more churches, the church level is known as the company level therefore a battalion is the combination of 15 or more companies.
In my company I was able to make great impact to the Boy's growing under me specially in the Band aspect, I presently have good number of trumpeters coming under me too, I thought alot of them how to play the drums and they are really doing very well on the drums right now. I really don't see myself stopping in the Brigade level because I will love to serve in the army though not in the band section again but the medical unit which is in line with my course of study in the university. I really love the military and some paramilitaries I have come in contact with. There are some paramilitaries that their lifestyle isn't encouraging at all and it doesn't depict the military behavior they claim to have.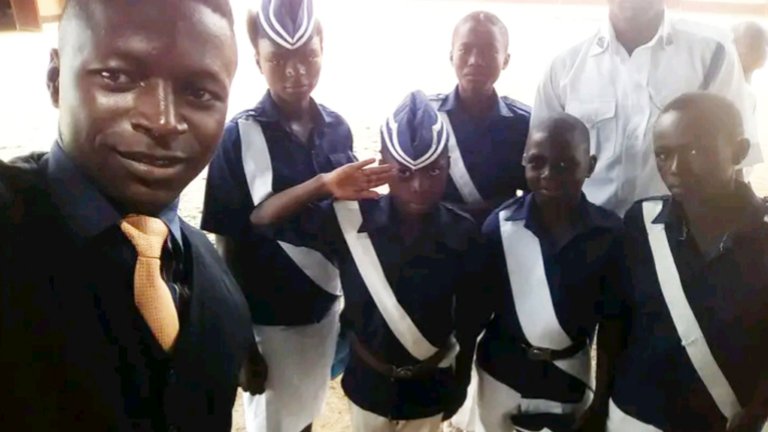 Myself with the Boys after church service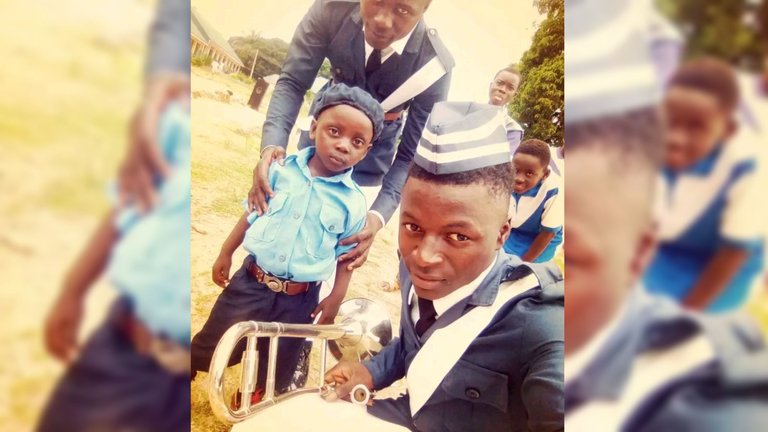 During a battalion camp
I so much love the paramilitary (Boy's Brigade) and will continue to because that is where I started my trumpet playing, right now I play with the church band because the goal is to praise God with my talent of which I will continue to do that till my last breath.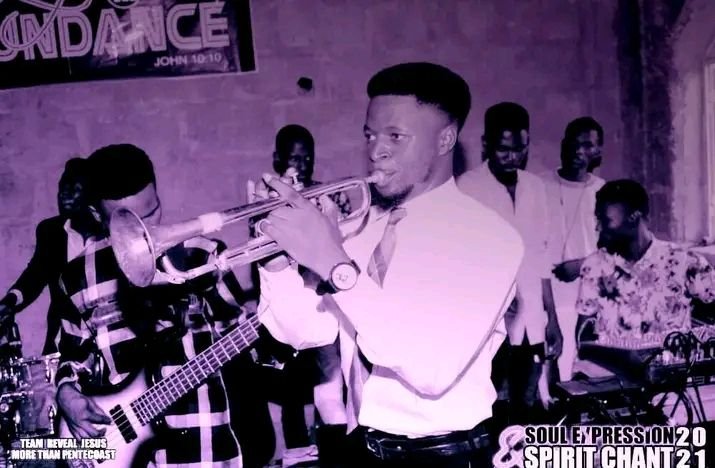 Myself during a program in my school
I will continue to make impact in the band aspect in the brigade too because that's specially my field of passion.
Thank you so much for reading through my entry for Hive Learners weekly contest week 29 edition two.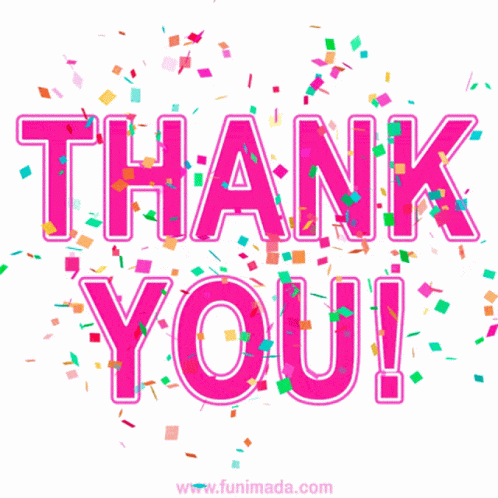 Thank You
---
---