Camping Club Hive Photography Contest *8 Theme "Old travel experience"
I love traveling to different places, making new friends and learning new things in the process. This contest will allow me to share some of the experience I had in my previous trip.
Traveling has always been one of my hubbies but due to the fact that I'm still in school, I had to limit the way I travel in other to focus in my academic. After studies, I will still explore around the world to meet new people and learn their ways.
It was more like a dream when I was invited by my sister to come over to Warri (Delta state) to spend some quality time with her. At first, I was sceptical about it but at the same time, I thought it would be a great idea to travel so I can use the opportunity to visit other friends in Delta state. I called her back few days later to give her my feedback and she was so happy I accepted her invite.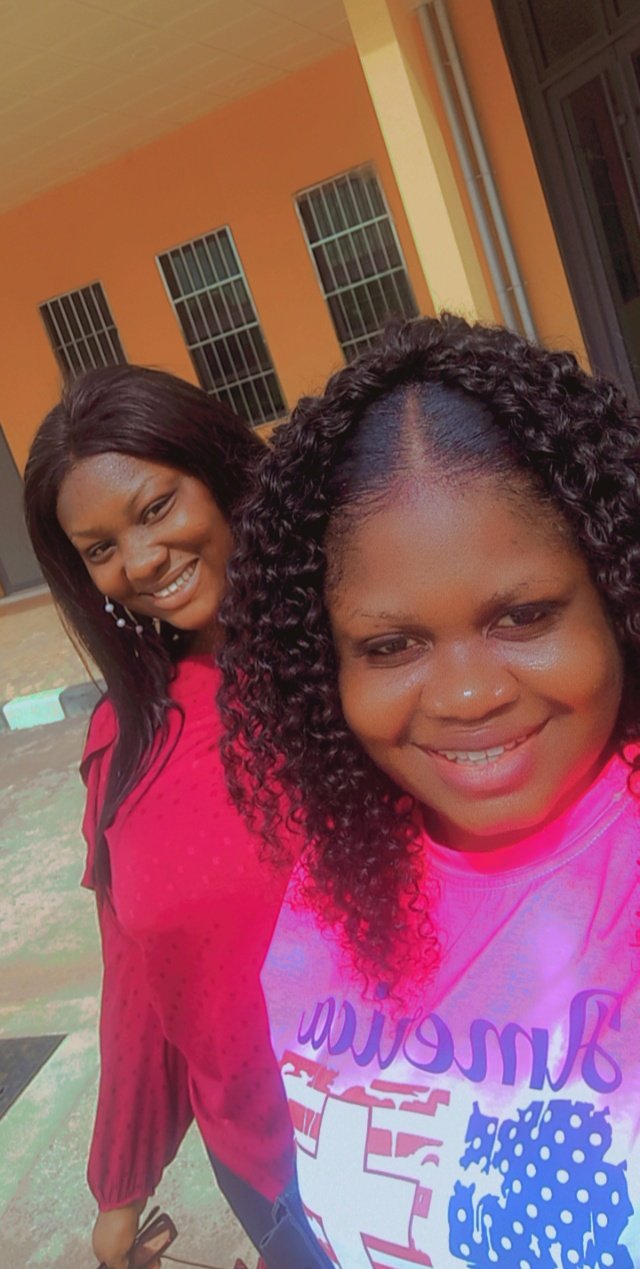 I wanted to use a bus to travel, then I realized that I can still use a train and it's an opportunity for me since I haven't boarded on a train before. When I got to the train stating, I met a friend from school, it happened that she was going home to visit her dad. I was really happy to see her and of course, I was also happy I won't be lonely or bored on the way. Before we left the train station, we took some pictures together, It was so fun that we didn't even observed that the train arrived late. Lol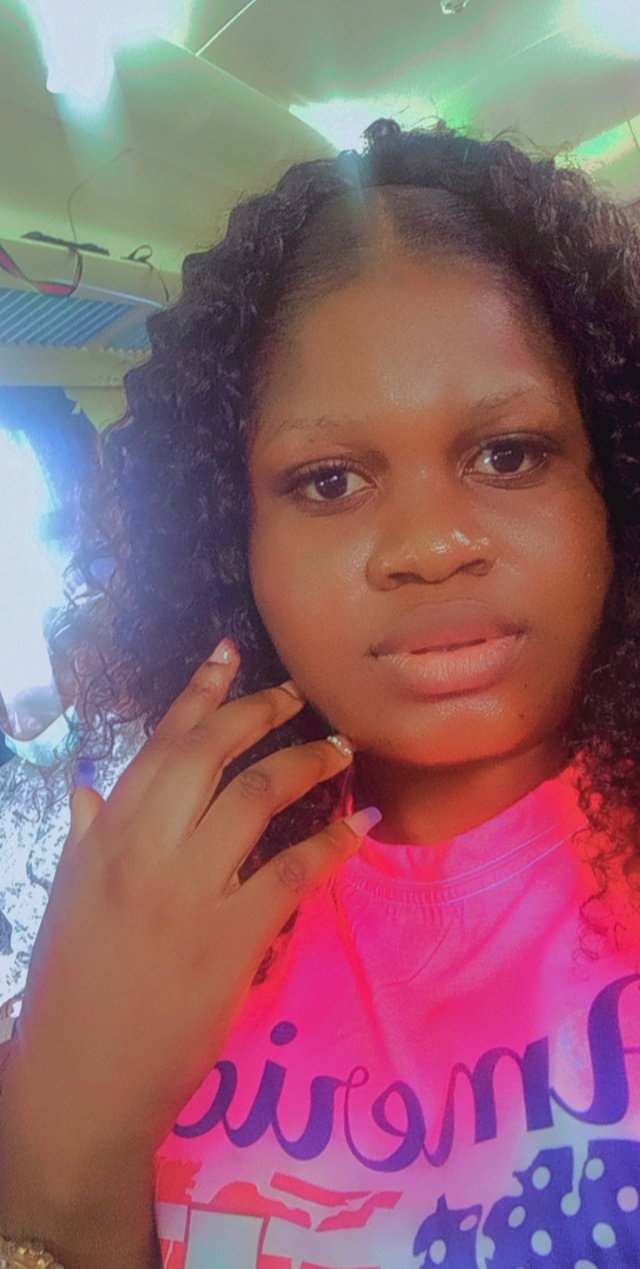 It was time to get my ticket before boarding, when I got to the ticket stand I noticed they were selling the ticket at a very cheap rate, which made me to save some money that I would have spent if I had used a bus. Getting to the train, it looked like I was in another world maybe because it was my first time. Everything about it was so beautiful, the chairs, bag stand, infact everything was so unique that I had to take more pictures with my friend and also made some videos ☺️
I noticed they were selling corn in the train and I bought some to share with my friend. It didn't even take so long before getting to Warri. We both departed when we got to our destination. My sister was so happy to see me. That night, she made Banga soup with fresh fish and Eba and I ate to my satisfaction 😋. We chatted for a while before going to bed. I spent two days at her place before going to see my friend at Ozoro (Delta state).
It was very difficult locating a vehicle that will take me to Ozoro. It took me 30 minutes to get to my destination, I finally saw my friend after so many years. She was very happy to see me, we went to the restaurant to get some food to eat and later went back to her place. We had some much to talk about, and when I mean so much, I meant everything. I only spent two days at her place before going back home.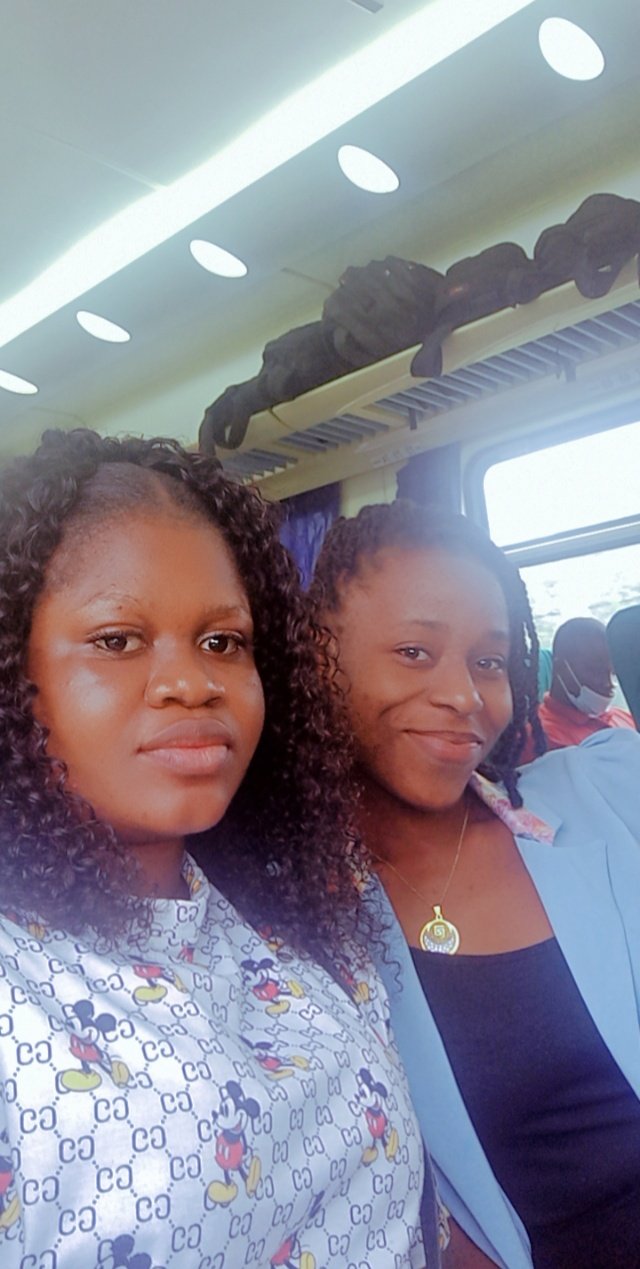 My long holiday has ended and it was time to go back home. On my way back, I met another friend Merit at the train station, it was more like God never wanted me to be bored or to travel alone. Merit was going back to school just like me, she had traveled for a wedding ceremony where she was one of the bridal shower. Lol
On our way back, she narrated her experience at the wedding and every activities she participated on. We talked for so long and did even realize when we got to the train station, what I heard was "you have gotten to your destination"Lol. I finally got home after a long time and I had to take my bath.
It was really fun exploring some places in Delta state. At least I was able to kill two birds with one stone 😂😂. Meaning I was able to visit my sister and at the same time see my friend who I haven't seen for a long time.
All photos are mine
This is my entry for Camping Club Hive Photography Contest *8 Theme "Old travel experience"
---
---