Watching the Sunset is Wonderful // Observar el Atardecer es Maravilloso [ENG-ESP]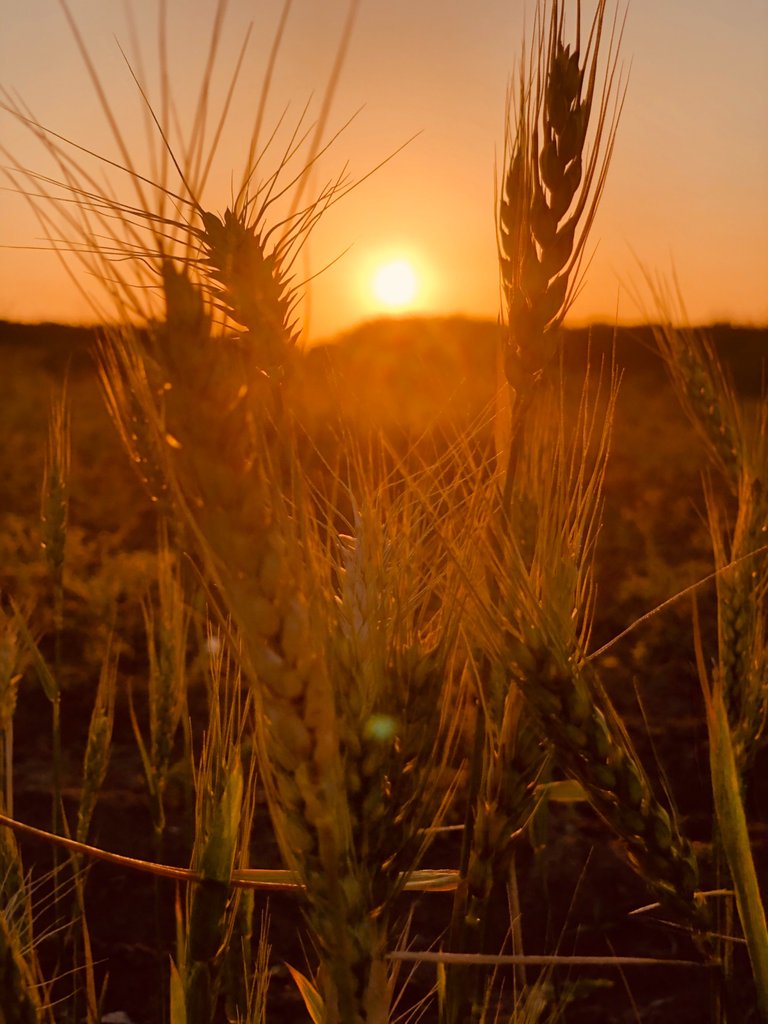 Sunset is a wonderful show that will always be different and captivating in our eyes, capturing that special moment is a blessing, enjoying this beautiful moment that completely steals our attention when it happens, it deserves to be captured by the lens of our camera and leave it alone. embodied in a beautiful photograph because of the beauty it houses was a purpose that I traced to share it with this great community of photography lovers.
El Atardecer es un espectáculo maravilloso que siempre será diferente y cautivador a nuestros ojos, captar ese momento tan especial es una bendición, disfrutar este instante tan hermosos que roba nuestra atención por completo cuando ocurre, merece ser captado por el lente de nuestra cámara y dejarlo plasmado en un hermosa fotografía por la belleza que alberga fue un propósito que me trace para compartirlo con esta grandiosa comunidad de amantes la fotografía.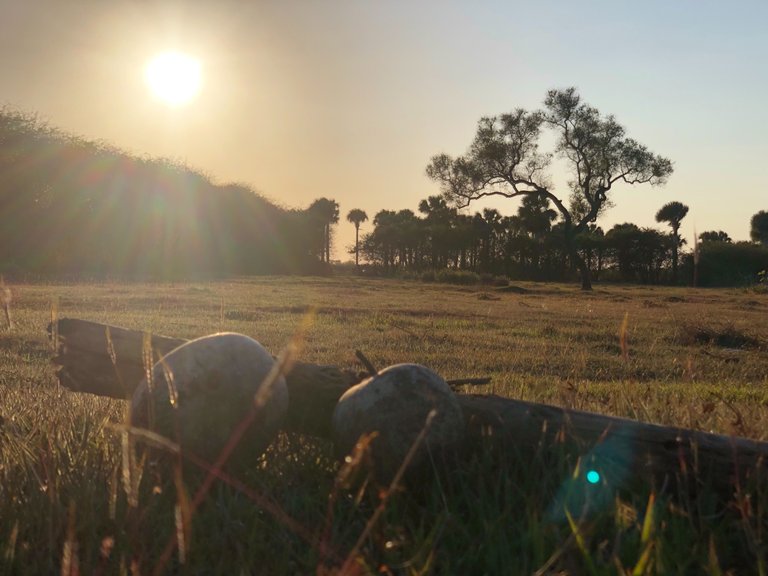 The Show begins as the afternoon begins to fall and the Sun begins its descent towards the horizon.
El Show comienza desde que empieza a caer la tarde y el Sol inicia su descenso hacia el horizonte.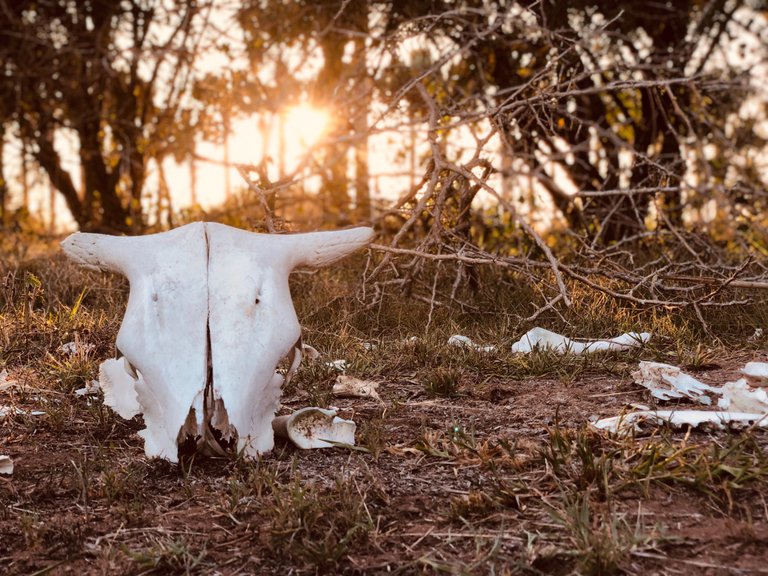 The bets of the Sun usually enchant and in the field they tend to be sublime while we feel the cozy atmosphere and the wonders that Mother Nature harbors.
Las apuestas del Sol suelen encantar y en el campo tienden a ser sublimes mientras sentimos el ambiente acogedor y las maravillas que alberga la madre Naturaleza.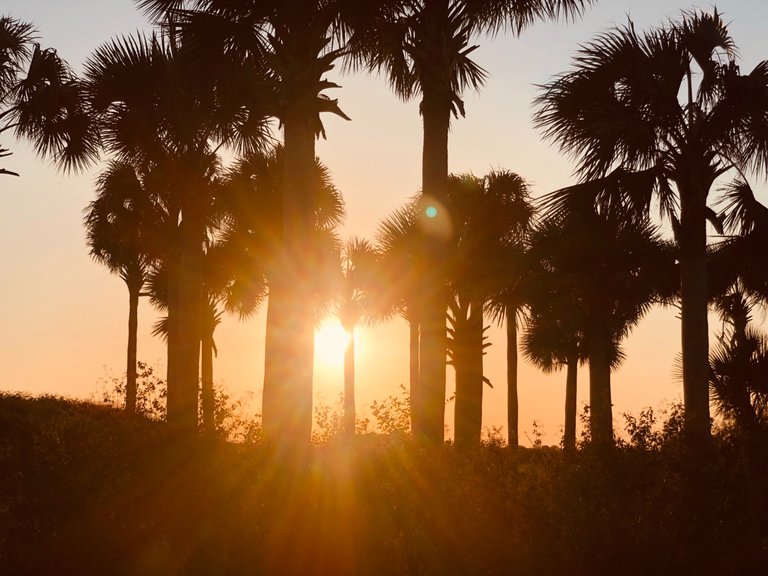 The bright rays of the Sun cross the sky and bless the afternoons as they pass through the trees and the beautiful palms that adorn our surroundings.
Los rayos del Sol tan brillantes cruzan el cielo y bendicen las tardes mientras atraviesan los árboles y las bellas palmas que adornan nuestro entorno.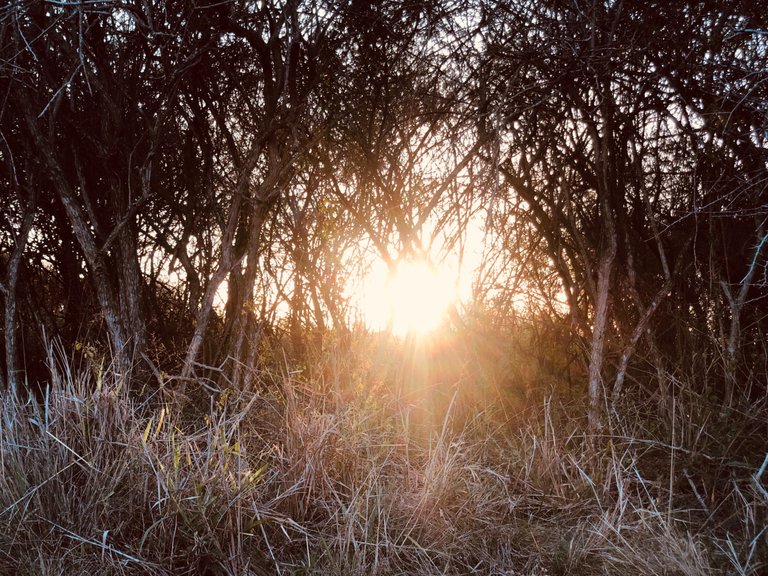 The contrast that the radiant rays make with the brown of the dry herbs due to the drought and the trunks of the dense bushes leave us with a beautiful image.
El contraste que hacen los radiantes rayos con el carmelita de las hiervas secas por la sequía y los troncos de los tupidos arbustos nos dejan una imagen hermosa.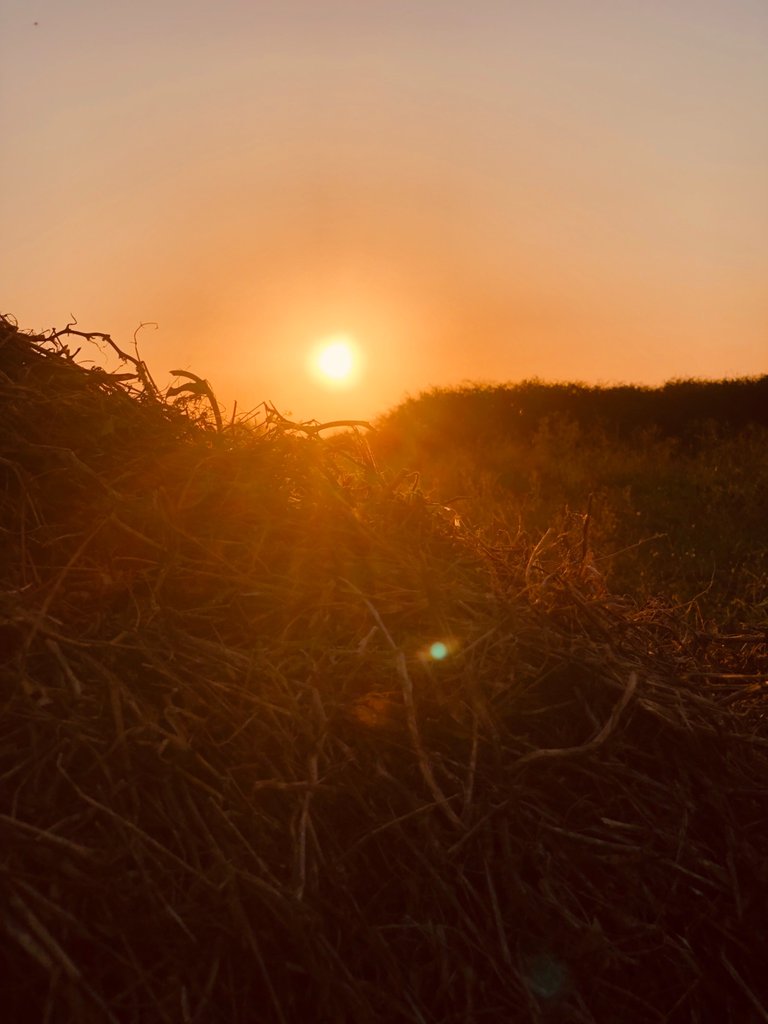 Time passes quickly as the sun goes down and the sky takes on a captivating orange color that turns dazzling.
El tiempo va pasando de prisa mientras el Sol baja y el cielo va tomando un color naranja cautivador que se torna deslumbrante.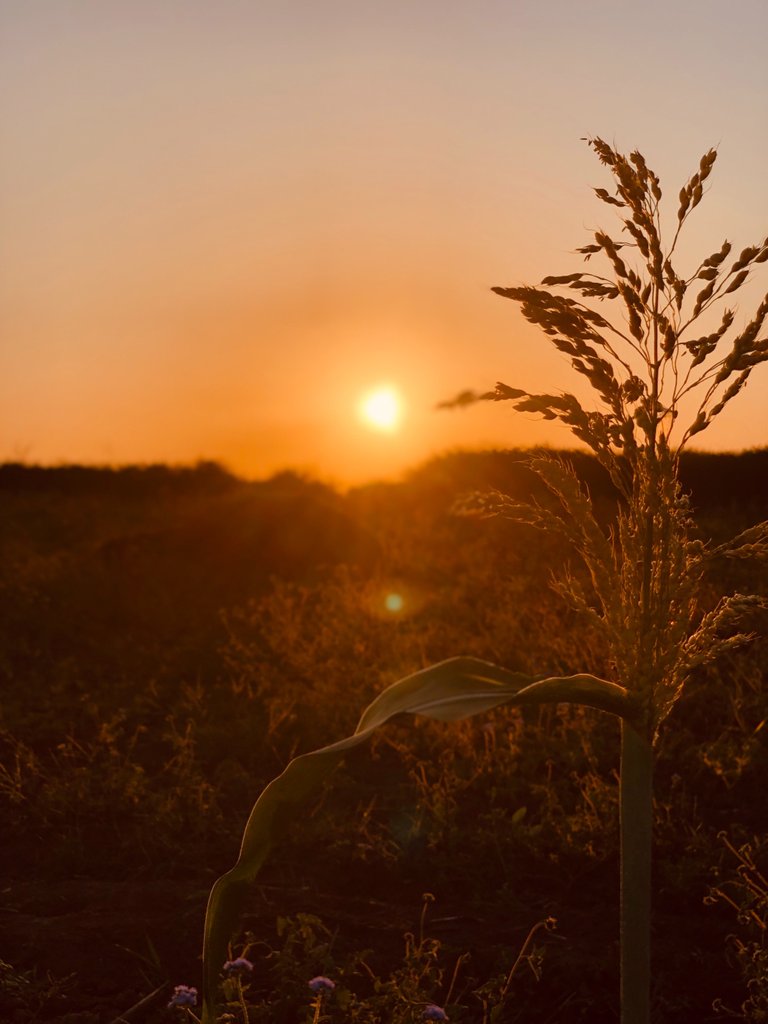 A fantastic photo we can appreciate when the grain plants grown in this beautiful Cuban field appear in the foreground in the image and behind we appreciate that infinite beauty of the sunset.
Una fotos fantástica podemos apreciar cuando las plantas de granos cultivadas en este hermoso campo cubano aparecen en primer plano en la imagen y detrás apreciamos esa belleza infinita del ocaso.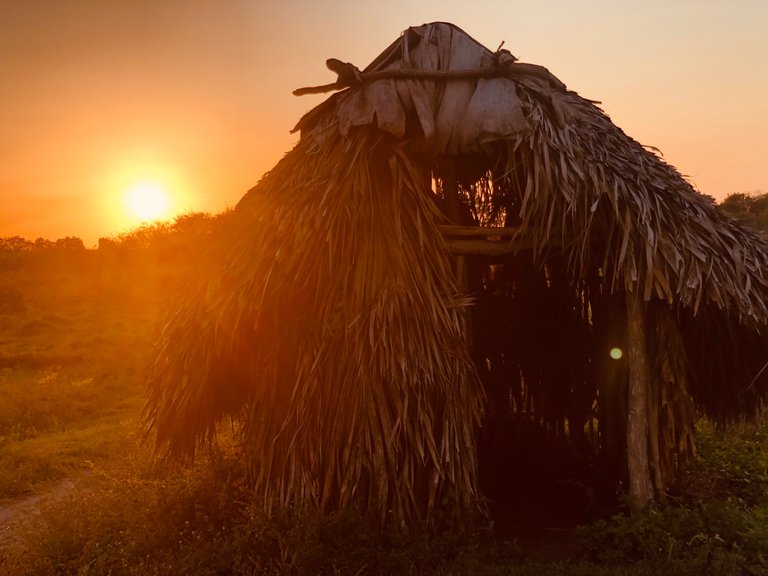 The brightness that this colorful sunset gives off, together with the combination of colors and the tranquility that the countryside gives us, make this small bohío a special and very pleasant place to say goodbye to another day of life.
El brillo que desprende este colorido atardecer junto a la combinación de colores y la tranquilidad que nos regala el campo, convierten este pequeño bohío en un lugar especial y muy agradable para despedir un día más de vida.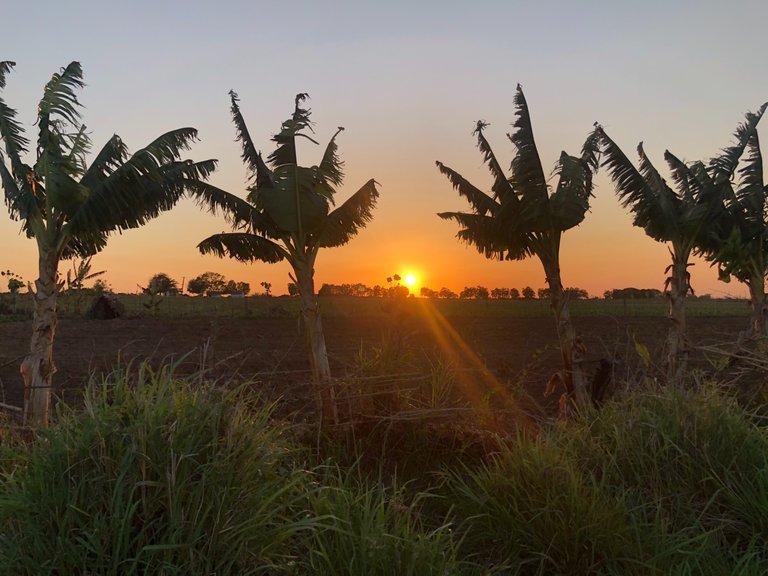 The Sun says goodbye to us as it disappears on the horizon, after giving us incomparable moments to take these photographs that describe the beauty of the sunset just by looking carefully at each one of them. The sky lights up as if it were on and it makes us dream, the sun's rays disappear little by little but they make us look forward to a new dawn and the new day that will undoubtedly give us another beautiful sunset worth photographing and that I his friend @osmy91, exports them to all photography lovers to unleash your camera and capture these beautiful moments so wonderful.
El Sol se despide de nosotros mientras se pierde en el horizonte, después de regalarnos instantes incomparables para tomar estas fotografía que describen la belleza del ocaso con solo mirar detenidamente cada una de ellas. Se alumbra el cielo como si estuviera encendido y nos hace soñar, los rayos del sol desaparecen poco a poco pero nos hacen esperar con ansias un nuevo amanecer y que llegue el nuevo día que nos reglara sin duda otro hermoso atardecer digno de fotografiar y que yo su amigo @osmy91, los exporta a todos los amantes de la fotografía a dar rienda suelta a su cámara y captar estos bellos momentos tan maravillosos.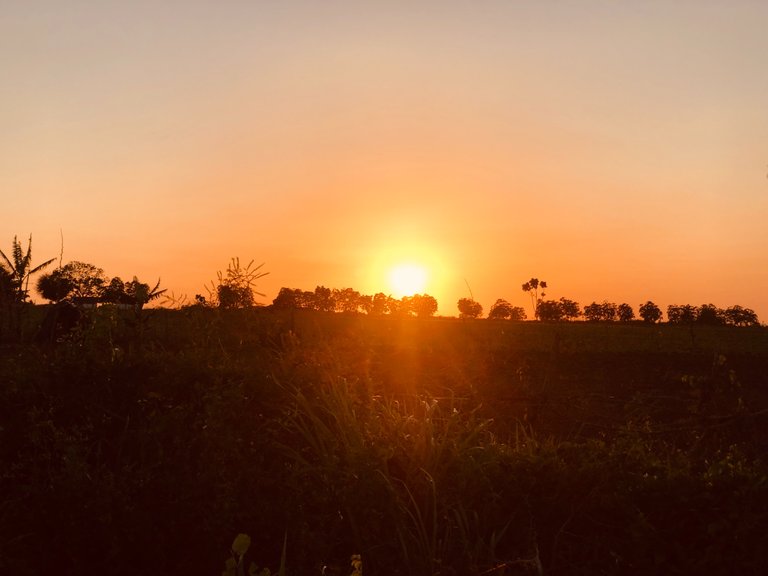 Ayuda para Traducción en Traductor Google |

Sígueme y contacto:
Twitter • Instagram •
Facebook

• Osmany Jesús Dueñas Jiménez •

Help Translation in Google Translate |
Follow me and contact:
Twitter • Instagram •
Facebook •
• Osmany Jesús Duenas Jiménez •


---
---