The Inkwell prompt - island, witch, cake.
She absent herself from the community of men and went to the cave of an island.
She cried bitterly and was left with only cake in her hand.
They called her a witch, although she said, never has she practice witchcraft in any way.
The villagers were so angry, they barnish her from the land of water, food and drinks.
When she was taken to the king for clarification, the king asked her, if what, they people claims of her is true?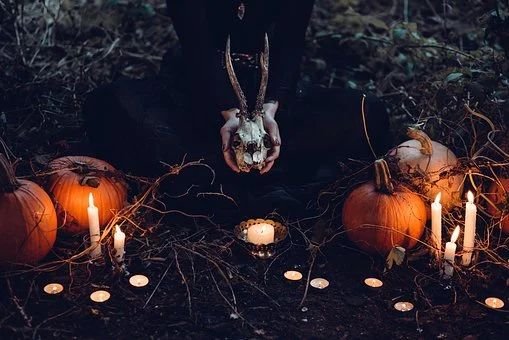 pixabay
She moodily replied no, but the villagers insist and said that she threatened the life of everyone among them.
That they do not need her among them anymore.
Dora was taken to the island were she lived her life alone.
she hardly have a square meal, as old as she was, such act done to her was told much and such was a taboo.
As times goes on, something were not right in the land of food, drink and water.
Sickness befall on everyone.
Crops were finding it hard to germinate.
Animals were dying, so many plague befall the community.
All the villagers were left with no other choice than to evacuate the community.
Now, where did they go to?
The island where they sent Dora "the witch".
The carried all their luggage and were matching like pupils, who are having parents day celebration.
When they arrived at the cave, they pleaded with Dora, that she should allow them to stay in the cave with her.
But Dora was merciful and she accomodate them, now,
They didn't want her to lived with them, but at the end they were begging to stay in place she is staying.
---
---