Organ Recital | Hauptwerk Martinikerk Groningen and Nancy | Vidas Pinkevicius, Organist | 2021-07-17
In this recital I'd like to share with you the works of D. Buxtehude, J.S. Bach, Ph. Lehenbauer, V. Pinkevicius, Ch.-M. Widor and improvisation on Allein Gott chorale tune. Hope you will enjoy the sounds of two different Hauptwerk sample sets - Martinikerk Groningen by Sonus Paradisi and Nancy Cathedral by Piotr Grabowski.
Thank you for your support!
Would you like to support my weekly recitals? If so, consider buying me some coffee:
https://www.buymeacoffee.com/organduo
PROGRAM:
Hauptwerk Martinikerk Groningen
00:00 1. Praeludium in C, BuxWV 137 by Dieterich Buxtehude
Score: https://www.sheetmusicplus.com/title/new-edition-of-the-complete-organ-works-volume-1-sheet-music/2473787?aff_id=454957
09:04 2. Allegro from Trio Sonata No. 2 in C Minor, BWV 526 by Johann Sebastian Bach
Score: https://www.sheetmusicplus.com/title/six-sonatas-and-various-individual-pieces-sheet-music/2450036?ac=1&aff_id=454957
15:57 3. Improvisation on Allein Gott in der Höh' sei Ehr
Hauptwerk Nancy Cathedral
28:13 4. Processional on SURSUM CHORDA, Op. 79 by Vidas Pinkevicius
Score: https://secrets-of-organ-playing.myshopify.com/products/processional-on-sursum-corda-op-79-2021-by-vidas-pinkevicius
33:33 5. Prelude from Organ Symphony No. 1, Op. 13 No. 1 by Charles-Marie Widor
Score: https://www.sheetmusicplus.com/title/complete-organ-symphonies-series-i-sheet-music/3494936?aff_id=454957
41:55 6. A Strong Deliverer! by Phil Lehenbauer
Score: https://www.sheetmusicplus.com/title/strong-deliverer-cwm-rhondda-organ-work-by-phil-lehenbauer-digital-sheet-music/21813091?aff_id=454957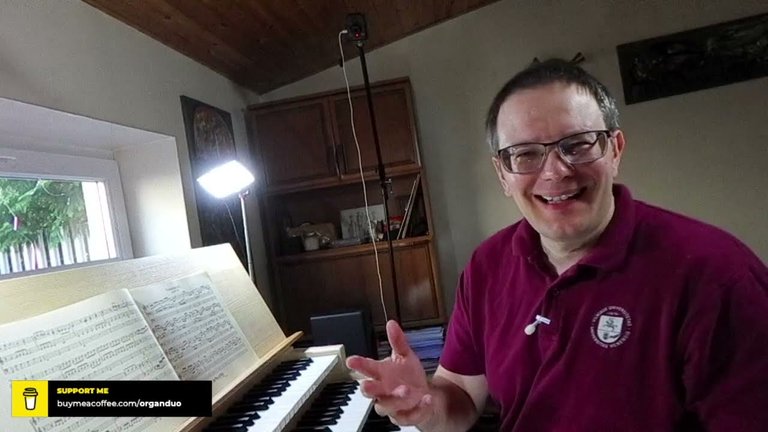 ---
---