Red sky photography//Fotografía de cielo rojo
Hello, how are the photography lovers? Blessings to all, I hope you are spending a weekend of family union, Today I come to share a photo of a sky and its beautiful red color, this wonderful sunset. I was able to capture it from the patio of my house. According to this phenomenon, the nines do not turn that color but it is a reflection of the rays of light that are not scattered.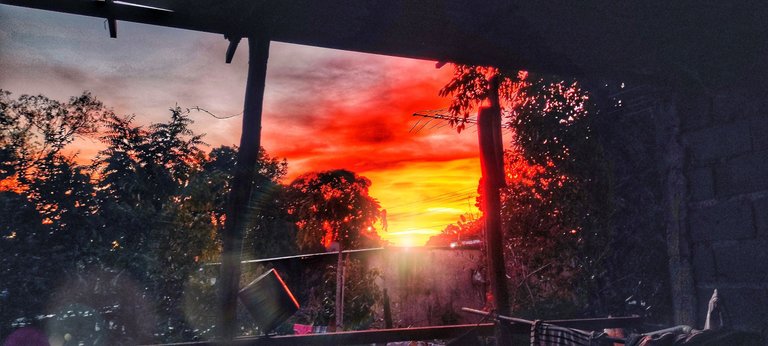 ---
Hola como están los amantes de la fotografía Bendiciones para todos, espero que este pasando un fin de semana de unión familiar, Hoy vengo a compartirles foto de un cielo y su hermoso de color rojo, este maravilloso atardecer. Lo pude capturar desde el patio de mi casa. Según este fenómeno las nueves no se ponen de ese color sino es un reflejo de los rayo de luz que no se dispersan.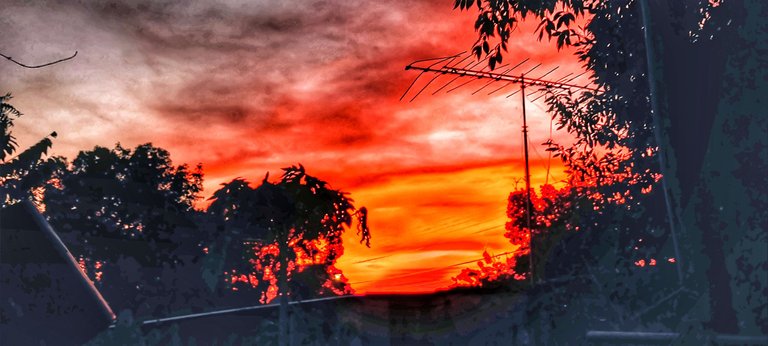 ---
Agente de cambio Activo..!
Lo Mejor Esta Por Venir..!
---
Gracias por pasar por Mi Blog, Comentar Seguirme y Votar Pronto estare por el Tuyo Buscame en Discord @ordosjc!
---

---
Remember, everything happens for a reason, you have to look at the positive side of things, TODAY I decide to be happy and you?!
---
---