Thanksgiving Service | 6th November 2021 | Zoom Meeting

There are some things to do to become worth before God,we need to consistent in our service of bearing one another's burden.
We must obey the law of God at all course. We should do that which is intended for us as members of the body by helping each other in carrying our obligation in love.
James 2:17 says: Even so faith,if it hath not works,is dead, being alone.
As the people of God, we should not only love in words but we should do what we claim to believe in our actions.
THE ACTS 2:46
And they, continuing daily with one accord in the temple, and breaking bread from house to house, did eat their meat with gladness and singleness of heart,
EPHESIANS 4:16
From whom the whole body fitly joined together and compacted by that which every joint supplieth, according to the effectual working in the measure of every part, maketh increase of the body unto the edifying of itself in love.
JAMES 2:15
If a brother or sister be naked, and destitute of daily food,
JAMES 2:16
And one of you say unto them, Depart in peace, be ye warmed and filled; notwithstanding ye give them not those things which are needful to the body; what doth it profit?
We are inviting you to join the MCGI Cares (Hive) community that study the words of God and also earn some reward by making our reactions on it. We can check this link https://peakd.com/c/hive-182074/trending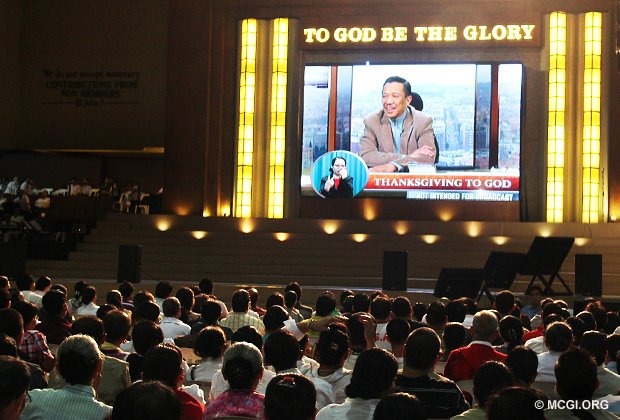 ---
---