Caffeine-inspired floating coffee shop
Hello coffee lovers, have you ever enjoyed the beauty of a floating coffee shop with a gentle beach breeze? I invite you to find that comfort.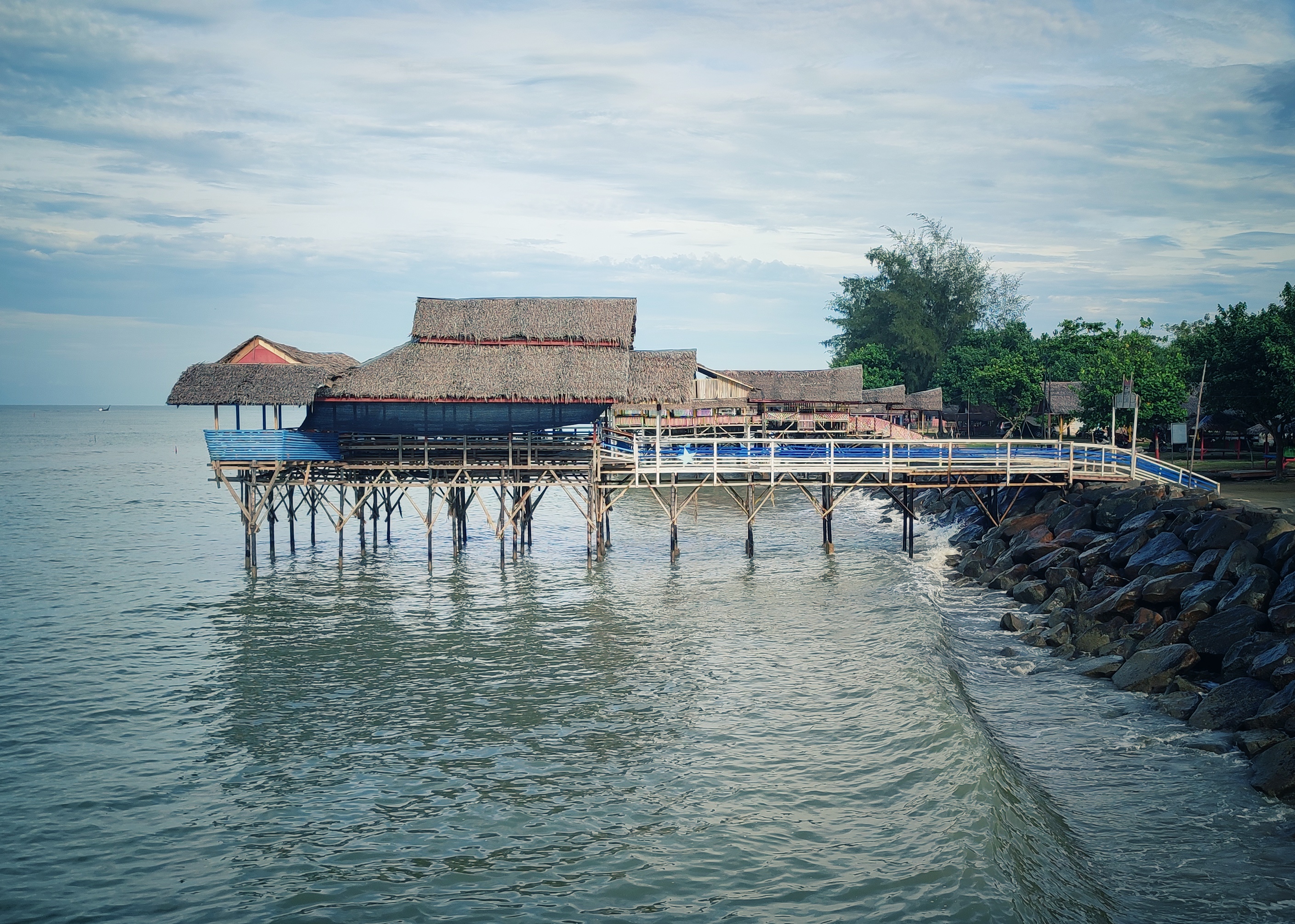 I hope you have a wonderful weekend with your family and friends, yesterday me and my friends spent this week, we agreed to gather at the floating coffee shop that is the beach. The coffee shop located on the beach is very special, the floating coffee shop on the beach is very classic, here I can enjoy the beauty of the natural panorama of the beach, especially in this summer, the conditions on the beach are very cool with a light breeze.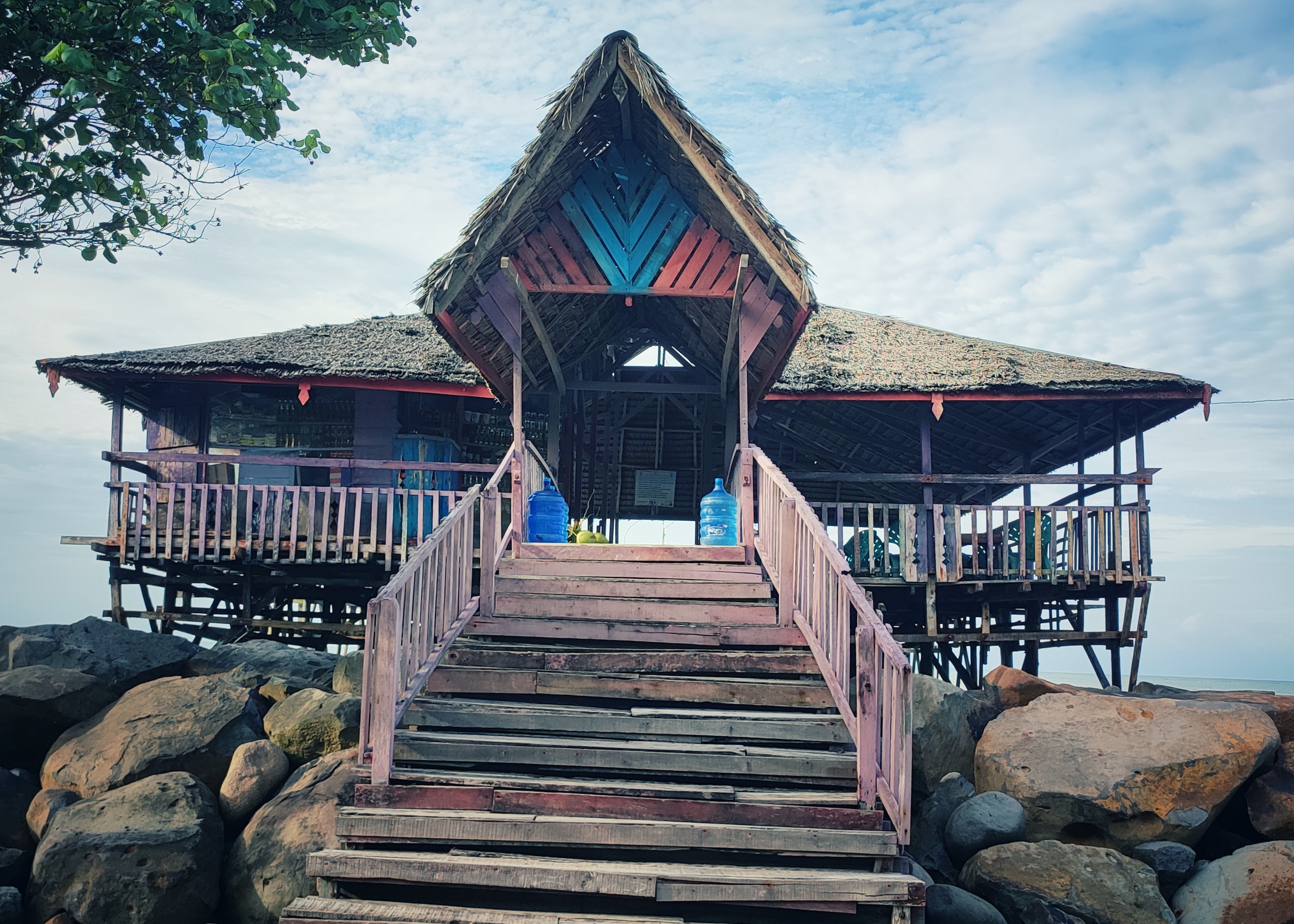 A floating coffee shop with classic features with its own uniqueness known as a cafe, actually this coffee shop has become a popular tourist spot in my city which is visited by many local tourists during the weekend. So yesterday I was looking for a new sensation in a place that was located, the beach as a rest of my spare time, I chose a coffee shop as a good place to discuss and a resting place that allows to find a new mood than the previous coffee shops.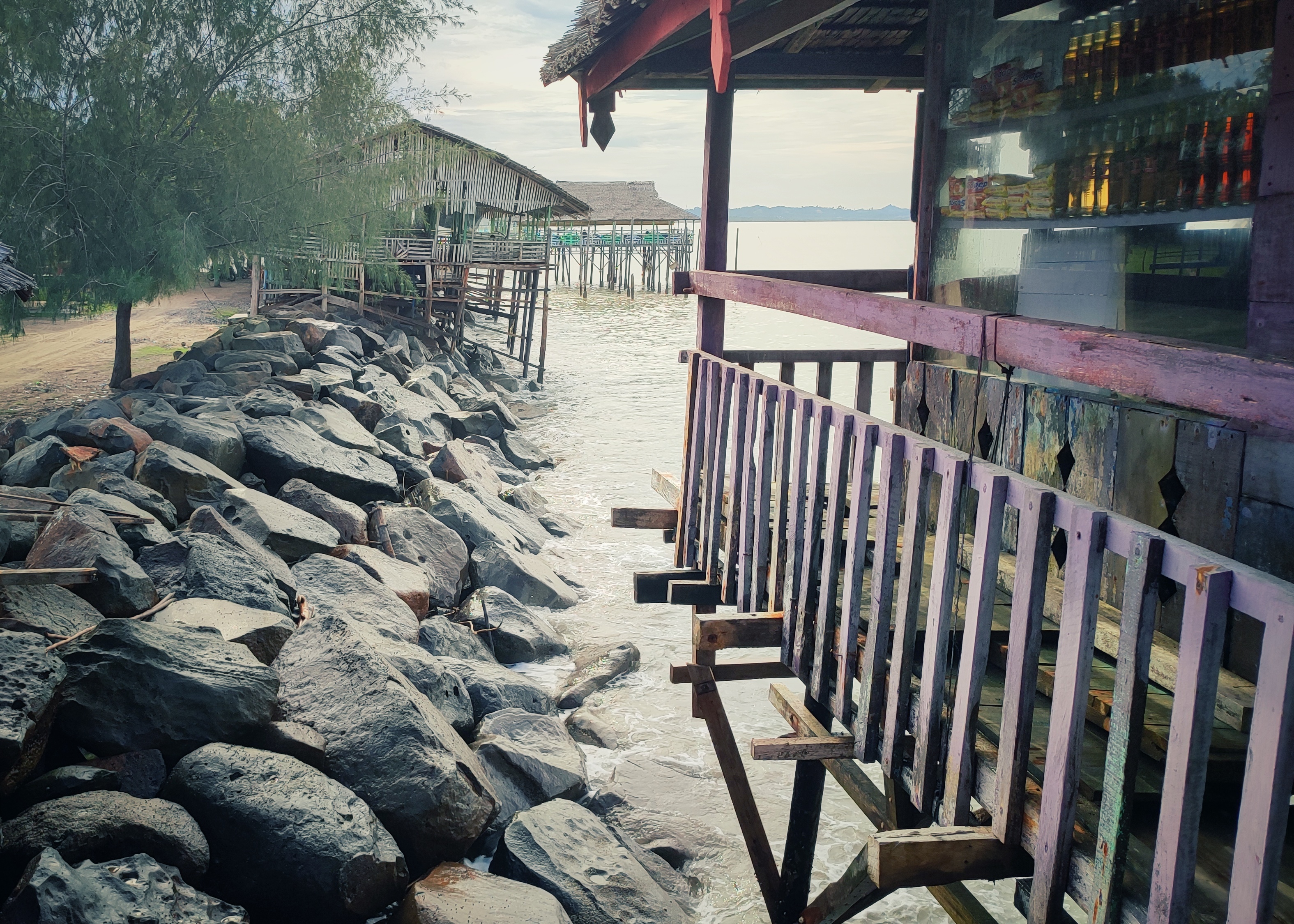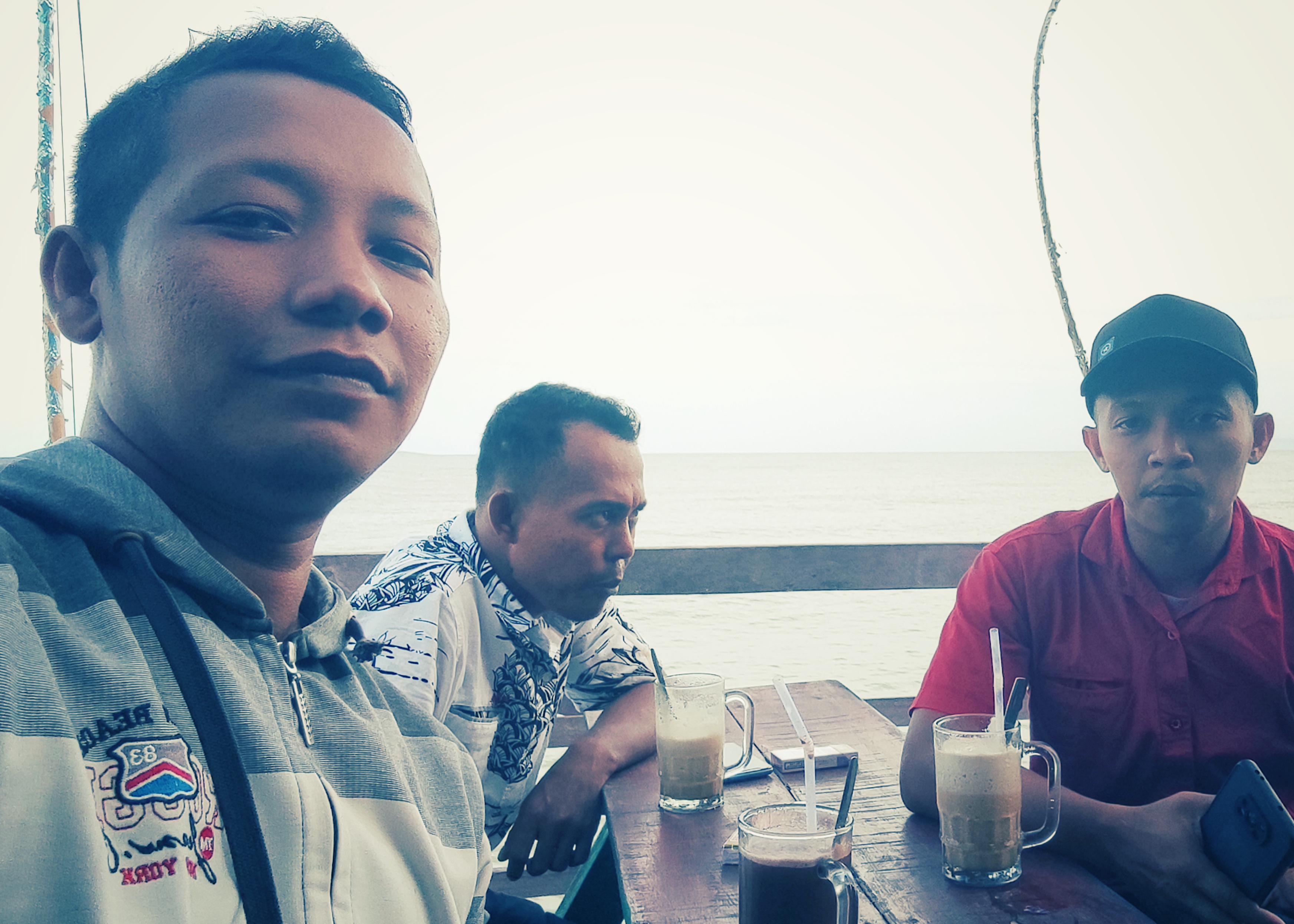 We received a drink menu list from a cafe waitress, and my friends and I chose crimilate coffee and chocolate milk chocolatos coffee which had a caffeine-like aroma. Cold iced coffee drinks are very refreshing especially in this summer, the weather has always made it stifling for the past week.
Being on the beach, everyone has their own life principles when spending hours with friends, I didn't choose the beach on purpose, to pass the time, but yesterday I chose the classic floating coffee shop to relax, even though the coffee shop is old operating but I don't have time to spend there with some of my busyness.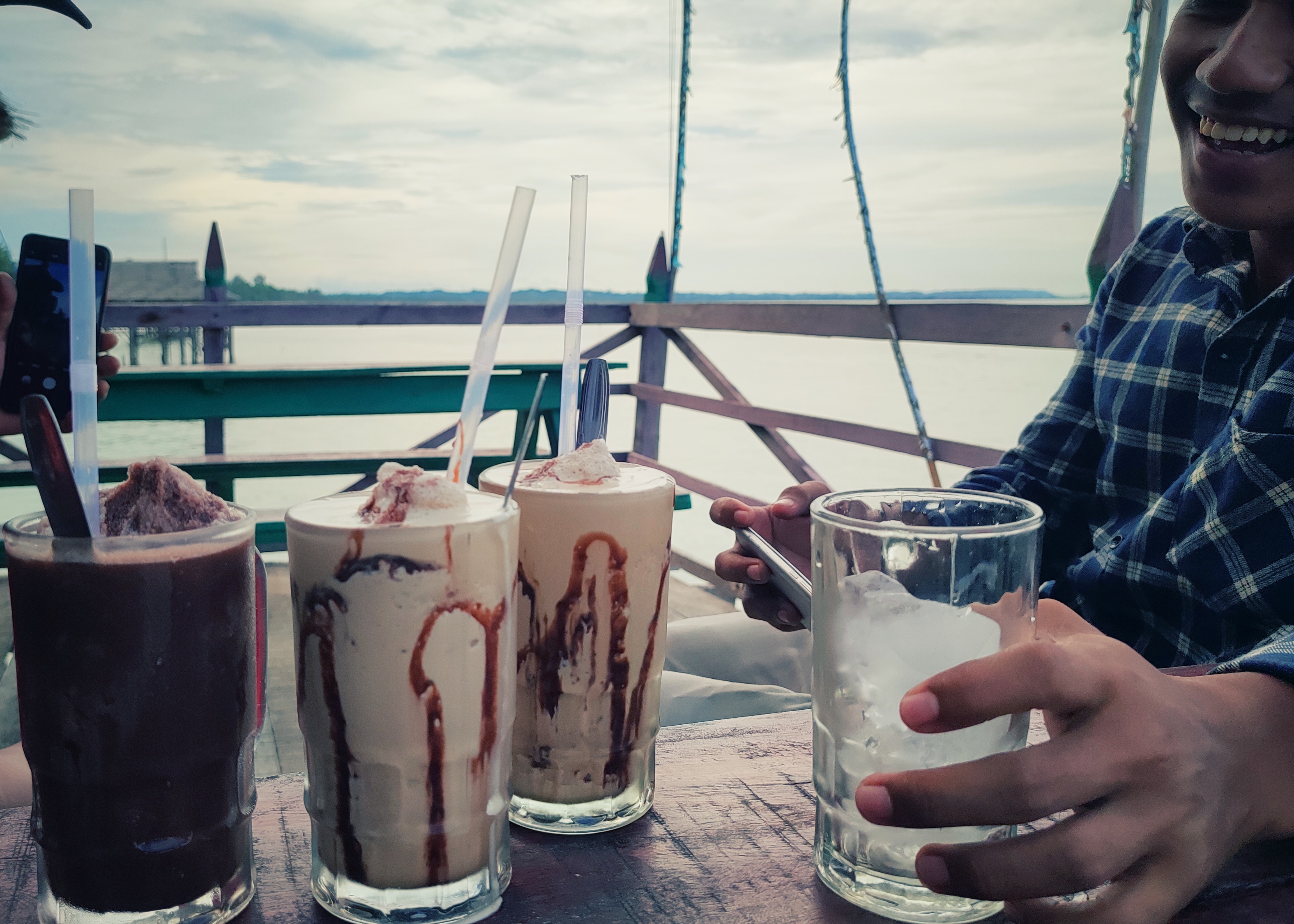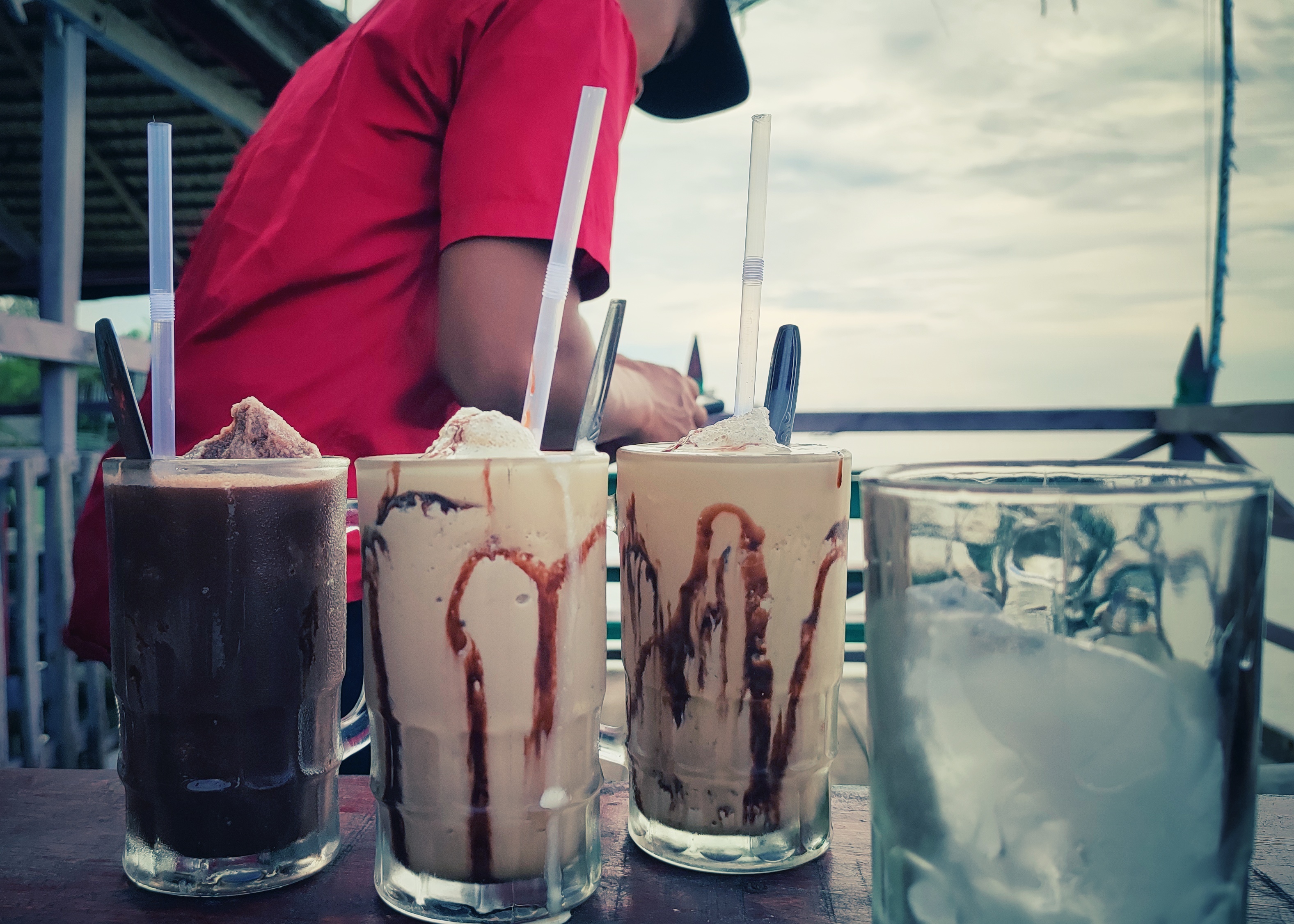 The gentle breeze is very refreshing, filling the void of time is actually very important for brainwashing frozen and can relieve stress being in open places with cool panoramas.
A floating coffee shop with a classic cafe feel, here also provides food, but we were full by not ordering food, our stomachs didn't feel hungry in the afternoon, we only chose iced coffee drinks that contained sufficient caffeine in this refreshing situation.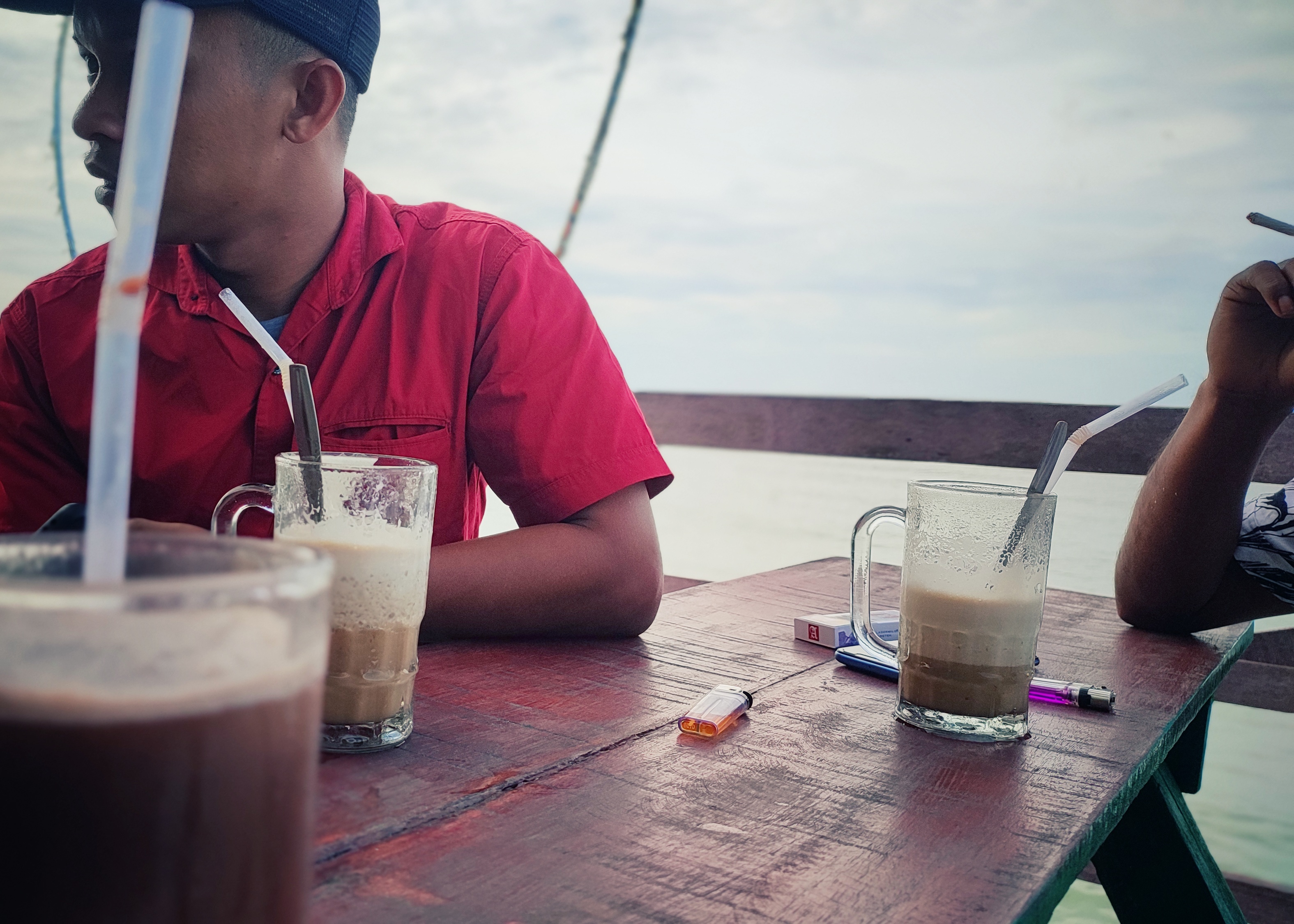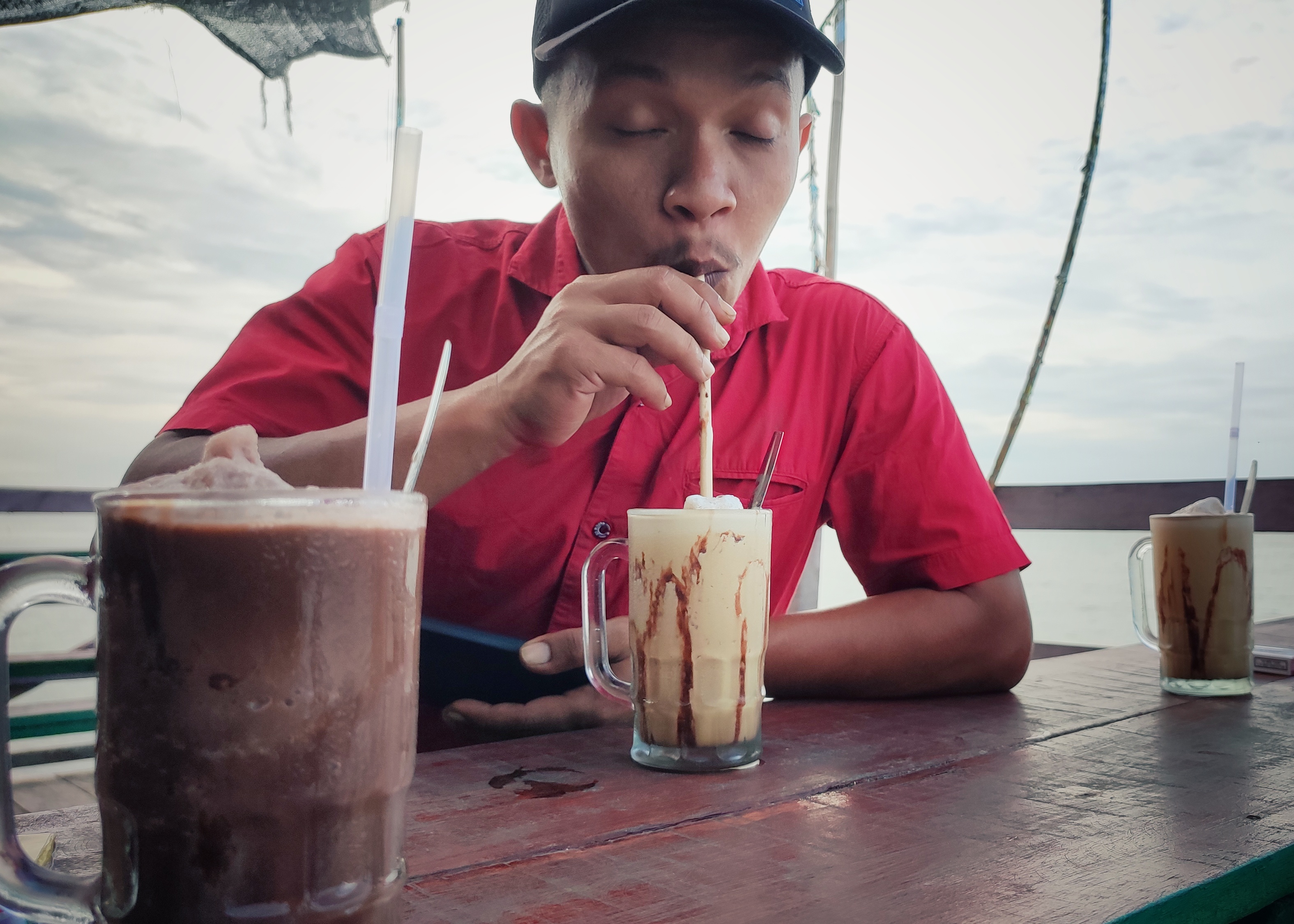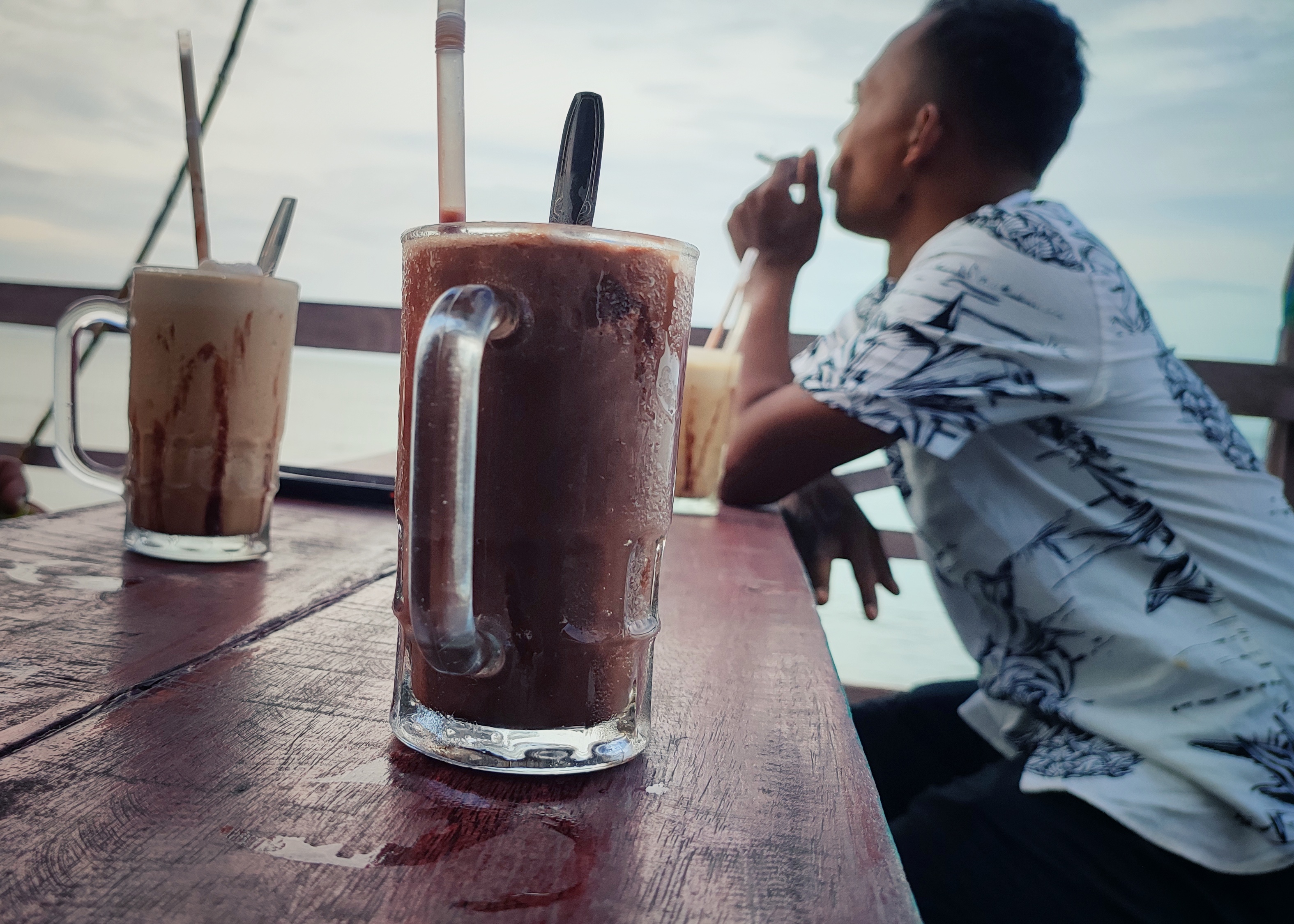 Our togetherness with iced coffee, the beach which is an important part in filling the void of time, the place most widely known by the public for vacation, some photos of our expressions when we are together, laughing happily with some silly discussions from us.
Last week I was on vacation at a lake with camping, I didn't plan to travel but a friend who invited me with a free allowance as his pay month, there was also very entertaining through a cool night. :)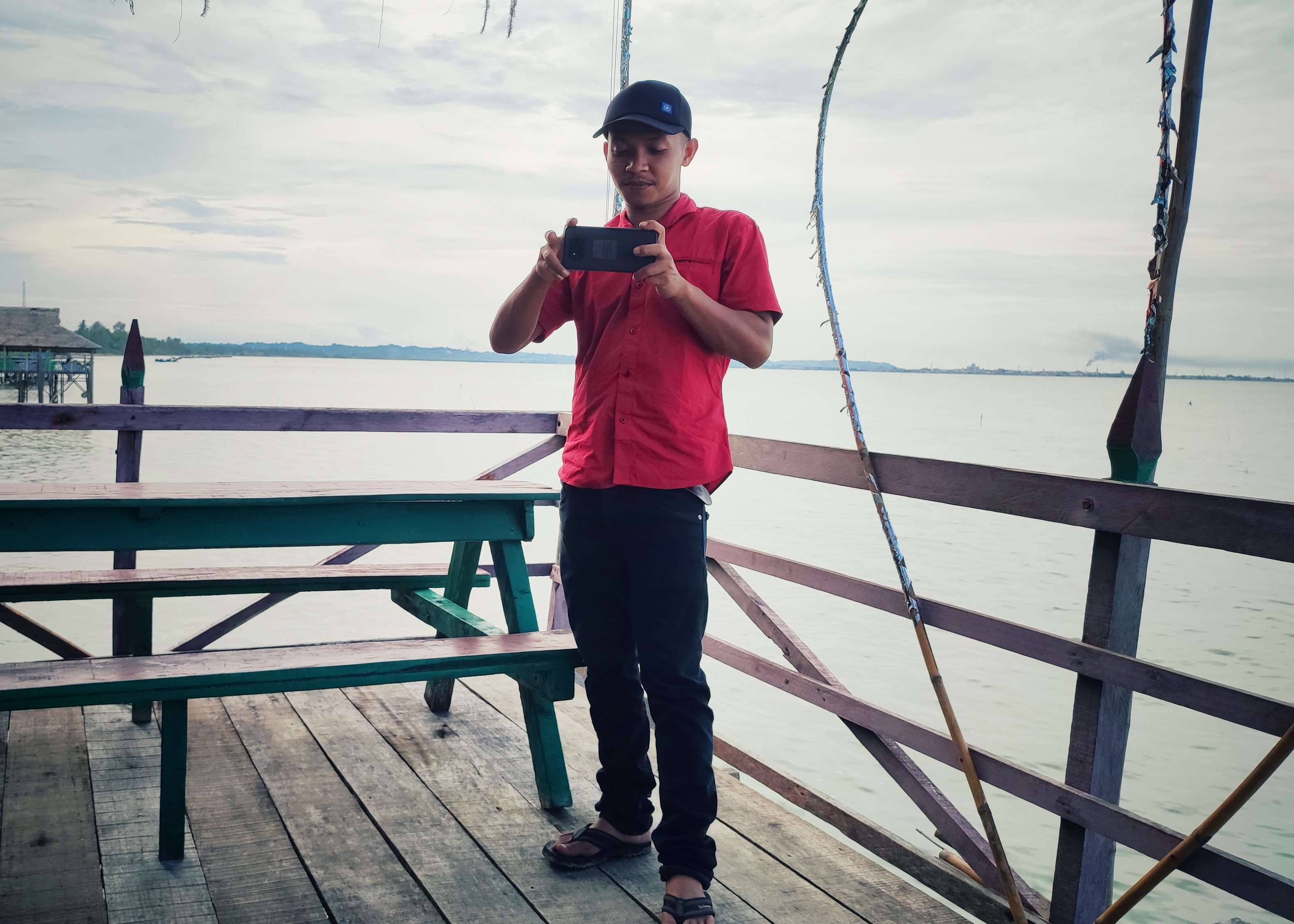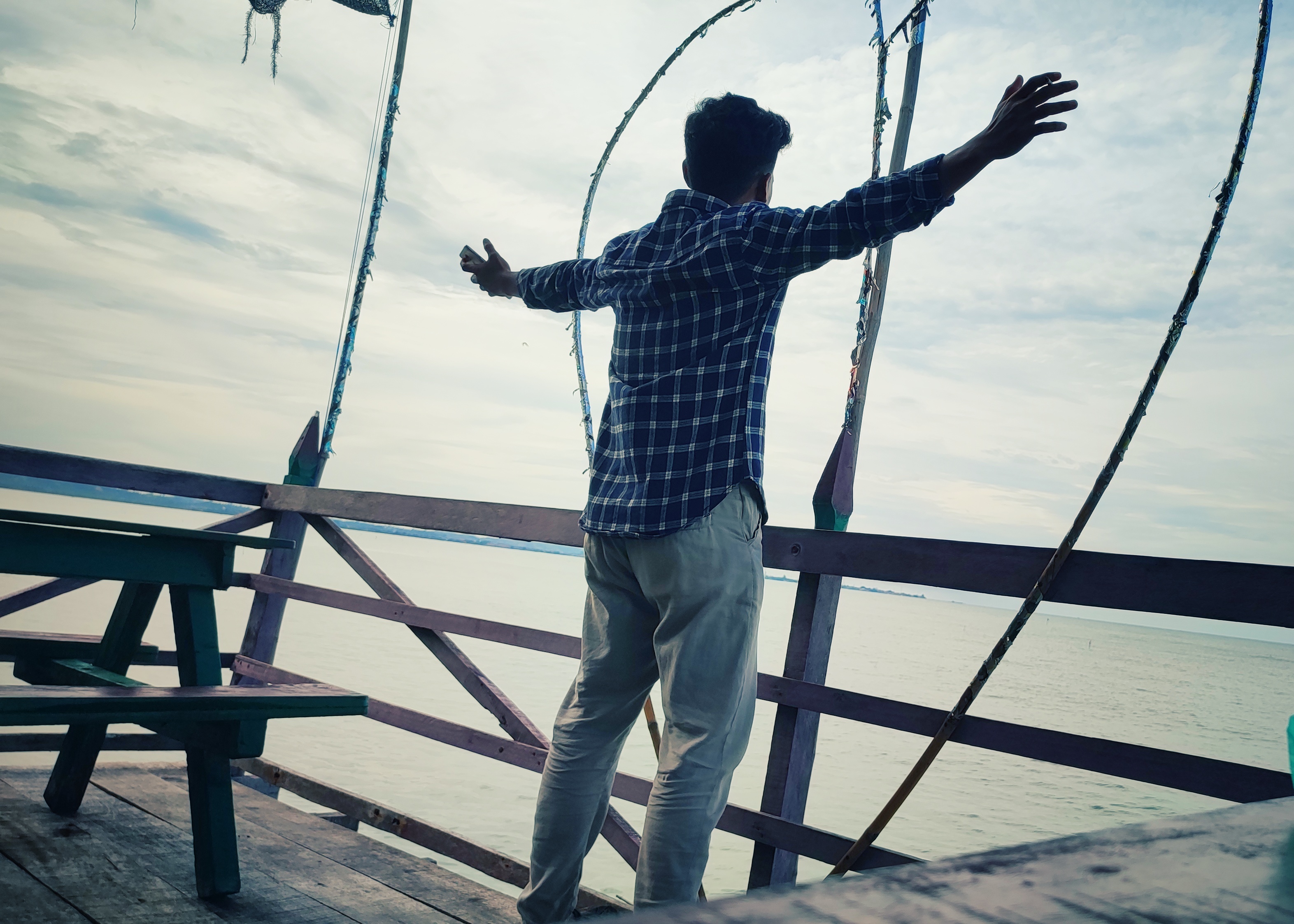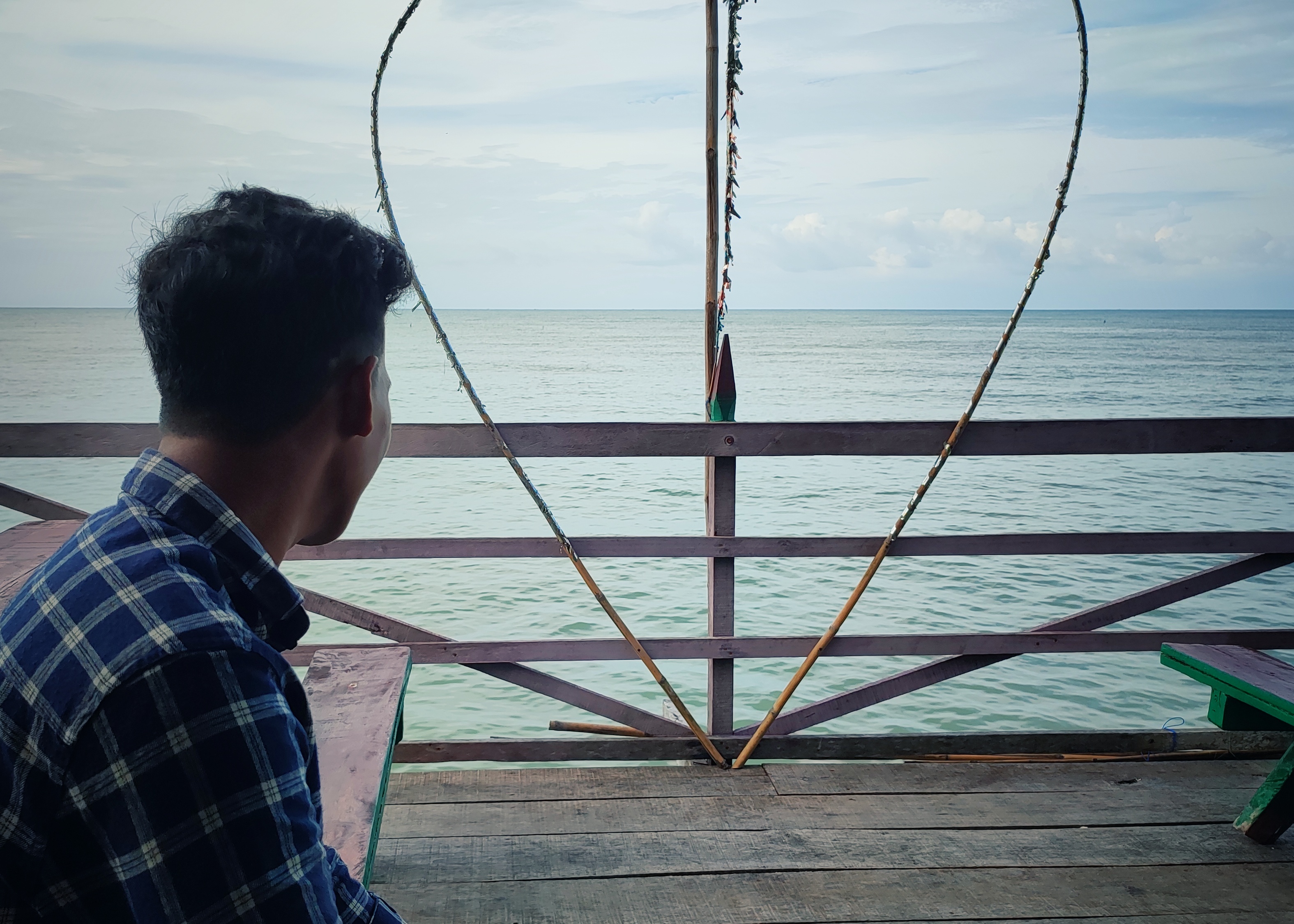 Some of the crazy shots I took were from the silliness of a friend who likes to dream of wanting to fly from the surface of the sea. Laugh freely with a high tone, I think it can relieve the stress that makes the mind disturbed by the piling up busyness,
A sense of mental fitness really encourages the need for life to carry out activities that become daily activities, being in a place that is in a new sensation I think is a desire that is really needed can affect the attractiveness when going through difficult times.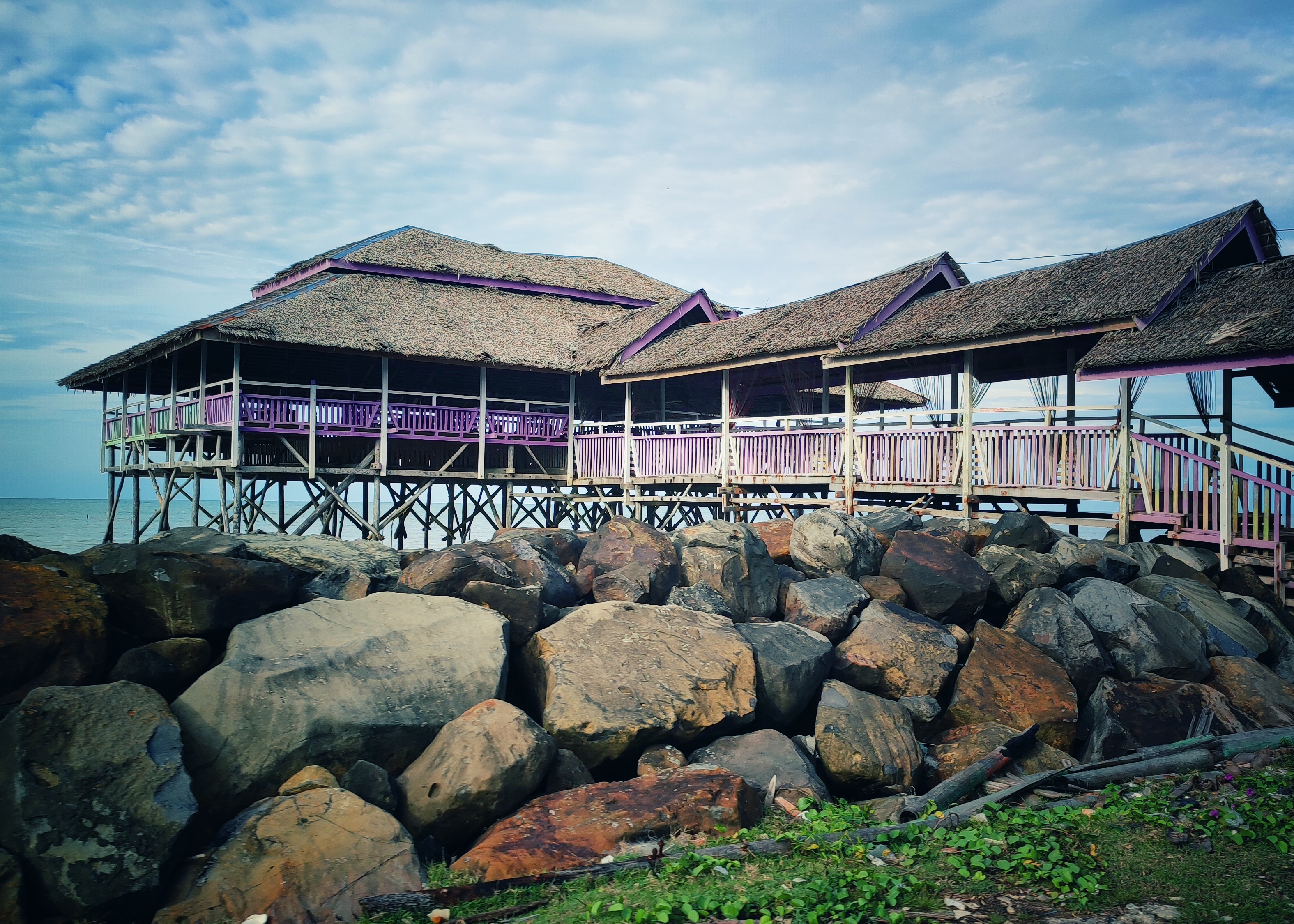 The floating coffee shop is one of the coffee shops that is comfortable when filling the void of vacation time, I walk along the beach on a regular rock formation, a beautiful view looks wide at dawn from the horizon of the beach surface.
The extreme weather many choose the beach as the most prominent place to visit, a pleasant trip after we can analyze our desire to have coffee together at the greatest coffee shop.
Thanks for walking with me drinking coffee at the classic coffee shop.! :)
---
---