Robinhood platform now provides 24/7 Crypto Phone Support for users
Robinhood is an exchange platform that allows user to trade crypto, stock and options without any commission fee, they becomes the first exchange platform that now offers their users 24/7 all round crypto phone support, for it's costumers who want to make inquiries on investments. They just went public in July this year, and now has beats all other cryptocurrency exchange platform to the punch on offering their user 24 hours phone support, Coinbase at the end of the year has plans of introducing this service to their customers.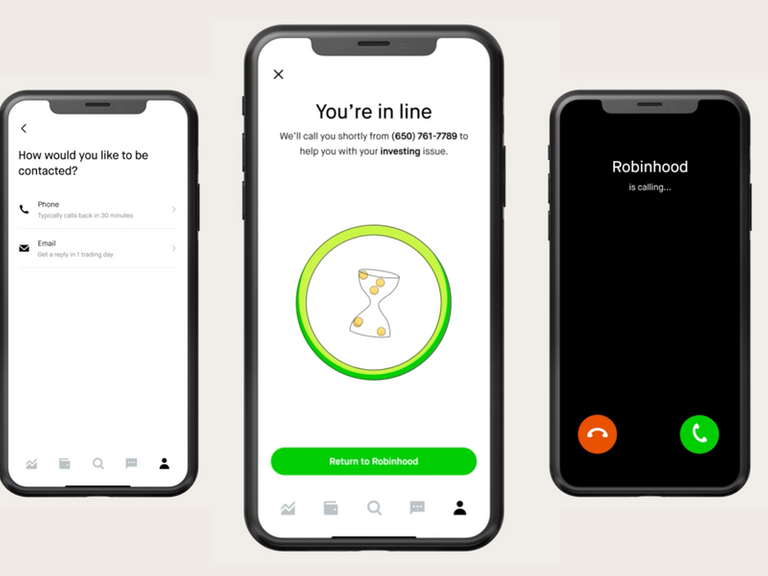 Robinhood still has plans on providing technical support through the phone of costumers who are finding it different to login into their accounts, in my opinion these updates they're making is going to increase their fan base and bring them more user, because there is no other crypto exchange platform that offer this services, it's a very nice initiative on their part, kudos to them.
Robinhood users can requests a call from the Robinhood app, with their required response time within 30 minutes, also they're expecting a wide range of questions, so they can serve and assist their users better. Also you will get notified when is you are next in line and number that will contact you will be indicate in the app, so you know who is calling you, to avoid scammers from contacting you and posing to be one of their costumer care service staff.
"Customers can request phone support for all issues or questions, including all trading and security issues as well as all crypto questions," she said. "Even super simple questions such as 'What is a wallet?' or 'What is the difference between bitcoin and bitcoin cash?' can be addressed, as well as standard support issues to do with their account, trades etc."source
Posted Using LeoFinance Beta
---
---