Elon Musk Says He Will Become First Dogecoin Trillionaire
Elon Musk who recently called himself the "DogeFather" in an interview on "Saturday Night Live" back in May, and his not wrong, he is the "DogeFather" base on his track of always influencing the price of Dogecoin anytime makes a tweet about the coin, and he has done it again, he recently replied a twitter post, with "*in Dogecoin" in the comment session and boom doge coin price went up 7%. Elon musk is a huge whale in the crypto space, and his current the world's richest man or person with $219.9 Billion and recently his company Tesla just made over a billion dollars in profit from it's Bitcoin investment.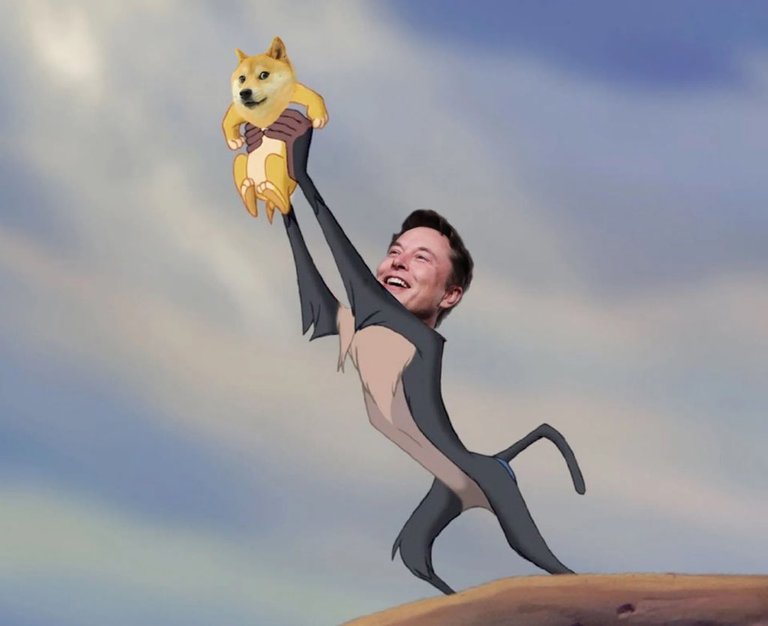 Twitter
In the tweet, that made Dogecoin price move a bit above 0.25 cents, although price has now falling back below 0.25 cents now. So a popular twitter account UberFacts with over 13.6 million followers made this tweet: "Elon Musk is predicted to become the world's first trillionaire, thanks to SpaceX"
SpaceX was a project by Elon Musk's company, which is the first all civilian mission to the orbit a month ago, which was a huge success.
Elon musk replied UberFacts tweet saying"In Dogecoin", then Dogecoin's official twitter account replied them both saying "imagine if like... every star in the sky was one dogecoin. even that's just "billions and billions. wow. such wow." --doge sagan"
Here's the tweet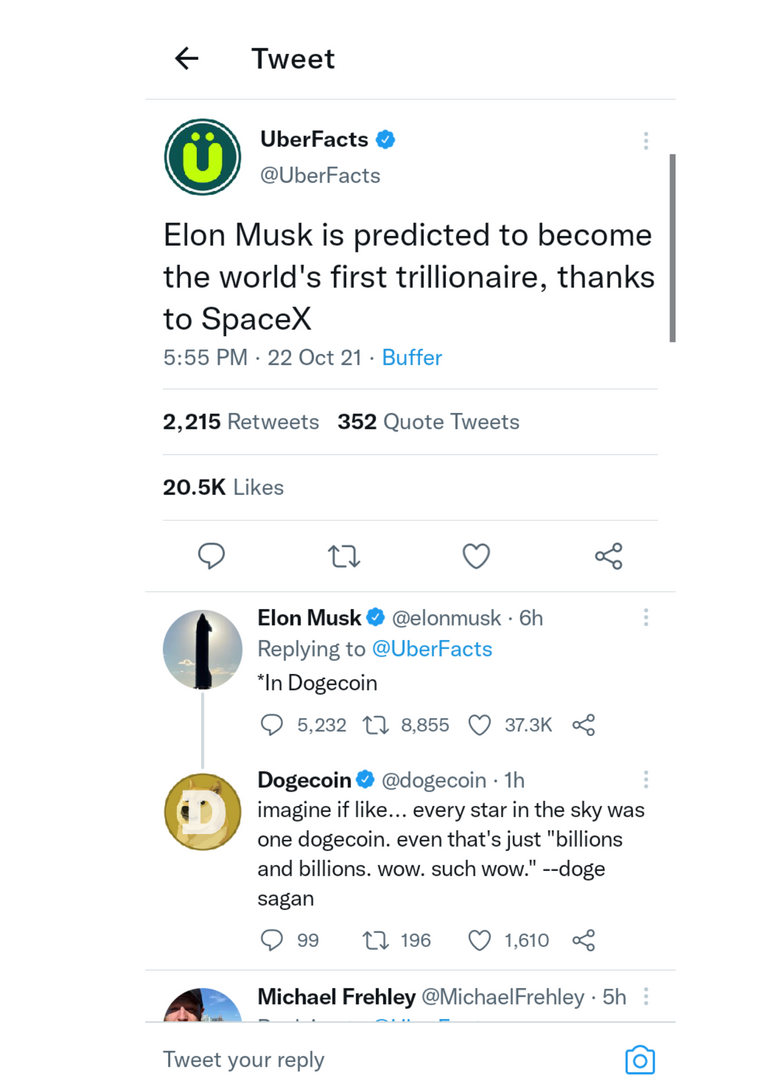 Twitter
DOGE/USDT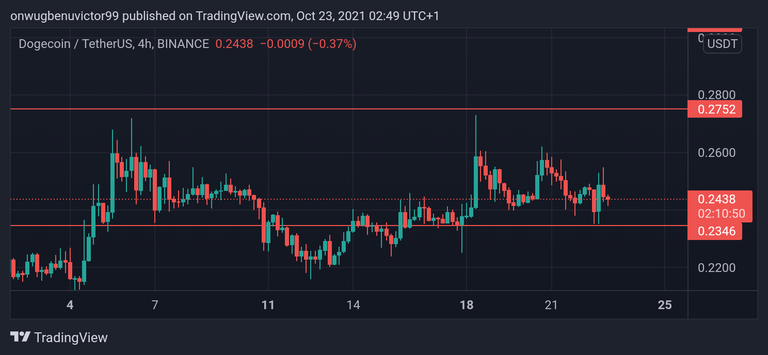 TradingView
Elon musk's tweet couldn't have come at a better time then this, price was around the support level at 0.23 cents, when he made the tweet, within an hour of the tweet, price bounced 5% off the support level, hitting 0.2550 cents, before the correction now, which looks like price is about to retest the support level again.
Elon musk is currently working with Dogecoin developers to see how they can improve the coin, and make it a cheaper and more energy-efficient alternative to Bitcoin.
Posted Using LeoFinance Beta
---
---