Elon Musk's Tesla Up Over $1 Billion On Bitcoin Investment.
I honestly thought Elon Musk would be all in on Dogecoin and won't have much Investments in any other coin, reason being that his always tweeting about Dogecoin and his tweet always influence the price of Dogecoin everytime. I didn't know that his company Tesla had an investment Worth 1.5 billion dollars in Bitcoin, his company bought 43,200 Bitcoin in February, when Tesla first added Bitcoin to its balance sheet, and later sold 10% worth of Bitcoin that the company was holding, to prove the asset's liquidity and viability as an alternative to cash on its balance sheet, when price was around $50k during the second quarter (Q2) of the year.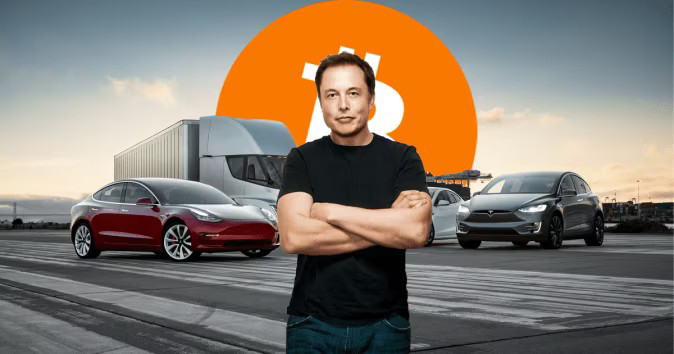 Source
Today Elon Musk company Tesla has made $1 billion on Bitcoin investment, I can only imagine how much the company will make when Bitcoin hits $250,000 it will be massive, I believe this news is going to increase the positive sentiments around Bitcoin, it could make more large companies and institutional investors FOMO in into Bitcoin which is going to drive the Bitcoin price higher.
Tesla has currently made 65% profit on their initial investment, which to me is incredible because the $1 billion profit made, is equivalent to the money that would be made if the company had sold 201,250 cars around April, May, and June (Q2), amazing right.
Michael Saylor's MicroStrategy recently wrote to the Financial Accounting Standards Board, "This disconnect between an entity's financial statements and the economic reality of its financial condition and results of operations creates confusion and fails to provide investors, analysts, and the general public with the information they need to make an informed assessment of an entity's current and future prospects."source
I love the fact that these companies MicroStrategy, Square and Tesla has Bitcoin already added to their balance sheet, and I have a strong feeling that many more large companies will also added Bitcoin to their balance sheet soon.
Posted Using LeoFinance Beta
---
---