Dream Big But Don't Set Your Expectations Too High.
I know the tittle sounds contradicting right, but I will break it down now, dreaming big is really a great thing, but it's not advisable to set your expectations too high, because life is marathon not a Sprint, when you dream big and set your expectations too high it's dangerous, because when you don't achieve your expectations you begin to lose faith in your own dreams, which could lead to some people giving up too early.
the road to success is not a smooth or straight forward one there are always obstacle or bumps along the way, which you need to be prepared for and be ready to overcome them, and not letting too much expectations stop you from achieving your dreams, learn to the contented and apparently the little achievement which accumulates to give you, your big dreams eventually.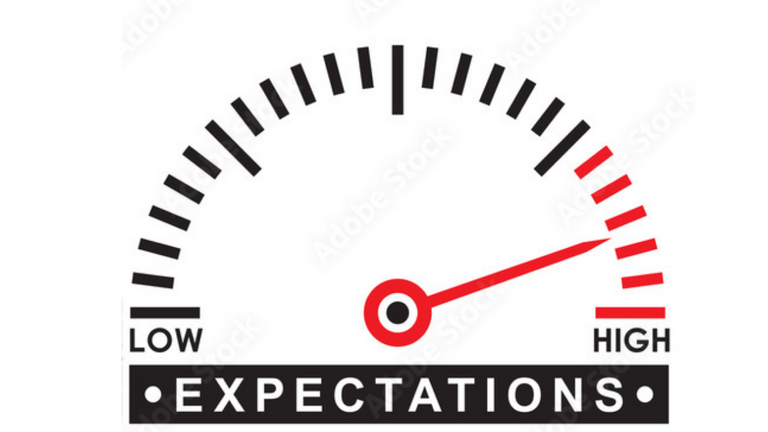 Source
there are two popular quotes that best describe the picture am trying to print:
Tiny droplets of water make mighty ocean.
and also:
Rome was not built in a day.
now most people admire millionaires and billionaires, and what to be them and live their live styles, but they ain't ready to go through the process that led to the billionaires becoming crazy successful, they just want to put in a little work and expect to make billions the next minute, I know this might some wrong but it better to dream big and keep your expectations low, realistic and achievable, so it will easier to achieve them, and when you achieve it, that will give you the motivation to keep on going until you achieve your big dream which you have for yourself. the process to become successful is more important than the end result itself, but we are all humans, we mostly focus on only the benefits and dismiss the process.
Posted Using LeoFinance Beta
---
---