Breaded Garlic Shrimps with home-made Potato Rösti and a fresh Salad - Follow along recipe!
Hello, dear community, this is my first post here.. I hope you like my food, we enjoyed it very much ;)
For the recipe you need:
-potatoes
I got 15 Roesti with 4 large potatoes and 4 small ones
(as you can see on the photo).
-shrimps
-salt, pepper, garlic powder
-fresh garlic
-eggs
-flour
-breadcrumbs
-pepper
-arugula
-tomato
-lemon
-butter
-olive oil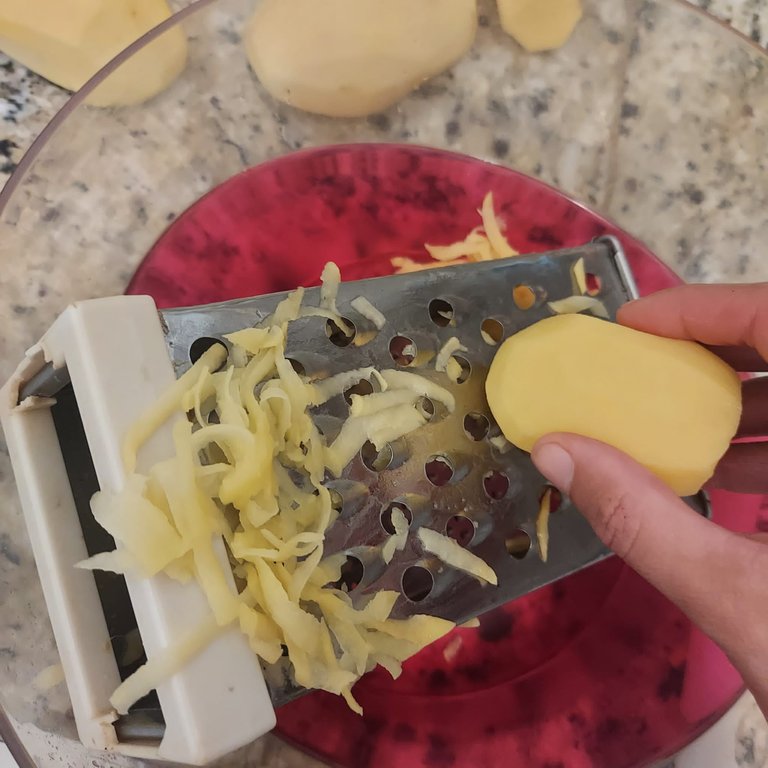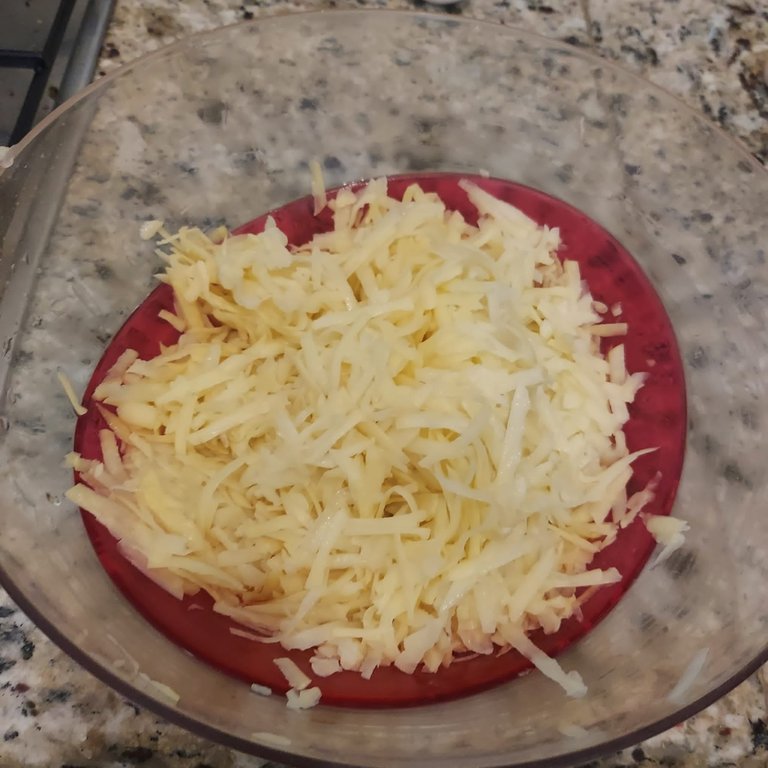 The first thing I did was chop the potatoes with a grater. I then left the potatoes for a while so that the liquid can escape from the potatoes, so they hold together better when frying.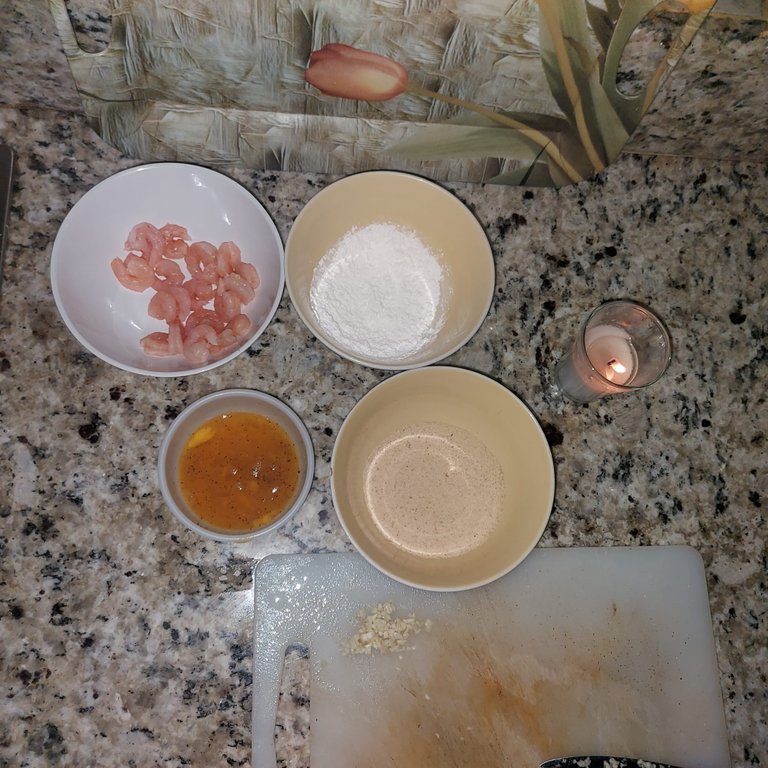 I cleaned the shrimp, removed the tail and everything else, and then prepared everything for the breading! I mixed 2 eggs with salt, pepper and garlic powder. I chopped up fresh garlic and provided me with flour and breadcrumbs!
I first rolled the shrimp in flour so that the egg could stick better! then i dunked it in the fresh garlic and then in the breadcrumbs. I repeated egg and breadcrumbs 2 times so the breading is thicker :)
So
1st flour
2nd egg
3rd fresh garlic
4th breadcrumbs
5th eg
6th breadcrumbs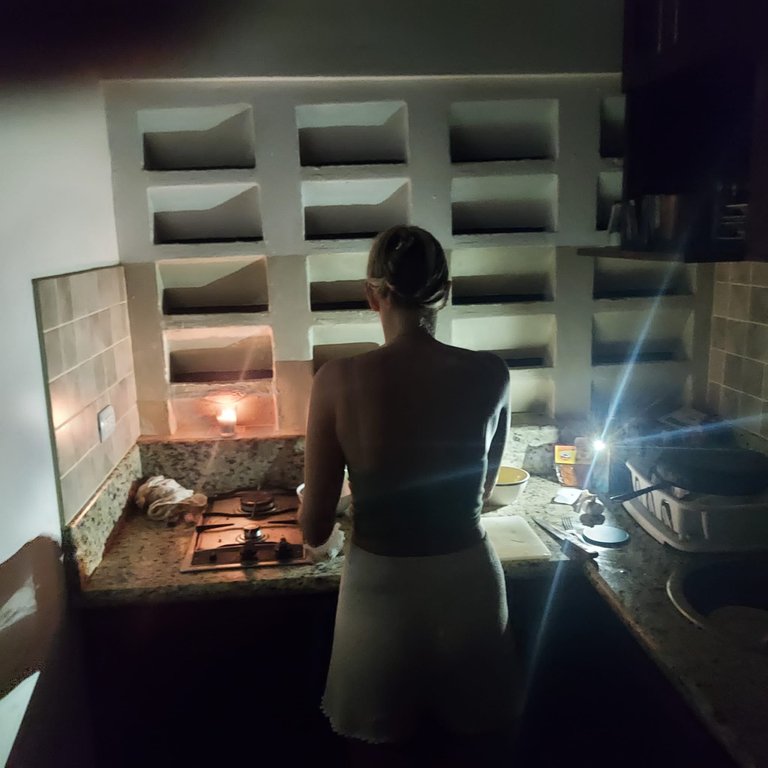 In the meantime, the electricity went out and I had to continue cooking with the help of a candle and my cell phone flashlight :D haha ​​welcome to the Dominican Republic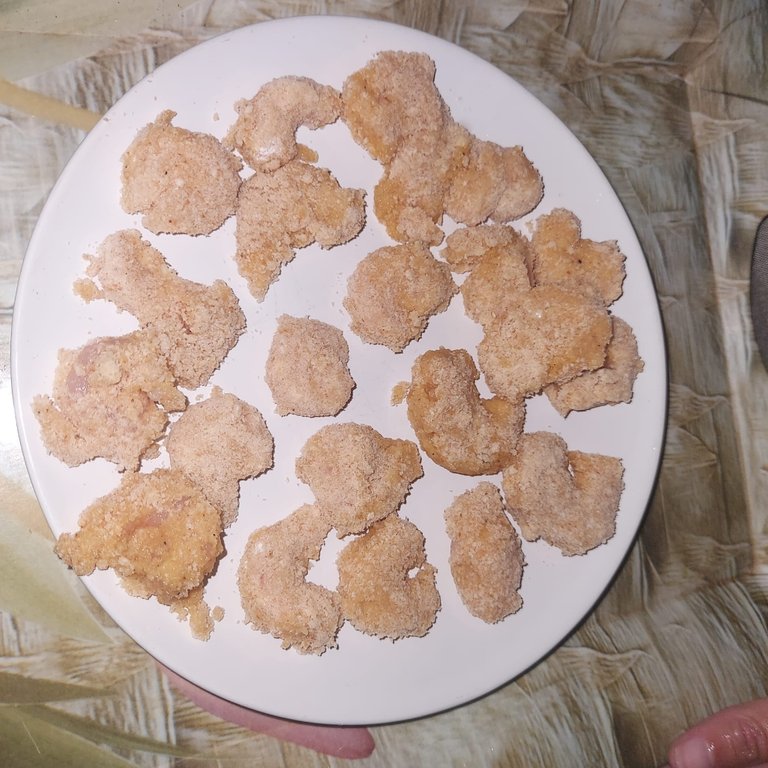 Those were the ready-breaded shrimps, I put them in the fridge again for a moment and devoted myself to the potatoes again!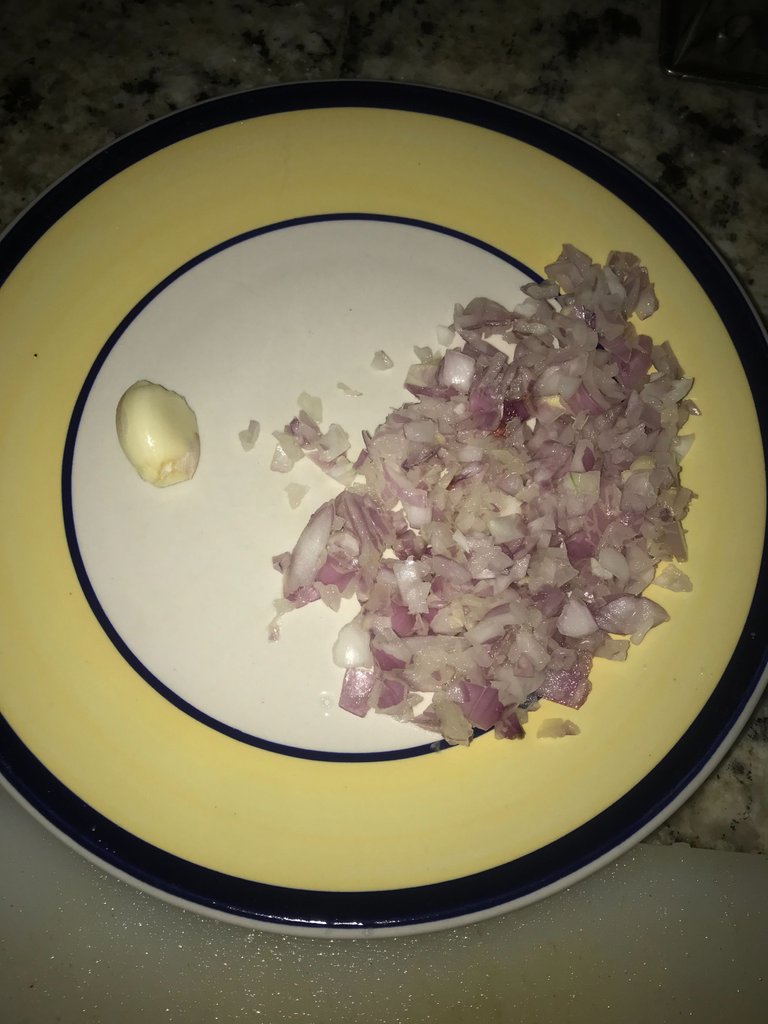 I still have the grated potatoes added :
a medium-sized onion
1 clove garlic,
salt and pepper,
and about 5 tablespoons flour
The flour helps the grated potatoes stick together better, you may need a little more or less. You'll have to take a look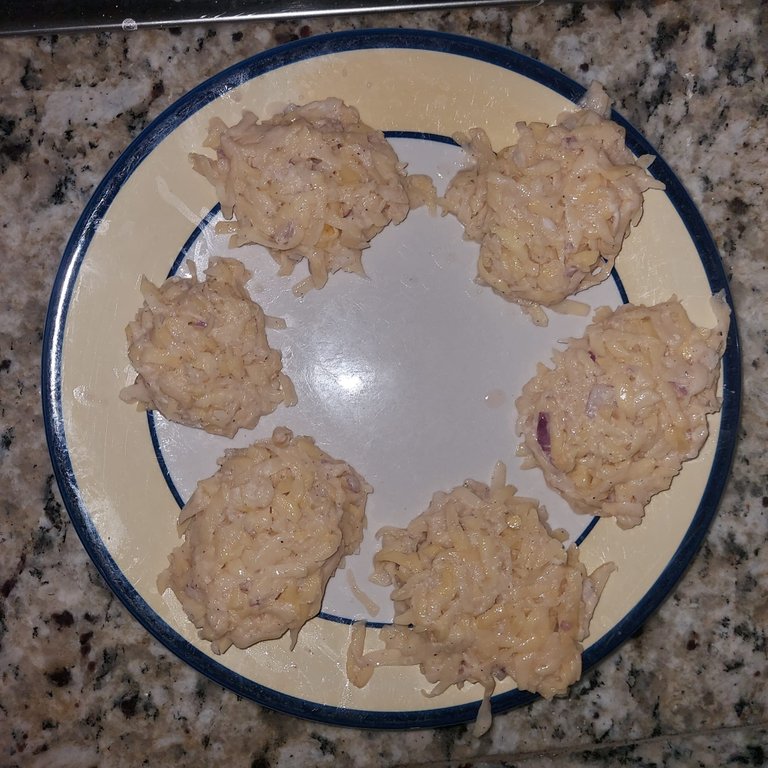 Now I have started to form small thalers. I would recommend not making them too big or they might fall apart.
I fried them on a low flame with lots of oil until golden yellow.
Unfortunately I didn't have enough oil left and they didn't turn out perfectly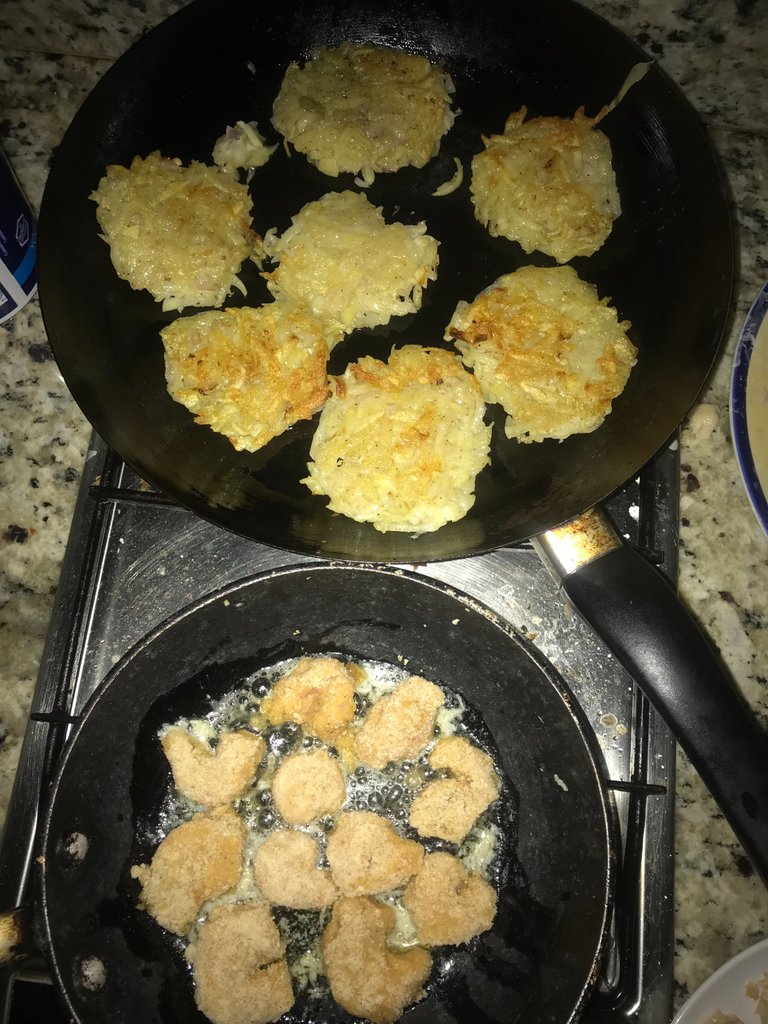 I also fried the shrimps in an oil and butter mixture with fresh garlic until golden yellow, they are ready after just a few minutes.There was also a fresh salad with rocket, peppers, tomatoes and onions dressed with a dressing of oil, salt, paprika powder and lemon.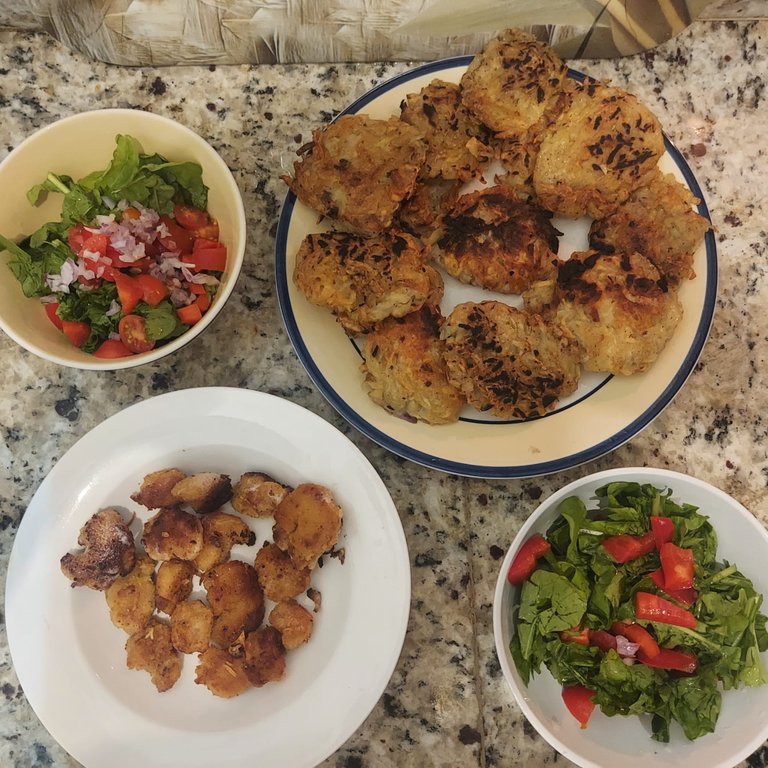 The electricity was back just in time for dinner, it was an experience to cook in the dark 😑 at least we cook with a gas stove! enjoy it :)
Bon appetit!
until next time anna💗
---
---