Skyweaver: A True Free2Play NFT Trading Card Game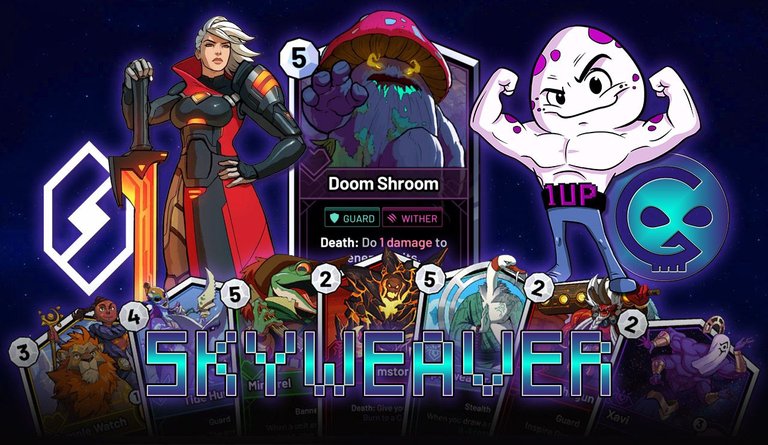 Digital Trading Card Games like Splinterlands and Gods Unchained were among the very first blockchain games, using NFTs before they got popular. It is a perfect combination as this gaming genre immediately shows the benefits of owning your digital assets. The latest free2play game to join the TCG party is Skyweaver and the Oneup-Cartel is taking a close look at it.

What Am I Looking At?
Skyweaver is a fast-paced, cross-platform TCG (Trading Card Game) built on the Polygon (MATIC) sidechain for Ethereum. Closest in nature to Hearthstone, Skyweaver puts you in control of a hero that directly participates in each match. These matches take place in "Sky", an alternative reality existing parallel to Earth, where you'll use mana to battle with your opponent through creatures and spells.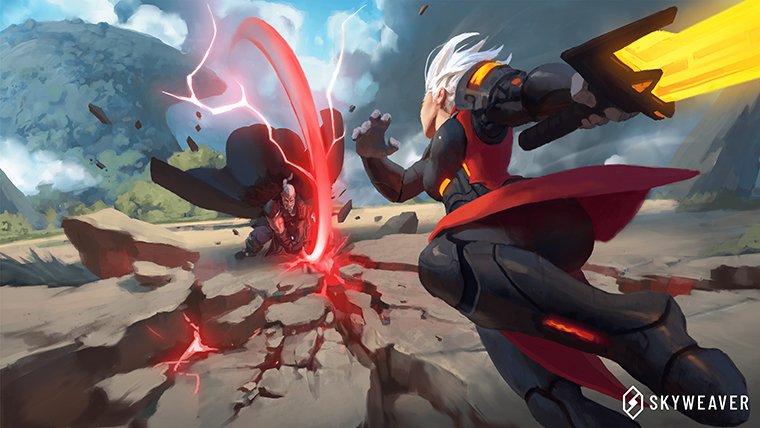 Skyweaver differentiates itself by how decks are constructed. At first, newer players will use randomly generated decks based on which hero they've chosen. The goal is similar to all TCG's: reduce your opponent's health to 0, first; however, the number of cards in your deck changes from mode to mode and hero to hero. This distinction is important because even when you transition to crafting your own decks, additional cards are dynamically added through this RNG mechanic once you've run out of cards to draw.
If you've played Magic: The Gathering, Skyweaver plays like something striving to improve on everything MTG, specifically, struggles with. This is likely helped along by the fact that Jon Loucks, the lead game designer, previously worked for Wizards of the Coast designing Magic: The Gathering.
Other notable affiliations include Ubisoft's Entrepreneurs Lab Program and the new Web3 Ethereum wallet, Sequence, developed by Horizon Blockchain Games. If that name sounds familiar, it's because Horizon developed Skyweaver with a goal of seamlessly integrating such a wallet with its marketplace.
Horizon has also committed to fostering a community driven playerbase by partnering with Community Gaming for the SkyChampions Tournament series and developing the Skyweaver CardBoard Twitch extension. This extension allows viewers to mouse-over what they're seeing in order to view thinks like card descriptions and what's in the players' decks/graveyards.

Everything Until Now
Skyweaver first entered the scene at the end of 2018 with an alpha release. Initial details revealed that Horizon was using the ERC 1155 Multi-Token Standard to provide greater flexibility in how they organized their NFT's and card marketplace. Development continued until the summer of 2019 when Skyweaver moved into a private beta release and introduced Horizon's Niftyswap exchange protocol.
By the end of 2019, the browser version of Wallet 1.0 (Arcadeum) was introduced, native desktop/mobile apps had been released, and the waitlist for accessing the private beta exceeded 50,000!
2020-2021 saw active development with frequent updates/patches and an upgrade to Sequence, or Wallet 2.0. This final test phase included an economy reset in order to test the new game mode, Conquest. Interest in Skyweaver continued to surge as the first SkyChampions tournament was organized and the private beta waitlist ballooned to more than 150,000!
---
---
Skyweaver began a soft launch at the end of 2021 when it entered a closed beta release, reset the economy for the final time, and migrated to using USDC on the Ethereum Mainnet. We're now three weeks into Season four, which ends in just over a week on January 17th.

NFT Cards
While Skyweaver lacks a native token (and dev comments in discord suggest it's unlikely to get one anytime soon), there's a stable for minted versions of the Base cards players unlock through play.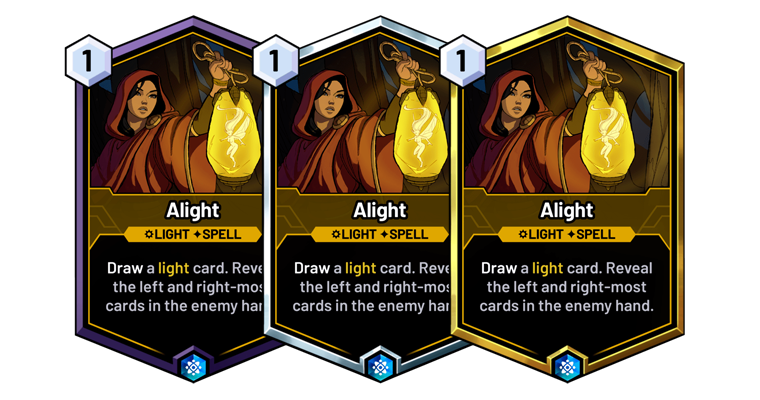 Base Cards form the basis for every player's initial collection. These are what you receive after completing the tutorial and continue to receive as you gain XP from matches. Technically, you don't need any other kind of card in order to enjoy the full Skyweaver experience.
Silver Cards are the first kind of NFT's you can receive for performing well in the Discovery/Constructed ranked modes or Conquests. Currently, they have no added value beyond their visual aesthetical and the ability to buy/sell them through the in-game marketplace.
Gold Cards are the second kind of NFT's you can receive from perfect Conquest runs, and they have the added scarcity of only being mintable for one week before a new set of 8 cards rotate into the "golden" window. After gold cards rotate out of Conquest, they can never be minted again. They, too, have no added value outside of the golden card outline, but their additional scarcity allows them to have significantly higher trading prices than Silver cards.
It's unclear if Team Horizon has any plans for expanding their NFT offerings or adding utility to Silver/Gold cards, but they've provided extensive breakdowns on how they currently view Skyweaver's card market and overall economy.

What's Happenin'?
Skyweaver recently received it's first 10-card Mini Expansion of what will be a recurring release every four to six weeks. These 10-card sets will each have a theme or focus split across the five Prisms in an effort to periodically add options to the meta.
For more competitive players, Skyweaver's first soft launch tournament, the Skweaver Open, took place in the middle of December with a prize pool of 5000 USDC and various Silver/Gold cards. Since then, we're now three weeks into Season 2 of ranked with just one week left in the season. If you're looking to hop on the Skyweaver bandwagon, now's the perfect time to learn and practice before the next season starts!

Speaking of practice, @entrepidus recently started learning the ropes in order to determine when and how the cartel might begin to invest. He's only been playing for a week, but here's a snapshop we'll use for tracking how quickly he's able to progress each week:

While not directly related to asset value, he's been able to unlock 10% of the base cards in his first week. We'll be watching to see if that rate increases or decreases after the initial learning phase.

FUTURE
While Skyweaver has enjoyed consistent (almost weekly) patches and frequent updates, the recent transition to a closed beta release on the Ethereum Mainnet has been the major focus of late. The private beta waitlist surpassed 250,000 eager players, and the Horizon Team intends to invite all of them over the course of the soft launch. The next major goal is the open beta release, but no concrete plans have been shared for a timeline on when Skyweaver will make that jump.
In the meantime, the soft launch will help them test their servers while driving focus to Conquest and the economy design. The team has a specific game experience in mind that they want to make sure is delivering as intended. 10-card mini expansions will continuously roll out while bugs are squashed and ongoing polishing helps offer as stable and smooth an experience as possible.
The team only recently returned from their well-deserved holiday break, but you can keep track of the latest news on their site where they share everything from simple patch notes to broader topics like digital security and community interaction.

Where Do I Sign Up?
Due to legal restrictions and various political "things" we won't get into, certain U.S. states are blocked from using the Skyweaver market while some countries are blocked from playing, entirely. Take a moment to confirm whether or not you're affected.

Thanks to the integrated Sequence wallet, registering an account should be quick and painless. The site does an excellent job of walking you through the steps, but here's their support section if you encounter any issues.
Unfortunately, you do need a beta access code, so make sure you've joined the wait list. Most players have reported relatively short wait times before receiving their code.
Once you're through the gates, your first task is to complete the tutorial missions - before anything else! - for your free base cards. These do an excellent job of explaining the many layers of information most cards have before walking you through how to further interact with them (i.e. replacing a negative enchant with a positive one).
After the tutorials, you're able to practice against the bot for additional XP and Base cards up to a certain point. After level 15, you can only earn XP from real matches, and that limitation hits you faster than you'd think. Take the time to thoroughly learn what's being presented so you don't have to waste matches against the bot later on. Save that for deck tuning when you're getting ready for constructed.
Speaking of constructed, your first goal as a new player is to acquire enough base cards to construct a deck worth using in ranked Constructed. It's unlikely you'll be able to do that for a fair bit unless you purchase Silver/Gold cards from the market, so we'll need to "farm" Base cards once you've finished with the practice bot.
Prisms
One thing that immediately sets Skyweaver apart is the manner in which it introduces players to the game. Rather than having an initial set of starter cards or decks available for use, every player starts with nothing. Not. One. Card. Instead, your first choice is which "Prism(s)" or characteristic(s) you wish to play with. Your selection will determine which cards can be randomly assembled into decks for use in the first form of ranked play you'll experience: Discovery.

As the name implies, you'll spend your beginning matches discovering the way things work and how each Prism plays. This mode both allows you to earn XP for acquiring base cards (1 card per 100 XP), but is also your first option for earning Silver cards. We'll talk more about that later, though. For now, choose a hero: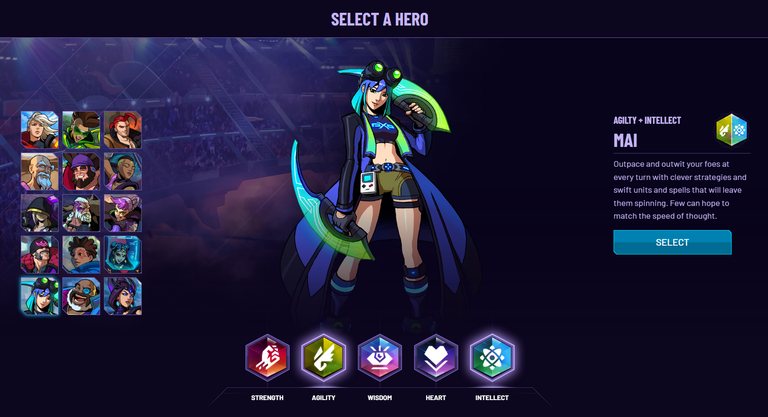 Initially, most of the heros won't be available to you, as you'll need to steadily unlock them all by playing the game. This is a good opportunity to try several of them before settling on what felt the most effective in your hands. Keep in mind that the base cards earned by leveling are pulled from the Prism(s) of the hero you're playing. In other words, choose the Prism you want to unlock and keep playing it.

You begin with five base heroes associated with a single Prism, but eventually you'll unlock heroes for every possible pair. The Prisms are Agility, Heart, Intellect, Strength and Wisdom, and each represents certain playstyles with intended strengths and weaknesses you'll want to know well.
Agility


Agility is the go-to early-game "aggro" source with clear favoritism for cheap units that hit the board swinging. While lacking a consistent build-up of bigger and better units, this Prism aims to end games quickly by throwing everything and the kitchen sink at your opponent.
Players choosing Agility will enjoy some of the shortest matches resulting from a shift away from non-damage removal towards flexible direct damage sources. This short-term hyperaggression is limited, though, as Agility lacks the hard removal and sustainability necessary to prevent it from burning out in the late-game.
Heart


Heart corners the market on overall card efficiency by emphasizing interactions that trigger off of or benefit from unit deaths. This includes sacrificing/resurrecting units which can result in a highly aggressive playstyle capable of stalling for time, when necessary.
Players choosing Heart will enjoy an abundance of death effects and graveyard manipulation that is reinforced with ample resource generation and healing effects. Unfortunately, single-target removal is a sore spot that requires careful play to ensure opponents with high-cost units don't ruin your day.
Intellect


Intellect favors complexity by promoting combos and multi-turn strategies. Thoughtful play is required to take advantage of card duplication and spell mirroring given this Prism prefers to create synergies on the board rather than off.
Players choosing Intellect will enjoy targeted card draw (the ability to find specific cards) and card repetition with the strongest forms of raw removal heading into the late-game. This is to offset having the weakest units (stat-wise) of any Prism and a distinct lack of healing.
Strength


Strength focuses on using beefier units to overpower your opponent. As the "starter" Prism used to teach new players the game, it emphasizes simpler mechanics that help bolser units or clear the way for powerful attacks against the opposing hero.
Players choosing Strength will enjoy an abundance of powerful units and efficient removal supported by spells designed to interact with units. This comes at the cost of poor card draw and limited resource generation.
Wisdom


Wisdom epitomizes endurance and strategy by utilizing a defensive posture sustained by mana acceleration and card draw. Quantity over quality is the name of the game, and this Prism uses that edge to work around the individually stronger threats of other Prisms.
Players choosing Wisdom will enjoy the most "control"-oriented playstyle of any Prism fueled by plentiful healing and overtuned cards with manageable drawbacks. While highly like to seize control of the board, this Prism struggles to capitalize on moments of weakness as Wisdom plays very much like a snowball slowly rolling down the mountain.

Deck Creation
So, you've played a bunch of matches, you've unlocked some cards, and now you're itching to make a deck. Wut do? Click on "Decks" in the upper right corner of the screen and you'll find yourself looking at two options.
| | |
| --- | --- |
| Deck Choices | #1 Ranked Deck |
I mentioned that your first goal is to be able to create a deck, but clicking on "Market Decks" takes you to a screen filled with the decklists for the top players in ranked. Ignoring for a moment that this is Skyweaver's version of netdecking (you can buy any of the top decks in a bundle through this window), clicking on these decks pulls up their decklist. Look at what other players using your chosen hero are successful with, and you'll have a basic way of measuring your progress towards your first deck.

Whenever you decide to construct your first deck, there are two very important factors you need to be aware of. First, and probably the more important of the two, is how your hero selection affects your decklist. A single-Prism hero only gets a 25-card deck while a dual-Prism hero can run an extra five cards. There are pros and cons to both arrangements, so it's important that you consider this difference when picking your hero for Constructed.
| | |
| --- | --- |
| 25-Card Single Prism Deck | 30-Card Dual Prism Deck |
Second, notice the last line at the bottom "xN Random Cards". This means any room left in your deck after building your deck with the cards available to you are randomly assigned each match just like in ranked Discovery. So, while you can absolutely dive into Constructed whenever you want, but you'll be taking the disadvantages of Discovery and pitting them against the advantages of Constructed.

Earning in Skyweaver
Okay, but how do I earn value playing Skyweaver? Where's the play2earn I was promised?! Well, each ranked Season has 4 weeks of weekly rewards starting and ending on Mondays at 5pm ET. Those rewards are given for Discovery and Constructed modes separately, meaning you can be rewarded for doing well in one, the other or both modes.
Unfortunately, or fortunately, depending on your skill, Skyweaver is a game that rewards results rather than raw effort. You need to battle your way into the top 250 players for either mode in order to earn your first Silver card. Here's how many cards you can earn each week:
| Rank | Silver Cards |
| --- | --- |
| 250th ... 51st | 1 |
| 50th ... 23rd | 2 |
| 22nd ... 13rd | 3 |
| 12nd ... 7th | 4 |
| 6th ... 4th | 5 |
| 3rd ... 2nd | 6 |
| 1st | 7 |
This can be time intensive, as you'll want to sustain your rank from week to week to maximize your gains. On the flip side, you don't need to invest anything to get started, and there are additional rewards you can earn along the way.

If you caught my note, earlier, about needing 100 XP for each Base card you receive, you might already know where I'm going with this. In addition to the XP you earn from matches, normally, achieving each rank in Discovery and Constructed provides a one-time XP bonus that can effectively be treated as free Base cards. You can gain up to 60 Base cards if you compete in both modes:
| Rank | Required Points | Point Loss | XP Bonus | Base Cards |
| --- | --- | --- | --- | --- |
| Wanderer | - | - | - | - |
| Recruit | 20 pts | -1 pt | 200 XP | 2 |
| Apprentice | 20 pts | -2 pts | 400 XP | 4 |
| Scholar | 20 pts | -2 pts | 600 XP | 6 |
| Prophet | 24 pts | -2 pts | 800 XP | 8 |
| Master | 28 pts | - | 1000 XP | 10 |
| Grandweaver | Top 25 ELO | | 3000 XP Total | 30 Total |
Each win is worth 2 points.

Once a rank is achieved, you don't "derank" for losses until the season ends, and reaching Scholar+ allows you to begin at Apprentice the following season. Though rare, you also won't lose points for losses againsts players two or more ranks higher than you.

Last on our list of ways to earn is the Conquest mode. This requires you to achieve Recruit in either ranked mode, as each run uses the rules of either Discovery or Constructed, whichever you choose. Each Conquest requres one ticket that is paid for with $2 USDC or a single Silver card.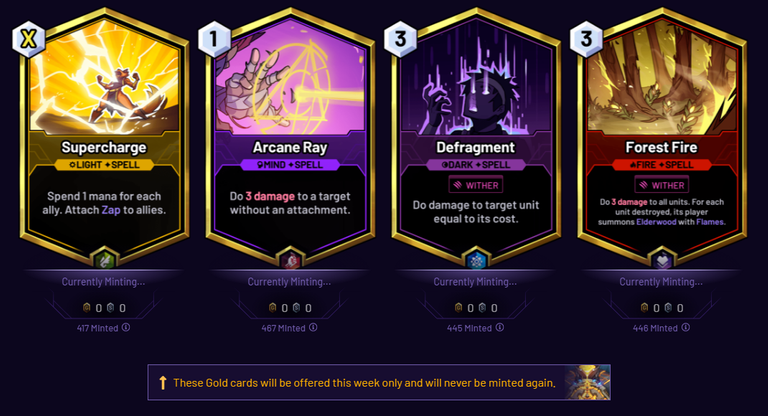 Once started, you'll play until you achieve three wins or one loss. As long as you win your first match, you'll receive 1 Silver card that effectively paid for itself. A second win yields a second Silver card, and a third win (for a perfect run) converts one of the Silver cards into a Gold card. Once you've paid for your first Conquest run, it's possible to chain it multiple times using your rewards.
One important thing to keep in mind is Conquest ignores your MMR when selecting opponents and instead matches you against players with the same number of Conquest wins. This means each run is like a mini single-elimination quarter finals tournament. You will inevitably face someone significantly better (or worse) than you.

If you have more questions, Skyweaver has an extensive FAQ with lots of social platforms you can reach out to. You can join the community via one of their many social media platforms:
---
This article was written by @entrepidus as commission work for ONEUP, edited by @spiritsurge, and proofread by @flauwy. Our Cartel operator for Skyweaver is @entrepidus.
---

FUTURE PLANS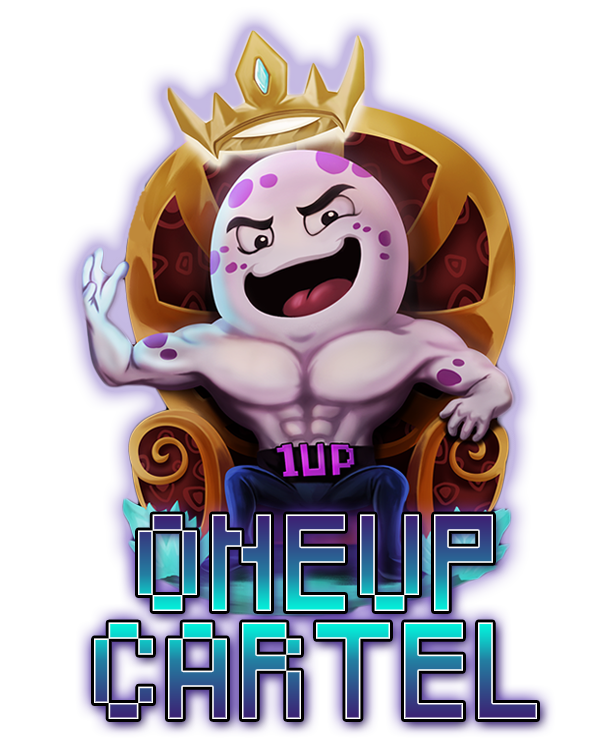 Skyweaver is an odd one among fellow crypto games in that it doesn't readily lend itself to scaling investments. This is a game where efficiency matters, so @entrepidus will be exploring ways to achieve top results with minimal investment so that any funds the cartel decides to deploy have the best chance of seeing a return.
This next week, he'll see how far he can climb in each ranked mode (even if his Constructed deck is 99% random) to try earning as many Base cards as possible from the XP bonuses. Given the time crunch, Agility and/or Strength will be his primary Prism with the goal of minimizing match times.
In the meantime: Game On!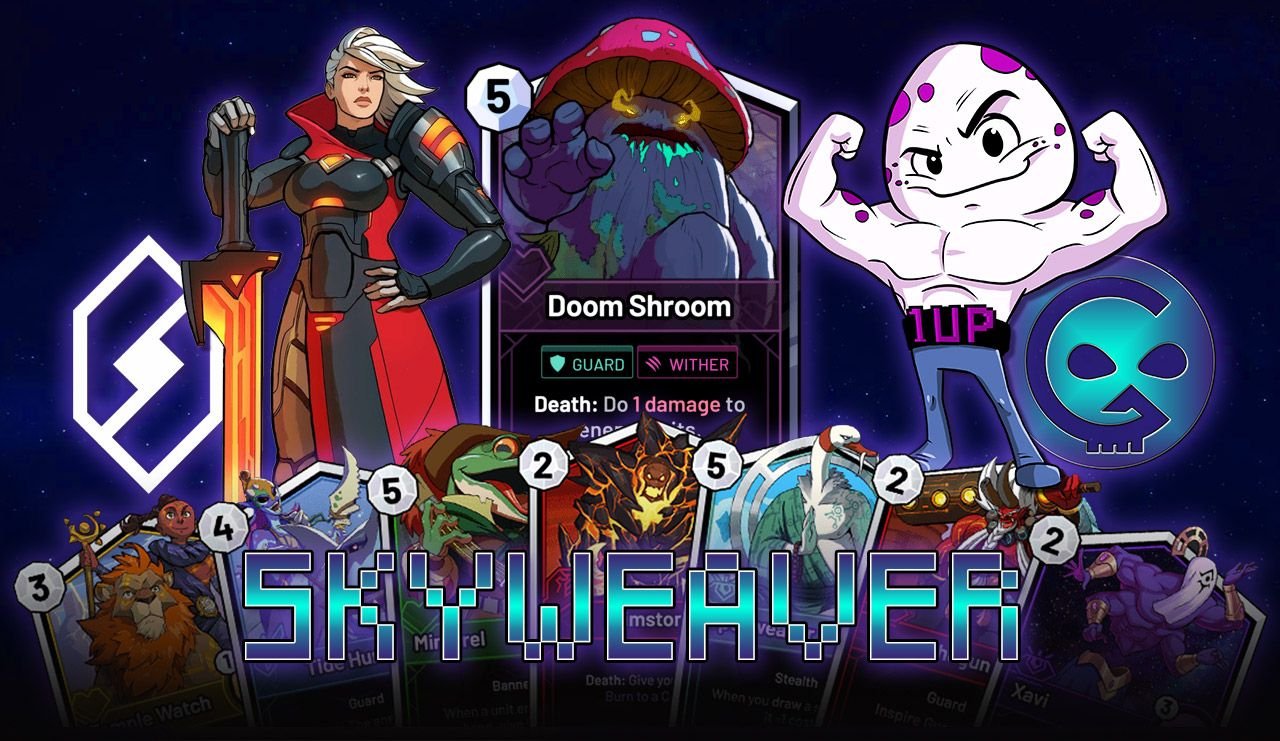 ---
---