Gods Unchained: Beautiful Free2Play Trading Card Game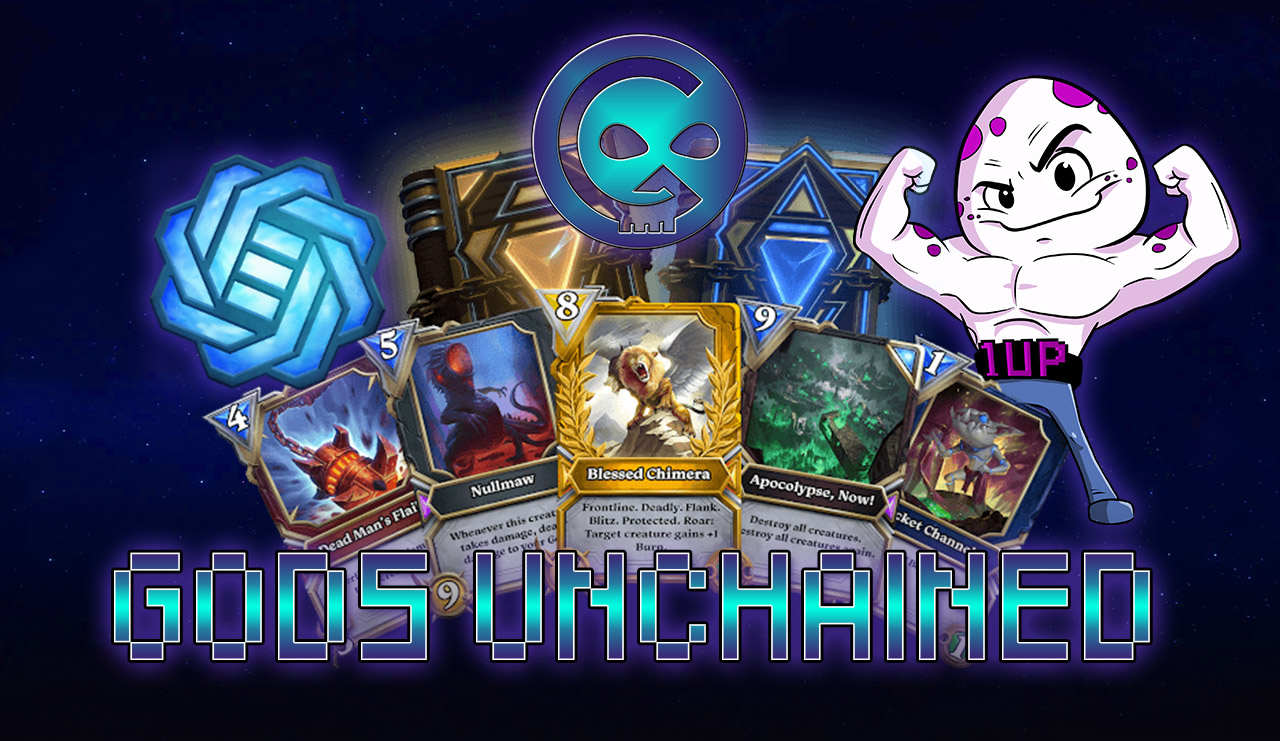 For the past four years a precious gemstone in the blockchain games world has been polished out of a rock, that looks better than most of its competitiors and is actually real free2play. Play and collect digital tradng cards by fighting epic battles and earn GOD tokens like the Olympian you are. The Cartel is looking deeply into a promising game that finaly gets the attention it deserves.

What Am I Looking At?
Gods Unchained is a robust digital TCG (Trading Card Game) built on the Ethereum blockchain. As the name implies, the game draws heavily on mythological folklore and combines multiple pantheons (such as Egyptian, Greek and Norse) with various historical highlights.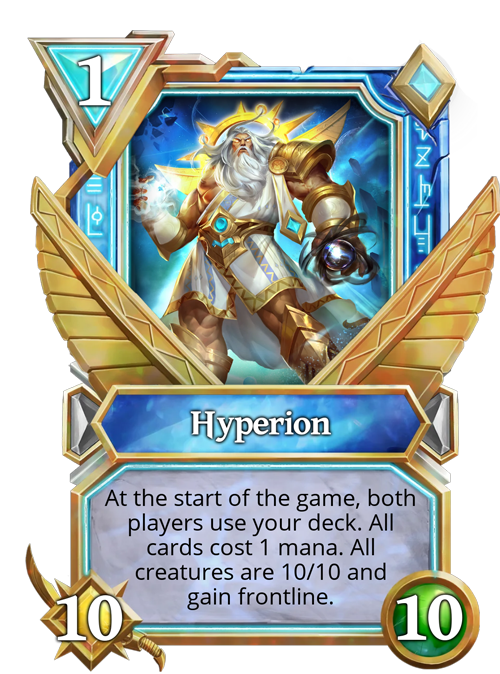 If you've had the chance to play Magic: The Gathering and/or Hearthstone, Gods Unchained plays very much like a highlights mashup of the two. If that didn't make sense, a typical TCG boils down to making a deck of cards that you hope will allow you to reduce your opponent's life/health/points to 0 (or lower ;P) before they do the same to you. The means by which you accomplish this goal varies from game to game, but the central objective is usually the same.
Gods Unchained takes a lighter approach than some TCG's by restricting deck sizes to 30 cards. Players take turns using "mana" automatically accrued over the course of a match to summon creatures, cast spells, and equip relics. Using some combination of the three card types, they attack their opponent until one player's Health is reduced from 30 to 0. The first to do so wins.
Given the association with Magic: The Gathering, fans of MTG will be delighted to learn that the development is led by Chris Clay, the former Game Director for Magic: The Gathering Arena.
Immutable, which developed Immutable X (L2 marketplace for Ethereum NFT's), recently became the primary marketplace for Gods Unchained and serves as the "storehouse" for all things earned within the game.
Additional affiliations include GU Decks, the primary source of information for most players researching cards, decks, and rankings, and TokenTrove, a secondary marketplace.

Everything Until Now
First launching in the summer of 2018, Gods Unchained has been steadily developing for nearly four years! The many, many development highlights include:
While it's too late to qualify for either airdrop, the play2earn events continue to provide free opportunities for expanding your collection and/or acquiring trade value. Whatever your goals are, Gods Unchained has you covered!

GODS Token
Earned by playing (and winning) matches during the weekly Blessing of the Gods event, GODS is used to forge duplicate Core cards into minted Meteorite versions. It's also an accepted currency on Immutable X, so it can also be used to buy cards and used as the listing price when selling cards.
Eventually, GODS will be earned through daily play, but the dev team is still working out what factors will affect how much you get each day.
NFT Cards
Once you've minted a Core cord or acquired any expansion card, it'll have a "quality" that can be treated like different levels of "holofoil" or additional rarity beyond the standard Common, Rare, Epic and Legendary: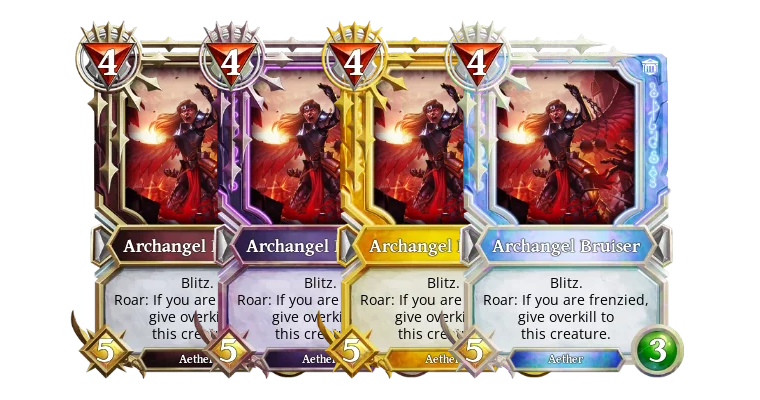 The value of these cards increases from the base Meteorite version on the left up through Shadow and Gold until you have the Diamond version on the right. Card quality is one of the main factors currently planned to affect daily GODS generation, so it will eventually have a utility value beyond just acting as a second layer of card rarity.
If you're ever curious how many copies of a card of each quality exists, you can go directly to the Gods Unchained site for a list of all collectable cards and the existing number of each quality.
Other NFT's
Earlier expansion sets included raffles and other ways of obtaining collectible aesthetic items (Boards/Trinkets) that let you customize what your side of the board looks like in a match.
These are tradeable through the marketplace just like Cards, and the dev team plans to continue releasing more, periodically. You can also unlock certain items by collecting X number of Genesis cards or other "collector's achievements".

What's Happenin'?
Currently, Gauntlet of the Gods and Blessing of the Gods (recently extended another 4 weeks to end January 24th) provide players with the Flux and GODS required to Forge their cards. This process is also a great way to fund the acquisition of new, non-Core cards, in order to prepare a better deck for the ongoing Weekend Ranked events.
The Divine Order expansion still has discounted packs available, but the discount pool is down to just 3% remaining. Their plan is to sell packs until $6m total sales has been achieved, then normal pack prices will continue until they sell out.
Lastly, multiple tournaments continue to roll out each month with the latest being the Infinite Mana League along with the ongoing Year of the Gods that promises monthly tournaments and rewards for active participants.

While the cartel hasn't yet begun to invest in Gods Unchained, @squirrelacus has been playing on-and-off since late 2020 for the better part of 10 months.
In the previous Weekend Ranked event, he won 18 out of 25 matches and continued on to achieve 30 total wins for the extra rare Divine Order pack given to anyone with 30+ wins during the event.
His total haul for the weekend was:
1 rare Core pack
2 epic Core packs
1 rare Divine Order pack
2 epic Divine Order packs
10 rare Core packs (from levels gained during the event)
He also finished the Blessing of the Gods event with 3.5 out of 4 points.
He'll start off these weekly reports with a collection value of $540.41 (per TokenTrove) and resource totals of 2.74k Flux, 20.73k Stars and 40.81 GODS tokens. His total account value is roughly $682.84 when accounting for GODS.
Based on GODS price of $3.49 at time of writing

Looking Forward
Gods Unchained doesn't have a published road map, but the team regularly provides updates on their blog and through their many social media channels. One major goal is the release of a mobile version that has repeatedly been mentioned as an important step to take before looking to expand the player base. Also in the works is a diverse GODS play2earn system that is intended to take over when the Blessing of the Gods event ends.
As the Divine Order set gets closer to selling out, its cards are currently in a balance phase wherein multiple balance patches have been applied to help shore things up ahead of the set lock down. Once the set is locked, no further changes will be made to Divine Order cards. Similarly, the Core Set Refresh is set to land, soon, featuring 70 new Core cards and a wide array of changes for older cards.
Also, the team back from their Holiday break, this week, so fingers crossed for announcements!

Where Do I Sign Up?
Given the reliance on Etheruem and Immutable X, you'll need to obtain a wallet capable of interacting with the Ethereum Mainnet and connecting to Immutable X. MetaMask is a commonly used wallet that satisfies those requirements, but you can check their FAQ for additional guidance if you're having issues getting everything hooked up.

Once you've jumped through all those hoops, how exactly can you earn money with Gods Unchained? How much of an investment do you need to hit the ground running? Well, much to the surprise of everyone, Gods Unchained is entirely free to play. You do not have to spend any money to get started!
So, before doing anything else, run through the tutorial for the free packs Core packs:
After completing the tutorial, you'll need to choose a deck to enter matchmaking with. Every player begins with a set of Welcome cards and Starter Decks, one for each God. There are six Gods to choose from, and each is associated with a Domain representing their primary attributes. This is technically all you need to get started.


Once you're in a match, the first choice you'll make is which God Power you'll use. This is an ability you can activate on your turn just like you would a card in your hand. Currently, every God has three God Powers unique to them:
Malissus, Goddess of Death

Blood Ritual (1 Mana: Deal 1 Damage to both Gods.)
Neferu's Sacrifice (3 Mana: Draw 1 Card, Take 2 Damage.)
Undying Wish (2 Mana: Destroy a Creature with 1 Health, Heal for 1.)
Ludia, Goddess of Deception
Flip (2 Mana: Draw 2 Cards, then Shuffle 2 Cards into your Deck.)
Orfeo's Distraction (2 Mana: Deal 1 Damage to a Creature, Give it Hidden for 1 Turn.)
Thievery (2 Mana: Add a random 1-mana Card from opponent's Domain to your Hand.)
Thaeriel, God of Light

Heal (1 Mana: Heal a friendly Character for 2.)
Lysander's Honor (2 Mana: Give an enemy Creature -1 Strength.)
Summon Acolyte (3 Mana: Summon a 2/2 Acolyte.)
Elyrian, God of Magic

Clear Mind (1 Mana: Look at the top Card of your Deck, you may move it to the bottom of your Deck.)
Magebolt (2 Mana: Deal 1 Damage to any Character)
Pallas' Genius (3 Mana: Add a random 1-mana Magic Spell to your Hand.)
Aeona, Goddess of Nature

Animal Bond (2 Mana: Summon a 1/2 Badger with Confused.)
Flourish (1 Mana: Heal one of your creatures for 1.)
Selena's Mark (2 Mana: Deal 1 Damage to a random enemy Creature, Heal for 1.)
Auros, God of War

Enrage (1 Mana: Deal 1 Damage to a friendly Creature, Give it +1 Strength.)
Slayer (2 Mana: Deal 2 Damage to your opponent.)
Valka's Presence (2 Mana: Summon a 1/1 Valknir Raider.)
Note: "Character" means you can target Creatures or Gods

After selecting your God Power, you'll have the ability to "mulligan" (discard cards to draw new ones) cards you don't want until you're satisfied with your hand. For now, we'll have to gloss over gameplay strategies, but there are numerous resources available for learning how to improve your game over on the Gods On Chain community.
As you look at your hand, you'll see cards matching one of these three card types: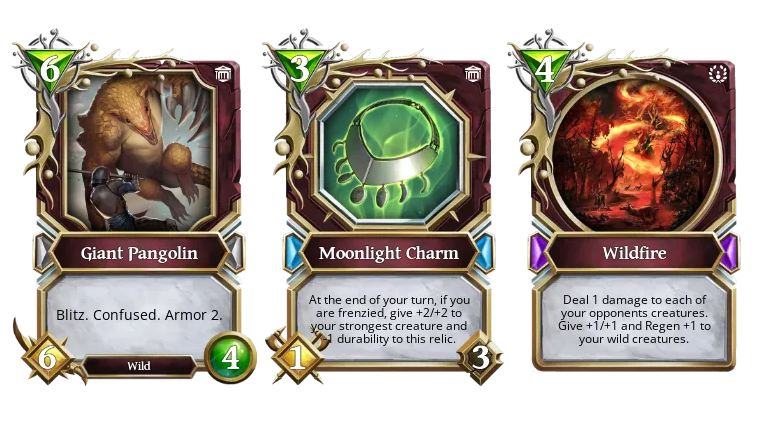 All cards have a mana cost (top-left) that determines when they can be played.
Creatures (left) also have Strength (bottom-left), Health (bottom-right), and sometimes also a Tribe (bottom).
Relics (middle) have Strength (bottom-left) and Durability (bottom-right).
Spells (right) have neither Strength nor Health/Durability, as they only do what is found in the text box (bottom).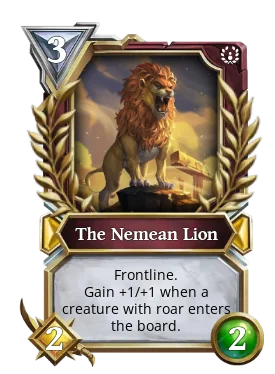 As you expand your collection, you'll eventually discover Legendary versions of these card types:
All this means is you're prevented from including more than one copy in your deck, as legendary cards tend to be some of the most powerful in the game.
Jumping ahead, every ranked match you play in Gods Unchained provides you with a certain amount of experience, win or lose. Winning, however, nets you a little extra.
Each time you level up, you'll receive a Core pack containing five cards. Initially, these packs will be specific to the various Domains, but eventually you'll receive rare Core packs that contain at least one rare card or better. You can then add these cards into your starting deck or craft your own when you're comfortable doing so.
At certain level milestones, you'll receive better Core packs. These packs guarantee an epic or legendary card instead of the standard rare. For example, legendary Core packs are rewarded every twenty-five levels.

In addition to XP, you'll receive Star Vials containing various amounts of Stars. This non-token currency allows you to purchase Cards from the Star Store's rotating selection of locked Core and minted Welcome/Core cards: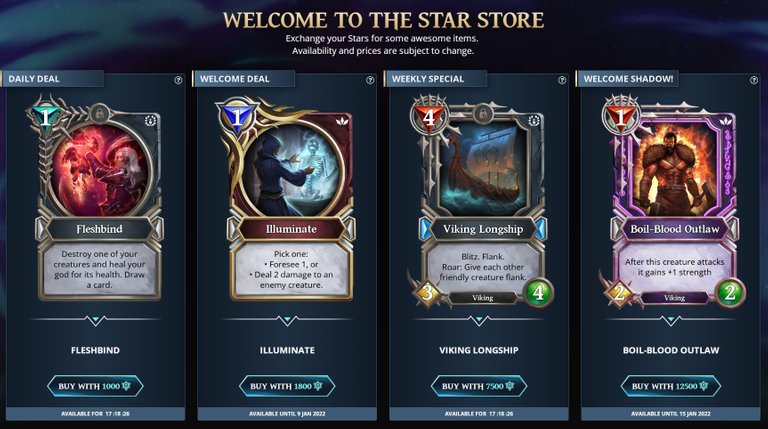 The Daily Deal changes every day and is always a common locked Core card.
The Welcome Deal changes every 48hrs and is always a Meteorite quality Welcome card.
The Weekly Special changes every Sunday and is always a rare locked Core card.
The Welcome Shadow! changes every other Sunday and is always a Shadow quality Welcome card.
All changes occur at 9pm PDT/8pm PST

As you get a feel for what Domain you prefer, you're likely to start winning more matches and progress through the ranks. When your opponent's name appears on the loading screen, you'll see "Rank #" underneath it. The number corresponds to the following ranks: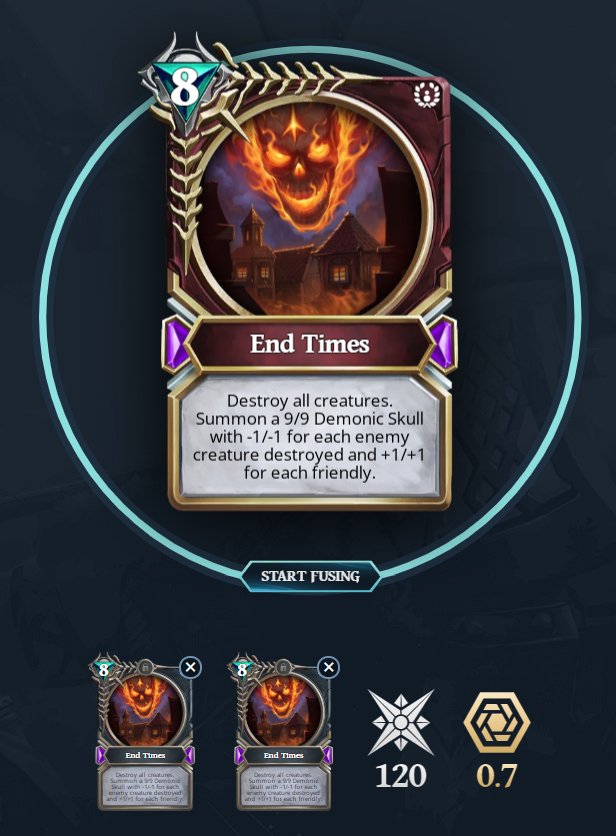 Rusted Bronze
Purified Bronze
Rusted Iron
Purified Iron
Impact Meteorite
Astral Meteorite
Twilight Shadow
Midnight Shadow
Auric Gold
Solar Gold
Ethereal Diamond
Mythic
One of your first goals should be progressing to Purified Iron in order to qualify for the minimum number of GODS points when completing the base level of the Blessing of the Gods events. Once you do, you'll be able to use the GODS to Forge duplicate locked Core cards into minted Meteorite quality versions you can sell Immutable X or TokenTrove.
But how do you earn GODS, and what is that white "starbursty" number for? It's called Flux, and you earn it by winning 1-3 times with each Domain, each day.
The process of winning 18 total times across all Domains is called "Running the Gauntlet" and represents the most Flux you can acquire in a single day. Depending on which Domain you achieve your first win of the day with, you'll be limited to which Domain will provide Flux when winning matches.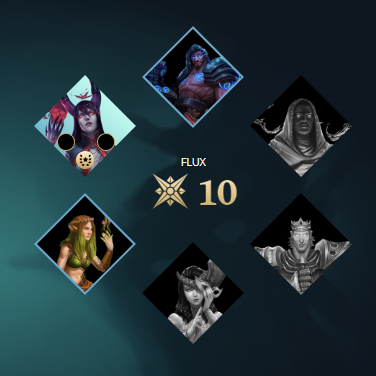 In this example, the "run" began by winning with Death and can continue with Death for two more wins, progress through Nature to unlock Deception, or through War to unlock Magic. Light cannot be unlocked until either Magic or Deception is unlocked.
The amount of Flux you receive increases for multiple wins with the same Domain, each subsequent Domain completed during a run, and by obtaining a higher player rank.
The maximum Flux you can earn in one run ranges from 65.5 at Bronze to 1,310 at Mythic.

As you continue to run the gauntlet during the week, your total matches, unique opponents and wins will contribute to the weekly Blessing of the Gods event:
The event starts on Monday at 5pm PDT/4pm PST and resets at the same time the following monday. The base number of points you'll receive is determined by your rank when the event ends:
Purified Iron - Twilight Shadow = 1
Midnight Shadow - Solar Gold = 1.5
Ethereal Diamond - Mythic = 2
Completing the base requirements two more times adds up to two additional points for a maximum of 4 points if you're in Ethereal Diamond or better. The GODS you receive is based on how many people participated and qualified during that week of the event. When the GODS tokens are ready to be claimed, visit the Gods Unchained claim page and follow the instructions.
These tokens can also be purchased (or cashed out) through multiple exchanges such as Coinbase Pro, FTX and OKEX.

Once your collection has grown enough that you're ready to make your own deck(s), check out GU Decks for the top meta decks to get a sense for what kind of threats you're likely to face in higher ranks. GU Decks lets you browse through cards to see what's available, and you can similarly browse published decks or create your own. Armed with your very first deck, it's time to start earning packs!
Every weekend, starting Friday at 5am PDT/4am PST, Gods Unchained has the Weekend Ranked event. The goal is to win as many games as you can out of the first 25 matches you play after the event starts. The event ends Monday at 5am PDT/4am PST, so you have 72 hours to complete your 25 matches. So long as you win enough matches to earn packs, you'll receive them around Thursday the following week. These can include epic or legendary Core packs if you do especially well.

If you win at least 11 matches, you'll receive a rare Divine Order pack. Additional wins will shift your reward packs from Core to Divine Order, and all cards pulled from these packs will be of Meteorite or better quality. This is the prize you're really working towards, as you'll receive actual value that doesn't need to be Forged. These can also include epic or legendary packs if you win enough matches.

If you still have questions, head on over to the Gods Unchained guide or browse through the official FAQ or more information.
You can also join the Gods Unchained Community via one of their many social media platforms:
---
This article was written by @squirrelacus and @entrepidus, edited by @spiritsurge, and proofread by @flauwy.
Our Cartel operator for Gods Unchained is @squirrelacus.
---

What's The Gameplan?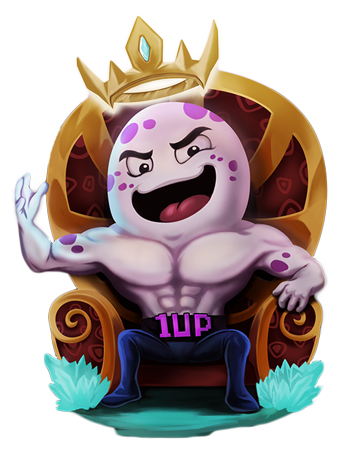 We'll keep an eye out for the release of any information pertaining to the many play2earn systems Gods Unchained is looking to employ. @squirrelacus will continue to maximize earnings through Weekend Ranked and Blessing of the Gods and report back with his gains and triumphs each way.
In the meantime, feel free to ask him any questions in the comments below, and he'll be sure to get back to you. He's eager to get to know you all, and we're excited to see where Gods Unchained will take us.
In the meantime: Game On!
---
---