Clinical Manipulation and Mobilization Therapy
Hello everyone, I hope you are having a beautiful day. Have you been to the hospital, only to hear the word manipulation, then you start to wonder are these people trying to play a fast one on me? You start to check your wallet and your card company regularly to ensure you are not overcharged or giving a wrong test result at the end of the day. If it is someone like my dad, he could pick up his phone and call the authorities to let them know that the word manipulation is being used at the hospital regularly. Maybe you have also heard of the word mobilization and you start to wonder where things are being taken to, or what needs to be sorted and mobilized to a place. Nah! c'mon, those words aren't what you think they are because you know the dictionary meaning of them, they are medical terminologies, you remember when your friend, partner, family member, or possibly yourself dislocated your arm, and the doctor said they needed to reduce the hand? Exactly, just as the word reduce is a medical terminology in that context, so are the words manipulation and mobilization.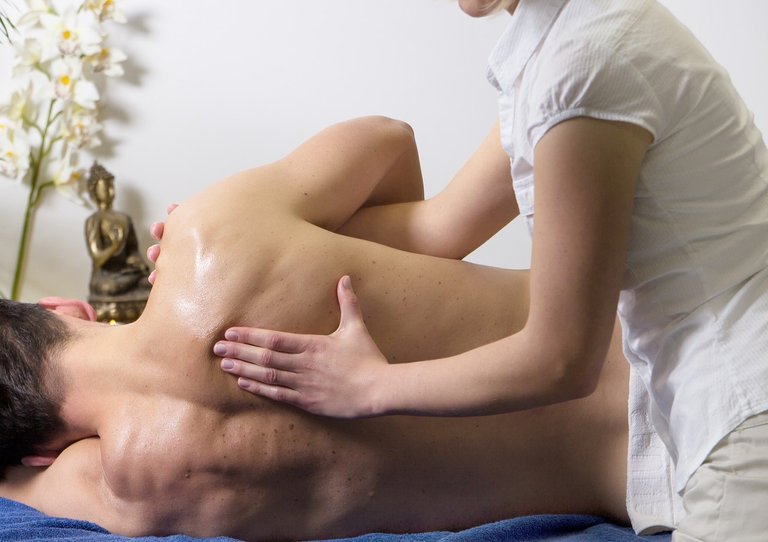 www.needpix.com
I was in Lagos and I visited the osteopathic physicians. I was having some pain in my spine, possible because of long sitting and lack of exercise. I was told she would be performing a manipulation therapy, and as fast as I have ever noticed, i felt one very sharp twist and pain, then instant relief. I decided to do my review on it.
While the two words look similar in theory, they are different in practice. Joint mobilization basically refers to Maitland mobilizations where the hands are used in a curative and healing manner on the joint. It is usually between grade 1 which is less intense to grade 4 which is most intense but they are done at low velocity. Grade 1 mobilization of the Joint has to do with small amplitude in a low range of movement, Grade 2 has to do with marge rhythmic amplitude in a midrange movement to tissue resistance which is used for reducing pain. Grade 3 is a type of mobilization that has to do with large amplitude oscillating mobilization where there is a point of limitation to the range of movement where it reaches the end range. grade 4 mobilization has to do with small amplitude within the available end range of movement in the joint. You can refer to this type of joint therapy technique movement as non-thrust manipulation.
When the word spinal manipulation is made, it refers to a Maitland manipulation which is grade 5. In simple words it is a grade 5 mobilization, little wonder it is often confused. Instead of therapist saying they will be giving a patient a grade 5 mobilization, they simply say they will be giving a spinal manipulation. the execution of this theraphy is different. With mobilization, there is a rhythmic continuous oscillation for about 30 to 60 second with low velocity while manipulation is very quick. It is a quick thrust to the joint, at a near range, high velocity and at a low amplitude. Manipulations are mobilizations at a high velocity, low amplitude thrust at the end of the available range of motion in the joint, which decreases pain and increases the available range of motion. In the Chiropractic field, manipulation is referred to as adjustment. When a velocity is low, the patient can slowly feel, react and resist againt the movement in the joint, while with high velocity the movement is fast that the patient cannot resist against it. WHile the patient already relieved their thrust, with manipulation, the movement happens very fast that they cannot activate their muscles very fast to resist the movement.
Before a manipulation occurs, the therapist performs a cavitation, which is an audible or palpable phenominon within the joints after a manipulation is done. This can cause cracks and pops which is as a result of microscopic bubble within the joint which implodes. This happens a lot even when we are not about to undergo manipulation. You see that crack you hear from to your joints when you twist then or bend them is a good expample for a cavitation. While cavitation is important the absence of cavitation after a manipulation doesn't determin the success of the manipulation. If the patient feels a decreased pain and an increased rate of motion, even without a cavitation then the procedure is successful.
If a patient is limited in in thoracic extension like in the case of excessive thoracic kyphosis, a pron thoracic extension manipulation will improve in its ability to move, but this isn't going to be permanent but if the pron thoracic extension manipulation is accompanied with exercise after the manipulation, where thoracic exercises are done, the extension is more likely will be long lasting. It is important to use manual therapy along with manipulations thereby helping with long lasting result.
Manipulation can also come with contraindications when the patient has osteoporosis. With Osteoporosis patients, the bones are weak and with manipulation which includes high velocity thrust, there is a possibility of experiencing a fracture. Cases, where there is a fracture around the bone of the region to be manipulated, can cause serious damage to the area. Patients with instability such as rheumatoid arthritis can present with weakness in the ligament of the joint, and manipulation therapy and lead to the rupturing of the ligament. Cases, where patients have tumors, infections, systemic vascular disease, dislocation, and patients who just had surgery, should not be manipulated as it could lead to complications.
---
---
Reference


https://www.physio-pedia.com/Maitland%27s_Mobilisations
https://www.nccih.nih.gov/health/spinal-manipulation-what-you-need-to-know
https://www.physio-pedia.com/Spinal_Manipulation
https://www.sciencedirect.com/topics/nursing-and-health-professions/spinal-manipulation
https://www.raynersmale.com/blog/2015/8/4/does-the-audible-pop-matter-the-neurophysiology-of-manipulation
https://www.ncbi.nlm.nih.gov/pmc/articles/PMC3976494/
https://www.nccih.nih.gov/health/spinal-manipulation-what-you-need-to-know
https://www.sciencedirect.com/topics/nursing-and-health-professions/manipulative-medicine
---
---