YOU'RE MOVING, BUT YOU'RE NOT - The masking illusion of stagnation. [ENG-ESP]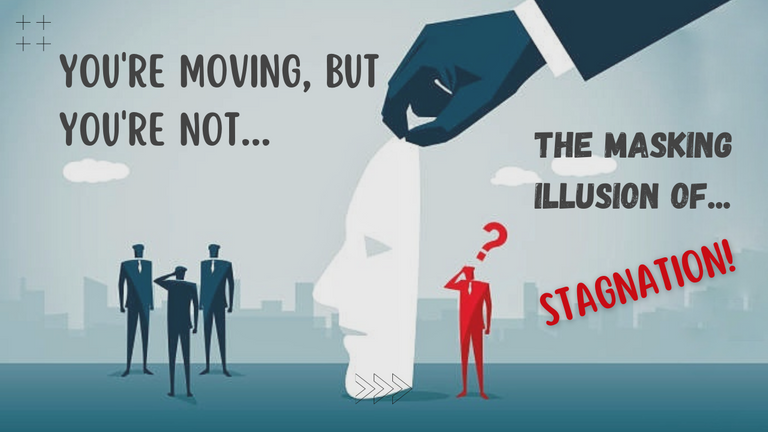 SOURCE
Ever been on a treadmill? If not, you surely would have seen someone else on it, working hard to get that body they saw on social media or wherever.
But we're not here to talk about dream bodies, are we? Rather, we're here to take a deep breath of enlightenment, a refreshing one, you'd probably realize.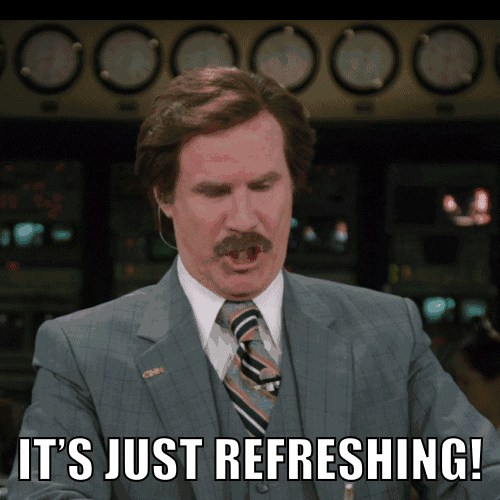 SOURCE
But before we begin, I would like to mention a post by @josediccus that inspired this blog - The Seemingly Positive Inclination To Risk-Taking. Talking about self-realization and development, you would find in this work a different dimension of enlightenment.
It's often touted that not leaping causes stagnation. Stagnation is abhorred in life, and this is because it's a state of dormancy where we don't know if each of our actions is influencing our lives. Written by @jossedicus
Back to our treadmill now. You see, a person using a treadmill can vary the speed as much as they want, but in an actual sense, their position in space would not change much. You get?

Everybody has at some point experienced some form of stagnancy. I, myself, have had some aspects of my life that I have been stagnant in. For some of the aspects, I did not realize the stagnancy until much later, because I probably felt comfortable anyway. An example would be with my music.
I started music in 2015 by learning how to play the guitar. I developed a strong passion to learn and get better at playing it and then create things. I would lose sleep many nights just because there was always one more thing to learn about before going to bed. It continued that way for a long while until I had to leave home for the university to pursue a degree in mechatronics engineering.
Then, there came a time where I went from picking up my guitar twenty times daily, to three times in a week, to never in weeks. At that point, my learning rate gradually degraded until it reached zero, the point of stagnancy.
But the thing was, I still played my guitar just fine, for most of the time anyway. But I still sounded okay, and even good to some other people. Eventually, the stagnation was masked by the illusion of "I'm doing well".
I continued that way for years. I'm only learning a few cool tricks here and there, either by accident or from what I see other people do. I imposed myself with the notion that I was moving, but I really was not.
Until the best year of our lives, all of us, the year of the COVID-19 pandemic. When I finally had no way to give excuses, I had a little push to try to improve. And I actually tried a little harder to improve and did improve a little. But then, after the pandemic had settled in where I'm from, I went back to that state of being comfortable again--stagnation!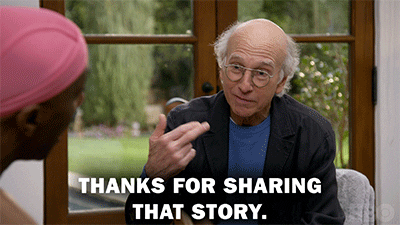 SOURCE
And this is just one example of how it is for me; there are other aspects. For you, it could be anything else. It could be work, your finances, or relationships too. The moment you stop trying to get better, the moment stagnation begins. And, as subtle as it may appear in the beginning, that seemingly insignificant decision you made, whether by saying it aloud or speaking it within your consciousness, completely reveals its birth.
So, for some, the impulse to want change kicks in eventually; for others, it's less of a sting. I needed to deal with it as things were starting to seem bleak. But, in order to do so, I needed to understand how it happened in the first place. Know thine enemy!

HOW DOES IT EVEN HAPPEN?
AND HOW TO DEAL WITH IT.
"Stagnation is something worse than death. It is corruption, also." - William Gilmore Simms
Stagnation can occur in a variety of ways. However, I've put here a handful of the more prevalent ones that are likely to occur.
This is one cause of stagnation that people sometimes fail to realize.
I mean, you are putting in the work, grinding it, giving it back-to-back. Your passion for whatever it is you are onto is on fire-you just dey fire dey go sehh.
You've been working 16-hour days for the past three months. You have no idea when the last time you went grocery shopping was. It has probably been so long since you saw that good friend of yours, or even heard from them, and had a good conversation with many laughs. Your workplace, study space, or even the state of your relationship are in disarray. But no, you're on a roll, and even if it kills you, you're going to get this thing done. Then it happens. It hits you like a bus, and you feel like you are suffocating. Hello?? That's burnout right in front of you.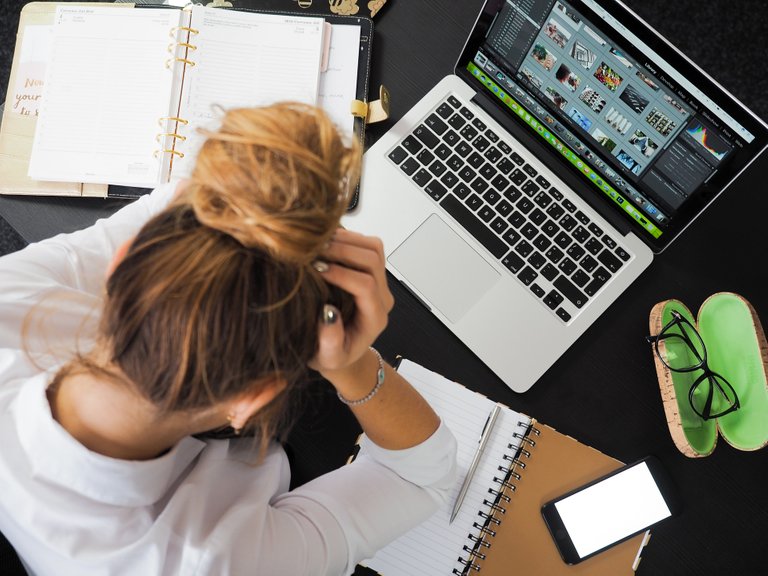 SOURCE
From this point forward, it begins to feel like your brain just went on a vacation in Hawaii—how lovely. The downloads of insights, inspiration, and ideas now seem inhibited, and it puts one into episodes of frustration.
Let me confess, I definitely felt that way at some point while writing the blog you are reading at this moment.
I started out with the inception of the idea of writing a blog, inspired by that post I talked about earlier. Then I proceeded to study a lot more about it-which is one great thing about blogging posts like this (any post at all really). I then started writing. I would write a little, check more articles for insights, then back to writing-that kind of cycle.
As dusk approached, I eventually looked out my window to find many bulbs on outside, their lights beginning to shine through as the greater light (the sun) began to retire till the next day. And then I said to myself, "Wow, and you're just beginning to think about breakfast?". I had not done anything other than write-not even as much as step out of my room.
It then happened that I went completely blank. I was then staring at my computer screen like I was the computer and my PC the user. I had obviously burned myself out at that time. I took a nap while listening to a chilly jazz playlist. Link to the jazz playlist if you'd like-it's really nice). I woke, but still nothing. It took another nap with more jazz music to get myself back on track with this post you're loving.
The most effective way to kill a burnout is to take a break. At this point, you cannot take the option of pushing through. You need to take a pause to reset, otherwise you will find yourself stuck there for too long. You could binge Netflix (You may like this series), or go out and meet some people and flow.

YOU TOOK YOUR EYES OFF THE PRIZE
This one, my friend, I have been guilty of so many times.
I started learning how to build websites in 2017. I was so serious when I started. Any task, I do am. Any book to read, I read am. My reason for starting was that I wanted to be able to develop very seamless websites and be able to make cool cash (who no like money).
Fast forward to years later, when I had abandoned that dream. I had taken my eyes off the prize🥺 and lost total passion for it, or even programming at all. Now, the only HTLM code, sorry HTML (it's that bad🥲), I know are the ones I regularly use to make my posts to look the way they do. But this story is a little different.
It could be that you have been working hard and now you have crushed your quarterly milestone. You landed a high-profile client, launched a successful product, or even beat the previous high score and are at the top of the leaderboard. Congratulations! Your hard work has paid off, and you should enjoy your victory for a few days.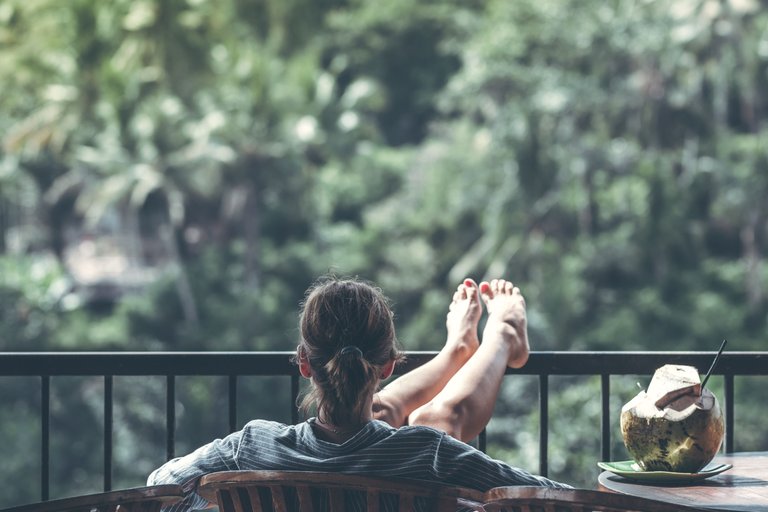 SOURCE
But the thing is, there is a fine line between celebration and complacency. It is very easy to miss, and when you do, you will have just stepped into stagnation masked with the illusion of celebration.
You took your eyes off the prize, and now you are not gingered to pay the price - "Olujay"
😎
With this type of stagnation, you need to do the opposite of what you would do with a burnout-power through procrastination. Time to end the party and get down to business.

YOU ARE AFRAID OF MAKING A MISTAKE
If you would agree with me, this one here is very common.
You see, I had been getting better with playing the guitar, but I never had any experience playing live. And the thing about playing live is that you get to face many recurring challenges, be it a rehearsal or the live performance--challenges that will normally not occur in your bedroom or where ever you do your practice. Playing with other musicians as well brings to light concepts, techniques and brilliancies that you probably have not seen before.
But, I was afraid I was never good enough to play in live performances with excellent musician. And believe me you, I was actually okay. So, slummed into stagnation again, and did not even realize it.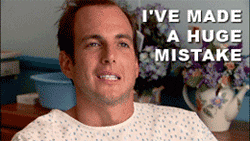 SOURCE
Again, this could be anything else for you, dear reader that has stayed this long.
This is the fear-based stagnation I suffered from. It trapped me in my own dread of underperforming, appearing foolish, or failing.
This fear-based stagnation happens a lot, and can even happen to the best of us.
Acknowledge this, if it applies to you, and face it head on. Just imagine the worst-case scenario.
I imagined mine to be that I would only be criticized for the day (not like anyone would point a gun to my head). Then I would only do what?...admit it with my full chest, get home that day, and learn what I could do previously. Simple!
Stagnation happens to everyone at some point. There really is no shame in it. What matters is what you do about it.👍


SPANISH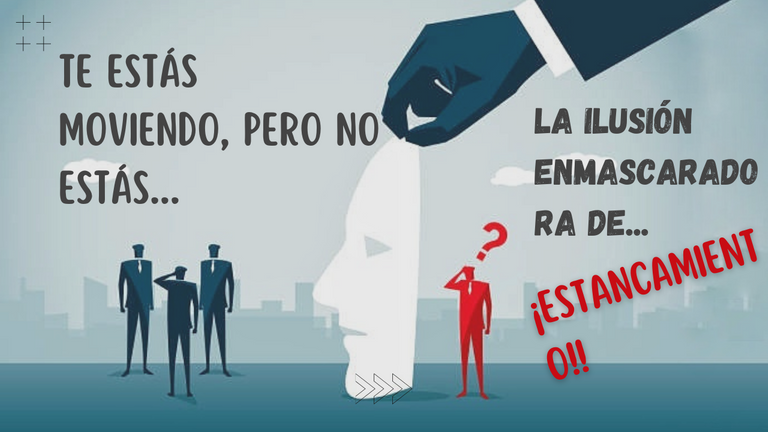 ¿Alguna vez has estado en una cinta de correr? Si no, seguramente habrías visto a alguien más trabajando duro para conseguir ese cuerpo que vieron en las redes sociales o donde sea.
Pero no estamos aquí para hablar de cuerpos oníricos, ¿verdad? Más bien, estamos aquí para tomar un respiro profundo de iluminación, uno refrescante, probablemente te darás cuenta.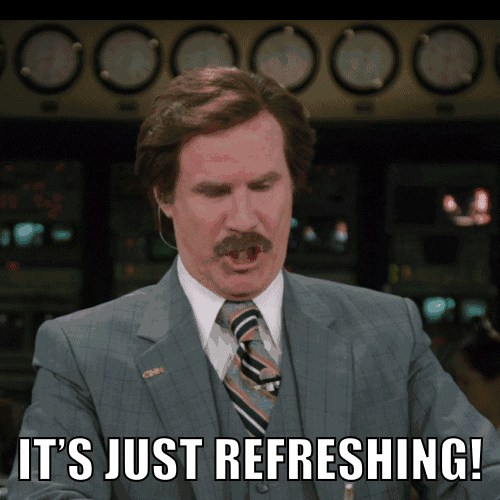 FUENTE
Pero antes de comenzar, me gustaría mencionar una publicación de @josediccus que inspiró este blog:The Seemingly Positive Inclination To Risk-Taking . Hablando de autorrealización y desarrollo, encontrarás en este trabajo una dimensión diferente de iluminación.
*** A menudo se dice que no saltar causa estancamiento. El estancamiento es aborrecido en la vida, y esto se debe a que es un estado de letargo en el que no sabemos si cada una de nuestras acciones está influyendo en nuestra vida. Escrito por @jossedicus***
De vuelta a nuestra caminadora ahora. Verá, una persona que usa una cinta de correr puede variar la velocidad tanto como quiera, pero en un sentido real, su posición en el espacio no cambiaría mucho. ¿Usted obtiene?

Todo el mundo ha experimentado en algún momento algún tipo de estancamiento. Yo mismo he tenido algunos aspectos de mi vida en los que he estado estancado. Para algunos de los aspectos, no me di cuenta del estancamiento hasta mucho más tarde, porque probablemente me sentía cómodo de todos modos. Un ejemplo sería con mi música.
Empecé en la música en 2015 aprendiendo a tocar la guitarra. Desarrollé una fuerte pasión por aprender y mejorar jugando y luego crear cosas. Perdía el sueño muchas noches solo porque siempre había una cosa más que aprender antes de acostarme. Continuó así durante mucho tiempo hasta que tuve que irme de casa a la universidad para obtener un título en ingeniería mecatrónica.
Luego, llegó un momento en el que pasé de tomar mi guitarra veinte veces al día, a tres veces en una semana, a nunca en semanas. En ese momento, mi tasa de aprendizaje se degradó gradualmente hasta llegar a cero, el punto de estancamiento.
Pero la cuestión era que todavía tocaba bien mi guitarra, la mayor parte del tiempo de todos modos. Pero todavía sonaba bien, e incluso bueno para otras personas. Eventualmente, el estancamiento fue enmascarado por la ilusión de "Estoy bien".
Seguí así durante años. Solo estoy aprendiendo algunos trucos geniales aquí y allá, ya sea por accidente o por lo que veo que hacen otras personas. Me impuse con la noción de que me estaba moviendo, pero realmente no lo estaba.
Hasta el mejor año de nuestras vidas, todos nosotros, el año de la pandemia del COVID-19. Cuando finalmente no tuve forma de dar excusas, tuve un pequeño empujón para tratar de mejorar. Y de hecho me esforcé un poco más para mejorar y mejoré un poco. Pero luego, después de que la pandemia se instaló en el lugar de donde vengo, volví a ese estado de comodidad nuevamente: ¡estancamiento!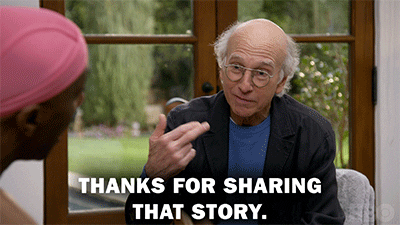 FUENTE
Y este es solo un ejemplo de cómo es para mí; hay otros aspectos. Para ti, podría ser cualquier otra cosa. Podría ser el trabajo, tus finanzas o tus relaciones también. En el momento en que dejas de intentar mejorar, en el momento en que comienza el estancamiento. Y, tan sutil como pueda parecer al principio, esa decisión aparentemente insignificante que tomaste, ya sea diciéndola en voz alta o hablándola dentro de tu conciencia, revela completamente su nacimiento.
Entonces, para algunos, el impulso de querer un cambio eventualmente se activa; para otros, es menos molesto. Necesitaba lidiar con eso ya que las cosas comenzaban a parecer sombrías. Pero, para hacerlo, necesitaba entender cómo sucedió en primer lugar. ¡Conoce a tu enemigo!

¿CÓMO SUCEDE?
Y CÓMO ENFRENTARLO.
"El estancamiento es algo peor que la muerte. También es corrupción". - William Gilmore Simms
El estancamiento puede ocurrir de varias maneras. Sin embargo, he puesto aquí un puñado de los más frecuentes que probablemente ocurran.
Esta es una de las causas del estancamiento de la que la gente a veces no se da cuenta.
Quiero decir, estás poniendo el trabajo, puliéndolo, dándolo de forma consecutiva. Tu pasión por lo que sea que estés en llamas está en llamas, simplemente disparas y vas, sehh.
Has estado trabajando 16 horas al día durante los últimos tres meses. No tienes idea de cuándo fue la última vez que fuiste de compras. Probablemente ha pasado tanto tiempo desde que viste a ese buen amigo tuyo, o incluso no escuchaste de él, y tuviste una buena conversación con muchas risas. Su lugar de trabajo, espacio de estudio o incluso el estado de su relación están en desorden. Pero no, estás en racha, e incluso si te mata, vas a hacer esto. Entonces sucede. Te golpea como un autobús y sientes que te estás asfixiando. ¿¿Hola?? Eso es agotamiento justo en frente de ti.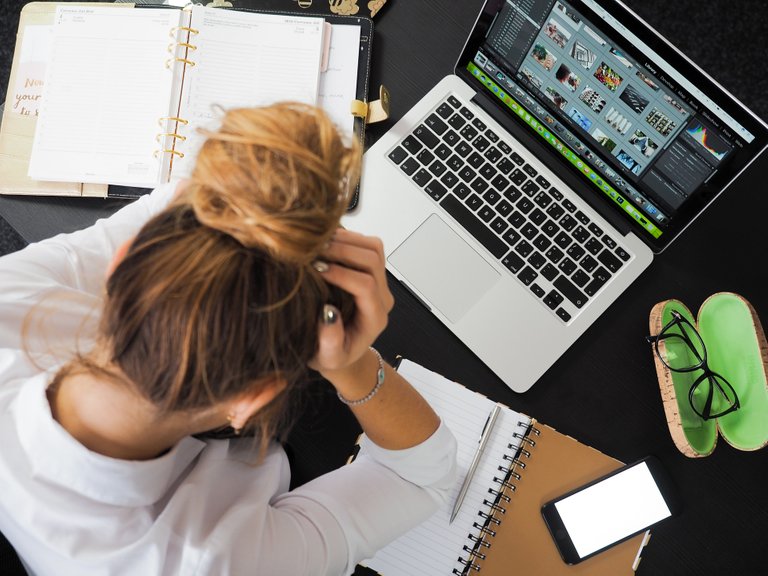 FUENTE
A partir de este momento, comienza a sentirse como si su cerebro se hubiera ido de vacaciones a Hawái, qué hermoso. Las descargas de percepciones, inspiración e ideas ahora parecen inhibidas y provocan episodios de frustración.
Déjame confesarte, definitivamente me sentí así en algún momento mientras escribía el blog que estás leyendo en este momento.
Empecé con el inicio de la idea de escribir un blog, inspirado en esa publicación de la que hablé anteriormente. Luego procedí a estudiar mucho más al respecto, lo cual es una gran cosa acerca de las publicaciones de blogs como esta (cualquier publicación en realidad). Entonces comencé a escribir. Escribía un poco, revisaba más artículos para obtener información y luego volvía a escribir, ese tipo de ciclo.
A medida que se acercaba el anochecer, finalmente miré por mi ventana y encontré muchas bombillas afuera, sus luces comenzaron a brillar a medida que la luz mayor (el sol) comenzaba a retirarse hasta el día siguiente. Y luego me dije a mí mismo: "Wow, ¿y recién estás empezando a pensar en el desayuno?". No había hecho otra cosa que escribir, ni siquiera salir de mi habitación.
Entonces sucedió que me quedé completamente en blanco. Entonces estaba mirando la pantalla de mi computadora como si yo fuera la computadora y mi PC el usuario. Obviamente me había quemado en ese momento. Tomé una siesta mientras escuchaba una lista de reproducción de jazz frío. Enlace a la lista de reproducción de jazz si lo desea, es muy agradable). Me desperté, pero todavía nada. Me tomó otra siesta con más música de jazz para volver a encarrilarme con esta publicación que te encanta.
La forma más efectiva de acabar con el agotamiento es tomar un descanso. En este punto, no puede tomar la opción de empujar. Debe hacer una pausa para restablecer, de lo contrario, se encontrará atrapado allí durante demasiado tiempo. Puedes darte un atracón de Netflix (Puede que te guste esta serie), o salir y conocer gente y fluir.

TE QUITASTE LOS OJOS DEL PREMIO
Este, mi amigo, he sido culpable de tantas veces.
Empecé a aprender a crear sitios web en 2017. Hablaba muy en serio cuando empecé. Cualquier tarea, lo hago soy. Cualquier libro para leer, lo leo soy. Mi razón para comenzar fue que quería poder desarrollar sitios web muy fluidos y poder ganar dinero en efectivo (a quién no le gusta el dinero).
Avance rápido hasta años después, cuando abandoné ese sueño. Había quitado los ojos del premio 🥺 y perdido la pasión total por él, o incluso la programación. Ahora, el único código HTLM, perdón HTML (es tan malo🥲), sé que son los que uso regularmente para hacer que mis publicaciones se vean como se ven. Pero esta historia es un poco diferente.
Podría ser que haya estado trabajando duro y ahora haya superado su hito trimestral. Obtuvo un cliente de alto perfil, lanzó un producto exitoso o incluso superó el puntaje más alto anterior y está en la parte superior de la tabla de clasificación. ¡Felicidades! Tu duro trabajo ha valido la pena y deberías disfrutar de tu victoria durante unos días.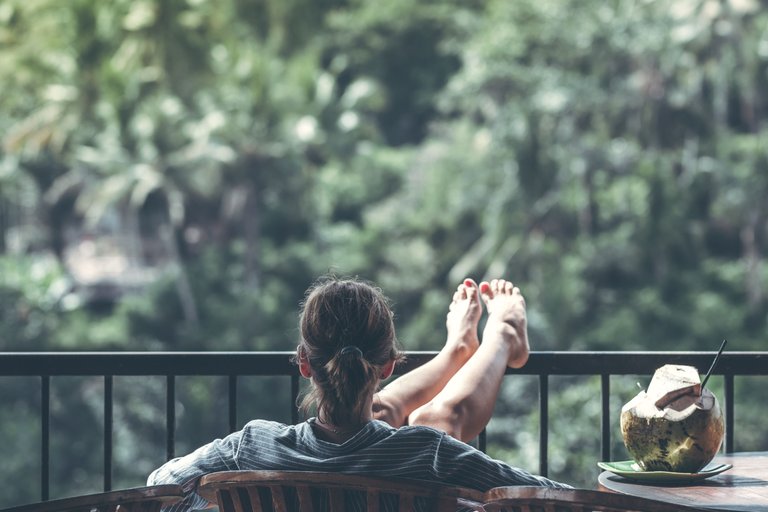 FUENTE
Pero la cosa es que hay una delgada línea entre la celebración y la complacencia. Es muy fácil pasarlo por alto, y cuando lo hagas, habrás entrado en un estancamiento enmascarado con la ilusión de la celebración.
Quitaste los ojos del premio, y ahora no te animas a pagar el precio - "Olujay"
😎
Con este tipo de estancamiento, debe hacer lo contrario de lo que haría con un poder de agotamiento a través de la procrastinación. Es hora de terminar la fiesta y ponerse manos a la obra.

TIENE MIEDO DE COMETIR UN ERROR
Si está de acuerdo conmigo, este aquí es muy común.
Verás, había estado mejorando tocando la guitarra, pero nunca tuve experiencia tocando en vivo. Y lo que pasa con tocar en vivo es que te enfrentas a muchos desafíos recurrentes, ya sea un ensayo o una presentación en vivo, desafíos que normalmente no ocurrirán en tu habitación o donde sea que practiques. Tocar con otros músicos también saca a la luz conceptos, técnicas y brillos que probablemente no hayas visto antes.
Pero temía que nunca fuera lo suficientemente bueno para tocar en presentaciones en vivo con un excelente músico. Y créeme tú, en realidad estaba bien. Entonces, se hundió en el estancamiento nuevamente, y ni siquiera se dio cuenta.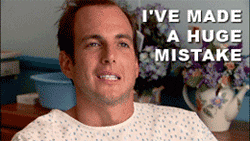 FUENTE
Nuevamente, esto podría ser cualquier otra cosa para usted, querido lector, que se ha quedado tanto tiempo.
Este es el estancamiento basado en el miedo que sufrí. Me atrapó en mi propio miedo a rendir mal, parecer tonto o fracasar.
Este estancamiento basado en el miedo sucede mucho, e incluso puede sucederle a los mejores de nosotros.
Reconozca esto, si se aplica a usted, y enfréntelo de frente. Imagínese el peor de los casos.
Imaginé que el mío sería que solo sería criticado por el día (no como si alguien me apuntara con un arma a la cabeza). Entonces solo haría ¿qué?... admitirlo con el pecho lleno, llegar a casa ese día, y aprender lo que podía hacer previamente. ¡Sencillo!
El estancamiento le sucede a todos en algún momento. Realmente no hay vergüenza en ello. Lo que importa es lo que haces al respecto.👍

---
---