I ALMOST LOST THE LOVE OF MY LIFE

As I write this post, I am completely oblivious on how it is I want to tell you about how someone so dear, so lovely, so beautiful and mesmerizing almost got me mad crazy when I thought I'd never see them again. But then, we'll ge there somehow.
Have you fallen in love before? And then feel so lost on how you'd do without them? When in reality, you were doing perfectly fine before you met them... such is life. Breaking a bond between you and someone (or something) that you have grown fond of can be quite devastating... most especially when the relationship cost a lot.
---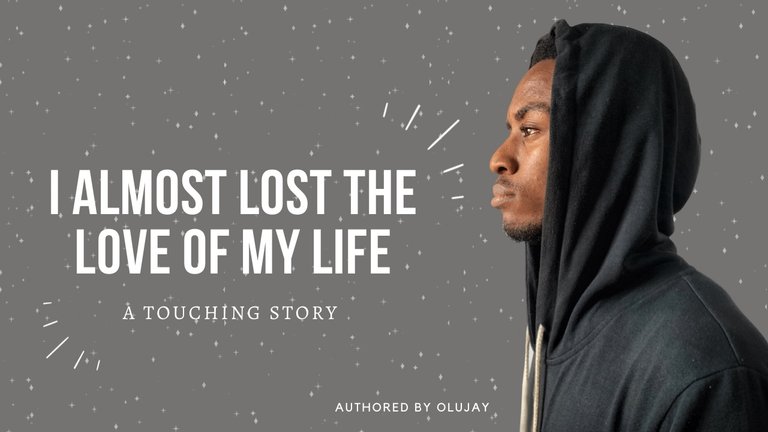 ---
You may be wondering who it may be that I may be talking about. Some lady, you must be thinking. Well, I do appreciate the kind thoughts, but it is far from it. I am talking about a guitar. Yes, my guitar. :)
I was only a kid (well, not really) when I found this baby, by serendipity, of course. I was in secondary school (high school), and it was one of those times we came home for vacation that I started to learn to play the guitar.
As a young man with no money, no work, no woman, no video games (our console became faulty), all I had most of the time (other than my family) was just my guitar. I didn't like to read books at that time, so I spent most of my time on my guitar.
---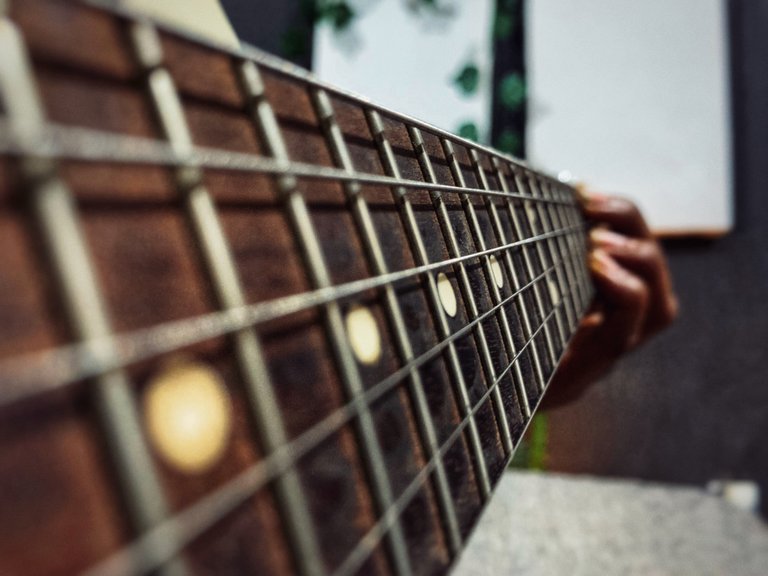 ---
For most of the six years since I started, I have spent a whole lot more time with my guitars than I have with even video games. I actually loved video games so much. I often played till sleep caught up with me. So not having one around me is invariably not healthy for me.
---
It was one of those times I needed to travel to Abeokuta (where I stay) from home (where my parents stay), and as usual, I took my guitar along with me.
It was not a straight-forward journey as I needed to take different commercial vehicles just to get to my destination, and neither one of them was convenient.I don't mind having a car, honestly. Traveling just isn't for me.
Normally, taking a taxi from the first checkpoint in Abeokuta to the nearest to my house normally costs ₦300. But this time, the taxi driver was charging me ₦500 for a reason that was not even clear. This usually happens because money is the last issue for a light-skinned man like myself.I do not understand why that is a stereotype. If only they knew...
I disagreed, but surprisingly, there was not much bickering. He simply agreed to my complaint, and we were all happy... or so I thought.
We were half way to the last checkpoint (my stop), and it was just the driver and I in the vehicle. Every other passenger had left off at their destinations. Then suddenly, he said to me that he was stopping and that I needed to come down.
I was confused. I mean, we had not even gotten to where I paid to stop at. "What do you mean?" I said to him. And then he just parked. I immediately figured that it was because I had not paid the fare that he had initially charged me. I said a few words out of anger and just left.
From that point where he abandonded left me, I just stopped a motorcyclist and went with him to my checkpoint. I couldn't think of boarding another vehicle as I was already frigging pissed at the last one.
I got to my check point and then, at the moment I had paid off the motorcyclist and was about to cross the road to the other side, I felt a sense that something was missing. I felt light. Then it struck me...
I had forgotten my $200 guitar in the taxi's boot! WTF!! 😨
I was going to panic, not because it cost a whole lot of money, but because I had no other guitar. I could not afford to be without a guitar for too long. And if I were to get one soon, it would have been a really cheap one. Cheap guitars never sound as good.
---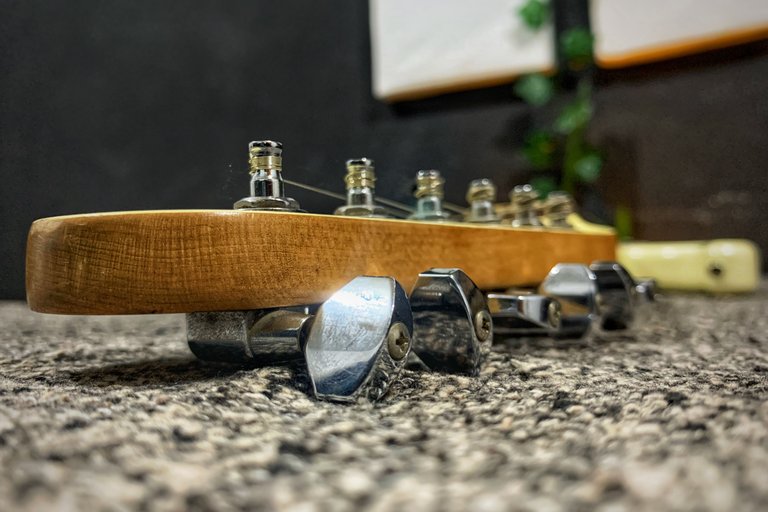 ---
With all the fear in my heart of losing my guitar, I tried to remain calm. I knew the best way to solve my problem was not by panicking, as that would heavily disorient me, but by remaining calm to think of the best way to approach the situation.
I knew the taxi driver turned back after he left me. So I just needed to go back on that same road and search for him. He was a tiny man and looked more like a kid on wheels. He had his taxi painted in a really weird color. He was basically hard to miss.
I then looked for a motorcycle, as it would be better to navigate any traffic jam that could hinder the search for the love of my life, and then explained my situation. He understood and agreed to help me out.
Together, we looked on both sides of the road in search of this love of mine that I was on the verge of losing. Oh no...
We went to the point where I boarded the taxi, and we still did not find him. I was emotionally breaking down little by little.
I then went to meet the other drivers at the park. And then I described the short drive to them. They immediately knew who it was and assured me that it was safe; I was going to see my guitar again.
They mentioned that I should be glad that I took a taxi from the park and not by the roadside. I probably should have kissed the guitar goodbye if I had taken a taxi from the roadside.
---
That's a wrap on how I almost lost the love of my life. Ever since then, I have been more cautious about my luggage when I travel. Another reason why I prefer to stay in my home and not move about. The risks are just higher when I travel.
---

ℍ𝕖𝕪, 𝕚𝕗 𝕪𝕠𝕦 𝕖𝕟𝕛𝕠𝕪𝕖𝕕 𝕥𝕙𝕚𝕤 𝕡𝕠𝕤𝕥, 𝕜𝕚𝕟𝕕𝕝𝕪 𝕝𝕖𝕒𝕧𝕖 𝕒 𝕔𝕠𝕞𝕞𝕖𝕟𝕥, 𝕣𝕖𝕓𝕝𝕠𝕘, 𝕠𝕣 𝕦𝕡𝕧𝕠𝕥𝕖. 𝕀𝕥'𝕝𝕝 𝕤𝕦𝕣𝕖 𝕓𝕖 𝕒𝕡𝕡𝕣𝕖𝕔𝕚𝕒𝕥𝕖𝕕.

T͜͡H͜͡A͜͡N͜͡K͜͡ ͜͡Y͜͡O͜͡U͜͡ ͜͡F͜͡O͜͡R͜͡ ͜͡S͜͡T͜͡O͜͡P͜͡P͜͡I͜͡N͜͡G͜͡ ͜͜͜͜͡͡͡͡B͜͡Y͜͡
---
---